Sacramento Battle Over Historic Climate Change Bills
State lawmakers returned from the Labor Day weekend to face a potential Greek tragedy as the current legislative session enters its final days. Taking center stage is a contentious battle pitting the oil industry, the California Chamber of Commerce and a group of business-friendly Democrats against two history-making global warming measures.
Senate Bill 32, authored by Senator Fran Pavley (D-Agoura Hills), seeks to extend the greenhouse gas (GHG) emission reductions already achieved by Assembly Bill 32, a bill Pavley helped write as an assemblymember, and which became the state's highly effective 2006 carbon cap-and-trade law.
Senate Bill 350 is the attempt by Senate President Pro Tem Kevin de León (D-Los Angeles) to spell out the "Golden State Standards 50-50-50" that Governor Jerry Brown unveiled in January's State of the State address. It would require California to double the energy efficiency of its older buildings, generate half of its electricity from renewable sources and cut its petroleum use in half by the year 2030. 
Although these are daunting targets, climate scientists have long considered them well within the state's technological reach. More important, however, is the consensus that passage of both measures should be a no-brainer. At least if California hopes to escape the costliest and most catastrophic impacts of global warming that is already being felt in rising sea levels and the record drought that researchers now say is being exacerbated 15 to 20 percent by rising temperatures. The drought has already cost Central Valley agriculture an estimated $2.7 billion and the loss of more than 18,000 jobs.
So it is somewhat ironic that the leader of 20 dissenting Democrats, and the man who, as of last Friday held the future of California's climate fight in his hands, is Henry Perea (D-Fresno), whose 31st District lies within one of the counties hardest-hit by the drought.
Since taking his seat in 2010, Perea has led an unofficial group known as the Assembly Moderate Caucus. Perea himself likes to use the name "New Democrats." For those who have been on the losing side of an array of progressive initiatives on the environment, health care coverage, education and consumer and workplace rights that the group has hindered or killed, "Corporate Democrats" is the preferred term.
The group's fossil fuel sympathies were demonstrated in 2013 when the caucus was instrumental in eviscerating SB 4 — changing it from being a fracking ban to a weak regulatory law that outraged its original environmental supporters. And last year, the Western States Petroleum Association (WSPA) sponsored Perea's failed attempt to "gut and amend" transportation fuels out of AB 32's carbon cap-and-trade program. (Perea's office did not respond to requests for comment for this article by press time.)
This time, however, the stakes couldn't be higher for Big Oil. SB 350's 50 percent gas cuts alone will cost the industry $25 billion a year in pump sales by 2030, and the lobby, which has already spent $6.5 million in the state this year, has been calling in all its favors and pulling out all the stops to eliminate or water down the gasoline provision. Its arsenal includes wildly exaggerated TV ads that have aired in the Sacramento area through the Astroturf California Drivers Alliance. (Another visceral opponent is the California Manufacturers & Technology Association.)
The inflated claims, says Tim O'Connor, director of the Environmental Defense Fund's California Climate Initiative, are a rerun of the misinformation campaign that oil companies financed in 2014 to pressure the legislature to keep transportation fuels out of cap-and-trade.
"They were saying that the market was going to collapse and that California motorists were going to be essentially waiting in line at pumps that would be serving $8 gas," O'Connor tells Capital & Main. "And we know that that, of course, didn't happen, [just as] we know that the calamitous results that are being forecast are likewise overblown [and are] on the whole selectively inaccurate."
For the average Californian, it boils down to averting the nearly incalculable economic and human costs of continued global warming inaction — by paying a price tag that Duke University recently estimated as a $3.80 per gallon "true cost" on petroleum use alone, which works out to a $190 billion-per-year hidden subsidy based on current state pump sales.
"This is not like any other vote," says Sierra Club California director Kathryn Phillips. "This is a vote where you're either for the public, you are for public health, you are for the planet, you are for continuing humanity or you are for killing us all off."
Phillips says that the environmental group considers the two bills so crucial that it has devoted its entire lobbying apparatus to the cause — both in Sacramento and on the ground in the home districts of key Corporate Democrats, including Perea, Freddy Roderiguez (D-Chino) and Cheryl Brown (D-San Bernardino).
"If you look at the polling in California," she explains, "it's easy to understand that most people would want their legislator to vote for this bill. The problem is, how do you overcome the power of oil money to make sure that every legislator hears from constituents? So we're doing a lot around the state to activate constituents."
The Corporate Democrats have raised a host of objections to the measures, which easily passed the Senate on party line votes. The so-called Perea Amendments have reportedly targeted an SB 350 renewable energy standard that, had it been scuttled, would have cost up to 429,000 jobs promised in an August study by the University of California, Berkeley for rooftop solar intallation alone.
But it was SB 350's petroleum cuts that Perea was holding firm against leading into this week. The Fresno Democrat demanded that either the 50 percent reduction goal be diluted or that any regulations for achieving those cuts developed by the California Air Resources Board (CARB), which the bill tasks with that responsibility, be subject to legislative approval.
The first demand, bill proponents insist, would cripple SB 350's GHG-reduction ability; the second is a familiar and groundless diversion that they say the oil lobby has put up in the past as political cover for assemblymembers' opposition.
"I have been doing this stuff on environmental policy in Sacramento for 14 years," the Sierra Club's Phillips says. "Every step along the way, the oil industry has used the tactic of claiming that CARB has too much power. It's their mantra. Now the interesting thing about CARB … is that it's probably the most transparent, most responsive public agency in the country, certainly in the state, and very likely in the world. … And I can tell you from experience, that is not true at every agency."
The immediate urgency of the bills, O'Connor maintains, is that their passage will represent the only persuasive and decisive North American commitment on global warming when both Brown and President Obama go to Paris in November for the United Nations Climate Change Conference. The meeting has set the ambitious goal of reaching a legally binding and universal international agreement on climate.
Congressional Republicans have vowed to undermine that effort, leaving California as the nation's sole hope to demonstrate to the rest of the world a U.S. willingness to take meaningful action.
"If California can't do this," O'Connor warns, "then the question is asked, Can it be done? And going into Paris and going to these negotiations, it is so important that California has a strong voice at the table. How will it be viewed if the legislature and the governor can't make it happen here?"
"These bills alone are not the end of the story," Phillips adds. "We're going to have to do a lot. We need to transition the world — not just California — away from fossil fuels. This is a very important vote substance-wise, but it's also a very important vote symbolically. And if you're voting no on this, then you're on the wrong side of history."

Did Disneyland Try to Sink a Bill Protecting Workers from Lead Poisoning? 
Why would Disneyland, which hosts thousands of kids every day, be part of an effort to defeat a bill that simply requires reporting of blood-lead levels high enough to produce heart disease and serious brain disorders?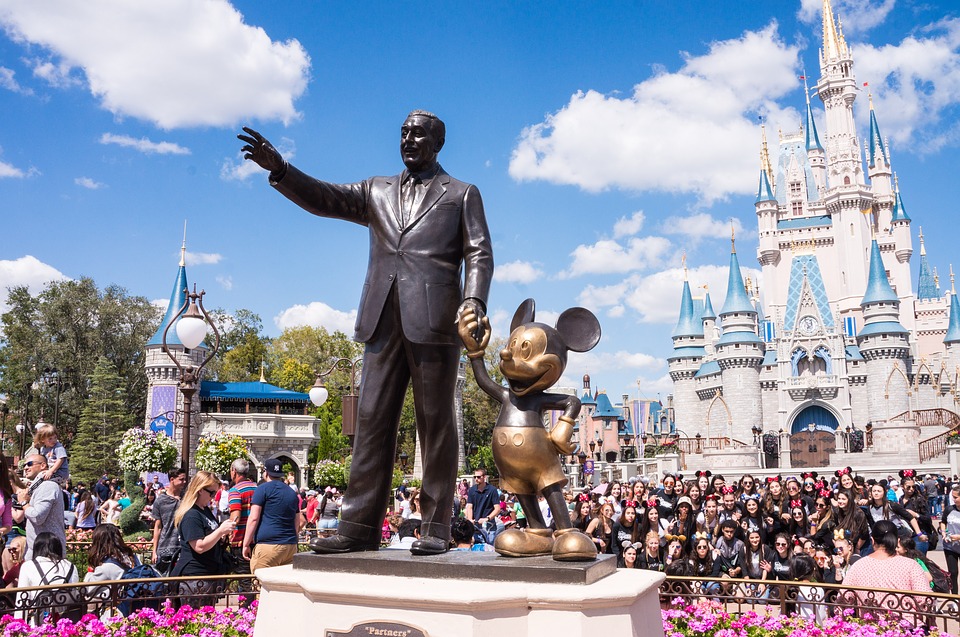 When Assemblyperson Ash Kalra (D-San Jose) learned about Capital & Main and USC's Center for Health Journalism investigation into how hundreds of workers at the former Exide Battery Recycling Plant near downtown Los Angeles became victims of lead poisoning, he created a modest bill to try and ensure it wouldn't happen again.
Among our report's revelations was the fact that the California Department of Public Health was aware of thousands of troubling blood tests revealing high levels of lead, but failed to tell the Division of Occupational Safety and Health (Cal/OSHA) about the problem.
Kalra's bill, Assembly Bill 2963, requires that the Department of Health inform Cal/OSHA when workers have seriously elevated blood levels and Cal/OSHA performs inspections.
The bill has had clear sailing until now, easily passing in the Assembly Labor Committee in March and winning unanimous approval from Democrats on the Appropriations Committee last week. But as the worker-protection measure headed to a crucial floor vote this week, a coalition of industry groups, one of which includes the iconic Disneyland Resort, worked the halls of the Capitol to kill the bill. The lobbying effort nearly prevailed: AB 2963 passed by a single vote Wednesday evening and now faces what is certain to be a battle in the California state Senate.
So why would Disneyland, which hosts thousands of kids every day, be part of an effort to defeat a bill that simply requires reporting of blood-lead levels high enough to produce heart disease and serious brain disorders? A May 29 letter endorsed by 15 industry groups, including the Battery Council International, the California Chamber of Commerce and the California Hotel and Lodging Association (which includes a Disneyland Resort vice president on its board) argues that California's current system to protect employees, depending largely on voluntary compliance, is working just fine.
The letter states: "Perversely, AB 2963 would transform this existing well-functioning public health program into an enforcement program that creates an allegation of a serious violation where none exists in Cal/OSHA law and the workplace may not even be the source of exposure."
The bill will be costly, the opposition letter also says, with an estimated price tag of $267,000 to implement and requiring Cal/OSHA to hire one or two additional inspectors.
"That's a small price to pay" said Bill Allayaud, California Director of Government Affairs for the Environmental Working Group, which is trying to keep moderate Democrats from being swayed by the industry lobby.
"The California Chamber of Commerce and their allies are misrepresenting what the bill does and convincing industries like the hotel industry to lend their name to the fight, even though this bill would have zero impact on hotels," Allayaud said. "The law focuses on workplaces where lead is in heavy use, like firing ranges and battery recycling facilities where workers are actually being impacted by a dangerous neurotoxin.  Besides, I can't imagine [that] parents who visit a resort like Disneyland would want their kids anywhere near lead if found at the levels that would have employees testing at the alarm bell level. Who wouldn't want an OSHA inspection in that case?"
Suzi Brown, vice president of communications at Disneyland Resorts, said that the "California Lodging Association is just one organization that we are involved with. As you can imagine we are involved with many trade organizations." Brown said that Disney vice president Elliot Mills, who sits on the association's board, was not present for the vote to oppose AB 2963. "To somehow link Disney to this in a specific way is not accurate," she added. "And to somehow position this that we are not concerned about worker safety is flawed as well."
At the March California State Assembly Labor and Employment Committee hearing, Kalra introduced his bill by reading a letter from former Exide lead smelter Alvin Richardson (who struggles with lead poisoning symptoms we documented in our investigation) and his wife, LaShawn. "We read a recent investigative story, and it was very hurtful to learn that Cal/OSHA excused the high lead levels that Alvin and the other Exide workers were constantly exposed to," the letter said. "People shouldn't be treated like they are disposable. That's not what America or California is supposed to be about."
Assemblymember Reggie Jones-Sawyer (D-Los Angeles) was moved to vote yes. "My district's right next to the Exide plant, and it's had an impact on my community and my residents," he said. "And if this is something that could have prevented what happened at Exide, we should have been doing this a while ago."
AB 2963 needed Jones-Sawyer's vote again on Wednesday to barely pass it out of the Assembly. Whether the bill makes it to Governor Jerry Brown's desk is dependent on how well the arguments of the California Chamber of Commerce and other industry voices opposing the bill go over in the Senate.
---
Copyright Capital & Main