Can an L.A. Ordinance Give Workers Schedule Stability?
A UCLA study found that 84 percent of the city of Los Angeles' 147,000 retail employees lack fixed schedules.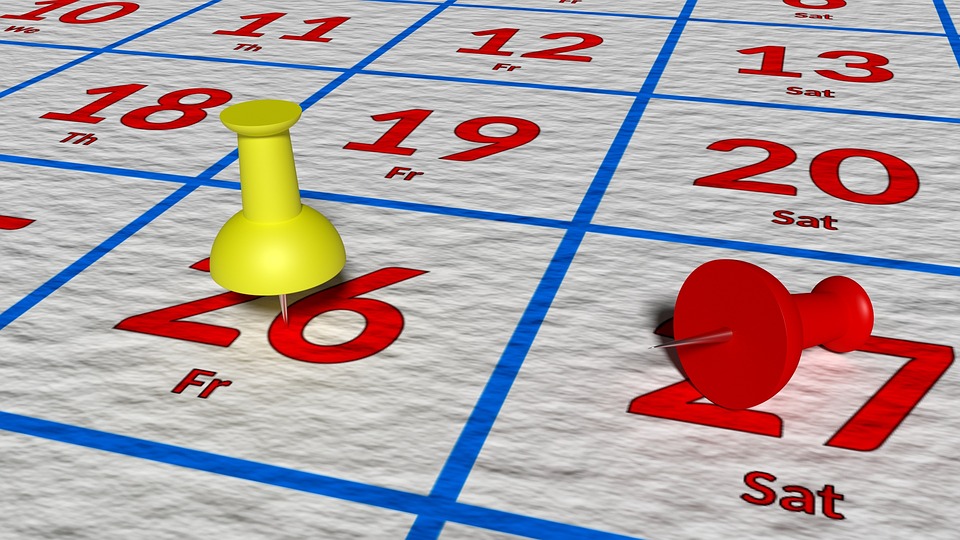 The Los Angeles City Council introduced a motion March 1 to ensure that hourly employees at some large companies know exactly which hours they'll be working weeks in advance, and what they'll be paid. Los Angeles could join Bay Area cities San Francisco, Emeryville and Santa Clara – as well as New York, Seattle and Philadelphia, and the state of Oregon – in mandating predictable work schedules.
The proposed Fair Workweek ordinance is a suite of six regulations guaranteeing these workers receive at least two weeks' notice of work schedules, along with predictable pay, access to additional work hours if they need them — and the right to request flexible schedules and to refuse hours without retaliation. It would also prohibit "clopenings," where a worker closes a store only to open it the next morning, often without receiving at least 10 hours in between shifts. It would apply to retail, grocery and pharmacy companies with at least 300 employees worldwide that operate in the city of Los Angeles. Those industries, studies have shown, have some of the most erratic employee schedules. The bill's co-sponsors say they may eventually expand regulations to cover fast-food restaurants.
A 2018 UCLA Labor Center study, Hour Crisis, found that 84 percent of the city of Los Angeles' 147,000 retail employees lacked fixed schedules. Retail is the second-largest employer in Los Angeles County: One in 10 workers in the county work in retail either part- or full-time. As Fair Workweek initiatives have been debated across the country, employers have typically resisted the measures, claiming that they cost businesses more money, hinder job growth and limit employee hours.
Stuart Waldman, president of the Valley Industry & Commerce Association (VICA) said that such an ordinance would be disruptive to business. "We support a flexible workweek that benefits both employer and employee, and any way that can be done is a positive," Waldman said. "But a predictable schedule is not realistic. You will have long lines at retailers who don't schedule people for fear they will have people sitting around not doing any work but getting paid."
* * *
The Fair Workweek LA coalition, which includes the Los Angeles Alliance for a New Economy, claims more predictable scheduling makes employees happier — and their jobs easier.
Rachel Reyes, a manager for a luxury lifestyle brand in L.A., told Capital & Main that the ordinance would force managers to use best practices in scheduling workers. "You sit people down and say, 'What are your time constraints, are you in school?' You collaborate with your staff. You want your employees to be happy. The easiest way to do that is to make sure everyone knows when to come into work."
Los Angeles City Councilmember Paul Koretz, a co-sponsor, called the ordinance a minor inconvenience for businesses. "But it's absolutely critical for employees," Koretz said. "I can't imagine how one might feed their family on a 20-hour-a-week minimum wage job. So a person has to usually get a second job. It's impossible to do that when your hours on the first job are fluctuating and totally unreliable."
In 2015 L.A. passed a minimum wage increase that will reach $15 in 2020. But City Councilmember Curren Price, who co-sponsored that increase and the Fair Workweek ordinance, said more money per hour doesn't matter if a worker can't get enough hours.
VICA's Stuart Waldman argues that increased predictability for workers could mean unpredictability for business. "A schedule two weeks in advance is a difficult thing to do, because if one person changes then everybody who would potentially be working has to change as well," he said.
A soon-to-be released Duke University study of retail workers in Emeryville, which passed a fair workweek ordinance in 2017, will show that employees there are enjoying substantially more schedule stability under the new law, according to study co-author Anna Gassman-Pines.
"Not having enough advance notice of their schedules, shifts that changed at the last minute and wanting to have more hours — our study found that those problems were alleviated," Gassman-Pines said. "Especially for working parents."
In 2017, Oregon became the first — and so far only — state to regulate employee schedules. No related bills are pending in Sacramento. State Senator Connie M. Leyva (D-Chino) introduced a scheduling bill of rights for hourly workers in retail and restaurants in 2016. Senate Bill 878 was shelved in the Senate Appropriations Committee after pushback from the California Chamber of Commerce. Her office said that she doesn't plan to introduce any similar bills in the current session.
L.A.'s Fair Workweek ordinance sponsors say it's written in broad strokes, and that business will have a seat at the table when a final bill is crafted.
---
Copyright Capital & Main