Can an L.A. Ordinance Give Workers Schedule Stability?
A UCLA study found that 84 percent of the city of Los Angeles' 147,000 retail employees lack fixed schedules.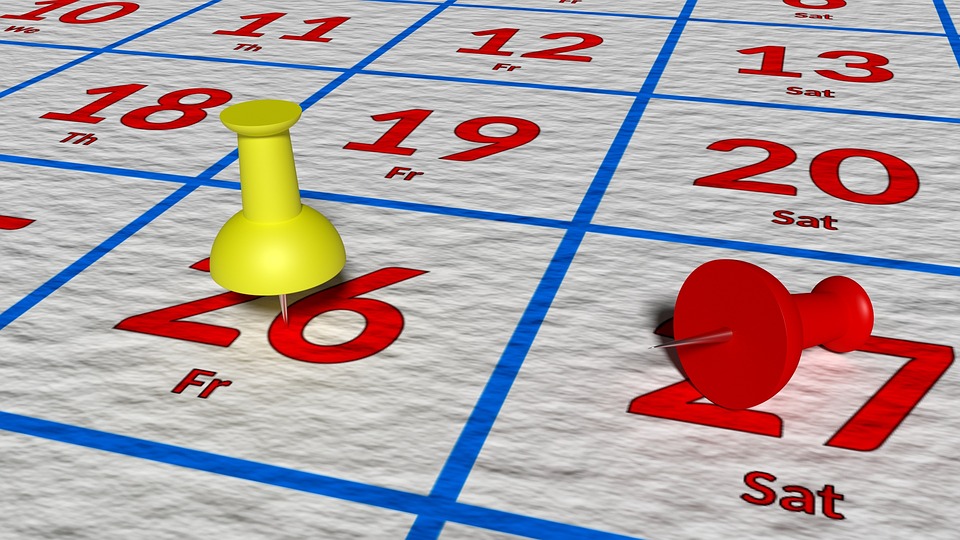 The Los Angeles City Council introduced a motion March 1 to ensure that hourly employees at some large companies know exactly which hours they'll be working weeks in advance, and what they'll be paid. Los Angeles could join Bay Area cities San Francisco, Emeryville and Santa Clara – as well as New York, Seattle and Philadelphia, and the state of Oregon – in mandating predictable work schedules.
The proposed Fair Workweek ordinance is a suite of six regulations guaranteeing these workers receive at least two weeks' notice of work schedules, along with predictable pay, access to additional work hours if they need them — and the right to request flexible schedules and to refuse hours without retaliation. It would also prohibit "clopenings," where a worker closes a store only to open it the next morning, often without receiving at least 10 hours in between shifts. It would apply to retail, grocery and pharmacy companies with at least 300 employees worldwide that operate in the city of Los Angeles. Those industries, studies have shown, have some of the most erratic employee schedules. The bill's co-sponsors say they may eventually expand regulations to cover fast-food restaurants.
A 2018 UCLA Labor Center study, Hour Crisis, found that 84 percent of the city of Los Angeles' 147,000 retail employees lacked fixed schedules. Retail is the second-largest employer in Los Angeles County: One in 10 workers in the county work in retail either part- or full-time. As Fair Workweek initiatives have been debated across the country, employers have typically resisted the measures, claiming that they cost businesses more money, hinder job growth and limit employee hours.
Stuart Waldman, president of the Valley Industry & Commerce Association (VICA) said that such an ordinance would be disruptive to business. "We support a flexible workweek that benefits both employer and employee, and any way that can be done is a positive," Waldman said. "But a predictable schedule is not realistic. You will have long lines at retailers who don't schedule people for fear they will have people sitting around not doing any work but getting paid."
* * *
The Fair Workweek LA coalition, which includes the Los Angeles Alliance for a New Economy, claims more predictable scheduling makes employees happier — and their jobs easier.
Rachel Reyes, a manager for a luxury lifestyle brand in L.A., told Capital & Main that the ordinance would force managers to use best practices in scheduling workers. "You sit people down and say, 'What are your time constraints, are you in school?' You collaborate with your staff. You want your employees to be happy. The easiest way to do that is to make sure everyone knows when to come into work."
Los Angeles City Councilmember Paul Koretz, a co-sponsor, called the ordinance a minor inconvenience for businesses. "But it's absolutely critical for employees," Koretz said. "I can't imagine how one might feed their family on a 20-hour-a-week minimum wage job. So a person has to usually get a second job. It's impossible to do that when your hours on the first job are fluctuating and totally unreliable."
In 2015 L.A. passed a minimum wage increase that will reach $15 in 2020. But City Councilmember Curren Price, who co-sponsored that increase and the Fair Workweek ordinance, said more money per hour doesn't matter if a worker can't get enough hours.
VICA's Stuart Waldman argues that increased predictability for workers could mean unpredictability for business. "A schedule two weeks in advance is a difficult thing to do, because if one person changes then everybody who would potentially be working has to change as well," he said.
A soon-to-be released Duke University study of retail workers in Emeryville, which passed a fair workweek ordinance in 2017, will show that employees there are enjoying substantially more schedule stability under the new law, according to study co-author Anna Gassman-Pines.
"Not having enough advance notice of their schedules, shifts that changed at the last minute and wanting to have more hours — our study found that those problems were alleviated," Gassman-Pines said. "Especially for working parents."
In 2017, Oregon became the first — and so far only — state to regulate employee schedules. No related bills are pending in Sacramento. State Senator Connie M. Leyva (D-Chino) introduced a scheduling bill of rights for hourly workers in retail and restaurants in 2016. Senate Bill 878 was shelved in the Senate Appropriations Committee after pushback from the California Chamber of Commerce. Her office said that she doesn't plan to introduce any similar bills in the current session.
L.A.'s Fair Workweek ordinance sponsors say it's written in broad strokes, and that business will have a seat at the table when a final bill is crafted.
---
Copyright Capital & Main
How Trump's 'Invisible Wall' Frightens Legal Immigrants Out of Medical Care
Diseases don't respect borders, nor do they care about passports, citizenship or residency.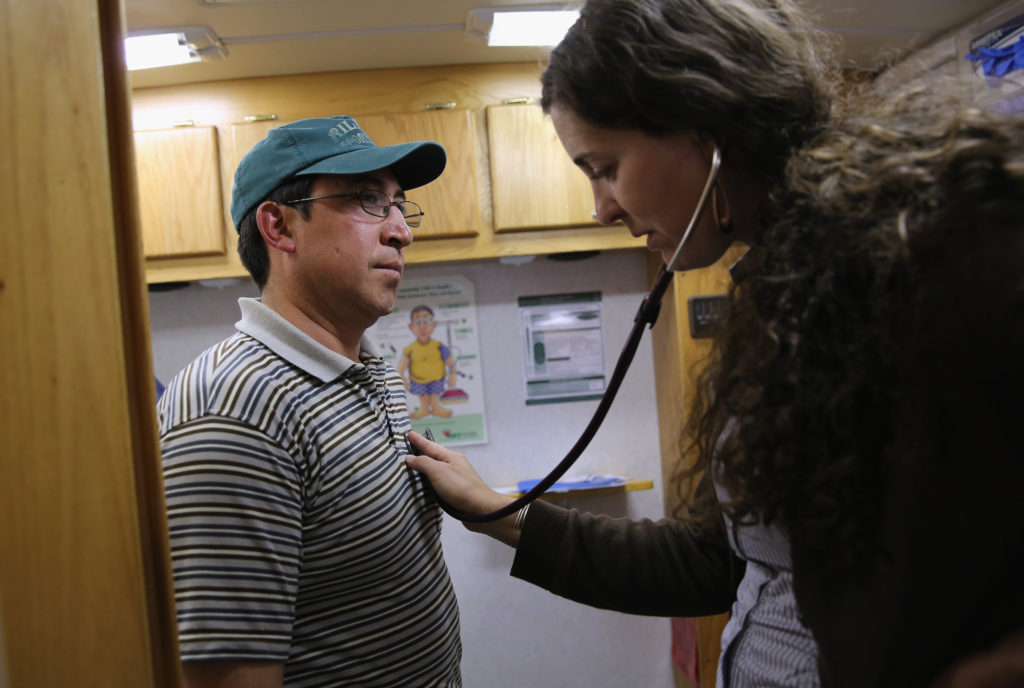 ---
Immigrants of all stripes seem to be holding off on the medical visits they need.
---
 
President Donald Trump's anti-immigrant tweets and provocative border talk, along with his drive to toughen immigration enforcement around the nation, is scaring many immigrants away from medical care, claim a growing number of medical executives and health care professionals.
"Every other day he reminds us [with] all this talk about the Wall, the Wall, the Wall," says Castulo de la Rocha, the head of AltaMed Health Services, whose medical networks serve large numbers of undocumented people in Southern California. "People see images of children caged by this government. It all spreads like wildfire in immigrant communities. Think about what it means for people who hear that they will be picked up by an ICE [Immigration and Customs Enforcement] agent. The rage that they have to deal with day in and day out accumulates very quickly."
The end result is that more immigrants of all stripes seem to be holding off on medical visits they need.
Medical experts highlight some of the reasons that California's clinics offer free health care to people who cannot otherwise afford it in the first place. Namely, public safety.
---
The White House clearly aims to make it easier to reject legal immigrants' efforts to extend visas, obtain green cards or secure citizenship.
---
"Diseases don't respect borders," explains de la Rocha. Nor do tuberculosis, AIDS, Zika and countless other infectious diseases care about passports, citizenship or residency.
"The health care system is a backstop for society, to make sure that everyone receives at least a minimum level of attention so that they don't undermine the health of others."
*   *   *
Medical executives at several prominent Los Angeles-based organizations that provide free medical care to immigrants in need suggest that the Trump presidency's most detrimental impact on immigrant health may lie in what is sometimes described as the "invisible wall."
They point to the administration's longstanding efforts to officially change the immigration-adjudication process so that large numbers of legal immigrants can be prevented from securing long-term or permanent status in the U.S.
---
Trump's new rules have jolted many immigrants who are awaiting decisions on their legal status, inspiring shock waves that continue to destabilize immigrant medical care.
---
On October 10, 2018 the administration formally proposed new rules expanding the definition for immigrants of a "public charge"—i.e., someone deemed to be dependent on the government.
Whatever its final policy might look like, the White House clearly aims to make it easier to reject legal immigrants' efforts to extend visas, obtain green cards or secure citizenship, based partly on their health care. Factors that may be given new weight in making immigration decisions include whether someone accessed children's health insurance, used food stamps or benefited from Obamacare.
While the new policy hasn't yet become official, it has jolted many immigrants who are awaiting decisions on their legal status, inspiring shock waves that continue to destabilize immigrant medical care.
Medical executives don't keep track of exact numbers, but say that many immigrants suddenly began calling early in the Trump presidency to see if they could have their names scrubbed from health clinic and Medi-Cal rosters. They were afraid that cross-referencing might put an end to their time in the country.
---
'Parents are coming in and asking for extra bottles of diabetes medication and extra copies of their children's medical records in case they are deported.'
---
Other reactions have been more palpable, whether for undocumented immigrants fearful of ICE raids or for documented immigrants unable to convince immigration judges to let them remain in America.
"Parents are coming in and asking for extra bottles of diabetes medication and extra copies of their children's medical records in case they are deported," explains Joe Mangia, the president and CEO of St. John's Well Child and Family Center in Los Angeles.
He speaks of the stress that many patients are under, citing an anecdote about a person hurrying into one center's waiting room and announcing that they thought they saw ICE agents outside, sparking panic.
Immigration agents are allowed to visit the lobby of federally qualified health centers, but they are not supposed to violate the medical "safe haven" beyond without a warrant or some other form of special permission. Those rules, put in place during President Barack Obama's first term, have already been stretched under Trump.
To soothe patients' nerves at St. John's network of centers, staff members have been trained to respond to possible immigration enforcement actions by forming a human chain around their clinic to protect patients from ICE, Mangia says.
*   *   *
The tug of war often revolves around the president's tough-sounding pronouncements. After Trump hyped up new immigration-related measures at the start of 2018, Mangia says St. John's centers endured a decline of 5,000 patients over the first six months of the year compared to previous years. That marked a 10 percent drop.
"The drop was really all about fear," says Mangia. "We started calling all of our patients and saying [these primary care clinics] are safe spaces and we did the human chain training."
Thanks to such outreach, he says, the center was quickly able to convince its patients to return, but that hasn't necessarily been the case for other clinics. "The fear is still palpable and the tragedy—the heartbreak—is the people who do not come in."
Odilia Romero, an indigenous-language translator and interpreter who frequently works in the medical sphere, says that many of the people she translates for are shaken and confused. "With all the news about the undocumented, people think they are not allowed to get services," Romero says. "At the end of the day, people are always afraid things will affect their immigration status."
The Trump administration is working to limit legal immigration on a plethora of fronts. The National Foundation for American Policy recently found that the State Department rejected 39 percent more visa applications — along with another five percent drop for non-immigrants who sought temporary visas — during the second fiscal year of Trump's presidency. The justifications for many of those decisions remain unclear.
But there is little doubt that pitting immigration against public health affects U.S. citizens in ways that go far beyond the threats from infectious diseases. People who end up in emergency rooms because they didn't get basic primary care tend to cost the health system far more money.
And many immigrants in California, whether legal or undocumented residents, have children who are citizens. Health care officials note that "invisible wall" policies help create difficult situations where parents must balance the risks to their time in this country and the health of their children.
"Instead of creating walls," says de la Rocha, "we should be talking about bridges, particularly in medicine and health care."
---
Copyright Capital & Main. This story was produced with support from the Economic Hardship Reporting Project.