California's Failing Grade in Charter School Facilities Financing
A new study shows that tax dollars have been used to create privately held real estate empires — charter school properties that, because they aren't owned by the public, could, theoretically, one day be converted into luxury condominiums or shopping complexes.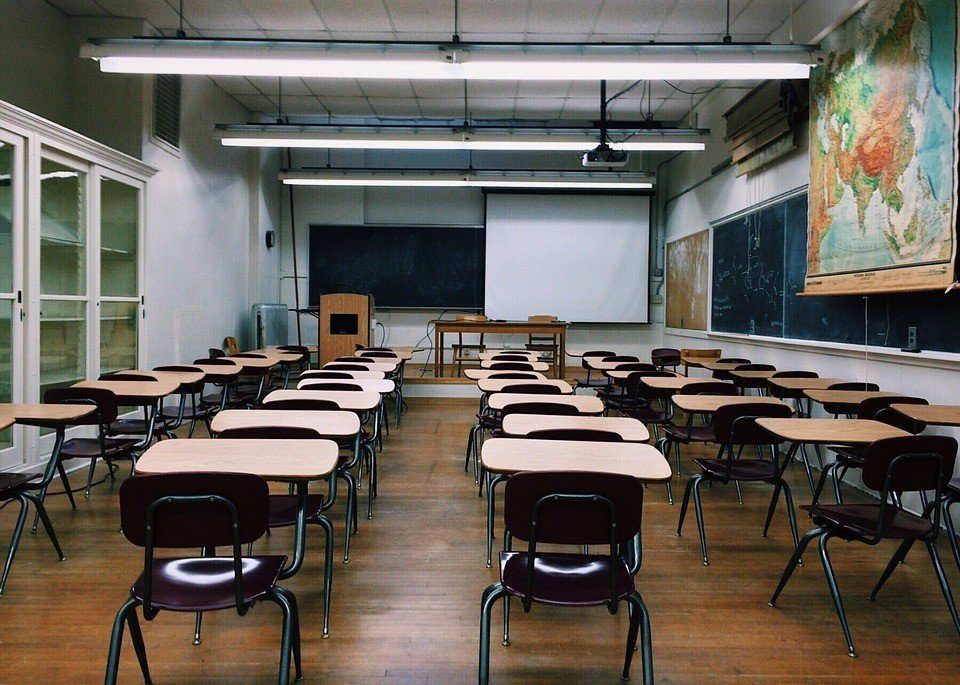 A new study of public charter school funding has found that California's explosive charter growth of the past 15 years has left school districts straining under a glut of new charter classrooms that are no better at educating California children than traditional public schools. Released Monday by the research and public advocacy group In the Public Interest (ITPI), Spending Blind reveals the extent to which tax dollars have been used to create privately held real estate empires — charter properties that, because they aren't owned by the public, could, theoretically, one day be converted into luxury condominiums or shopping complexes.
Subtitled, The Failure of Policy Planning in California Charter School Funding, the report zeroes in on the costs and impacts of the $2.5 billion in charter school construction and rent subsidies that has been made available to prospective charter operators in a taxpayer-subsidized system of 10 state and federal public funding programs mostly administered by the California School Finance Authority (CSFA).
The report found that the facilities-funding programs had unintended effects, particularly that they
Incentivized adding classroom space to districts that didn't need it.
Created charter schools that underperformed in comparison to their traditional public school neighbors.
Funded charters that in hundreds of cases were later found to have discriminatory enrollment policies.
Paid for privately owned real estate enterprises.
Enabled some of the state's charter school scandals of last year.
The charter school industry relies upon a system of state and federal grants, loans, tax credits, and state and district bonds to pay for classroom space. Spending Blind represents the first time, its author, political economist Gordon Lafer, told Capital & Main, that this system has been subjected to the kind of cost-benefit questions that the public school side of the equation is typically required to answer.
"The most surprising discovery was just the total disconnect between the education policy goals of creating charter schools – [that] I think are still pretty much what people think is the point of charter schools – and how that money is spent," said Lafer, who is also an associate professor at the University of Oregon's Labor Education and Research Center. "I expected that it would be like, you know, 'We have these goals, we write the goals into funding.' Instead, it was a total disconnect."
Charter schools are financed with the same taxpayer dollars that pay for public schools, but are managed by private companies. Passed in the early 1990s, the state's original charter law created the charter school of the popular imagination — a statutory zone of deregulation that allows boutique schools to develop superior curricula geared to persistently low-performing students.
But beginning in the late '90s, a flurry of changes to the law included generous facilities subsidies that effectively opened the door to charter management organizations (CMOs) — scaled-up corporate franchises whose overall performance has roughly mirrored that of existing public schools. From having fewer than 200 charters in 1998, California now boasts 1,230 schools with 581,100 students, giving it the largest charter enrollment in the nation. The California Charter Schools Association (CCSA) has vowed to nearly double that number by 2022.
In a prepared statement, CCSA brushed aside the report's findings as an attempt to generate support for Senate Bill 808, a charter school reform measure authored by State Senator Tony Mendoza (D-Artesia). It also accused ITPI of a "well-documented and biased point of view on the role charter schools play in the public education system."
Nevertheless, Lafer found that public facilities funding has been disproportionately concentrated among the fewer than one-third of schools that are owned by CMOs of between three and 30 schools. And it pointed to the state's four largest California CMOs — Aspire, KIPP, Alliance and Animo/Green Dot — as claiming an even more disproportionate share.
Lafer also alleged that Los Angeles' Alliance College-Ready Public Schools network of charter schools also led the big CMOs in using public facilities financing to build up subsidized inventories of private real estate. Lafer's study reports that Alliance alone has translated $110 million in federal and state taxpayer support into a portfolio of privately owned property "now worth in excess of $200 million."
"I don't think anybody in the legislature ever intended — and I wouldn't think most citizens or taxpayers intended or would approve of the idea —that public tax dollars are going to be used to buy somebody private property," Lafer said.
Yet California charter schools can become the private property of a charter operator when they are paid for with proceeds from the state's three public conduit bond programs offered by the CSFA, the California Municipal Finance Authority  (CMFA) and the California Statewide Communities Development Authority (CSCDA). An operator could also get the same result using private funding subsidized by California's New Market Tax Credits program, or by getting the school's mortgage payments reimbursed through CSFA's Charter School Facilities Grant Program, more commonly known as SB 740.
Should the authorizer revoke the charter, the state and the local school district would be left scrambling to house displaced students. The now-unencumbered former charter operator, however, would be free to turn the buildings into luxury condominiums or sell them at a profit.
The danger, Lafer explained, is that because there is no meaningful cap written into California's education code, any CMO bent on aggressive expansion could effectively become too big to fail. If a privately owned chain expands into a General Motors-like behemoth, then one day goes irredeemably bad, the district would be faced with the staggering cost of replacing those privately owned classrooms.
"You potentially lose those choices if the price of making those choices is prohibitively high," Lafer explained. "And the more of this [facilities financing] that happens, the closer to that situation we get."
That scenario is more than theoretical. Tri-Valley Learning Corporation (TVLC) might be the poster child for California's taxpayer subsidy program. It is one of three California case studies that Lafer features from last year's charter scandals. The school, which operates two charters in Livermore and two in Stockton, collapsed last November after a run of poor managerial and financial decisions that included taking on $70 million in charter facilities bond debt. Though its schools are still technically open for business, the company's death rattle continues to echo in Stockton, where both TVLC charters, Acacia Elementary school and Acacia Middle school, will be shuttered in May.
The story of the Tri-Valley Learning Corporation will be the focus of a Capital & Main feature later this month.

County Ballot Measures Would Fund Child Care, Early Education
Research that shows early childhood education can profoundly impact the future success of children. But early childhood educators are still chronically underpaid.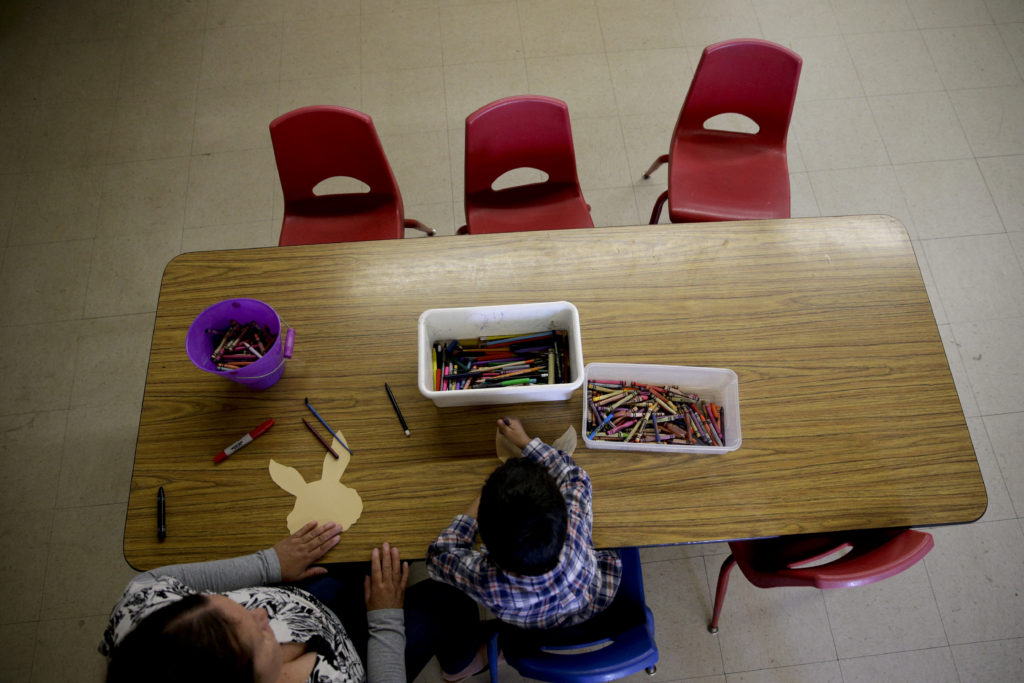 Teachers in West Virginia, Arizona and Oklahoma are not the only educators struggling to improve conditions in a profession they say is undervalued.
Alameda County's low-income child care workers are joining cash-strapped parents in an attempt to raise wages, improve quality and expand access to care in a region where pay has not kept pace with the dramatic increases in housing costs for many families.
They are taking their fight to the ballot on June 5 with Measure A, an initiative to raise approximately $140 million per year to expand preschool and child care access and improve retention of teachers by boosting pay. In neighboring San Francisco, already considered a leader in early childhood education, voters will also have the option to vote for Proposition C, which would expand the number of child care slots and increase wages.

In many ways, child care workers face a steeper climb than newly emboldened red state K-12 teachers. As tough as things may be for school teachers in right-to-work states, there is some consensus that what they do is a necessary public good.
That's not been so for early childhood educators in spite of research that shows that 90 percent of a child's brain develops in the first five years of life and that quality child care programs can fuel the future success of children and stabilize families, especially those who are low income.
"Some of it has to do with historical baggage about whether mothers should be working outside the home," says Marcy Whitebook, an expert on the childcare labor force at the Institute for Research on Labor and Employment at the University of California, Berkeley.
---
The United States lags far behind other developed nations in both preschool funding and enrollment.
---
Unlike the public schools, which are centralized and government funded, the early childhood education system is decentralized — taking place at a mix of private and public schools, centers and homes — and the funding is fragmented, with parents expected to shoulder the lion's share of the cost.
Nancy Harvey, a former elementary school teacher, who runs a child care business out of her West Oakland home, feels the consequences of this underinvestment.
She serves a mix of middle and working class families in a diverse neighborhood that she says has been gentrifying. "Every other year, I'm looking for new staff because they get burned out or they need higher wages," says Harvey. Meanwhile, she says, some of her families have had to leave the state because "between having to pay child care and rent, they simply couldn't make it."
Alameda County's Measure A, a half-cent sales tax, would expand access to child care and preschool for low and middle income families, provide supports for homeless and at-risk children, and raise the wages of child care workers to at least $15 per hour. The scholarships could impact more than 20,000 children as the program ramps up, according to Angie Garling, who heads Alameda County's Early Childhood Education Office.
In neighboring San Francisco, advocates gathered enough signatures to place Proposition C, a 3.5 percent surtax on commercial rents over $1 million a year on the ballot. The estimated $146 million raised annually would clear a waitlist of families who are in line to receive early child care and education services.
Prop. C would also make quality early child care more affordable for families earning as much as $207,500, and increase wages for child care workers beyond the $15 per hour to be required by the city's minimum wage law as of July 1. A little over $20 million of the revenue would be set aside for the general fund.
The two local ballot initiatives – in Alameda County and San Francisco – represent a "down-payment" on the kind of investment that only the state and federal government can provide, says Whitebook. And the measures are part of a wave of activism at the local level, according to Margaret Brodkin of Funding the Next Generation, who says other cities and counties plan to include child care measures on their ballots in future elections.
The state has been gradually increasing funding for child care since the end of the Great Recession, after cutting funding for 110,000 child care slots, according to Chris Hoene, executive director of the California Budget and Policy Center. But California is still 67,000 slots short of where it was, he adds. Even a substantial boost in federal child care dollars, recently approved by Congress, will not be enough to address the funding deficit, say advocates.
Those revenue sources help those who meet income eligibility thresholds. The U.S. generally lags behind other industrialized countries when it comes to providing universal preschool. The overall enrollment in preschool of 3-to 5-year-olds in the United States is 67 percent, the lowest of all but two of the 34 countries that are part of the Organization for Economic Cooperation and Development, according to an OECD study published last year.
And both measures will also help child care workers, many of whom rely on public assistance, according to a recent UC Berkeley study co-authored by Whitebook. Those who obtain bachelor's degrees, as required by Head Start and some public pre-K programs, do not usually earn much more for their troubles, according to the study.
---
In Alameda County, center-based child care exceeds tuition at UC Berkeley and is often a family's second largest cost after housing.
---
A child care worker in Alameda County earns $29,000 a year on average, about 79 percent of what it would take for a single person in the county to afford the bare necessities, according to the California Budget and Policy Project. Meanwhile, the cost of center-based care exceeds tuition at UC Berkeley and is often a family's second largest cost after housing.
These statistics are more than just academic to Morgan Pringle, a child care center substitute teacher who is also pursuing a degree in human development at California State University, East Bay.
While she was growing up, she says her mother, also a child care worker, supplemented her main job with fast food and house cleaning gigs. When the car's transmission gave out, "we just had to go without a car for a couple of years," says Pringle, who also recalls stints living with her grandmother and aunts. "The pay of an early childhood educator has never matched the cost of living here in Alameda County," she adds.
Like Harvey, she's joined Raising Alameda, a coalition that has brought family day care providers, parents and child care center employees together in support of Measure A. The Service Employees International Union Local 521, which represents child care providers, is a member of the coalition.
Even advocates acknowledge that an increase in sales tax, which is generally considered a regressive tax, is not ideal. Measure A will raise the sales tax in some Alameda County cities to close to 10 percent.
But local governments do not have many progressive funding options since the passage of Proposition 13, the 1978 ballot initiative that limited tax increases on real estate, according to Hoene.
Voters who want to expand child care services in San Francisco will be able to vote to levy a surtax on commercial rents. However, they must choose between Proposition C and a rival measure, Proposition D, which would fund housing and supportive services for seniors, the mentally ill and homeless youth. Proposition D, which also would tax commercial rents, is endorsed by the city's acting mayor and five supervisors, including mayoral candidate London Breed.
Proposition C, an initiative backed by Supervisor Norman Yee and Breed's rival in the mayor's race Supervisor Jane Kim, only requires a majority vote, while Proposition D — which was placed on the ballot by a vote of County supervisors — requires a two-thirds vote. However, if they both win, only the one with the most votes will be enacted.
At least one voter has already voiced frustration that the city's political leaders have pitted the need for affordable housing against the need for child care.
"In my day, we would go into a room with these two competing great ideas and take as much time as we needed, and not come out until we'd resolved them," former Mayor Art Agnos said at a Board of Supervisors committee meeting earlier this year, according to a report in Mission Local.
Back in Alameda County, Trisha Thomas, who runs a family day care in North Oakland while also selling life insurance and working as a church musician, says she is happy to be raising the visibility of her profession through a ballot campaign that has involved testifying at public meetings and phone banking.
"For many years, people just saw us as babysitters," says Thomas, who has a bachelor's degree and plans to pursue a master's degree. "My kids can do math. My kids can read. My kids are well above the average child starting school."
"To be viewed as a teacher, it's important to me," she says.