California Game Changers: Fixing Proposition 13's Legacy
Co-published by International Business Times
Proposition 13's backers have fended off legal challenges and watched as many efforts to amend it in Sacramento fizzled. What they haven't faced is a sustained ground campaign, but that will soon change.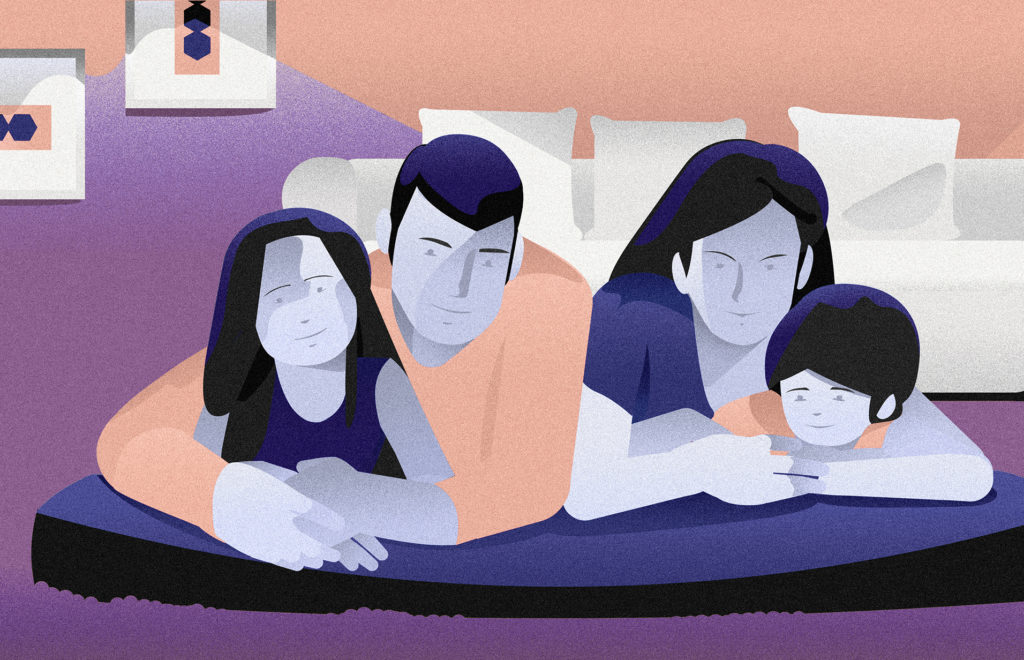 "People voted for Prop. 13 to keep people in their homes. It wasn't supposed to be a windfall for large commercial property owners."
---
Co-published by International Business Times

 From the second floor of a boxy office complex in Los Angeles' Koreatown, Kris Vosburgh spends his days monitoring potential threats to Proposition 13, the landmark ballot initiative that slashed property taxes in California and fueled a nationwide tax revolt. This has been his mission for nearly 30 years, and if he sounds confident over the phone, it's a confidence he has earned. So far, he's racked up many victories and not a single defeat.
Vosburgh is the head of the Howard Jarvis Taxpayers Association, named after the anti-tax crusader and politician who spearheaded Prop. 13. Jarvis died in 1986, but Vosburgh's organization is determined to protect his political and economic legacy. The measure, which passed in 1978, capped property taxes in California at one percent and based those taxes on the value of the property in the year it was purchased, instead of its current market value.
The results have been dramatic. In the first year after implementation, property taxes—which fund the bulk of most local government services, such as schools—dropped 57 percent. Adjusted for inflation, that represented a cut of nearly $10 billion, and a gift to the state's wealthiest residents. According to the California Legislative Analyst's Office, most of the tax relief goes to residents who earn more than $120,000 a year. (In 2003, Warren Buffett noted that taxes on his $4 million mansion in Laguna Beach had increased just $23, thanks to Prop. 13, while jumping nearly $2,000 on his $500,000 house in Omaha.) Meanwhile, the huge budget shortfalls caused by Prop. 13 have led to dramatic increases in sales and utility taxes, which hit the poor the hardest.
Thus far, Vosburgh has helped to fend off a slew of legal challenges—taking one appeal all the way to the Supreme Court, which the association won 8 to 1—and watched as repeated efforts to amend Prop. 13 in Sacramento have fizzled.
Research shows that California would receive between $8.2 to $10.2 billion in additional revenue if Prop. 13 were amended.
What the HJTA hasn't yet faced is a sustained ground campaign, but that will soon change. This spring, a coalition called Make It Fair—which includes powerhouse unions like the California Teachers Association (CTA) and the Service Employees International Union (SEIU), along with a host of community organizations—began to knock on doors and circulate an online petition calling for Prop. 13 to be amended. They identified 100,000 supporters and are currently rolling out a month-long series of town halls with elected officials in the liberal strongholds of Los Angeles and the San Francisco Bay Area, but also in San Diego, Bakersfield and the Inland Empire. The effort could turn into a ballot initiative as early as next year. (Disclosure: This website receives funding from CTA and SEIU.)
Ben Grieff, the campaign director for Evolve California, a statewide organizing group that is a member of Make It Fair, acknowledges that Vosburgh is right about one claim: If Prop. 13 is thought of simply as providing tax relief for homeowners, it can't be defeated. Before Prop. 13, homeowners paid property taxes based on the current market value of their homes. If real estate prices skyrocketed—a not-infrequent occurrence in California—so did the taxes owed by homeowners, which could pose a serious hardship for elderly residents or others living on fixed incomes.
That talking point propelled Prop. 13 to victory, but Prop. 13 did a whole lot more.
What many people don't know is that Prop. 13 also provides huge tax breaks to corporations. That's because the strict limits on property taxes also apply to commercial properties. An elderly homeowner benefits from Prop. 13, but so does the Walt Disney Corporation. "People voted for Prop. 13 to keep people in their homes," says Grieff. "It wasn't supposed to be a windfall for large commercial property owners." The Make it Fair coalition hopes to amend the measure to exclude commercial properties, so that they are taxed based on their current market value.
This small change would open up a massive new funding stream for the state of California. In a 2015 report, economists at the University of Southern California's Program for Environmental and Regional Equity (PERE) estimated California would receive between $8.2 to $10.2 billion in additional revenue if commercial and industrial property owners were taxed based on the current market value of their holdings. Jennifer Ito, PERE's research director and a coauthor of the study, is currently updating the report with data through 2016. From what she's seen thus far, she expects to revise the revenue estimates upwards.
Prop. 13 may be the third rail of California politics, but the past year has proven the rules of politics can change, and quickly.
The wealthiest corporations reap the vast majority of the benefits from Prop. 13's commercial tax loophole, as they have owned their properties for the longest period and often engage in complicated transactions to obscure changes in ownership, which would otherwise trigger a reassessment of the property's value. According to the Make It Fair coalition, property owners or investors who hold more than $1 million in real estate account for 90 percent of the savings generated by the loophole. The additional $8.2 to $10.2 billion or so could go a long ways toward funding the state's education and infrastructure needs, and perhaps provide some tax relief for poor and working-class Californians.
Ito considers the current effort to amend Prop. 13 as a natural outgrowth of the many years that local groups spent organizing in opposition to specific budget cuts. Instead of fighting over local programs, she says, they have realized that "more can be done if we look at the root cause of the problem, and they have shifted to look at California's tax policy."
Once you do that, Ito contends, ignoring the inequities of Prop. 13 is simply not possible. In 2012, voters passed Proposition 30, which raised taxes on high earners to temporarily fix a budget shortfall. Last year, with Prop 30 set to expire, voters passed Prop 55, which maintained the income tax hike for California's highest earners. It, too, has an expiration date — 2030. But a Prop. 13 amendment would be a permanent funding stream.
"It's been an issue that no politician wants to touch," Ito tells me. "Until recently."
Kris Vosburgh doesn't sound particularly worried about the public sector unions and "far left Occupy Wall Street types" he claims have always sought to chip away at Prop. 13. "We estimate that if it were on the ballot today, we'd get more votes than we did before," Vosburgh says. (In 1978, nearly 63 percent voted in favor of Prop. 13.) In focus groups, he says, his group finds that 90 percent of Republicans support the measure, along with 50 percent of Democrats. "No one wants to buy a home and then be taxed out of that home."
Grieff knows that the campaign faces an uphill battle. If it successfully gathers the more than 500,000 signatures needed to place the amendment on the ballot for 2018, the opposition will be fierce. "They are going to spend tens of millions of dollars to keep this special deal that they have here in California," he says. And he's certainly aware of the cliché about Prop. 13: That it's the third rail of California politics, and best not to touch. But he argues that the past year has proven the rules of politics can change, and quickly.
"We're out there talking to people about this $9 billion dollar loophole, and they get it," he says. "They already have a sense that corporations aren't paying their fair share. The pundits aren't out talking to people. They're talking to themselves in Washington DC or Sacramento. People are ready for this, and I don't think anyone can say that it can't happen."
---
Copyright Capital & Main
California Game Changers: Birthing a Single-Payer Health Care System
Co-published by International Business Times
There's little economic reason why California couldn't go it alone with its own single-payer health insurance — and a host of reasons why it should.
Healthy California's single-payer plan could deliver coverage to every Californian for about $331 billion, vs. the $370 billion the state currently spends.
---
Co-published by International Business Times
 This autumn could prove decisive for the question of whether California may again be on track to enjoy what the rest of the industrialized world has long taken for granted — universal, government-provided health insurance, a dream that dates back to the Truman administration. Although the Affordable Care Act was spectacularly successful in lowering the state's uninsured rate from 17.2 percent to 7.3 percent, according to the latest census data, that still represents a roughly 2.8 million-person gap in California's health coverage. And health care advocates argue that too many with private insurance continue to fall victim to the catastrophic failure of a for-profit health care model plagued by extraordinary complexity and costly administrative inefficiency.
Paul Y. Song, an oncologist who sits on the board of Physicians for a National Health Program, told Capital & Main that with or without a GOP repeal, the withering Republican assault on the ACA has exacerbated the financial hardships of many recently insured Californians struggling simply to maintain their coverage. Song is also the co-chair of Healthy California, a campaign that supports passage of state Senate Bill 562, a single-payer measure that stalled in Sacramento when Assembly Speaker Anthony Rendon (D-Lakewood) tabled it in June.
"The number of people reporting difficulty paying monthly premiums has gone up to nearly 37 percent," Song noted. "California ranks third from the bottom in terms of narrow networks, which means that if you have an emergency and you need to see a doctor, chances are the majority of the time a doctor will not be in your network and you'll get charged all of these out-of-network prices. … Anthem announced earlier this year that they were going to raise rates. They were either going to pull out of the exchange in California in certain areas, or raise rates 35 percent. People are now waking up and saying enough is enough."
California Democratic leaders, state labor and health care advocates have never seemed more galvanized around the principle that quality health care is a fundamental right for all Californians. The divisive question of how to best achieve it is set to be taken up in a series of hearings over the next several months by the Assembly Select Committee on Health Care Delivery Systems and Universal Coverage, announced in March by Speaker Rendon. The hearings begin October 23-24.
For both single-payer advocates and opponents in Sacramento, as well as Washington, the debate is ultimately about far more than health care. Battle lines have formed around bedrock questions of who we want to be as a people: Should suspicion of "big government" take priority over the broader welfare of the population? Will the cruelties of the unfettered marketplace be tolerated in the name of American individualism?
In the meantime, experiencing the harrowing contradictions of California's health care system continues to be the day-to-day reality of front-line caregivers. Melissa Johnson-Camacho, an oncology nurse in Davis who has also spoken in favor of single payer before the U.S. Senate, told Capital & Main how she remains haunted by the experience of caring for a young woman riddled with metastasized cancer. 
Oncology Nurse: "I went to school to help people, not to follow up with the pharmacy to make sure my patients' meds are going to be covered."
Because the girl's cancer had spread to her lungs, she was at risk of drowning in her own pleural fluid and her life now hinged on a daily supply of pharmaceutical-grade catheter bags to safely drain the lungs.
"Her mom was with her as a caregiver, so she starts telling me about the drains and that she would change them more often, but they couldn't afford it," Johnson-Camacho said. "It was unspoken, but I know her mom was [thinking], 'How much supplies am I going to need when I know she's not going to be here much longer?'"
Facing renewal of the girl's crippling annual deductible of her private insurance plan, the family was trying to stockpile her supply of bags, which can list for around $5,000 per day, by exceeding their recommended capacity.
"Nobody should ever have to make a decision like this," said Johnson-Camacho. "Especially when you're paying into a system. It was just angering. It was sobering. It was tragic. That was one of many times that I thought, 'We've got to change this.'"
That's why, Johnson-Camacho offered, she'll be joining in the Healthy California campaign's Medicare-for-All October Weekend of Action, in which she and fellow activists hope to canvass all 80 Assembly districts across the state to urge voters to flood Sacramento with letters demanding action on SB 562.
"There's a lot of different forces out there that don't want to see this bill move forward," explained Don Nielsen, chief lobbyist for the California Nurses Association (CNA), which is a sponsor of the bill (and a financial supporter of this website). "Select committees can't do anything other than take testimony. They can't move our bill. And we're concerned that the process is more about slowing down the momentum of the incredible public support for Medicare for All, single payer and SB 562. People know that the system is broken. They want to see it fixed."
Rendon's press spokesperson, Kevin Liao, countered that far from being a stalling maneuver, the Select Committee was designed to allow a broader discussion on getting to health care for all, and that nothing was stopping SB 562's authors from redressing the bill's "potentially fatal flaws": "Speaker Rendon laid out a clear path for SB 562 — the Senate can send to the Assembly workable legislation that includes financing, delivery of care and cost control."
At $7,549 per person, California now spends more per capita on health care than Canada ($5,292) and France ($4,959).
But Healthy California's timetable to iron out those critical details and then get the bill through committee and floor votes, and finally to the desk of a less-than-enthusiastic Governor Jerry Brown by the end of the 2018 session is ambitious, reflected Anthony Wright, executive director of Health Access California. The veteran consumer health advocate, who has lobbied on behalf of universal, single-payer health care bills and initiatives dating back to Proposition 186's Medicare for All-type ballot initiative in 1994, said that the coalition has its work cut out.
"A health system can be very complex and confusing," said Wright. "The same obstacles that prevented us in previous attempts still remain, and in fact loom even larger. Vermont had an Obama administration that was willing to work with them to figure out the various financing and other issues. For the next three, four years, we'll have a Trump administration in that same role, which will probably not be helpful."
The executive director of the California School Employees Association, Dave Low, concurred. "We need federal waivers to a California single-payer bill," he explained. "We know that there is a heavy lift. Just the poll that recently came out showing that we don't even have a majority support on the single-payer issue shows that we have work to do, and we want to do that work." (Disclosure: CSEA is a financial supporter of this website.)
Trump aside, it turns out that there's little economic reason why California couldn't go it alone with single payer, and a host of reasons why it should. A CNA-commissioned study found that by lowering administrative costs, controlling the prices of pharmaceuticals and fees for physicians and hospitals, reducing unnecessary treatments and expanding preventive care, Healthy California's single payer could deliver coverage to every California resident for about $331 billion, or 10 percent less than the $370 billion the state currently spends.
And California has size in its favor. The state's $2.4 trillion annual gross domestic product ranks neck-and-neck with France's GDP, and California's population of 39 million puts it above Canada's. Yet at $7,549 per person, the state spends considerably more on health care with its market-based system than both countries — $5,292 for Canada; $4,959 for France — do with their universal single-payer systems, while getting substantially less bang for its buck. According to the Commonwealth Fund, while California ranks 14th in the nation on health care access, efficiency and equity, the U.S. consistently comes in last or near last on those measures relative to its industrialized peers. In terms of infant mortality, the state's 4.7 deaths per 1,000 births places it just behind Cuba (4.51), Canada (4.53) and Greece (4.58), and 40 places behind Japan.
"What I see daily on my job is that many children who have serious illnesses, their families have delayed care because they couldn't afford access to care early on," observed Martha Kuhl, a pediatrics oncology nurse at UCSF Benioff Children's Hospital in Oakland, who has been in the field for 36 years. "Even when they had insurance, they couldn't afford the point-of-care copays. They were having trouble with deductibles, so they would delay care until it felt absolutely necessary. In a child with cancer, that can seriously affect the outcome and the treatment protocol, and actually whether or not your child survives."
"I've been a nurse for a long time. These days, business is the first priority. Insurance companies' primary goal is to make money."
Although Dickensian accounts of parents being forced to choose between losing their home or losing a sick child are common, Kuhl attributes much of the system failure to the nightmarish administrative labyrinth imposed by the private insurance marketplace.
"It's tragic," Johnson-Camacho agreed. "I went to school to help people, not to follow up with the pharmacy to make sure my patients' meds are going to be covered."
For the private insurance and pharmaceutical industries, the single-payer fight in California, which has historically been a national political bellwether, represents a struggle for their very survival. Not surprisingly, groups opposing SB 562 have given more than $1.5 million to the Assembly's Democratic caucus since the 2012 election cycle. In just the last three election cycles, the International Business Times recently reported, Assembly Democrats have received more than $2.7 million in pharmaceutical and health insurance industries contributions.
"I've been a nurse for a long time, and I have watched the system change," Kuhl reflected ruefully. "There were always people who didn't have health insurance or couldn't afford the care that they needed, but it felt like a nicer system in some way. These days, business is the first priority. Insurance companies' primary goal is to make money, and they do that by denying care."
---
Copyright Capital & Main