'Build Your Dreams' Company a Nightmare for Workers
Lancaster Mayor Rex Parris, second from left, at BYD factory launch ceremony.
(Note: A Halloween-themed rally will take place Thursday, October 31, 11:30 a.m.-12:30 p.m., outside BYD's office, 1800 S. Figueroa St. (at W. 18th St.), downtown Los Angeles.)
It was with great excitement that California elected officials welcomed the Chinese company Build Your Dreams (BYD) to build electric buses in places like Lancaster, Long Beach and Los Angeles. Hopes were high that BYD's Zero Emissions buses would clean the air, and hundreds of Angelenos would go to work in BYD's new downtown Los Angeles office, earning paychecks to support their families.
But this weekend, news reports revealed that the company's promises of jobs and quality products couldn't be more hollow. The California Department of Industrial Relations issued BYD numerous citations on October 10, fining the company $79,250 and requiring it to pay $20,000 in back wages to 22 employees.
City officials, according to the Los Angeles Times, expected that the deal with BYD would bring thousands of jobs to the area, but three-and-a-half years later, fewer than 40 workers are locally employed by BYD and quite a few of the workers who the company has employed are Chinese workers in the United States on visas.
According to the Times, those workers have been living in dormitory-style housing for up to six months, getting paid only $1.50 per hour and a $50 a day allowance. The state agency that cited BYD found that the company failed to pay the workers minimum wage, didn't give them all of their legally mandated rest breaks and improperly reported wages to the workers.
BYD received millions in state and federal subsidies to come to California and has signed contracts worth tens of millions of additional revenue, and yet they can't seem to pay workers even a minimum wage.
In a press release, Madeline Janis, national policy director of the Los Angeles Alliance for the New Economy (LAANE), said:
"BYD has hidden abusive treatment of Chinese workers and substandard electric buses behind a false promise to provide good jobs and clean transportation to Angelenos. These shocking allegations should prompt Los Angeles Metropolitan Transit Authority and Long Beach Public Transportation Authority to reconsider their contracts with BYD.
Los Angeles officials must have been asleep at the switch to miss BYD's potentially unsafe buses, failure to create good jobs for Angelenos and misuse of millions in taxpayer funds. BYD's deception underscores the need for our public transportation agencies to monitor contractors and hold them to the highest standards."
Janis pointed to another of BYD's problems, the fact that the electric buses it has produced so far have potential safety problems. After BYD failed to properly test some of its products and were dishonest about testing and contracts, some of the BYD buses, when tested, started cracking—a problem traced to subpar welding done in China.
LAANE says that the numerous failures by BYD mean that transit agencies in Los Angeles and Long Beach should re-evaluate their contracts with this company and give responsible companies a chance to compete fairly for these lucrative deals. Janis continued:
"Electric buses can provide clean transportation for our community, when made safely by American workers with good jobs. Several electric bus manufacturers with proven job creation and safety records were unfairly passed over for these contracts because of BYD's outrageous deception."
(Kenneth Quinnell is a writer and activist who blogs for the AFL-CIO. His post first appeared on Labor's Edge and is republished with permission.)
Green New Deal Targets Link Between Trade Policy and Climate Change
Rep. Alexandria Ocasio-Cortez's resolution spotlights stealth connections between free trade deals, offshoring and carbon emissions.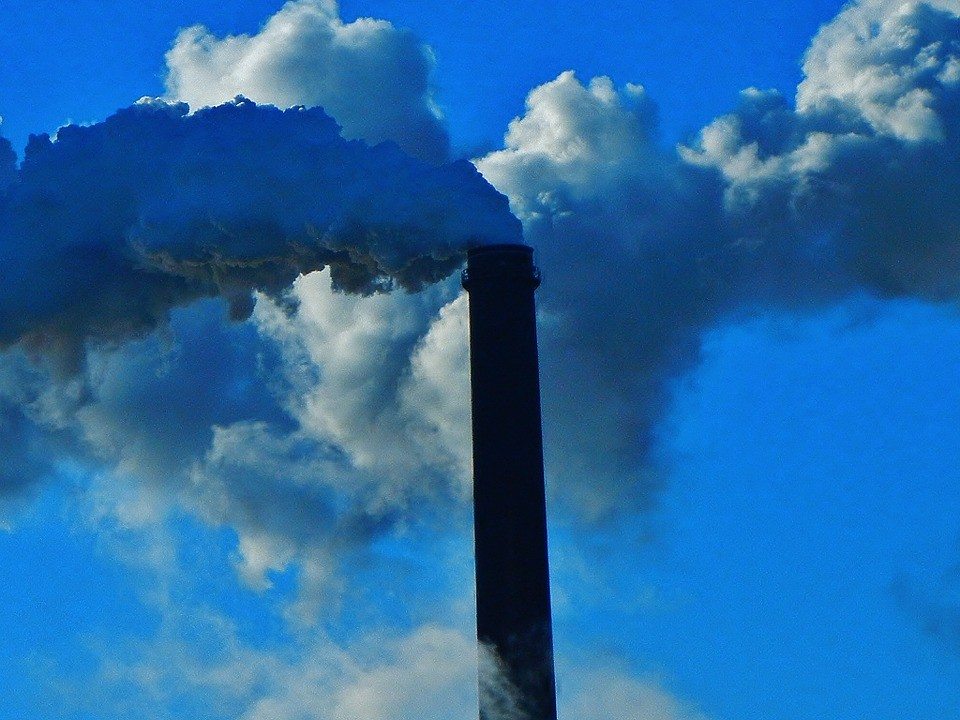 Congressional Democrats on Thursday unveiled landmark Green New Deal legislation outlining proposals to combat climate change — and the measure does not stop at the American border. The resolution calls for new trade laws to halt America's continued export of carbon pollution to countries across the globe.
The link between trade policy and climate change may seem far-fetched, but it is illustrated by the relationship between emissions in different countries. For example: In recent years the United States and Europe had been reducing their own greenhouse gas emissions. That seeming progress has been offset in developing countries such as China, which has seen a significant spike in emissions to the point where it now produces more greenhouse gases than the United States and the European Union combined.
On the surface, these trends might appear to show wealthy nations' proactively decarbonizing their economies, and developing nations failing to do the same. However, China's emissions are not happening in a vacuum: Research suggests they are being fueled by the United States through the trade policies that the Green New Deal resolution targets.
Over the last few decades, under major free trade agreements, corporations have been shifting manufacturing facilities from the United States to developing-world nations like China, where labor and environmental laws are weaker. That shift has not only eliminated millions of American manufacturing jobs, it has also moved carbon emissions to those countries.
The result: The United States and EU had been domestically producing less greenhouse gas emissions, but the picture looks much more grim when considering "consumption-based" emissions — that is, emissions associated with the production of imported goods purchased by a nation's consumers.
"What appears [at first sight] to be the result of structural change in the economy is in reality just a relocation of carbon-intensive production to other regions—or carbon leakage," wrote Dutch researchers in a 2016 report for the Institute for New Economic Thinking (INET).
* * *
Data compiled by researchers at Oxford and the University of Edinburgh show that when consumption-based emissions are considered, the United States and the EU have been fueling carbon emissions through their import-dependent economies.
"If we switched to a consumption-based reporting system," wrote these researchers, "the annual CO2 emissions of many European economies would increase by more than 30 percent and the USA's emissions would increase by seven percent."
While not fully fleshed out, the Green New Deal resolution appears to recognize the link between trade and climate change. The measure, which is sponsored by Rep. Alexandria Ocasio-Cortez (D-NY) and Sen. Ed Markey (MA), calls for "enacting and enforcing trade rules, procurement standards, and border adjustments with strong labor and environmental protections to stop the transfer of jobs and pollution overseas; and to grow domestic manufacturing in the United States."
That demand challenges the existing template of American trade pacts: Up until now, those deals have not included provisions designed to reduce carbon emissions. Indeed, watchdog groups have noted that the term "climate change" was not mentioned in the draft of the proposed Trans Pacific Partnership — a deal that environmentalists said would accelerate greenhouse gas emissions.
The Green New Deal — which is only a non-binding resolution and would not create new programs — asks for a change in that trade model. The idea is to include environmental provisions in trade pacts and to use trade policies to encourage manufacturing facilities to return to the United States, where they would be subjected to more stringent emissions rules as they produce goods for Americans.
That demand is supported by the findings of the INET report, which noted that because of the globalized economy, domestic emissions reductions alone will not be enough to ward off catastrophic climate change.
"It is no great achievement to reduce domestic per capita carbon emissions by outsourcing carbon-intensive activities to other countries and by being a net importer of [greenhouse gases]," they wrote.
---
Copyright Capital & Main