Breaking News: Poll Shows Pension Ballot Measures Already in Trouble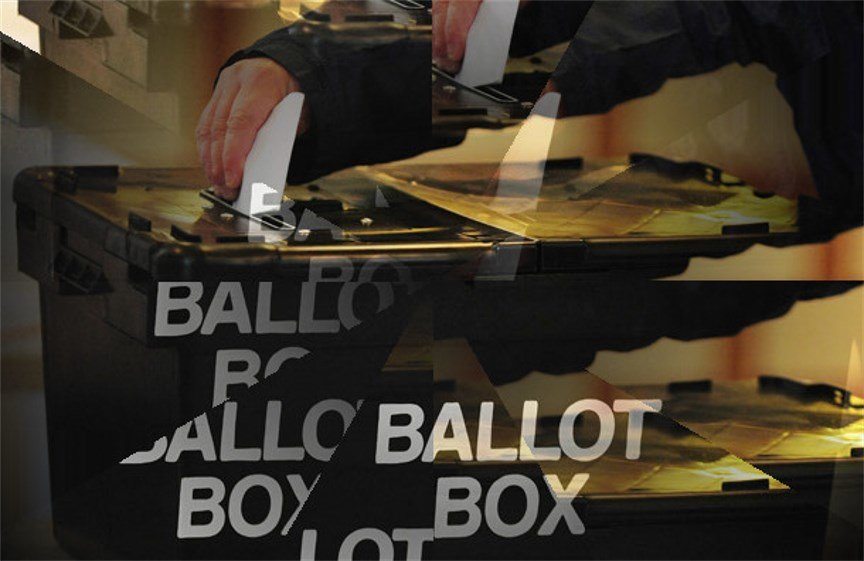 A pair of potential ballot initiatives written to overhaul California's public pensions could face a rough road, according to a new poll.
The results from a Capital & Main-David Binder Research poll of 500 likely voters shows that if the election were held today, the numbers of those voting for the measures and those against them appear to be dead even. Those numbers are not what pension-reduction advocates had hoped for going into the 2016 election cycle.
Drafted by former Democratic San Jose Mayor Chuck Reed and former Republican San Diego City Councilman Carl DeMaio, the so-called Voter Empowerment Initiative, and its sibling, the Government Pension Cap Act, received their official summary language (though not their official titles) from the state attorney general last week. Low numbers and lack of support among DeMaio's fellow Republicans had already forced the pair to abandon a previous effort, the Voter Empowerment Act, last August. But the new polling data don't hold the bulletproof voter support for either proposal that Reed has said he is counting on. 
The first measure, which would move new state and local employees from traditional defined benefit pensions into 401(k)-style retirement savings plans, tested at 42 percent in support and 42 percent opposed; its sibling measure, which would cap the amount of money government employers could pay for most new hires' retirement benefits at no more than 11 percent of wages, or a maximum of 13 percent for public safety workers, found 40 percent support and 40 percent opposed. The poll, conducted between December 10-13, has a margin of error of plus or minus 4.4 percent.
Last week Reed told the Sacramento Bee that one of the measures would need to test at least at 60 percent to withstand the erosion expected in a heated campaign and to attract the roughly $2 million to $3 million needed for a three-month signature collection drive. After qualifying, the effort would need another $25 million to run a statewide campaign.
"Generally an even split at this early stage does not bode well for an initiative," said Floyd Feeney, a professor at the University of California Davis School of Law, in an email to Capital & Main. "Initiatives as a group tend to lose support as the battle progresses. This is a tendency, however, and not an ironclad rule. Money also counts." Feeney has written two books on ballot initiatives and served as legal advisor to the Speaker's Commission on the California Initiative Process in 2000-01.
Veteran Republican political consultant Mike Madrid, of the Sacramento-based Grassroots Lab, said the pension-ballot poll's dead-heat numbers aren't impossible to surmount but will present daunting challenges for those seeking to reduce pensions. Especially in a 2016 election cycle that already includes a presidential race, a U.S. Senate seat up for grabs, and a ballot that could have as many as 20 other initiatives.
"What you've got is this mushy middle that can be moved with money and argument in either direction," he said. "People are going to be sick of campaign ads by about early October. When there's that many political messages coming at you, the voters just tune out. Unless it's something like legalizing marijuana, or ending the death penalty or porn actors having to wear condoms."
Opponents of the proposals, chiefly within organized labor, have expressed confidence that they would be able to erode support for the measures further if a campaign were to proceed. Last April political analyst Sherry Bebitch Jeffe, when asked about Reed and DeMaio's Voter Empowerment Act, told Capital & Main, "There is an axiom in politics: It is the group whose rights are threatened that generally comes out to vote, no matter the group. And with unions, they do it every election. And they've got money and they've got organization."
---
Dan Braun works with unions, social justice groups and others engaged in creative change campaigns. He lives and drums in Echo Park, Los Angeles.
Bill Raden is a freelance Los Angeles writer.

Republican Tax Plan Targets California's Elderly
The Senate tax proposal could add over $1.4 trillion to the federal deficit by 2027, and Republicans are already targeting entitlements. Cutting Medicare and Medicaid may change how some people are allowed to die.

The Senate's version of tax reform, 479 pages with last-minute, handwritten changes in the margins, passed shortly before 2 a.m. on December 2, with only one Republican voting against it. The GOP plan is a windfall for the wealthiest Americans, slashing the top corporate tax rate from 35 to 21 percent, and while a final version won't be unveiled until later this week, the gains for the rich appear to come at the expense of the elderly.
"There are pretty large implications for older adults," said Amber Cutler, a staff attorney with the nonprofit Justice in Aging, which advocates on behalf of the elderly poor.
"The tax bill is the first step in a two-step process," Cutler said. The first, of course, is cutting taxes. The second, in the eyes of Republican lawmakers, is justifying "cuts to programs that serve as a social safety net" because of a massive budget deficit that the bill generates, she said.
By abolishing the Affordable Care Act's individual mandate to buy health insurance, the bill would increase the cost of health care for older Americans. Without that mandate, younger, healthier people may choose not to buy insurance, tilting the insurance market more toward older and sicker people who will see their premiums go up. The Senate bill would also "trigger rules that, barring congressional action, would result in automatic cuts to federal programs," according to the AARP. In 2018 alone, AARP notes, $25 billion of those cuts would come from Medicare as a result of a 2010 law limiting the size of the deficit. The nonpartisan Congressional Budget Office says the Senate tax proposal would add over $1.4 trillion to the federal deficit by 2027, and Republicans are already targeting entitlements.
"We're going to have to get back next year at entitlement reform, which is how you tackle the debt and the deficit," House Speaker Paul Ryan said December 6. That approach means cutting Medicare and its counterpart for low-income Americans, Medicaid. "I think it's the biggest entitlement we've got to reform," Ryan said.
Cutting Medicare and Medicaid may change how some people are allowed to die.
With respect to California's Medicaid program, that could mean "scaling back the program considerably," Cutler said. "Cutting eligibility, cutting benefits — that will lead to more seniors not being able to age at home, but being forced into nursing facilities."
"It will be a catastrophic scaling back of those programs that will impact generations and generations moving forward," Cutler added, calling the looming cuts "a reversal of all the gains from the War on Poverty."
While some older people will see a reduction in their taxes, AARP estimates at least a million people over 65 would see a higher tax bill. But the Republican tax plan would eliminate, or at least cap, the current deduction for state and local taxes, inflicting pain on millions who depend on federal and state social programs, according to the Center on Budget and Policy Priorities (CBPP), a Washington, DC-based progressive think tank.
Removing the deduction for state and local taxes, on its face, is a progressive reform. As the New York Times pointed out, the deductions for non-federal taxes are ones that "upper-class taxpayers are much more likely to claim." Lower-income taxpayers generally elect the standard, non-itemized deduction, which would increase under the proposed bill.
But, the CBPP argues, the progressive nature of the change is superficial. In practice, removing those deductions would make it harder for state and local governments to fund social services, just as funding for those services becomes more vital in the wake of federal budget cuts.
Eliminating those deductions "would push more costs to middle- and low-income people, and make state and local tax systems even more regressive overall than they already are," the CBPP said, adding that the transfer would come at the same time Republicans are proposing in their 10-year budget plan "to shift substantial new costs to states."
Without a commensurate increase in state taxes to make up for lost federal dollars, the combined impact of the tax bill and a Republican budget would mean more people going without food, shelter and health care, according to an analysis of the GOP budget proposal by the Service Employees International Union California. (Disclosure: The public sector workers' union is a financial supporter of this website).
In Los Angeles County alone, SEIU's research found, "at least 64,657 households with a person 60 and over could lose federal housing assistance." Cuts to programs that offset the cost of electricity could mean "up to 17,177 seniors 60 years of age and older" paying more to keep the lights on, the analysis said. The budget proposal also calls for eliminating the Senior Community Service Employment Program, which helps low-income Americans 55 and older find part-time work.
Those seniors would also receive less public assistance. House Republicans are proposing to slash the food stamp budget 40 percent by 2027. In Los Angeles, where 11 percent of the county's 10 million residents rely on the program, that would mean a loss of up to $2 billion in funding. The money has to come from somewhere, or something will have to be cut.
The Republican proposal currently allows a deduction of up to $10,000 in property taxes, with some GOP lawmakers pushing to also give taxpayers the option of counting state and local taxes against that deduction. But while other states may be able to generate revenue with higher property taxes, the California constitution, since the 1978 passage of Proposition 13, limits the tax on property to just one percent. And even so, in a state where the median home value is now over $512,000, according to Zillow, it will be easy enough for property taxes alone to eat up much of the $10,000 deduction. (The House plan limits the mortgage interest deduction to mortgages of $750,000 and below).
Chris Hoene, executive director of the California Budget & Policy Center, said that, at the least, the de facto elimination of the state and local tax deduction is "particularly bad for seniors" who won't benefit from new credits aimed at helping families with young children. He calls the Republican tax plan a deliberate attack on states with more generous social programs.
"What you see are decisions that were clearly made with an eye toward restricting benefits [for] Californians and taxpayers in other states like California," Hoene said. "It's designed to hit states that have higher home values and higher income taxes." Along with budget cuts at the federal level, he said, the GOP tax bill will "inevitably make it more difficult for state and local governments to raise revenues."
---
Copyright Capital & Main