Breaking News: Poll Shows Pension Ballot Measures Already in Trouble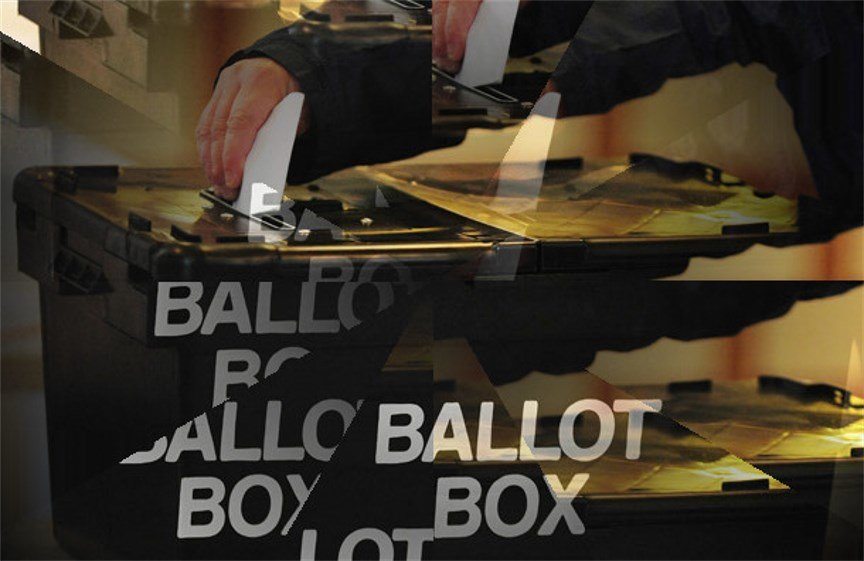 A pair of potential ballot initiatives written to overhaul California's public pensions could face a rough road, according to a new poll.
The results from a Capital & Main-David Binder Research poll of 500 likely voters shows that if the election were held today, the numbers of those voting for the measures and those against them appear to be dead even. Those numbers are not what pension-reduction advocates had hoped for going into the 2016 election cycle.
Drafted by former Democratic San Jose Mayor Chuck Reed and former Republican San Diego City Councilman Carl DeMaio, the so-called Voter Empowerment Initiative, and its sibling, the Government Pension Cap Act, received their official summary language (though not their official titles) from the state attorney general last week. Low numbers and lack of support among DeMaio's fellow Republicans had already forced the pair to abandon a previous effort, the Voter Empowerment Act, last August. But the new polling data don't hold the bulletproof voter support for either proposal that Reed has said he is counting on. 
The first measure, which would move new state and local employees from traditional defined benefit pensions into 401(k)-style retirement savings plans, tested at 42 percent in support and 42 percent opposed; its sibling measure, which would cap the amount of money government employers could pay for most new hires' retirement benefits at no more than 11 percent of wages, or a maximum of 13 percent for public safety workers, found 40 percent support and 40 percent opposed. The poll, conducted between December 10-13, has a margin of error of plus or minus 4.4 percent.
Last week Reed told the Sacramento Bee that one of the measures would need to test at least at 60 percent to withstand the erosion expected in a heated campaign and to attract the roughly $2 million to $3 million needed for a three-month signature collection drive. After qualifying, the effort would need another $25 million to run a statewide campaign.
"Generally an even split at this early stage does not bode well for an initiative," said Floyd Feeney, a professor at the University of California Davis School of Law, in an email to Capital & Main. "Initiatives as a group tend to lose support as the battle progresses. This is a tendency, however, and not an ironclad rule. Money also counts." Feeney has written two books on ballot initiatives and served as legal advisor to the Speaker's Commission on the California Initiative Process in 2000-01.
Veteran Republican political consultant Mike Madrid, of the Sacramento-based Grassroots Lab, said the pension-ballot poll's dead-heat numbers aren't impossible to surmount but will present daunting challenges for those seeking to reduce pensions. Especially in a 2016 election cycle that already includes a presidential race, a U.S. Senate seat up for grabs, and a ballot that could have as many as 20 other initiatives.
"What you've got is this mushy middle that can be moved with money and argument in either direction," he said. "People are going to be sick of campaign ads by about early October. When there's that many political messages coming at you, the voters just tune out. Unless it's something like legalizing marijuana, or ending the death penalty or porn actors having to wear condoms."
Opponents of the proposals, chiefly within organized labor, have expressed confidence that they would be able to erode support for the measures further if a campaign were to proceed. Last April political analyst Sherry Bebitch Jeffe, when asked about Reed and DeMaio's Voter Empowerment Act, told Capital & Main, "There is an axiom in politics: It is the group whose rights are threatened that generally comes out to vote, no matter the group. And with unions, they do it every election. And they've got money and they've got organization."
---
Dan Braun works with unions, social justice groups and others engaged in creative change campaigns. He lives and drums in Echo Park, Los Angeles.
Bill Raden is a freelance Los Angeles writer.
Government Shutdown's Silver Lining: A Corporate Hiring Guru Speaks Out
Co-published by Fast Company
Ending the shutdown won't curtail the hiring opportunities for corporate recruiters, says one expert. It's like divorce: Once you start thinking about leaving, the odds that it will happen go up dramatically.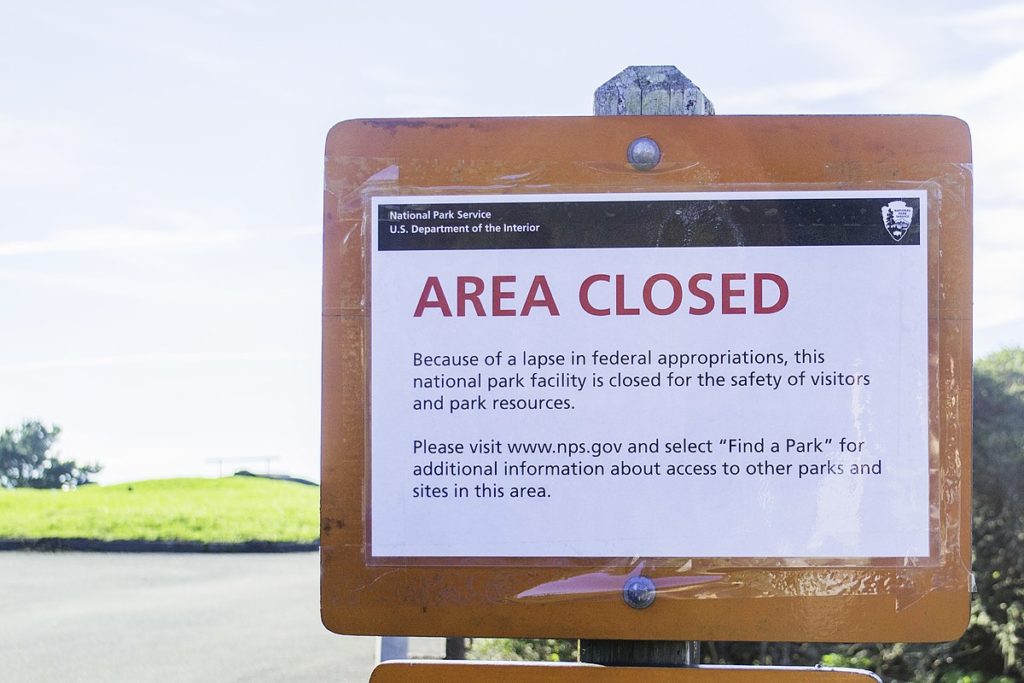 ---
In the new economic climate, even the most mission-driven of federal workers might be forgiven for abandoning the nation's parks, airways and regulatory agencies.
---
Co-published by Fast Company
When the federal government shut down for 16 days in 2013, corporate hiring guru John Sullivan advised companies on how to raid federal government workplaces for talent.
A blog post he penned at the time caused some to charge him with being unpatriotic, he said recently, while others thanked him for the reminder that federal workers were ripe for the plucking.
This time around, the climate is even better for corporations looking to cull staff from a workforce that is already well-trained and also known for its loyalty, Sullivan tells Capital & Main by phone. He describes the current moment—with hundreds of thousands of federal employees forgoing paychecks and, in many cases, sitting at home — as tantamount to "a sale on Black Friday."
---
Congresswoman:  The shutdown could have a long-term impact on the federal government's ability to attract workers with IT skills.
---
"If you've been screaming for the last two years" about the skills-and-talent shortage, "this week there isn't one," says Sullivan, who heads the human resource management program at San Francisco State University's College of Business.
The partial shutdown, that began on December 22 when President Trump failed to secure funding from Congress for his border wall, has impacted employees at a host of federal agencies, including the departments of Agriculture, Commerce, Homeland Security, Housing and Urban Development, Interior, Justice, State, Transportation and Treasury and the NASA.
What makes this particular shutdown so suitable for raiding federal workplaces? It's not just that employee morale has taken a nosedive, thanks to a president who is at war with many of the agencies he oversees. Nor is it only the fact that Trump threatened to keep the government closed for as long as a year, a notion that "really scares people," says Sullivan.
---
With Amazon's opening new offices in the District of Columbia area, three out of four IT workers in DC say they would consider leaving their current jobs for the tech behemoth.
---
It's also the economic climate. Companies are growing. Unemployment is low. Remote work is increasingly an option. Technical advances have made looking for a job easier than it was in 2013. "You can say 'boo' to your phone and apply for a job," adds Sullivan, delivering his matchmaking pitch with such force that even the most mission-driven of federal workers might be forgiven for abandoning the nation's parks, airways and regulatory agencies.
Congresswoman Robin Kelly (D-IL), the ranking member of the House Subcommittee on Information Technology, worried, in a statement last week, that the shutdown would have a long-term impact on the federal government's ability to attract workers with IT skills. The federal government has generally struggled to attract young tech workers, and Amazon's new offices in the District of Columbia area has three out of four IT workers in DC saying they would consider leaving their current jobs for the tech behemoth.
Tech workers — and upper-salaried talent — are not the only employees coveted by the private sector, says Sullivan. Forest Service employees. Coast Guard workers. Transportation and Safety Administration agents. Any unpaid workers could be lured away, especially in states like California and Texas, where economies are strong, he maintains. An employment agency for California's casinos recently put this shout out on Twitter: "Any @TSA employees looking for new opportunities, PTGaming is hiring!" along with the popular hashtag, #shutdownstories.
The shutdown could also prompt federal employees to throw scruples to the wind and step into the infamous revolving door that leads workers from government jobs to the private sector and back again. When Sullivan was advising companies in 2013, he helped firms hire from agencies that regulated them.
"And by the way," asks Sullivan, persisting with his siren song, "if I was a regulator, [with] President Trump eliminating all those regulations, why am I needed? Why not go to the private sector?"
Sullivan, who says he is an underpaid government worker in his own right, is concerned about the public cost of his and others' efforts to lure away the federal government's top talent. The best employees will leave first, and "literally billions" in training dollars will be lost, he predicts.
But he puts the blame squarely on a public sector that undervalues its workers. Corporations that pilfer federal government workforce for talent offer a kind of public service and corrective by demonstrating the price that must be paid "for degrading public service and unnecessarily frustrating federal employees," he wrote in his 2013 post.
Ending the shutdown won't curtail the hiring opportunities for corporate recruiters, says Sullivan. "It's like divorce. Once you start thinking about [leaving], the odds [that it will happen] go up dramatically."
---
Copyright Capital & Main