Book Review: 'A Bitter Pill'
(Spoiler Alert: The last paragraph of this review of Timothy Sheard's novel, A Bitter Pill, reveals plot endings.)
When a business-oriented company takes over the management of the James Madison Medical Center in Philadelphia, Pennsylvania, it is immediately clear that things are about to change, and not for the better. The sudden appearance of the Committee to Save James Madison – supposedly established by a group of disgruntled employees who don't think the union has their best interests at heart, but in actual fact created by Croesus Health Care, the new owners of the hospital – is the first clue that the bosses are eager to crush the workers' organization, fire staff and focus on the bottom line, service delivery be damned. In short order, everyone's work life is turned upside down as a petition drive to decertify said union to "save jobs" leads to mayhem, murder and more.
It's a fun read, the sixth in Timothy Sheard's well-established series of Lenny Moss mysteries. In it, hero Moss, a tireless, working-class college dropout, articulates a solid message about worker solidarity and union militancy that is both refreshing and inspiring.
Despite some stereotypes – for example, the new hospital president, Robert "Third Reich" Reichart, is an ogre writ almost humorously large, and several of the female nurses, housekeepers and aides come close to being clichés – the dilemmas the workers face, from increased caseloads and constant monitoring to speed-ups and reliance on computers rather than human diagnosticians, reflect contemporary realities in the delivery of medical care in the US of A.
It's scary stuff, and Sheard has clearly done his homework. What's more, his solutions are heartening. When management proposes cuts that amount to a reduction in services to patients as well as a diminution of workers' rights, Moss and his colleagues, a multi-ethnic group that includes Abrahm [sic], Dante, Little Mary, Mimi, Moose and Patience, decide that the only solution is organizing – loudly, proudly and aggressively. That is, instead of rolling over and granting concessions, the workers at James Madison decide to go on the offensive and not only reject give-backs, but also launch a campaign to bring registered nurses into the union fold.
Bob Feltcher, the union's area director, describes the situation facing staff in stark terms. Decertification, he begins, will ruin the hospital, not save it. Despite management's stated intention of outsourcing many departments to off-site administrators if employees vote to keep the union – a claim meant to scare staff into submission – Feltcher is adamant that the union will do everything it can to keep this from happening. Still, if the decertification effort wins, his prognosis is bleak: "Health and safety? Out the window! Respect for seniority? Gone fishing! Benefits and vacation accrual? Sayonara! But you know what you will get if they destroy this union? Increased workloads! Mandatory overtime! Forced weekend duty! Part-time benefits while working sixty hours a week! That's what you'll get if that bullshit committee wins their vote to decertify this great union!"
As Feltcher and Moss rev up the rank and file, Moss reminds them that collective bargaining has resulted in numerous pro-worker victories, even in today's era of austerity budgets and diminished dissent. The California Nurses Association, he reports, has successfully pushed the state legislature to mandate humane nurse-to-patient ratios – a huge win and something that Madison's nurses can demand if they have the clout of a union behind them. As he sees it, a broad-based worker organization is essential – and is the only way to stem the anti-worker tide that threatens not only James Madison staff, but workers the world over.
Sheard – an active member of the New York City chapter of the National Writers' Union – further confronts the pervasive anti-worker ideology that presently holds sway on many job sites, from outright fear of unions to the elitism that posits professionals, in this case nurses, in a category separate from, and above, laborers, janitors and security personnel. "The best defense is a good offense," he reminds his peers. "Croesus only respects strength. We take the offense … or they'll roll over us…. The greatest threat to the new bosses was cross-discipline unity."
Moss, of course, is hell-bent on winning – as are his colleagues. At the same time, other concerns compete for their attention. In fact, as the pro-union campaign at James Madison catches fire, an additional conundrum grabs their attention. And it's grisly. When dialysis technician Louie Gordon is found hanging in a remote area of the hospital, his former co-workers become suspicious. Was it really suicide, as initially stated by Croesus, or was Louie murdered? Worse, if he was killed, who could have done such a thing, and why?
It doesn't take long for Moss – an amateur detective with an impressive track record – to begin digging, and his efforts to unravel this mystery are highly entertaining. In addition, they add intrigue and drama to an already complex and layered story.
Suffice it to say that A Bitter Pill has a relatively happy ending. Worker solidarity is invoked and the Croesus big-wigs get their just desserts and then some. Good, old-fashioned, grassroots organizing is championed and labor unions are heralded. Prejudice, whether born of race, class or gender bias, is laid to rest in favor of all-for-one and one-for-all camaraderie. It's a rare scenario these days – in literature or in life. Indeed, as the proud activists raise a glass to their success, it's impossible not to want to join them for a round or two.
(Eleanor J. Bader is a freelance writer, teacher and feminist activist from Brooklyn, New York. Her review first appeared in Truthout and is republished with permission.)
Filmmaker Adam McKay Talks About Dick Cheney and the Imperial Presidency
"Our democracy at its root is about the throne," says the creator of Vice. "But what Cheney tried to do was bring the power back to one person on that throne."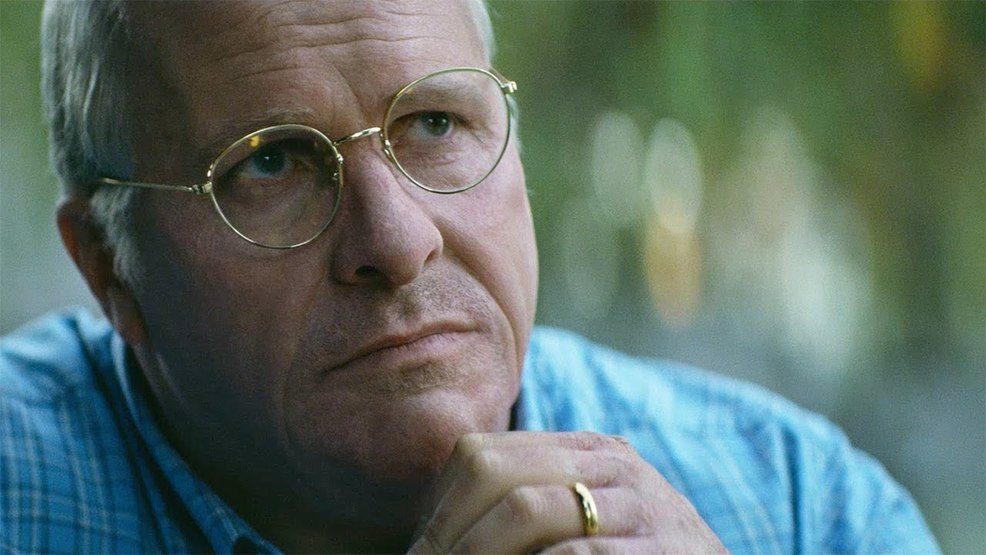 Vice President Dick Cheney quickly faded into the background after leaving the Bush White House in 2009. But while many may not remember the ins and outs of Cheney's record, the recent film Vice argues that he was one of the most powerful and influential architects of the current world, and that Cheney intensified the emergencies facing America today.
Capital & Main reporter David Sirota spoke with Vice screenwriter and director Adam McKay, who had taken on the project after winning an Academy Award for screenwriting on his previous movie, The Big Short.
Vice has been nominated for eight Oscars, including Best Picture — but has also generated its share of controversy. McKay discusses some of the criticism of the film here, along with the twists and turns of the life of Cheney, who rose to become arguably the most potent vice president in American history. The following interview excerpt has been edited for concision and clarity.
---
David Sirota: Do you believe that we are today living in the world that Dick Cheney created?
Adam McKay: Without a doubt, yeah. Trump is a force of charisma, but not in a good way. He's perfect for the 24-hour news cycle — no one knows how to dominate it better than him.
But the actual structural changes that happen to our government, to regulations, to the way we view democracy, to the way the American people interact with government … those changes happened under the hand [of] a grand master of bureaucratic knowledge, Dick Cheney. You look at the Middle East. You look into visions that were widened. I'd definitely go to that period and I say at the center of it, expanding executive power, was Dick Cheney.
There's a scene in the movie where a young Cheney is depicted as not all that partisan — it almost made it seem like him choosing a job with a Democratic or Republican lawmaker was completely random. Is that true to life?
It's not that far off. Cheney's dad was an FDR Democrat. [Dick Cheney] had no interest in politics at all through high school…The first time he really started getting any taste for feet-on-the-floor politics was when he was getting [his] master's up in the University of Wisconsin. He did intern for a Republican, handed out buttons and stuff. We interviewed some people from his early days. He was not an ideologically driven guy.
What he knew was that when he went to D.C. he needed a rocket ship. He needed to get something going. Lynne wasn't entirely happy about him taking this fellowship. She wanted him to get a Ph.D. and become a professor. That was what she always pictured that they would do. So he had to get something going quick when he got to D.C. because he wasn't making any money. And if you wanna get something going quick in the late '60s in Washington, D.C., Donald Rumsfeld was your guy.
What do you think radicalized Dick Cheney and made him such an ideologue?
The first radicalization was just the environment he kind of came of age in, which was the Nixon White House and the Ford White House, which were all about executive power — the imperial presidency. And then his conversation about the unitary executive theory with a young [Antonin] Scalia, who was a lawyer in the Justice Department.
Everything that I found with Cheney goes back to the unitary executive theory. You look at his minority opinion that he wrote on the Iran-Contra affair with David Addington. They actually have several lines in it where they say the president has monarchical-like powers.
The radicalization of Cheney, to me, is two steps. Number one is the political environment he grew up in, [and then] introduction to the unitary executive — [which] was weaponized by 9/11. Especially when he said, "Give me all the unfiltered intelligence." A lot of Washington insiders said, "Anyone who would do that — [it] would drive them crazy." One guy described it as like "listening to Led Zeppelin full volume, 24 hours a day."
So I think he was already an extreme right-winger who then came into collision course with this very traumatic event, 9/11.
Your movie depicts Cheney as motivated by the acquisition of power — but do you believe he had specific policy goals beyond that?
As far as policy goals go, war is the key to being able to use these sorts of unparalleled powers. Some legal scholars would call [these] insane powers. So I always felt like Cheney was putting together these pieces of power to expand his own power … which I do believe made him a power addict … His wife's desire for power, and by extension, America's desire for power, which did fit neatly with the neocons.
But I also think invading Iraq did two things. It activated the unitary executive theory — [if] writings from the DOJ [Department of Justice] that came about at that time were filled with references to the unitary executive theory.
And yes, the oil too, was a part of it. Cheney also is an oil guy. He grew up in an oil state, Wyoming That was his whole life. All his friends are oil guys. I always look at Cheney as a right-hand man, and I think that he serves power: Sometimes that power is oil barons, other times that power is a presidency — the notion of a powerful presidency.
So I think Iraq was sort of a mishmash of ideas. I think it was unitary executive and I think it was definitely oil, and I think it was most of all expansion of executive power and a show of force to the world.
What are the most significant and lasting parts of Cheney's legacy?
I would just say in general, those eight years of Bush and Cheney were so dispiriting that they made a lot of people kind of give up on government. And the fact that we can't fix something that really can be improved pretty easily and pretty quickly, like the opioid epidemic or like gun safety laws. Those are things that 30, 40 years ago we would've had bills passed on the issue. We would've seen fewer deaths within a year, within two years. Even the assault weapon ban, you saw deaths go down after that…
Then, obviously, the Middle East is just a wreck. Our friend, Adam Davidson, had a friend of his, a journalist, go to Iraq recently and come back and just say, "It's awful. It's completely undone." And obviously, with what happened in Syria, ISIS, all that kind of stuff. Those are the clear, kind of bad effects of Cheney and I would say the rise of this particular form of the Republican Party.
Much of your film resurrects events that have been forgotten in the American psyche, because we have this tendency to venerate leaders the moment they leave office. It's as if presidents and their administrations suddenly get immunity from retrospective scrutiny. Why do you think that is?
I feel a lot of this goes back to the pardoning of Nixon. That's a bad, bad thing. I think he should've done some time. I think it's important to not imbue these leaders with king-like mystical properties. Do you remember Jerry Lewis saying, "We should never criticize the president"?
I think we just like the idea of powerful people. We like the idea of a king. We like the idea of these celebrities that get treated like kings. Why did the Bushes keep getting elected to office? Why did the Kennedys keep getting elected to office after several of them did pretty terrible things? We just like that idea. We like the idea that some people's blood is more special than ours. I don't know why. It's really deranged…
Our democracy at its root is about the throne. What they tried to do with the Constitution, the original people that wrote it, was break up the power so you don't have one crazy guy sitting in the throne. But what Cheney tried to do was bring the power back to one person on that throne…
I guess my answer is democracy is still really new, and clearly it's not going well right now. And I think we're going to have to have a whole moment where we look at it and fix a bunch of stuff because parts of it aren't working too well.
Many people say Donald Trump's administration is the worst in American history. After doing a movie on Cheney and the Bush administration, do you agree?
Everyone wants things to be ranked and compared to each other. The real answer is that there is a safe that was filled with diamonds that represent our democracy and checks and balances. They couldn't get a goon like Donald Trump to go in and crack the safe because he doesn't even read books. Like he's not an educated guy.
So they had to go get an expert like Dick Cheney to go in there. Dick Cheney went in, he cracked the safe, he took all the jewels out of the safe, he exited the store, he left the front door wide open. Then after an hour some stray dogs wandered into the store and started crapping all over the place and peeing everywhere. And then when the owner went in, one of the dogs bit him and he said, "These dogs are the worst."
That, to me, is Cheney versus Trump. Yeah. Cheney cracked the safe, Trump is the strange bizarre dude who wandered in (and) took a crap in the store…The police arrest the street guy because look, he took a crap. He's in the store. Meanwhile, Cheney is across town giving W. Bush one diamond while he takes the other 99 and W. Bush is delighted with the one diamond.
---