Birther Smackdown: Obama and Shakespeare
It's hard to know where to begin. A co-worker walked onto the restaurant floor after her break. She was shaking her head. She'd been on the computer downstairs.
"It's official," she said. "Obama was born in Kenya. He wasn't born in America."
I took a deep breath. The kind normally reserved for hearing alien abduction stories. The kind of deep breath I have to take before telling my nephews that there is no monster living in their closet. The kind of deep breath I take before watching Fox News.
What I find fascinating, appalling and comical about "Birther" conspiracy theories is that it doesn't matter how many times Obama himself shows his birth certificate. They all derive from the notion that President Obama is not being honest with us. That he is lying.
A recent post by the right-leaning Breitbart.com might even explain the origin of the Obama birthplace rumors. In 1991 Obama's former literary agency misidentified his place of birth in a promotional booklet as being "born in Kenya and raised in Indonesia and Hawaii."
Birthers, however will not be satisfied. Confronting their contrary belief system with hard evidence and data only leads to more cover-up and further conspiracy explanations. A new documentary film goes farther down the delusional rabbit hole. Dreams of My Real Father is narrated by an Obama impersonator whose many claims are that Obama's father was not a Kenyan goat-herder, but an American communist. The film suggests that Obama had a nose job before his 2004 Senate run and that his mother posed naked for a photo shoot when she was five weeks pregnant with him. Classy.
The real concern I have is that all this nonsense about birth certificates only distracts us from more pressing issues. Web sites like the Drudge Report would prefer to lead with conspiracy rather than the upcoming recall election of Governor Scott Walker for scrubbing collective bargaining rights from the workers in Wisconsin.
Maybe if we stopped all the sideshow antics we could have a debate about why the Tea Party and Occupy movements are similar and important. Maybe a few more blogs and more newspaper space could be dedicated to our fallen heroes in uniform. Maybe there could be a real discussion about the reform of marijuana laws, the overpopulation of prisons, the price of gasoline.
I can't even discuss health care with my mother without her speculating that Obama might be a Muslim. How do you have a conversation with someone when they drop that on you? It really makes me wonder what nasty right-wing Web sites she's been perusing. Is there a parental control block for your own parents?!
Some conspiracy theories, such as the Shakespeare Authorship question have had the good fortune of being clouded in history. The famous scribe had been dead almost 200 years before the authorship question had even been raised. Birthers don't have that excuse. They have the unfortunate circumstance of being deluded in present time.
A comparison between Shakespeare and Obama conspiracists might be apt. The anti-Stratfordians still struggle with the notion that the lowly, uneducated son of a glove maker could rise to such status of genius and so they seek to create wealthy, royally educated alternate candidates such as Edward de Vere, 17th Earl of Oxford to fit more comfortably into their world view. It's elitism at its worst.
And with Obama it's really not so much about his birth certificate as it is about answering a troubling question that doesn't fit quite so well into a segment of the population's world view. How is it that a black man could attain the status of President of the United States? Yes, elitism again and . . . that other word.
I told my co-worker that she was like one of our fellow bartenders we work with who doesn't believe that man has ever walked on the moon. Her mouth fell open like it was the dumbest thing she had ever heard.
"You're kidding me. That's crazy. I know people who work at NASA." She said.
"Maybe they're lying to you," I said conspiratorially. "Maybe that's just a story."
She brushed off my sarcasm with a roll of her eyes and then I watched her and the bartender begin an uncomfortable discussion about astronauts and the moon. They were honestly debating if man had actually stepped on the moon in 1969. I felt like slapping myself in the face.
Perhaps we should strive to be more like Odysseus and tie ourselves to the mast of honest debate rather than participate in the siren songs of conspiracy and lunacy.
Maybe it's time to stop the sideshow and get back to issues that matter like jobs, like the economy.
On second thought, there's an election coming up. Fat chance.

Award-Winning Reporter David Sirota to Lead National Investigative Desk on Inequality for Capital & Main
The New York Times has credited Sirota's Wall Street reporting for showing "that secrecy can hide high fees, low returns, excess risk and the identity of politically connected dealmakers."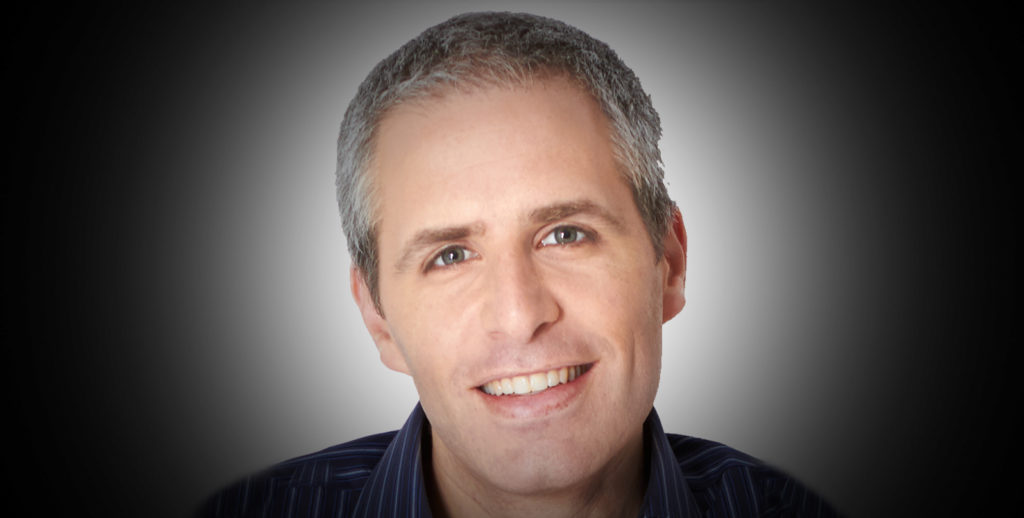 LOS ANGELES — Capital & Main announced today that award-winning reporter David Sirota will lead a new national investigative desk for the California-based publication. His coverage will focus on the country's historically high level of economic inequality, and the role of Wall Street, the private sector and government policy in perpetuating income disparity.
"I am thrilled to join one of the most promising young investigative publications in the country," said Sirota. "There has never been a greater need for aggressive nonpartisan reporting that scrutinizes how corporations, lawmakers and the super-rich wield political and economic power. Capital & Main has established a reputation as an intrepid source of hard-hitting investigative reporting. I am excited to expand their capacity to shine a spotlight on how and why America now has the highest level of economic inequality in the country's modern history."
Sirota will join Capital & Main as a full-time reporter this summer, and prior to that will consult with the publication on editorial content and partnerships. The new position was made possible in part by a grant from the Jonathan Logan Family Foundation in Oakland, CA.
Capital & Main is a non-profit publication founded in 2013 and its reporting has been co-published by (among others) The Atlantic, Time, The Guardian, Reuters, The Daily Beast, Slate, Grist, Fast Company, The Huffington Post and Newsweek. Capital & Main's reporting has won recognition from the Society of American Business Editors & Writers, the Southern California Journalism Awards and the Best of the West contest. Its reporters have been featured on (among others) PRI's The World, WNYC's The Takeaway, as well as on programs on KQED and KCRW.
Sirota has reported extensively on the relationship between money and politics, and has gained a reputation as a journalist willing to scrutinize public officials of both parties. During his career, he has become one of American journalism's most authoritative experts on complex financial systems including taxes, hedge funds, private equity and public pensions. He is a two-time winner of the Best in Business award from SABEW – most recently for his coverage of the 2017 Republican tax bill and its controversial "Corker kickback" provision. Before that, he won recognition from the Columbia Journalism Review for his reporting on how conflicts of interest shaped how Democratic Gov. Dan Malloy's administration oversaw a proposed health-care merger. Sirota has also won Ithaca College's Izzy Award and has been a finalist for UCLA's Gerald R. Loeb Award and Syracuse University's Mirror Award.
The New York Times has credited Sirota's Wall Street reporting for showing "that secrecy can hide high fees, low returns, excess risk and the identity of politically connected dealmakers." In one of its awards, SABEW said Sirota has produced "original, tenacious reporting that displayed a mastery of scouring documents, analyzing data and holding public officials accountable." The legendary late columnist Molly Ivins said, "Sirota is a new-generation populist who instinctively understands that the only real questions are 'Who's getting screwed?' and 'Who's doing the screwing?'"
"David Sirota is one of the finest investigative reporters in the country, and he promises to take Capital & Main's reporting on inequality and related issues to a whole different level," said Capital & Main board member Rick Wartzman, a former Wall Street Journal reporter, Los Angeles Times business editor and the author of four books, including The End of Loyalty: The Rise and Fall of Good Jobs in America. "David's fearless approach to holding the powerful to account is precisely what we need at this moment in time."
From 2014 to 2018 Sirota led International Business Times' investigative reporting team, where he broke major stories on how President Trump's top adviser evades ethics laws as he shapes policies that could enrich his firm; CFPB chief Mick Mulvaney's ties to the financial industry — and how he pressured regulators to back off predatory lending rules at the same time he was raking in cash from payday lenders; how Equifax lobbied against consumer protection rules just before its huge data breach; and how chemical companies that spewed toxins after Hurricane Harvey had worked to reduce safety regulations in the lead-up to the disaster.
In 2014, Sirota's investigative series for PandoDaily about public broadcasting compelled a PBS flagship station to return a $3.5 million contribution from a hedge fund billionaire. That same year, Sirota's investigative reporting about pensions for PandoDaily and then for International Business Times led the New Jersey state government to open a formal pay-to-play investigation and to divest state holdings in a venture capital firm. Sirota's reporting for International Business Times also led San Francisco officials to delay a proposed $3 billion investment in hedge funds.
"We have been longtime admirers of David's work, and couldn't imagine a better fit for our reporting on inequality," said Capital & Main publisher Danny Feingold. "David will give us the capacity to break important national stories on one of the country's great existential threats."
Sirota is also the author of two New York Times best-selling books, Hostile Takeover and The Uprising, as well as Back to Our Future, which became the basis for the National Geographic Channel's miniseries "The '80s: The Decade that Made Us." He appears frequently on MSNBC and CNN, and is the host of a podcast on economic, political and social issues.