Betomania & Other Tales: 2018 in Review
Capital & Main looks back at the year through 10 stories.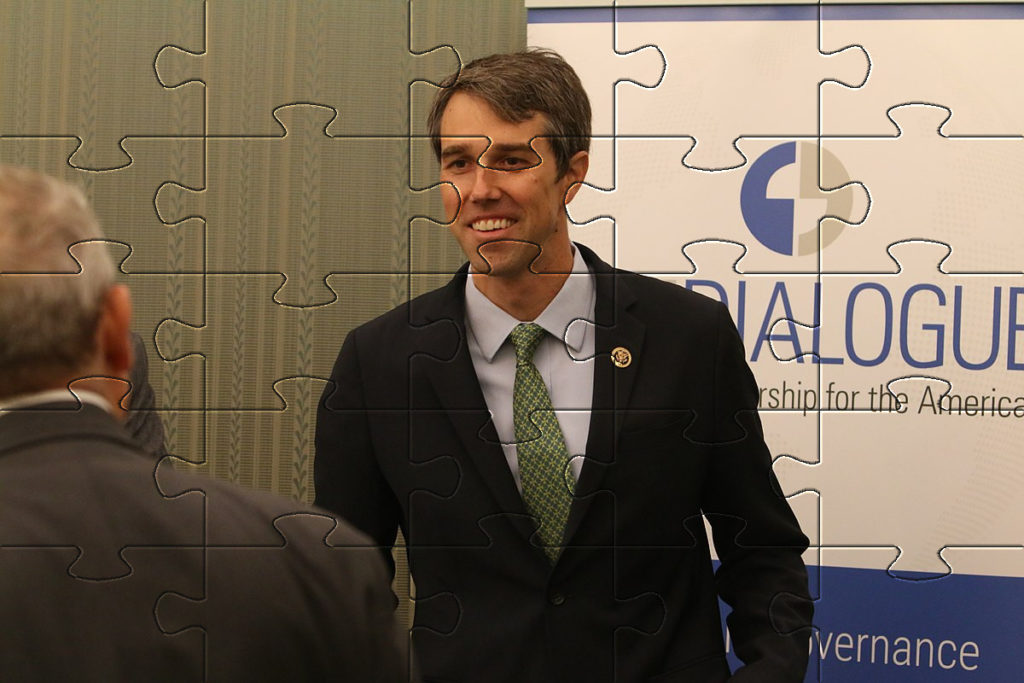 David Sirota: How a rising Democratic star undermined his own party's efforts to halt the GOP agenda.
---
Jessica Goodheart, Bill Raden, Judith Lewis Mernit and Gabriel Thompson: California's economy is now the fifth-largest in the world, but  merely finding an affordable place to live has become an existential challenge for many.
 
---
Eric Pape: At 62, Bill Ware works as many as 14 hours a day just to make ends meet. Saving for retirement simply isn't an option.
---
Dan Ross: PFAS compounds have been linked in humans to cancers and hormonal disruption, as well as developmental, reproductive and immune system problems.
---
Carol Mithers: Evoking a previously unenforced "no pet" clause is a good way for property owners to push out low-rent tenants in a gentrifying area. Frequently such evictions aren't legal, but tenants can't insist on rights if they don't know they have them. And that's where attorney Dianne Prado comes in.
---
David Sirota and Chase Woodruff: Fallout from Colorado's Amendment 74 could land on all states' efforts to curb pollution and climate change.
---
David Sirota and Andrew Perez: One of the largest donors to the Prop. 10 opposition is the private equity giant Blackstone. The move has been described as the equivalent of mutual fund executives taking money out of customers' accounts to make political contributions.
---
Robin Urevich: Immigrants who use Medi-Cal, food stamps, housing assistance or Medicare prescription drug subsidies could be barred from obtaining green cards or visa extensions under a proposed rule from the Trump administration.
---
Bill Raden: Behind six of the main lies Kavanaugh was accused of telling under oath, plus the insights of congressional committee veterans and a former federal prosecutor who have examined Kavanaugh's September 27 testimony.
---
Jessica Goodheart: Elon Musk's labor intransigence could upend a decades-old social contract between employers and workers.
---
Copyright Capital & Main
Reviewed: A DIY Guide for "The Magicial Resistance"
A new book offers practical tips on how to organize — and cast spells — for equality and the environment.
Religion and politics have gone hand in hand at least from the time of Hammurabi's Code. Though we are guaranteed separation of church and state in the United States, many a prayer has been uttered for political gain. Any and all religions make no bones about their desire to influence social events and governmental organizations using their own methods and views of the Divine, whether it's the Catholic Workers marching for the rights of the poor, Baptist churches rallying for the right of the unborn — or witches casting spells to protect the environment.
---
At a time when many people feel helpless, ceremonial magic places power firmly in the hands of people who want to see positive change for the future.
---
While mainstream faithful said their prayers, conservative chaos magicians invoked Pepe the Frog to aid the 2016 elections. Since then, sorcerers of all stripes and more than few faithful in the Abrahamic faiths have been very publicly throwing down to counteract what they perceive as harmful acts by the current administration.
David Salisbury's Witchcraft Activism is a smart, direct guide to incorporating activism into your witchcraft practice, or experimenting in your activism by adding a little extra whammy. An experienced, long-time activist and well-respected pagan practitioner, Salisbury lays out a guide for activism that incorporates strategy, defense, offense, victory and loss with spiritual tools and magical methods drawn from Western European folk magic traditions.
He begins with setting intention and leads us to getting off the couch and carrying out an action, be it letter writing, participating in marches, attending city council meetings or lobbying — each with certain magical additions to aid in success. Salisbury also gives results based on his actions incorporating magic and suggests a variety of means for different scenarios. Concentration, visualization and focus are stressed as tools, with the addition of sigils, herbs and incantations.
Spiritual actions range from the simple to the complex. Whether meditating before a meeting, doing a divination for suggested actions, writing out a petition and placing it under a candle or using advanced magical practices like egregores, the acts suggested by Salisbury increase dedication to our causes and shift perspective, creating space for new ideas, for relief from burnout and for refocusing on goals.
Over 1.5 million in the United States identify as Pagan or Wiccan in a 2014 Pew Research Center poll—and that's not counting those witches, sorcerers and others who do not identify in those categories. The numbers of magical practitioners have risen steadily over the decades, perhaps because organized religions may not offer a sense of personal connection, of gnosis, or may have goals that are in opposition to participants'. At a time when many people feel helpless, witchcraft, ceremonial magic and folk/indigenous faiths place power firmly in the hands of people who want to see positive change for the future.
Don't believe in magic? Give Salisbury's methods a try and see what happens. You may be surprised, success is your proof. Just stay away from the Goetia!
---
Copyright Capital & Main