Tipping Points: Are Charter Schools Oversaturating Their Markets?
Studies have found charter school glut and hyper-competition in many neighborhoods.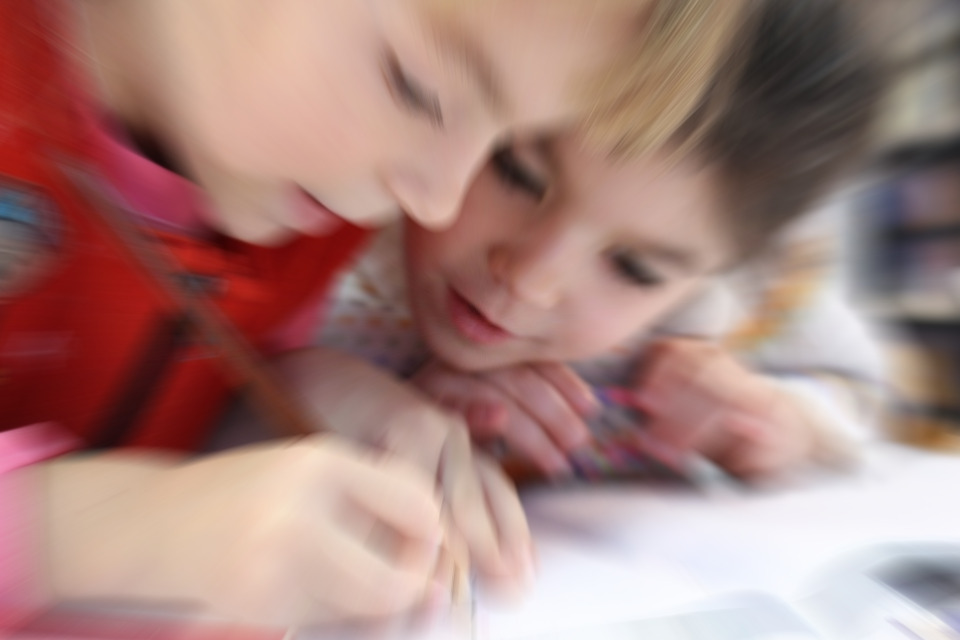 ---
Evidence suggests that beyond challenging traditional schools, charters are also a growing threat
to other charter schools.
---
Charter school supporters maintain that the schools provide an important choice for parents in poorer neighborhoods with lower-performing schools. But the context of the recent Los Angeles teachers strike was their union's claims that charter schools represent an existential threat to the school district by siphoning students from traditional public schools and the per-pupil funding that comes with them. Independent charter schools, unlike affiliated charters, which are essentially district-run schools, are run by non-profit organizations and do not report to the school district, even though they use district money to operate.
But evidence suggests that beyond presenting a serious challenge to traditional schools, charters are also a growing threat to each other.
---
"My concern is about charter school bubbles forming."
---
Preston Green III, Professor of Educational Leadership and Law at the University of Connecticut, told Capital & Main that charter school growth, especially in California, is at a crossroads.
"There are people in the charter lobby that believe unfettered growth is a good thing," Green said. "And there are people in many urban communities that don't believe their needs are being met in a traditional system and they want better schooling. My concern is about charter school bubbles forming."
This perception is gaining ground among some local educators. A 2018 op-ed written by a Los Angeles charter school teacher claimed that unregulated growth of charters is not only cannibalizing traditional public schools but other charter schools as well. "Between more charter schools being authorized and the impact of gentrification, we are finding it more and more difficult to meet our enrollment capacity with each passing year as the student population in the community declines," Sylvia Cabrera wrote.
---
District data show widespread under-enrollment across LAUSD charters.
---
Total student enrollment across the Los Angeles Unified School District has been declining for years, due partly to the high cost of living, which is pushing out families from the city. The latest LAUSD Superintendent Budget showed an overall enrollment decline of approximately 100,000 K-12 students districtwide — at the same time enrollment in charter schools increased dramatically over the past 14 years.
According to the California Charter Schools Association (CCSA), 118,820 students are being served at 249 charter schools throughout LAUSD. The CCSA also reports that there are more than 16,000 students on a wait list for charters authorized by LAUSD, and nearly 20,000 on wait lists for all charters in greater Los Angeles. The waitlist estimates are based on reported counts given by charter leaders; CCSA says that its estimates take into account duplicate students applying to multiple schools.
Unless there are a few standout charters that every student is applying to, those wait list figures are hard to square with district data that show widespread under-enrollment across LAUSD charters.
---
Kreative Webworks' offers charter schools digital marketing, social media and pay-per click web searches — all specifically tailored to a school's ideal parent.
---
A November 2018 LAUSD interoffice memorandum on charter school enrollment showed that more than 80 percent of the 224 district-authorized independent charter schools were under-enrolled:
The aggregate enrollment projections from the schools anticipated that 128,374 total students would be enrolled. The official Norm Enrollment figures show that the actual number of students for 2017-2018 was 112,492 students (or 15,882 fewer students than the schools projected).
Approximately 34 of the 224 schools either met or exceeded their enrollment targets, while the remaining 190 did not. This trend appears consistent with both small and large charter operators.
*   *   *
With more charters chasing fewer students, marketing and outreach have become increasingly crucial to enrollment.
Chuck Bankoff, who runs Kreative Webworks, a California-based marketing and strategy firm devoted to school promotion and branding, said that charter schools are seeking his services because of the growing difficulty in getting new students.
---
Traditional public schools don't have marketing budgets, putting them at a disadvantage vis-à-vis charters.
---
"There are more charter schools and much more competition among them now," Bankoff told Capital & Main. Kreative Webworks' offerings, which include digital marketing, social media, and organic (such as Google) and pay-per click web searches, have to be specifically tailored to a school's ideal parent.
"Sometimes people who contact us are in the process of setting up a charter but they have no clue how to populate it with kids," Bankoff added. "They assume the kids will come."
Depending on what the strategy is, Bankoff's fees range from $1,500 – $2,500 per month per school, plus advertising budgets, if needed.
Where the funds come from to pay those fees isn't entirely clear. A spokesperson for LAUSD said that it's impossible to know how much money charter schools in the district spend on marketing, because there is no line item for that expense.
In an email, Brittany Chord Parmley, spokesperson for CCSA, said, "Each charter school's marketing budget and capacity varies and we do not have figures, guidelines, or recommendations on what this should look like from school to school."
What is clear is that traditional public schools don't have marketing budgets, which puts them at a disadvantage vis-à-vis charters.
Arlene Irlando, chief of staff for LAUSD school board member Scott Schmerelson, said the district's schools "don't take out ads in newspapers or use any money for advertising. That means we also don't have resources to tout our schools' successes."
*   *   *
With 224 independent and 53 affiliated charter schools, L.A. Unified leads the nation in charters, and nearly one in four district students attends a charter. But their proliferation is not limited to Los Angeles.
Over the past quarter century, California has opened nearly 1,300 charter schools serving 620,000 students, or 10 percent of the state's total student body, according to a 2018 report on the financial impacts of the growth of charters in three school districts. Looking at Oakland, where 30 percent of students are enrolled in charter schools, the report, prepared by In the Public Interest, determined that unchecked growth was damaging educational opportunities for students in nearby public schools.
"When the district can't stop anyone from opening [a charter school] it loses control over having any rational plan for the number of schools or the kind there should be," the report's author, Gordon Lafer, recently told Capital & Main.
Charter school advocates like Charla Harris, founder of a new school in South L.A., say that they're filling a need, especially in poorer neighborhoods where parents feel traditional schools have let students down. Preston Green said he doesn't disagree with that claim, but believes that unchecked charter school growth spells trouble for the schools.
"The focus," said Green, "has been on increasing the number of charter schools without thinking about whether the money was there for those schools, without thinking about whether the business plans were good, without thinking about whether they were going to be serving the students."
California isn't alone in facing the charter bubbles that concern Green. A 2019 study of charter school expansion in Chicago showed a glut of new schools being located in communities next to public schools that have closed. The study found that "69 percent of new charter schools were opened in areas with significantly declining under-18 population and approximately 80 percent of charter schools were opened within walking distance of closed school locations."
On January 29 Los Angeles' school board, shortly after unanimously approving a new contract with United Teachers Los Angeles (UTLA), met another demand of the union by calling for a temporary local moratorium on new charter schools until a study can assess the impact of the 1992 California charter law that has allowed the green-lighting of new charter schools. (Only Sacramento lawmakers can change that law, although Gov. Gavin Newsom and state schools superintendent Tony Thurmond have both endorsed a temporary, statewide charter school moratorium.)
On that day a raucous crowd of about a thousand charter school advocates demonstrated outside LAUSD headquarters before the vote, showing that the us-versus-them chasm between supporters of charters and of traditional schools isn't likely to be bridged soon.
---
Copyright Capital & Main