Anti-Rent Control Law Faces Repeal
California's housing predicament has been at critical mass for a long time – on any given night there are 47,000 homeless people living on L.A. County streets.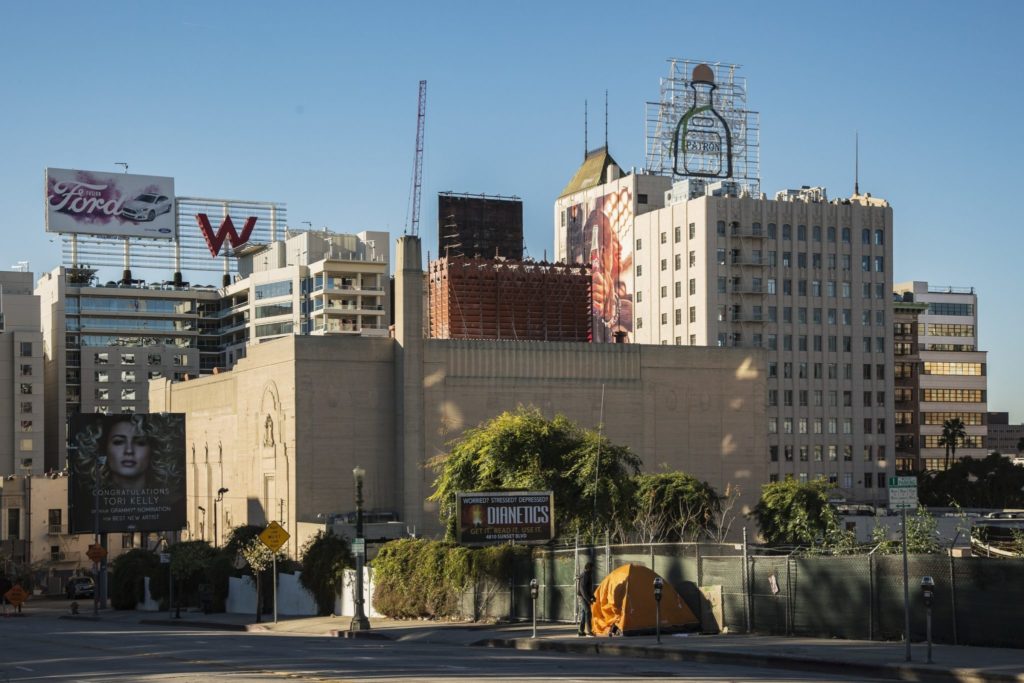 Assembly members Mike Gipson (left) and David Chiu. (Photo: Lovell Estell III)
Last Friday a spirited crowd of 200-plus Angelenos gathered in the first-floor auditorium of downtown Los Angeles' Ronald Reagan State Building for an informational hearing sponsored by the California State Assembly Committee on Housing and Community Development. California's housing predicament has been at critical mass for a long time – on any given night there are 47,000 homeless people living on L.A. County streets, a figure that includes a sizable number of families and many veterans.
Most of those present voiced concerns and opinions about Assembly Bill 1506. Introduced in February by Assemblymember David Chiu (D-San Francisco) and lawmaker colleagues Richard Bloom (D-Santa Monica) and Rob Bonta (D-Oakland), AB 1506 would repeal the Costa-Hawkins Rental Housing Act. Passed in 1995, the law, among other things, exempts housing constructed after 1995 from local rent controls and allows property owners in rent-controlled communities to establish initial rates whenever there is a tenant change, a practice known as vacancy decontrol.
Formally titled, "California's Housing Affordability Crisis: Challenges and Solutions in the Los Angeles Region," the event brought together an ethnically mixed group of landlords, tenants, tenant activists and advocacy organizations, and was chaired by Chiu, who was joined onstage by fellow Assembly members Miguel Santiago (D-Los Angeles) and Mike Gipson (D-Carson).
Chiu's prefatory remarks were followed by informative discussions by guest speakers from Abode Communities, the Legal Aid Foundation of Los Angeles, the Los Angeles County Federation of Labor and the United Way of Greater Los Angeles. Each speaker offered salient perspectives on the enormity of the affordable housing problem in Los Angeles and the complex path towards solutions, augmented by a slide show of sobering statistics and data. "The housing situation in this city is beyond terrible," said attendee Gisele Mata, housing organizer for ACCE (Alliance of Californians for Community Empowerment), whose members, dressed in bright yellow shirts, were both highly visible and  vocal.
Los Angeles remains one of the most expensive rental markets in the country, with the average monthly rent for a one-bedroom apartment hovering around $2,000, according to the apartment website Zumper, which also identifies Santa Monica as having the most expensive rents in the country. Evictions under the Ellis Act, a state law that allows landlords to evict tenants in order to allow the landlords to "go out of business," continue to accelerate in Los Angeles County. This type of eviction nearly always means converting properties to more lucrative condos, thereby avoiding rent control laws – and further reducing the stock of affordable housing.
Los Angeles is not alone. Per a recent report by the National Low Income Housing Coalition, low-income renters face a shortage of affordable housing in every state and major metropolitan area in the country, a shortfall of nearly four million units.
All of this is only going to get worse, as Chiu grimly stated in his opening remarks, "under Trump's newly released 'America First' budget."
Four other speakers made presentations during the hearing. Most of the dry and wonky material detailed the enormous complexities of solving the housing problem; however, Dave Rand, an attorney from Armbruster Goldsmith & Delvac LLP, got a roar of approval from the crowd when he flatly stated that many problems with constructing affordable housing stem from the California Environmental Quality Act,  which mandates that state and local agencies identify whatever major environmental impacts may be posed by a construction project, along with proposals to prevent or soften the effects of those projects.
A public comments segment unleashed a burst of commentary and confrontation. Nearly all opinions expressed focused on the pros or cons of AB 1506, and the potential impacts it could have on tenants and landlords. Some of the latter argued that repealing the law would make maintaining their properties difficult and prevent them from obtaining fair value.
Michael Millman, an attorney who represents property owners, told Capital & Main that repealing Costa-Hawkins "would be an absolute train wreck. All new construction would go to Nevada, Arizona, New Mexico and, of course, Texas."
The gathering's tenants and housing activists, on the other hand, consistently touted the repeal's economic benefits for renters.
"Right now, market-rate rents can be increased to any amount that the landlord sees fit," said one activist. "Costa-Hawkins is preventing rent control from expanding, so repealing it is the only way to get rents under control."
Given the level of rancor and interest on display Friday, it is unlikely this hearing will be the last public forum for the bill.
---
Homepage photo by Ted Soqui.