A Solomon's Choice (Updated)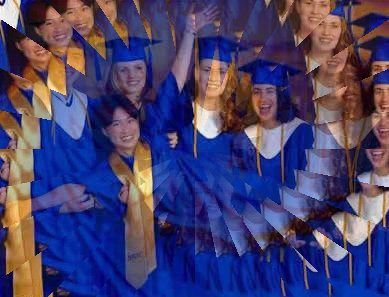 (Update, June 17: A United Teachers L.A. bulletin has announced the 58-42 percent membership approval of the agreement discussed below.)
My neighbor Rena found her life's work at the age of 50. Today, 10 years later, she could lose that work and her profession teaching English as a second language.Thousands of teachers in L.A. this week are voting on a proposed agreement to reduce their own pay in order to save adult and early childhood education programs, teacher-librarians, counselors and nurses, and to reduce class sizes.  It's a deal that would make most of us blanch – threaten our own family's economic health for the common good? No thanks.
In fact, by refusing to raise property and other taxes in California, we've essentially left it to the teachers to volunteer for the sacrifices the rest of us are not willing to make for the welfare of our state's public school children.
Regardless of this week's vote, the Koreatown site where Rena teaches, which opened 20 years ago to provide a bridge to American culture for the growing Korean population after the L.A. riots, will be closing to save the district the cost of rent on the building. The site offers English and citizenship classes for about 1,500 people a year– new immigrants from Korea, but also those from El Salvador, Bangladesh, Mongolia, Ethiopia, Guatemala and Mexico. Rena says her students who are "so patriotic and love this country so much" have been asking, "Teacher, where do we go?" to continue their learning. She doesn't know what to tell them.
Rena immediately fell in love with teaching her ESL students. She felt a kinship with them remembering the experiences of her Italian immigrant grandparents in becoming a part of American life. She respects her students for taking the time out of their lives to learn. She's one of the first Americans that many of them have met and she knows that her behavior models for them what an American is like.
"Adult ESL and citizenship classes are nothing but positive" Rena says. "They educate hardworking, decent folk who want to better their lives." What could be wrong with that?
At the end of this month Rena and other adult education teachers could be losing their jobs and their health insurance–adding to the nation's misery and depriving our new immigrant residents of a path to become productive Americans.