Defining Moment: Will California End Its Money Bail System?
"The current cash bail system is the modern equivalent of a debtor's prison," says California State Senator Bob Hertzberg. "It criminalizes poverty, pure and simple." BY JIM CROGAN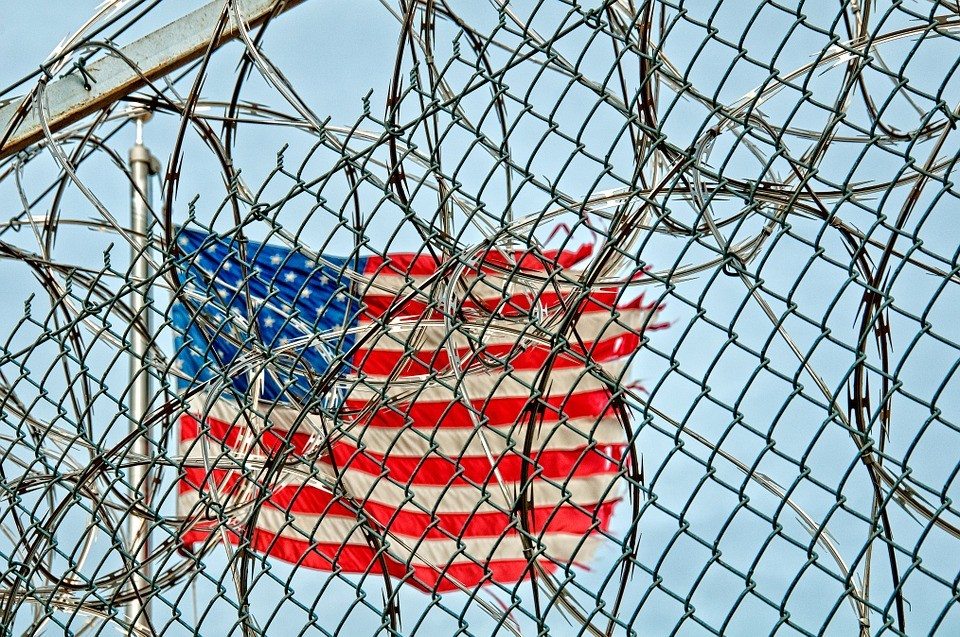 A nationwide movement that began 53 years ago to reform the pretrial incarceration and money bail process has finally reached the legislative committees and political bargaining tables in Washington and Sacramento. Reform advocates – including legislators, prosecutors, attorneys, judges and grassroots organizations – contend that the use of a money bail system for pretrial release is unfair to the poor and unsafe for the public.
In 1964, then-U.S. Attorney General Robert Kennedy told the Senate: "Every year in this country, thousands of persons are kept in jail for weeks and even months following arrest. They are not yet proven guilty. They may be no more likely to flee than you or I. But nonetheless, most of them must stay in jail because to be blunt, they cannot afford to pay for their freedom."
Kennedy's efforts helped pass the Criminal Justice Act of 1964 and the Bail Reform Act of 1966, which created a presumption of release before trial for most federal defendants, and mostly did away with the money bail system in federal proceedings. But not for local and state jurisdictions, which account for most of the country's jail population and in which the money-bail system still controls the release of defendants, dangerous or not. Only two countries, the U.S. and the Philippines, currently use the money bail system, according to California legislators.
Four months ago California State Senator Bob Hertzberg (D-Van Nuys) and Assemblyman Rob Bonta (D-Oakland) introduced the California Money Bail Reform Act of 2017 — identical pieces of legislation (Senate Bill 10 and Assembly Bill 42) that would phase out excessive money bail systems statewide for most misdemeanors and some nonviolent felonies. And this past March, Los Angeles-area Congressman Ted Lieu introduced the No Money Bail Act of 2017 in Washington.
Median bail in California is $50,000. If an arrestee uses a bail bond agent, he or she has to pay the agent a nonrefundable 10 percent for release – in the case of the median bond, that's $5,000. Even bail for many misdemeanors can run over $1,000 – still beyond the reach of many indigent defendants. This results in poor defendants spending weeks or months in jail awaiting trial, causing the loss of jobs, homes, cars and in many cases, the family's primary breadwinner.
According to a report issued by the Public Policy Institute of California (PPIC), more than 62 percent of county jail inmates are awaiting trials or sentencing, translating into about 46,000 Californians on a daily basis, say Hertzberg and Bonta. Most remain in jail because they can't afford bail.
"The current cash bail system is the modern equivalent of a debtor's prison — it criminalizes poverty, pure and simple," Hertzberg told a December news conference when he and Bonta introduced their legislation.
"In many cases," added Bonta, "if you have enough money to pay your bail, you can get out of jail regardless of whether you are a danger to the public or a flight risk. But if you're poor and not a flight risk or a danger to the public, you are forced to stay in jail, even when the charge is a misdemeanor. That's not justice."
Ato Walker of San Jose shared his own story at that same press conference.
"I was falsely accused of something and went to jail for five days," Walker told reporters.
"My bail was $165,000 initially and through the arraignment my bail got to be down to $85,000," he said. "And that's after I had hundreds of letters of support from people in my community saying I was a decent human being…but still inside the courtroom the district attorney said it seems like he's a threat to society and the judge went with that."
Walker was released, he said, when his mother, a retired U.S. Postal Service worker, came up with the 10 percent he needed to pay a bail agent.
A choked-up Walker, who was there with his young son, said he recognized he would have had to stay in jail. "If my mother had not stepped up and taken money out of her retirement account … [she did] that so I could be there to support my family."
When Walker eventually went to his pretrial proceeding, he said, the charges against him were dropped. But his mother lost the money she had to give a bail agent to get him out of lockup.
Walker said he appreciated the support that he got from his family and the community, but that he knew that many poor detainees don't have that support and he wanted to publicly thank the politicians who are trying to change the current bail system.
Bonta and Hertzberg are heading a coalition of support that includes Lt. Governor Gavin Newsom, the American Civil Liberties Union, Californians for Safety and Justice, the Ella Baker Center for Human Rights, the Essie Justice Group, Western Center on Law and Poverty, Service Employees Union International, California, and others.
Instead of relying exclusively on a money bail system that forces people to pay nonrefundable deposits to private companies, Bonta and Hertzberg are seeking a system that follows the lead of the federal government, the District of Columbia's local courts and a number of other states that have already reformed their systems.
Those systems rely mainly on pretrial services and assessment examinations to cut down on the pretrial jail population, thereby saving tax money, increasing rates of court appearances by detainees who have been bailed out and protecting the public by refusing bail to inmates deemed a danger to society or a flight risk, no matter how much money they have.
Assemblyman Richard Bloom (D-Santa Monica) a coauthor of AB 42, said at the December news conference that research has shown that "prisoners held two or three days are 22 percent more likely to fail to come to court."
The proposed legislation, as currently written, will require counties to set up a "pretrial services agency that would be responsible for gathering information about newly arrested persons, conducting pretrial risk assessments, preparing individually tailored recommendations to the court and providing pretrial services and supervision to persons on pretrial release." It also:
Provides for the use of "unsecured appearance bonds," by which defendants agree to pay a specific amount if he or she fails to appear in court.
Gives reminders to defendants about upcoming court dates, and helps with transportation, if needed. Money bail options are included in these bills, provided the bail is the "least restrictive necessary to assure the appearance" in court, and the court must conduct an inquiry to determine the defendant's ability to pay the bail.
Enables prosecutors to file a motion for pretrial detention and precludes people from being eligible for pretrial release if they are charged with a capital crime, a felony involving violence or sexual assault, or if the person's release would likely result in harm to others, or if the person had threatened harm to others.
Hertzberg's bill passed through the Senate Public Safety Committee by a 5 to 1 vote in early April and is headed to the Senate Appropriations Committee. Bonta's version of the bill receives a hearing Tuesday in the State Assembly's Committee on Public Safety.
The cost to house California inmates averages about $114 per day, according to the PPIC. In Los Angeles the average cost for Fiscal Year 2015-2016 was slightly more than $178 per day, according to the Los Angeles County Sheriff's Department, which reports that about $797 million – or 24 percent of the department's total budget – goes to operate the county's jail system.
There's been no study done in L.A. County regarding how many inmates remain in its jail system because they are too poor to post a money bail, said sheriff's spokeswoman Nicole Nishida.
Based on the experience of other locales, Bonta said, he's learned that most nonviolent offenders will show up for their court appearances and not commit additional crimes after they've been released from jail without posting a money bond. "I also learned that over 50 percent of the jail cells were being taken up by people who couldn't pay bail," Bonta said, noting that the current money bail system is "clearly discriminatory against the poor and people of color."
In addition to a mandatory pretrial risk assessment examination, Bonta told Capital & Main, he's also open to using ankle monitoring systems and even small bail amounts — for example, $100 — as a very last resort.
Beth Chapman, the wife and business partner of the reality TV bounty hunter, Duane "Dog' Chapman, has testified before a federal Court of Appeals panel that "People are not in jail because they're poor. They are trying to paint a picture that all poor people are languishing in jail, and it just isn't true." She has also appeared in Breitbart News interviews on the subject of bail reform, which the right-wing site has connected to plots allegedly hatched by billionaire George Soros and others.
Beth Chapman with husband, Duane "Dog" Chapman (L): "People are not in jail because they're poor."
Capital & Main's repeated phone calls for comment to the Professional Bail Agents of the United States, a trade group Beth Chapman heads, were not returned. The organization's website, though, warns in red letters that "The bail industry is under attack!" Capital & Main's calls to another bail-bonds trade organization, the California Bail Agents Association, were also not returned.
Jeff Clayton is the executive director of the Lakewood, Colorado-based American Bail Coalition, a 10-year-old trade association representing insurance underwriters of bail bonds across the country. In California, he said, all bail bonds must be underwritten by an insurance company.
Clayton told Capital & Main that nationwide, the bail bond industry is a multibillion dollar business and that lobbying efforts against the California and House versions of bail reform are in full swing. He insisted the vast majority of bonds issued help guarantee that defendants would show up for court.
Clayton acknowledged that there were problems related to the top 10 percent of bonds issued to defendants who could be dangerous or flight risks, and to the bottom 10 percent of indigent defendants.
He said that the industry would be open to working with legislatures to fix those problems, especially regarding misdemeanor defendants.
Clayton also said there were discussions underway with Hertzberg and Bonta's offices on their proposed bills and that he felt confident that a "viable compromise," which would maintain the money bail process in California, could be worked out.
Ted Lieu's previous No Money Bail Act died in the House last year. His 2017 version is short and straightforward. It would prohibit the payment of money as a condition of pretrial release in any federal case. (Federal judges can still order property bonds as a condition of release.) It would also amend the Omnibus Crime Control and Safe Streets Act of 1968 to make any state that did not reform its bail system within three years of passage and signing of this law, ineligible for funding under the Edward Byrne Memorial Justice Assistance Grant (JAG) program.
In Fiscal Year 2016 California received more than $28.9 million in JAG awards, with more than $10.7 million going to counties and cities, and more than $18.2 million going to the California Board of State and Community Corrections, according to Lieu's office.
"Some conservatives and libertarians have shown interest because reform will save tax money and the bill is flexible on how states can handle the reform process," Lieu said. "Kentucky is a very red state and yet they have instituted reform measures in their bail system."
The U.S. Justice Department, under former President Barack Obama and Attorney General Eric Holder, also weighed into the debate over bail reform, filing friend-of-the-court briefs in several cases in Georgia and Alabama in 2015 and 2016 — calling money bail systems that continue to jail defendants because they are poor unconstitutional. Civil rights division attorneys filed court papers stating categorically that "bail practices that incarcerate indigent individuals before trial solely because of their inability to pay for their release violate the Fourteenth Amendment." Justice Department attorneys also stated, "Fixed bail schedules that allow for the pretrial release of only those who can pay, without accounting for the ability to pay unlawfully discriminate based on indigence."
Washington, DC's local courts have the most experience using a pretrial release system that is based on inmate assessments rather than money bail. Cliff Keenan is the director of DC's Pretrial Services Agency, a federally funded, independent entity within the Court Services and Offender Supervision Agency charged with formulating release recommendations and providing supervision and services to defendants awaiting trial. His office handles some 22,000 cases a year, including 4,000 felonies and 17,000 misdemeanors.
Keenan told Capital & Main that the District stopped using any money as a condition of pretrial release in 1992, when a new Bail Reform Act mandated that defendants would receive a hearing with 24 hours of their detention to determine their release status. The act's reforms have also enabled judges to hold defendants without bail, Keenan said, "if they were determined to be a flight risk or a danger to the community or to witnesses in their case."
While there have been failures, Keenan pointed to his office's latest published figures showing that "91 percent of released defendants remained arrest-free while their cases were adjudicated; 98 percent of released defendants were not rearrested for a crime of violence while in the community pending trial; 90 percent of released defendants made all scheduled court appearances and 88 percent of released defendants remained on release at the conclusion of their pretrial status."
New Jersey, the most recent state to reform its former money bail release system, began its new system in January. Elie Honig, New Jersey's Director of the Division of Criminal Justice, told Capital & Main the bail reform process began in 2014 and first required a vote to change the state's constitution so that dangerous criminals charged with non-capital crimes could be held without bail after their arrest.
"The reforms have focused more of our attention on dangerous cases – and in those cases prosecutors are fighting hard for detention without bail," Honig said. The first report on the impact of the state's reforms is due by the end of June.
New Jersey's new system uses a computerized Public Safety Assessment (PSA), six-point tool to quickly issue a score for each defendant based on various risk factors, including the seriousness of the alleged crime, and the defendant's criminal and court history. The PSA tool, Honig said, was not the endpoint but a starting line for determining whether a defendant could be safely released. The state's pretrial services agency is then charged with providing a full assessment of a defendant's risk for release before a judge determines the final outcome.
The new law also mandates a speedy trial system for defendants, Honig continued, requiring that a detained defendant must be arraigned within 90 days of his or her arrest and the case brought to trial within 180 days.
Neither L.A. County District Attorney Jackie Lacey nor the U.S. Attorney's office in Los Angeles would comment on any of the pending bail reform legislation offered by Lieu, Hertzberg or Bonta. Los Angeles County Sheriff's spokeswoman Nicole Nishida told Capital & Main it was "too early [for the sheriff] to comment on this [California legislation] since the language is still being finalized by Senator Hertzberg and Assemblyman Bonta."
So far, law enforcement opposition includes the Association for Deputy District Attorneys, the Riverside Sheriffs' Association several uniformed-officer unions.
"I don't expect Lieu's legislation to go anywhere," said the American Bail Coalition's Jeff Clayton. "States make more money off [taxing] the bail bond industry than they would lose in JAG grants, so I don't think you can coerce them into making reforms." Besides, he said, "Cash bonds are tools that judges can use to insure that justice is done. You want to give judges more tools, not take them away."
Despite a Republican-controlled House and Senate, and the election of Donald Trump as president and a Justice Department now overseen by a hardline conservative, former Alabama U.S. Senator Jeff Sessions, Congressman Lieu remains optimistic about his bill's prospects.
Echoing Bonta and Hertzberg's assertions that a money bail system was patently discriminatory against the poor and people of color, Lieu noted that there are more than 450,000 people nationwide now sitting in jail — many if not most of whom are there just because they can't afford to post bail. "America's criminal justice system isn't just broken," Lieu said, "it violates our nation's core values." BY JIM CROGAN
Drug Users Fight for Acceptance in California's Deep North
The Humboldt Area Center for Harm Reduction is more than a syringe exchange. It's a place where people who use drugs also find community, treatment for their psychic and physical wounds, and advice to help them stay alive and disease-free while they continue to use drugs.
---
The battle over a harm reduction center in Eureka, California reflects battles being fought across America about how to treat, rehabilitate and care for people who use drugs.
---
Harm reduction for drug users, which includes everything from distributing clean needles to HIV testing to supervised injection sites, has shown to be one of the most effective strategies for slowing the spread of disease and lowering overdose rates. In some parts of California, however, the approach remains misunderstood and controversial. This week our three-part series, "Moving the Needle," looks at the obstacles faced by harm reduction organizations in rural Northern California. 
Yesterday Judith Lewis Mernit reported from Ukiah, where people who use drugs find acceptance and community without stigma or shame. Today Mernit describes how a model harm reduction center divides the city of Eureka — but also saves lives.
Wednesday: Safe injection facilities are at the front line of a health-care revolution for drug users — and of a potential showdown with the Trump administration.
---
Wednesday morning, 10 a.m., Eureka California.
Mikey, a man in his 30s with smooth tanned skin, light-blue eyes and brown curls tumbling out of his baseball cap, stands in a cramped and busy kitchen, 20 slices of bread laid out before him. "I'm making bologna sandwiches," he tells me when I ask. "As many as I can get out of two loaves of bread."
As the kitchen manager at the Humboldt Area Center for Harm Reduction, or HACHR, Mikey prepares meals every day for people who come by here for supplies — alcohol wipes with which to prepare an injection site, sterile water in which to dissolve powder, clean needles to prevent blood-borne disease. He asks that I not use his last name, or his face in a picture; he's too worried about reprisals from people who don't approve of what he does. When I ask him whether he'll let me quote him in this story, he consents only because he'll do whatever it takes to defend the place where he's found friends, work and acceptance. Like most of the people who visit this house, Mikey is dependent on drugs.
"Yeah, yeah, I'm a drug fiend," he admits. During the day he uses heroin to control his panic disorder. "The doctors won't give me 'benzos,'" a class of sedatives that includes Xanax, Klonopin and Valium. "They say they don't trust me with them." At night, he sometimes injects methamphetamine to stay awake on Eureka's streets, so he doesn't get robbed or beat up.
Mikey works swiftly, constructing his sandwiches and piling them into a cooler for an outreach trip to the nearby city of Arcata. Within the hour, he's ready to go.
"This is the best job I've had in the world," he says. "I don't want it to go away."
---
"I grocery shop like I'm Jackie Onassis. If anyone sees me wearing sunglasses indoors they'll say, 'See? We told you she uses drugs.'"
---
When I visited HACHR in June of this year, the fear that it might go away was perilously real. Three months earlier, Eureka's city council had passed an ordinance requiring agencies that distribute clean needles file quarterly reports and steer people into treatment — a practice HACHR volunteers consciously avoid. ("If you push people too hard, they don't come back," HACHR board member Rachel Waldman told the council.) Discussions had unfurled on Facebook and NextDoor, in which people threatened to come for HACHR staff with "torches and pitchforks."
Worried that the council would rescind the ordinance that allows HACHR to operate in the city, Brandie Wilson, HACHR's founder and executive director, had applied for authorization from the state of California, which would override local control. In public comments regarding the application submitted to the California Department of Public Health, one Eureka resident accused HACHR of actions "bordering on terrorist activity" and "helping children to shoot up." Another called the agency "a radical militia group."
The animosity peaked on June 5, when protesters associated with the anti-HACHR group Take Back Eureka faced off against HACHR supporters on the steps of Eureka's City Hall. Two weeks later, two city councilmembers, Heidi Messner and Kim Bergel, showed up at a HACHR board meeting, announcing that they felt compelled to address the community's concerns. From both sides' accounts, the meeting turned hostile, and in the aftermath, Wilson reported that someone had keyed her car, that stalkers were videotaping HACHR's activities through the windows and that more than one threat had been made on her life.
---
"Everyone's out there believing that only bad people do drugs. When in reality, everyone uses drugs. Everyone."
---
"I grocery shop like I'm Jackie Onassis," she told me. "I cover my head and wear big sunglasses." She realized the disguise could backfire: "If anyone recognizes me and sees me wearing sunglasses indoors they'll say, 'See? We told you she uses drugs.'"
Wilson and her staff reported the alleged keying incident and threats to the police, but Eureka's Chief of Police, Steve Watson, dismissed them as below the threshold of legal action. Comments posted on social media, he said, "fall under the protection of the First Amendment." He did not condone the threats, but neither was he unsympathetic. "As a law enforcement leader I'm unwilling to sacrifice the community's sense of safety on the altar of a syringe exchange program," he told me. "Parents should be able to take their children to our parks without living in fear of being stuck by a discarded needle."
As to whether HACHR would be held responsible for such an incident — and for the needles that people say clog public toilets and accumulate in Eureka's gutters — Watson demurs. Those needles could come from a lot of places, including Humboldt County's own syringe exchange program or any of the local pharmacies, which in accordance with a 2015 state law, are allowed to sell syringes on demand. "The issue is more whether having this kind of syringe exchange program is right for a community like Eureka," he says. Enlisting people like Mikey as volunteers, he says, makes it seem like drug use is okay. "But it's not," he insists. "Illegal drug use is never okay."
The battle over HACHR is roughly the same as the battles being fought all over the country about how to treat, rehabilitate and care for people who use drugs. The nationwide crisis believed to have begun with loosely regulated access to prescription opioids has now become a nationwide crisis of injection drug use — along with blood-borne diseases and deadly infections from paraphernalia shared and misused. In Charleston, West Virginia, a program that provided clean syringes in addition to counseling and medical services was shut down after the police chief imposed onerous restrictions, such as ID checks and a strict one-to-one exchange. (A wide body of decades-old research shows that a more permissive "needs-based" exchange saves more lives.) In Grand Traverse County, Michigan, where injection drug use fueled an epidemic of hepatitis C — a chronic form of the disease that spreads almost exclusively among people who share needles — county health officials sustain a clean needle program over the ongoing protests of the county sheriff.
---
People who use drugs also die from infections caused by unsterilized needles and dirty water, wounds that turn septic and can't be reversed.
---
The Orange County Needle Exchange Program in Santa Ana, California, lasted only from February, 2016 until December, 2017 before city officials pulled its permit on the grounds that not only was syringe distribution increasing the number of dirty needles found on the streets, but also facilitating drug use among Orange County's swelling ranks of the unsheltered. (Neither claim has empirical evidence to support it.)
Like the Charleston program in its heyday, HACHR is more than a syringe exchange. It's a place where people who use drugs also find community, treatment for their psychic and physical wounds, and advice to help them stay alive and disease-free while they continue to use drugs. Since 2017, when Wilson settled her crew into a 19-room Victorian house in downtown Eureka, it has functioned as an all-purpose gathering place for a few days a week, welcoming people who use drugs, be they opiates or stimulants or both. "We even have a nap room for people who are in chaos from lack of sleep," Wilson says.
Wilson also relies on people who use HACHR's services – "consumers," she calls them — to staff the facility. "Drug users are front and center here," Wilson tells me. "They make decisions, they help people connect with services. They're the reason we can even function." The people who mend the roof, who facilitate the art days, who offer workshops in medicinal teas — almost all of them use drugs once in a while, weekly or every day. Wilson demands only that they not use drugs on the premises and treat each other with respect.
This, more than anything, is what confuses HACHR's detractors. "HACHR is the only [county needle exchange program] that has [current drug] users as a part of their team, in charge of needle exchange," says Heidi Messner, who represents Eureka's Ward 2 on the city council. "The term 'best practices' is being thrown around [by HACHR staff] but it's a lie," she says. "'Best practices' is when [people] who were users and are now clean work with users. To take that term and use it in a completely different context frustrates people."
Messner also objects that Wilson isn't pushing her consumers into treatment. "If [treatment] was part of the model, it [would probably] look different to people," Messner says. "If the model is just, 'Let's corral people and keep them safe while moving toward their own destruction,' that's a challenge for people. Do we make sure they don't trip over anything, make sure they don't fall and get hurt on their way to jumping off a cliff?"
Wilson has little patience for that kind of talk. "That's why we're dying," she says. "Everyone's out there believing that only bad people do drugs, that if you use drugs you're not a part of society or you're not a part of the community. When in reality, everyone uses drugs. Everyone."
Humboldt County, where 135,000 people are spread out across 4,000 square miles, has in recent years become notorious for its large number of homeless people, and people who inject drugs. It is also known for its drug-related deaths, and not just from opioids: Of the 49 people in the county who died from a drug overdose in 2017, according to the Humboldt County Sheriff's Department, close to a third of them overdosed on stimulants, primarily methamphetamine. Some of those drug supplies may have been tainted with other substances, such as fentanyl, a cheap but potent opioid first developed for use in patients undergoing cardiac surgery. The quality of street drugs is difficult to control.
People who use drugs also die from infections caused by unsterilized needles and dirty water, wounds that turn septic and can't be reversed. They contract diseases from sharing pipes with raw and chapped lips. They often don't know they're infected, and consequently don't seek care. The Humboldt County Department of Public Health estimates that nearly one in every 18 residents in the county are currently living with hepatitis C. The rate of new infections in the county is currently three times the state average.
Wilson is 44, although she looks younger, in part because of the way she wears her dark blond hair: in a wavy bob with a shock of magenta painted into it. She argues with a passion that endears her to many but which others find off-putting — especially those who have a less generous opinion of people who use drugs. She founded HACHR in 2014, in response to what she saw as a crushing need for health services in Eureka's homeless encampments in Cooper Gulch Park and the Palco Marsh, which upwards of 200 people once occupied in tents or ramshackle shelters adjacent to Humboldt Bay. In 2015, her organization subsisted on a single $20,000 grant, from the Humboldt Patient Resource Center.
"We didn't have a vehicle," she says. "We'd go down there with a wagon — one of those fold-up ones you get at Costco — and give out wound-care kits, hygiene kits and referrals." In 2016, the same year the Eureka Police Department began evicting the marsh residents to transform the area into a city park, the city passed a resolution authorizing HACHR's syringe-exchange program. By then, HACHR had incorporated, secured nonprofit tax status and assembled a board of directors. Cobbling together grants and individual donations, Wilson raised enough to fund an operating budget of $100,000 without any taxpayer funds from the city.
The next year, Open Door Community Health Centers, a nonprofit that operates several rural Northern California clinics, offered as a headquarters the big Victorian house on Third Street, which had variously been a trap house, a vacant eyesore and a treatment clinic, for rent at $1 a month. Wilson insists on keeping every surface clean as a surgical table, often furiously wielding a bottle of bleach solution to wipe down counters herself. (When I complain the spray is making me cough, she tells me to open a window). Bright educational posters and memorials to fallen friends cover the walls.
The California Department of Public Health donates supplies, including syringes and naloxone, a drug that reverses the effects of opioids and can halt an overdose in progress. Other supplies, such as tourniquets and condoms, HACHR buys, and volunteers neatly sort into compartmentalized boxes.
Last year, HACHR volunteers and staff counted 2,674 encounters with drug users, slightly more than three times as many as they saw the year before, when they were still an itinerant service. Because there are no ID requirements or other tracking information that might deter a potential consumer, that number includes people who accessed services more than once. The syringe-exchange program began as a "needs-based" effort — if you came in the door, you could get as many clean needles as you asked for. Because there are many places in the hills above Eureka where there is almost no access to doctors, let alone clean needles, there were times when a single person would walk away with 300 needles. "This is a vast rural community that we serve," says Jessica Smith, HACHR's program coordinator. "Sometimes we hadn't seen someone for months. Sometimes someone would be collecting for their entire community."
After the city council passed the March ordinance, HACHR switched to a one-to-one trade, to the extent that it's feasible: The federal Occupational Health and Safety Act prohibits the opening of sealed sharps containers to count their contents, so HACHR staff has to count based on estimates of how many sharps fit in a given container. (Eco-Med, the company that processes discarded needles, later verifies the count by weight.) In 2017, 688,390 of the 735,823 needles HACHR distributed came back — a 93.5 percent return rate.
HACHR is something of a pay-it-forward enterprise for Wilson, who grew up in Terra Bella, a small rural California town in the Sierra Foothills, and early on developed her own problems with drug and alcohol abuse, cycling in and out of drug courts and 12-step programs punctuated by stints in jail. "The [drug court] system was set up to fail," she says. "Any small thing would put you back in jail."
After California voters passed Proposition 36 in 2000, redirecting drug offenders into treatment, Wilson struggled with rehabilitation programs that failed to address the mindset of the smart young rebel atheist she was. "Everything was about God," she says. "And I didn't believe in God." Then she met a woman she calls Nickie C., at a Narcotics Anonymous meeting. (The abbreviated last name is in accordance with N.A. traditions.) "Her husband, Bob, had been in prison for 16 years on a drug charge," she says. "He got out of prison, and got a Ph.D." The couple helped her understand that recovery wasn't about steps, but about guiding principles for how to live. "They taught me that there's a lot of space in between chaotic drug use and abstinence," she says.
Most of all, they encouraged her to go to back to school. She began in a certificate program for drug and alcohol counseling at Porterville College, but in her first job at a drug court-authorized counseling facility, one of her clients, a mother of three, was sent back to jail after a urine test came back positive for cannabis. "Being a drug court counselor sucks if you don't believe in the drug war, if you don't believe in incarceration," Wilson says. So with Nickie and Bob "cheerleading" for her, she enrolled in Humboldt State University — first as a psychology major, but quickly switched to sociology. She graduated with a master's in 2011. "Sociology is all about the 'isms' that drive the fight in me," she says. "It helped me understand that it wasn't just me being bad. It was a system that was corrupt and fucked. I was responding appropriately."
There is such a thing as a functioning drug user," says Christina Donnell, a jocular redhead who facilitates art days at the center on Tuesdays and Thursdays. Donnell was once an injection drug user herself, but hasn't used in months. "I just segued out," she says. As she started taking on more responsibility at HACHR, working as a volunteer, she started to crave more mental clarity, and her drug use tapered off. "I don't like to use the word 'clean,'" she says, "because that implies I'll never get high again, and that's not true. I might use drugs again from time to time. They just don't control my life."
Donnell's story is not uncommon. Jessica Smith watched her own mother segue out, after 16 years of using heroin. "She fell in love and got married to another drug user who was on the outs with his family," Smith says. When the two of them took a trip back east to mend the husband's relationships, they both stopped using drugs and never went back.
No treatment plan, 12-step program or incarceration could have accomplished that, Smith says. "You're not ready until you're ready."
Some people might never be ready, in which case intervention takes the form of support for integrating into society, of becoming that functioning drug user Donnell refers to. Community helps; so, in some cases, does a dog. Smith has been trying to help Mikey get Rebel classified as a service dog so he can take him on the bus with him; Rebel "alerts" on Mikey when he has a seizure. "You have a right under the ADA to keep him with you," she instructs. "You just have to tell people what he does."
Mikey went to city hall to get Rebel a license, but he wasn't yet neutered, so they turned him down. He comes back visibly defeated. "I was so excited to make him official," he says. "That was such a letdown."
But he's still proud that he comported himself with dignity in the face of resistance. "There was another time in his life when I would have started yelling at people," he says. "But now I'm representing this place. I don't want to give it a bad name. So I was calm."
"Mikey wants to go to culinary school," Smith says. "We're trying to help him with that."
Early one Thursday afternoon, seven people crowded into HACHR's small, barely furnished kitchen. The room still smelled of fried onions and tomato sauce from the spaghetti lunch Mikey made earlier in the day. Jessica Smith had laid out a blanket of paper large enough to nearly cover the table. On it were the names and office phone numbers of city council members and other elected officials who were publicly contemplating whether to rescind the 2016 ordinance authorizing HACHR's existence.
"If you call Natalie, remember to just thank her," Wilson shouted out to the room, referring to City Councilmember Natalie Arroyo, who stood up for HACHR when no one else did. (She was rewarded, Wilson and Watson both claim, with a syringe dropped on her front porch.)
Across the table from Smith sat Jessica Fox, a county mental health case worker who spends two hours a week at HACHR. "I help people connect to services," she explained. "If they want to get into detox, I can help with that. If they just want to see a therapist I can help with them that. Just trying to connect people, helping people navigate the right path — instead of just making people go around in circles until they get arrested or die."
"That is our city's plan," interjected Wilson. "The genocidal plan."
The group was obviously on edge. When a tiny chime rang indicating an open door or window somewhere, Kenneth Boyd, the peer leader of HACHR's cleanup crew, ran up the stairs in a panic. "It was just the wind," he said when he returned. "Somebody didn't close the door too tight."
Boyd settled back in his position at the head of the table, where he'd been holding forth about how he got his nickname, Sidetrack. (In 1984 he went on a grocery run for his friends, he says, and didn't come back for five days.) "Everyone here is pretty nervous," he told me. "That's what happens when you're getting kicked all the time."
On July 17, Jessica Smith and Rachel Waldman, HACHR's board treasurer, stood at a podium before four of Eureka's five city council members to present the organization's first two-year report, an exercise required of syringe-exchange programs by state law. Projected on a screen above them was a slogan familiar to advocates for people with disabilities: "Nothing about us without us."
"Everything in our program is informed by the people that we serve," Smith explained. "We have a very in-depth peer program."
Messner had trouble with this concept. "When you're using that term 'peer,' are you referring to current addicts? [Because] the definition I'm familiar with is someone who's successfully overcome some of the unhealthy habits that are involved in drug use."
"Maybe what they've overcome are unsafe injection practices," Smith said. Maybe they used to get a lot of abscesses and now they know how not to do that."
Messner seemed unconvinced, so Smith kept on. "We've had peer leaders move on to have jobs and cars and insurance and all kinds of things they didn't have before." To "come into a role and have purpose and meaning," she explained, can save your life.
Other councilmembers asked questions, too. "Does HACHR provide drugs to people?" asked Councilmember Kim Bergel.
"Absolutely not!" Smith answered. Councilmember Austin Allison, clearly sympathetic, asked the women to explain why harm reduction costs society less than treating people in the hospital for disease. "Preventing one case of HIV could save $450,000" in public health costs, Waldman said.
In the end, instead of revoking the organization's authorization to operate, the council voted to establish an advisory board to address problems related to syringe distribution, including the city's litter problem. One of the most persuasive arguments came from Kim Bergel, who in June had been inclined to shut HACHR down. "Any new business is going to have growing pains," she said. HACHR staff has learned a lot in its first two years; rescinding the ordinance would put the city back at square one.
"We won the battle," Wilson tells me when I see her next, in August. She confirms that, after a long heart-to-heart, Bergel had come around, and was now lauding HACHR for winning an award from the California Hepatitis Alliance for its work in community organizing.
Neither Bergel nor Wilson will divulge exactly what happened in their talk. Bergel will only say that she was tired of the divisiveness in the community. "I decided to look at my part in that," she says. "And that led me to ask different questions." Now she's lobbying for a consumer to sit on the advisory board. "I mean, that's who we're talking about, right?"
On October 8, the California Department of Public Health announced, after a long delay, that HACHR had met the requirements for state authorization to operate as a syringe exchange in Eureka and Arcata, plus at four more outreach locations around the county. And Wilson has big hopes for the future. She plans soon to start up a foot-care clinic — feet and toes are common sites of infection for unsheltered people who inject drugs. She also wants to find a way to offer in-house treatment for hepatitis C, which is now curable in most cases. She's counting on the state's imprimatur to help her in the next local battle, which will no doubt come: In November, the city will vote on a new slate of councilmembers. Bergel's seat is at risk, and at least three candidates, Michelle Constantine, Jeannie Breslin, John Fullerton and Bergel's challenger, Joe Bonino, have promised to come down hard on Eureka's public drug use and stray needles. All three have been explicit about who they hold responsible.
"The thing that hurts me the most is the lack of empathy people have," Wilson says. "That people aren't worth their care unless they stop using drugs." If some people in the community want HACHR shut down, she says, it's not because of the needles. "It's because we're demanding space in the system. We're demanding civil rights for drug users."
It might be starting to work. "Maybe the anger and outrage," she says, "means that we're successful."
---
Judith Lewis Mernit's reporting on harm reduction in rural California was supported by the USC Annenberg Center for Health Journalism's 2018 Impact Fund.
Copyright Capital & Main