Young Activists' Lawsuit Seeks to Phase Out Fossil Fuel Emissions
Environmentalists are hoping that a trial, due to begin October 29, will explain to the public how the government has known for decades about the dangers of fossil fuels but failed to act on this knowledge.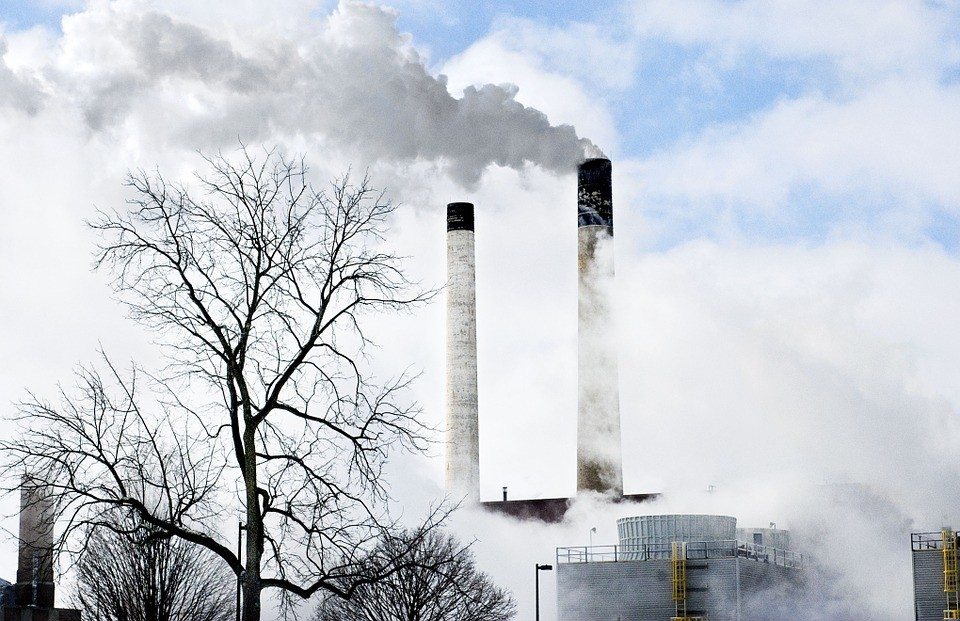 ---
The lawsuit would expand the doctrine of public trust–which is normally reserved for resources like land and water–to the atmosphere.
---
In August of 2015, lawyers representing 21 young people, aged 8 to 19, filed an ambitious lawsuit in a U.S. District Court in Oregon. They argued that the federal government, by allowing and encouraging fossil fuel emissions, had violated "fundamental constitutional rights to life, liberty and prosperity"–a burden that would fall heaviest on coming generations.
The lawsuit, spearheaded by Our Children's Trust, a Eugene-based environmental organization, seeks to force the government to phase out fossil fuel emissions. In response, the Obama administration filed a motion to dismiss, as did representatives of the fossil fuel industry, including the American Petroleum Institute. Both motions were denied. In 2017, the new Trump administration took the rare step of petitioning for a "writ of mandamus" to ask that a higher court—in this case, the Ninth Circuit Court of Appeals—order the District Court to dismiss the case. That petition was rejected in March, and a second petition was rejected in July, setting the stage for what promises be a monumental trial that will begin October 29.
The case, Juliana v. U.S., takes its name from lead plaintiff Kelsey Juliana, a 22-year-old University of Oregon student who once marched 1,600 miles from Nebraska to Washington, DC to demand action on climate change. When she was 15, Juliana co-filed a separate lawsuit, also supported by Our Children's Trust, against Oregon's governor that sought the creation of a climate emissions reduction plan. In 2015, an Oregon Circuit Court ruled against Juliana and Our Children's Trust; they have appealed the decision.
Our Children's Trust has pending legal actions in nine states on behalf of youth plaintiffs.
At the center of these lawsuits is the concept of the public trust doctrine, which posits that the government has a duty to protect the natural resources that a society needs to survive. But these suits add a twist by expanding the doctrine–which is normally reserved for resources like land and water–to the atmosphere, based on a theory pioneered by University of Oregon law professor Mary Wood.
The legal outcome of the trial is impossible to predict, but advocates for stronger climate action, like professor Wood, are excited about the opportunity the trial presents to explain to the public how the government has known for decades about the dangers of fossil fuels but allegedly failed to act on this knowledge. In a 1965 address to Congress, for example, President Lyndon Johnson said, "This generation has altered the composition of the atmosphere on a global scale through…a steady increase in carbon dioxide from the burning of fossil fuels."
"It is of paramount importance that the American public understand what government's role is in causing the climate catastrophe," Wood said in a recent interview with 350 Eugene. "Because if the American public doesn't understand how it is caused, it won't take action towards a solution."
Jacob Lebel, another of the youth plaintiffs, grew up on a farm in Oregon. "Years from now, Trump and his cabinet—they won't be the ones dealing with starvation and refugees and resource wars and all that stuff," Lebel told KQED last year. "We're the ones who are gonna be dealing with that. As young people, we think about that every single day."
---
Copyright Capital & Main
Green New Deal Targets Link Between Trade Policy and Climate Change
Rep. Alexandria Ocasio-Cortez's resolution spotlights stealth connections between free trade deals, offshoring and carbon emissions.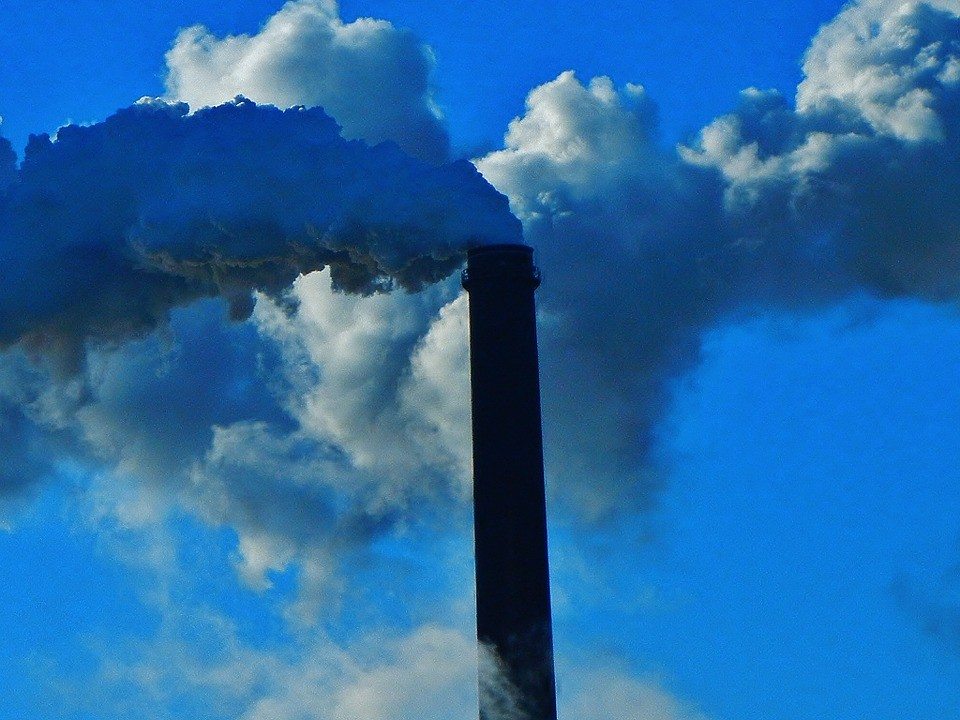 Congressional Democrats on Thursday unveiled landmark Green New Deal legislation outlining proposals to combat climate change — and the measure does not stop at the American border. The resolution calls for new trade laws to halt America's continued export of carbon pollution to countries across the globe.
The link between trade policy and climate change may seem far-fetched, but it is illustrated by the relationship between emissions in different countries. For example: In recent years the United States and Europe had been reducing their own greenhouse gas emissions. That seeming progress has been offset in developing countries such as China, which has seen a significant spike in emissions to the point where it now produces more greenhouse gases than the United States and the European Union combined.
On the surface, these trends might appear to show wealthy nations' proactively decarbonizing their economies, and developing nations failing to do the same. However, China's emissions are not happening in a vacuum: Research suggests they are being fueled by the United States through the trade policies that the Green New Deal resolution targets.
Over the last few decades, under major free trade agreements, corporations have been shifting manufacturing facilities from the United States to developing-world nations like China, where labor and environmental laws are weaker. That shift has not only eliminated millions of American manufacturing jobs, it has also moved carbon emissions to those countries.
The result: The United States and EU had been domestically producing less greenhouse gas emissions, but the picture looks much more grim when considering "consumption-based" emissions — that is, emissions associated with the production of imported goods purchased by a nation's consumers.
"What appears [at first sight] to be the result of structural change in the economy is in reality just a relocation of carbon-intensive production to other regions—or carbon leakage," wrote Dutch researchers in a 2016 report for the Institute for New Economic Thinking (INET).
* * *
Data compiled by researchers at Oxford and the University of Edinburgh show that when consumption-based emissions are considered, the United States and the EU have been fueling carbon emissions through their import-dependent economies.
"If we switched to a consumption-based reporting system," wrote these researchers, "the annual CO2 emissions of many European economies would increase by more than 30 percent and the USA's emissions would increase by seven percent."
While not fully fleshed out, the Green New Deal resolution appears to recognize the link between trade and climate change. The measure, which is sponsored by Rep. Alexandria Ocasio-Cortez (D-NY) and Sen. Ed Markey (MA), calls for "enacting and enforcing trade rules, procurement standards, and border adjustments with strong labor and environmental protections to stop the transfer of jobs and pollution overseas; and to grow domestic manufacturing in the United States."
That demand challenges the existing template of American trade pacts: Up until now, those deals have not included provisions designed to reduce carbon emissions. Indeed, watchdog groups have noted that the term "climate change" was not mentioned in the draft of the proposed Trans Pacific Partnership — a deal that environmentalists said would accelerate greenhouse gas emissions.
The Green New Deal — which is only a non-binding resolution and would not create new programs — asks for a change in that trade model. The idea is to include environmental provisions in trade pacts and to use trade policies to encourage manufacturing facilities to return to the United States, where they would be subjected to more stringent emissions rules as they produce goods for Americans.
That demand is supported by the findings of the INET report, which noted that because of the globalized economy, domestic emissions reductions alone will not be enough to ward off catastrophic climate change.
"It is no great achievement to reduce domestic per capita carbon emissions by outsourcing carbon-intensive activities to other countries and by being a net importer of [greenhouse gases]," they wrote.
---
Copyright Capital & Main