Will Cadiz Project Drain Desert Aquifers?
The Cadiz project claims that pumping from the groundwater basin would not affect any springs in the Mojave Preserve. But no one seriously believes that enough water drains into the desert to replenish an ecosystem that gets an annual four to 10 inches of rainfall.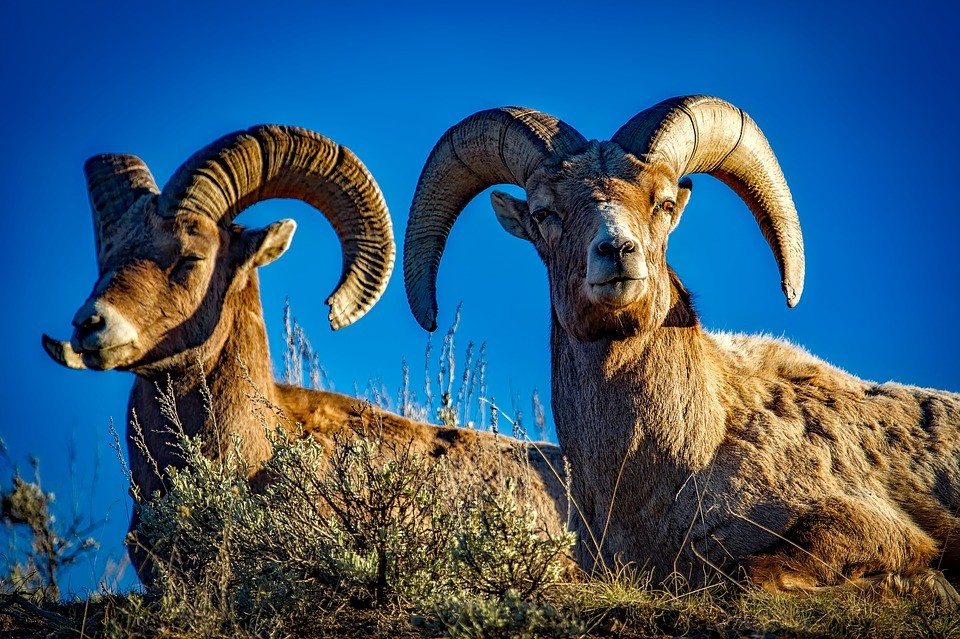 Mojave Desert photo by Jessie Eastland
No political party has a monopoly on
anti-environmentalism, nor has California
always been a beacon of green.
---
Deep in the eastern Mojave Desert, rainwater trickles off limestone and granite mountains and collects in the crusted sponge of the desert's ancient soil. The moisture feeds ephemeral lakes and seeps that bubble up in winter storms; it sustains springs that nurse wildlife through punishing summers. When it percolates beneath the surface, it replenishes aquifers whose contents date back thousands, even millions, of years.
Scott Slater, the CEO of Cadiz, Inc., thinks that water is going to waste. He would like to pump it out of the ground and sell it to thirsty Southern California cities, exploiting water rights granted to grow lemons and avocados on the company's 45,000 desert acres. For years, Slater and his cohort have been trying to launch their water-mining project, but the company has hit roadblocks—money has come and gone, buyers have signed contracts and later pulled out. Mostly, though, there've been state and federal laws to contend with. It turns out environmentalists don't all agree with Slater that drawing water from the hydrologically fragile desert counts as "conservation."
In the two decades that I've been aware of Cadiz, I've come to look at its proposal as one of those harebrained ideas that pop up periodically when drought strikes fear in the hearts of Southern California water managers. I've filed it away in the same category as entrepreneur Ralph Parson's 1961 proposal to tap subarctic Canadian rivers for California drought relief, or Los Angeles County's investment in seeding clouds to bring on the rain. The Trump administration, however, has suddenly made Cadiz seriously viable again. The $250 million "Cadiz Water Conveyance" project ranks 15th on Trump's list of 50 national infrastructure investment priorities.
In April, the Department of the Interior, under Secretary Ryan Zinke, reversed a 2015 decision that would have kept Cadiz from routing its 43-mile-long pipeline along railroad rights-of-way. That meant the pipeline would only briefly cross public land on its way to the Colorado Aqueduct, and wouldn't require a long and expensive environmental review to comply with federal law. In the same order, Interior stripped the California field office of the Bureau of Land Management of its authority to make future decisions on those rights of way. From now on, the federal office will make the call.
Next, on April 28, the administration nominated David Bernhardt as a Deputy Interior Secretary, a position that holds nearly all the authority of the Interior Secretary itself. (Bernhardt was confirmed today.) Bernhardt held several positions in the George W. Bush administration's Interior Department, but the bulk of his career has been spent as a lawyer and lobbyist with the Washington, DC-based firm Brownstein Hyatt Farber Schreck. Serving on that firm's executive committee as a shareholder is a well-known water lawyer named Scott Slater.
According to Bettina Boxall in the Los Angeles Times, "Brownstein Hyatt has collected $2.75 million in lobbying fees" from Cadiz in the last seven years. Some of those payments have been made in the form of stock shares. Cadiz has issued 200,000 shares to Brownstein Hyatt already, and will match that amount if the project gets built.
Bernhardt promised, in a May 1 letter, Interior's ethics office to withdraw from his law firm once he's confirmed. Sen. Maria Cantwell (D-Washington) asked Bernhardt during his nomination hearing whether that means he'll decline to participate in decisions that benefit the firm for longer than two years. The nominee demurred.
"I've signed exactly the same agreements as other folks who were reported out of committee with your support," he said.
Frazier Haney, conservation director of the Mojave Desert Land Trust, a nonprofit concerned with preserving desert history and ecosystems, finds that answer disturbing. "The nomination of Bernhardt is the opposite of draining a swamp in DC," he says. "But it could end up draining actual springs."
A single disappeared spring can mean death to a struggling population of bighorn sheep whose home is in the Mojave where the Cadiz water lies, adjacent to Mojave National Preserve and bounded by Joshua Tree National Park on the south. Long-rooted plants, known as "phreatophytes," reach deep into the water table to sustain themselves, sometimes, in the case of creosote, for thousands of years. Migrating birds, too, follow water through the desert.
"We think of it like island chains," says Haney. "On water, birds migrate between island chains to find food. In the desert, those springs are the islands."
Some of the seeps are no more than a puddle at the surface, enough to dampen the muzzle of a passing bighorn. Others are a half-mile long with resident populations of frogs. A key motivation for the February, 2016, designation of the 1.6 million-acre Mojave Trails National Monument was the presence and continued viability of those wetlands. One in particular, Bonanza Spring, "feeds a half-mile corridor with towering willows and cottonwoods," writes Chris Clarke, a journalist and desert naturalist. "There are no similar wetlands within a thousand square miles of Bonanza Spring, and the tadpole-filled bosque is a crucial stopover for migrating birds."
Cadiz documents claim that pumping from the groundwater basin would not affect Bonanza Spring, or any other springs in the nearby monument or the Mojave Preserve to the north. The project proposes to mine 50,000 acre-feet of groundwater every year. An acre-foot is the amount of water it would take to cover an acre, one-foot deep; an average person uses about half an acre-foot every year. That means water from the Cadiz project would sustain about 400,000 people over the course of its 50-year project life, or 100,000 households.
But no one seriously believes that enough water drains into the desert valleys to replenish that kind of profligate squander in an ecosystem that gets an annual four to 10 inches of rainfall. A 2012 lawsuit filed against the project by the Center for Biological Diversity cites the findings of U.S. Geological Survey hydrologist John Bredehoeft, who concluded that recharge to the aquifer was a small fraction of the official Cadiz estimates.
"The most probable range of recharge," he found, "is 5,000 to 6,000 acre-feet per year" — just about the amount Cadiz's current agricultural operations use. And that water qualifies only as "non-consumptive" use: It returns in time to the aquifer.
Nor is there any scientific basis for Slater's claim of "waste." An environmental impact report prepared by one of Cadiz's prospective customers, the Santa Margarita Water District in Orange County, California, states that the groundwater to be mined would otherwise percolate upwards into two dry lakes, where it evaporates. Without the Cadiz project, "three million acre-feet of groundwater . . . would become saline and evaporate over the next 100 years."
That evaporation on dry lake beds is known as "playa discharge." In the desert it serves a purpose, hydrating plants, and insects draw moisture from the air. Pumping water from the Owens Lake into the Los Angeles Aqueduct caused air quality in the dry Owens Valley beneath the Sierra Nevada to deteriorate so badly courts ordered the Los Angeles Department of Water and Power to return some of that water to control dust. Some of this water necessarily evaporates. No one would call it waste.
It's true that the Cadiz water pumping project has been reinvigorated by the anti-environmental priorities of a Republican administration. The rollback of previous guidelines that held the project back belongs in the same category as Trump executive orders and congressional actions, under the Congressional Review Act, that have canceled Obama-era protections on hibernating wildlife and urban air quality. They are actions taken in defiance of peer-reviewed research for the benefit of corporate financial gain. And for Cadiz, the gain is significant: Metropolitan Water District retail rates for treated water have doubled over the last decade; what once cost $500 now sells for $1,000. Cadiz, which will offer its water for a reasonable-by-today's-standards $960 per acre foot, stands to make $2 billion over the next half century.
But bad science for profit isn't the exclusive province of conservatives. In the late 1990s when the Cadiz water scheme's first CEO, British entrepreneur Keith Brackpool came up with a $150 million plan to bank excess Colorado River Water in the aquifer on behalf of the Metropolitan Water District (the Met), the effort was deeply wound into the fabric of the state's Democratic politics. After his election in 1998, Gov. Gray Davis appointed Brackpool to an important transition committee on water. The Democratic governor was also a key figure behind a water bond that passed in 2000, and he would have helped fund Cadiz with $50 million in bond money.
The Met, citing "significant financial risk," pulled out of the Cadiz deal in 2002, but four years later, then-Los Angeles Mayor Antonio Villaraigosa lobbied for urban planning expert and former Democratic state Assemblyman Richard Katz to head the Met's board. Katz himself was a Cadiz associate; his wife, Wendy Mitchell, for a time served as the company's director of external affairs. Katz lost out to Jeffrey Kightlinger, in part, said Met board member Bill Wright at the time, because "we were very suspicious of Cadiz."
It's worth fighting off "recency bias"—our natural tendency to weight new events as more significant than those past—when talking about Cadiz. No political party has a monopoly on anti-environmentalism, nor has California always been a beacon of green. Sen. Dianne Feinstein, a fierce protector of the Mojave Desert, has opposed Cadiz. But U.S. Rep. Tony Cárdenas was among the 16 members of Congress who signed a March 2 letter to Interior Secretary Zinke, pleading to give Cadiz a reprieve from the harsh rules Obama's Interior Department, under Sally Jewell, imposed upon its project. Cárdenas, a liberal Democrat from the San Fernando Valley, last year bravely spent the night debating gun control on the House floor.
Cadiz CEO Slater donated $2,500 to Cárdenas' last Congressional race, but I don't think that explains it. Instead, the persistence of Cadiz on both sides of the political aisle in California has to do with the lingering belief that rural desert resources—be it space for landfills and energy plants, bomb-testing grounds or access to minerals and water—exist for the comfort of our coastal cities. "Beneficial use" in this view means for the benefit of who can turn a profit.
"Access to new water supplies is extremely critical to the continued vitality of our cities," Cárdenas wrote in a document defending Cadiz, as if water to sustain 400,000 people offers even trivial relief to a metropolitan area of 13 million. In response to my request for a comment, I received an invitation to his next town hall.
Michael Mann Says This Summer Is a Big Warning About Climate Change
Many scientists assert that this summer's intense weather is being fueled by climate change. One of the most prominent is Penn State climatologist Michael Mann, who says the connection between the two is like "the link between smoking cigarettes and lung cancer."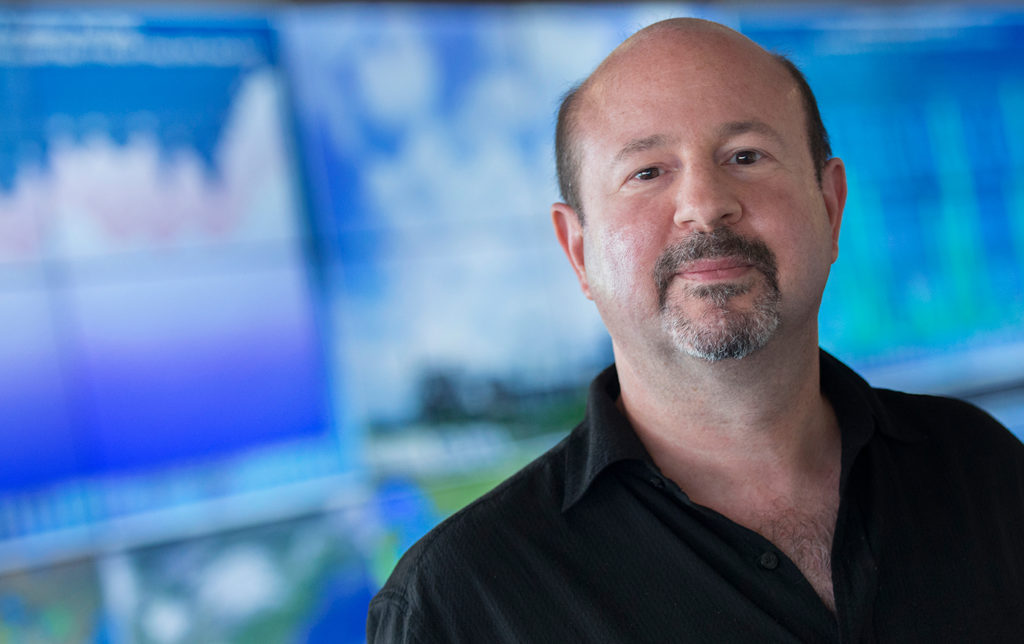 In late July, a CNN story summed up what was becoming a watershed moment. The cable TV outlet reported that "the summer of temperature extremes just keeps going, with record heat waves this month on all four continents that occupy the Northern Hemisphere."
And yet for all the heat and wildfires, relatively little media coverage has contextualized the situation with a mention of climate change. The watchdog group Media Matters reported: "Over a two-week period from late June to early July, ABC, CBS, and NBC aired a combined 127 segments or weathercasts that discussed the heat wave, but only one segment, on CBS This Morning, mentioned climate change."
Despite the media blackout, many scientists assert that the intense weather is being fueled by climate change. One of the most prominent is Penn State climatologist Michael Mann, the author of the books The Madhouse Effect and The Hockey Stick and the Climate Wars. In a new podcast, Capital & Main recently spoke with Mann about why he believes this summer is a turning point in the battle over climate change.
What follows is an lightly edited excerpt of the podcast interview. Podcast subscribers can click here to hear the full discussion.
---
David Sirota: What do you say to those who argue that there is no definitive proof that climate change is directly responsible for intense weather systems like the ones we've seen this summer?
Michael Mann: It's sort of in the domain of the link between smoking cigarettes and lung cancer. We don't question that link. You know, smoking cigarettes leads to lung cancer and other diseases, because it increases the likelihood of those afflictions by such a large amount that we basically equate it with a causal relationship…
We would not be seeing this in the absence of climate change, so the signal of climate change as expressed in extreme weather is now undeniable…We are talking about floods, droughts, heat waves, wildfires and superstorms, you name it. We have seen unprecedented events in each of those categories over the last year that we would not have seen in the absence of climate change.
When I say that, I don't literally mean that the underlying weather event might not have occurred. What I'm saying is the extreme nature of that event would not have been observed…What would have been a bad drought becomes a record drought, becomes an unprecedented drought. What would have been a bad wildfire becomes the largest wildfire in California history…
Wildfires aren't supposed to happen in the winter in California, and what that tells us is that we've now evolved into a state where there isn't a fire season in California anymore, there's a perpetual fire season.
Which areas of the United States do you think are facing the most extreme and intense consequences of climate change?
Everywhere essentially along the coast of the United States you have increasing coastal threats because of climate change impacts on sea level rise, hurricanes. As you go inland, you look around, you can't find a region of the country that hadn't dealt with a thousand-year flood within the last couple of years…
The wildfires in the west, not just California. Essentially the entire Western U.S. has been afflicted with massive wildfires, drought, and a drought in California that's now the worst in at least 1,200 years, as far back as the paleoclimate scientists are able to go, and heat waves that have basically crossed the entire country this summer. There's no region of the country that hasn't dealt with a record or near-record heat wave this summer.
You would be hard pressed to find a region in the country that hasn't been impacted by one of those extreme weather events, and of course that's just the U.S. We can say that now about essentially the entire globe. This is the summer where climate change showed its hand.
If the weather and wildfires that we're experiencing aren't a wake-up call to the political system about climate change, what will be?
What more do people need to see? We've had what I sometimes call the Cuyahoga River moment, that critical moment when a river caught on fire and that captured the public imagination. It led to Richard Nixon establishing the EPA, the Clean Air Acts, the Clean Water Acts. What is that moment in the climate change debate? How many do we need to have?
This summer, many of us who work in this space think that we've finally reached the point where it's impossible for anybody to credibly deny not just that climate change is happening, not just that it's caused by burning of fossil fuels and the elevation of greenhouse gases, but that it is already a problem.
We are already suffering the consequences. It's already costing us far more. The cost of inaction is already so much greater than the cost of taking action. What's playing out in California of course is sort of Exhibit A in that argument. We are now suffering the consequences, toll on infrastructure, human lives and our economy, frankly. What will it take?
The opponents of dealing with climate change seem to prey on people's fear of change – they portray aggressive action as so radical that it will completely disrupt and destroy everyone's lives. Are the changes we need to make really that radical and scary?
Not nearly as radical or scary as the critics would like people to believe. It's going to require change. Remaking the global energy economy, shifting away from a two-century-long reliance on fossil fuels to new sources of energy? Yeah, that's going to take action. It's going to require some sort of market incentives, a price on carbon.
We pay a little bit more right now here in Central Pennsylvania to elect to get all of our power from renewables, from wind, and we're happy to do that. Most people won't do that just because it's the right thing to do, and that's why you need market incentives to guide people in the right direction.
The irony is that there's a great degree of projection in that sort of argument from the critics, this idea that we have to make great sacrifice, that it's going to [harm the economy]. They said that when we acted on acid rain, they said that when we acted on ozone depletion. At every juncture, they said, "This is going to destroy the economy," and the reality is it didn't destroy the economy. Instead, it actually saved our environment. At every juncture, they've made that argument, and it's always been proven to be false.
The reason I say it's projection and misdirection is that they don't want people to focus on the fact that we are making a huge sacrifice right now. If you look at California, if you look at Houston, if you look at Puerto Rico, if you look at Miami Beach, we are making a huge sacrifice right now in terms of the toll that climate inaction is taking, and they don't want people to notice that. They want to turn it around on its head, to somehow argue that the steps that we need to take to mitigate that damage and risk are somehow the costly scenario, when the costly scenario is not acting on this problem.
I think many people accept that climate change is happening and that it's a really dangerous thing, but I also think lots of people feel like since it's already happening, there's nothing that can be done to combat it. What do you say to folks like that?
I think there are people of good will, who mean well, who really are frightened and really think that we may be close to if not past of the point no return, and are expressing genuine frustration and genuine fear. That having been said, I think they have been happily co-opted by the forces of inaction, by the forces of denial…This sort of despair and this argument, this defeatist notion that it's too late to do anything, is in some ways every bit as dangerous and paralyzing as outright denial of the problem itself, because it leads us down the same path of inaction.
Ultimately for that reason, it has been convenient for the forces of denial, who are looking to divide the public, to actually amplify those arguments in a cynical way and provide a voice to those arguments that, "Hey, there's nothing we can do about it, so why enact any policies to deal with the problem?" I do think that it's dangerous. I don't think that those making the argument are cynics or have themselves been co-opted, but I do think that the forces of inaction and denial have happily capitalized on this, and have used it as a way to divide the community of people who do care about this problem and do want to solve it.
A recent study raised the prospect of so-called "Hothouse Earth" – or runaway climate change that is far more extreme than anyone predicts. Do you think that's a possibility?
James Hansen has been making this argument for a number of years, I think with some credibility. These authors, to me it was just sort of recasting that basic way of looking at the problem. I think it just happened to get a lot of media attention, in part through a provocative headline. It's real, the threat is real. We have to think about these worst-case scenarios, and if this is true…then it means that not only do we have to stop emitting carbon into the atmosphere, we are going to need to find ways to draw it back down, to bring it back out of the atmosphere over a longer time frame, over many decades, if we want to mitigate the higher-end risk here.
What are the most positive things happening in the effort to address climate change?
Probably first and foremost to me, the re-energization of our youth, the fact that the youth of this country are re-engaging with politics. We saw that in the wake of the Parkland High School shooting, but that seems to have taken. We seem to be going through sort of a tipping point now where the youth of this country have recognized that if they want to protect their future, they have to be involved in the political process. I think that could be a game-changer. To that extent, there is room for political progress here if we see younger folks re-engaged with our politics coming out to vote in this midterm election. That could really make a difference.
Then separately from that is just stepping back and taking a very high-level view of what's going on here. The world is moving on. We moved on in the 19th century from whale oil. We recognized that something better had come along when it comes to providing energy, fossil fuels, and now we've gone through that next transition where we realize the dangers and the risks of our dependence on fossil fuels, and something better has come along in the form of renewable energy and the world is moving on…
There's an exponential trajectory that we're on right now. We'd like to see the growth even faster, but it is exponential. We're moving away from a global fossil fuel-driven economy towards a new renewable energy economy, and I believe there's nothing that can stop that transition.
Now, the problem of course is here in the United States, we have gone from a position of leadership, relative leadership on this issue under the past administration, to a political landscape where the United States is essentially the only holdout in the global community. Trump has threatened to withdraw from the Paris Accord, and if we were to do that, we would be the only country now in the world that's not committed to Paris.
To some extent the only decision that we will be able to make here in the United States isn't does the world move on, it's do we get left behind in that transition. That's the only thing that we can actually do.
What does our world look like 20 or 30 years in the future, if we are doing what needs to be done to seriously addressing climate change?
I think we can envision a future just in terms of the trends that we see under way, not necessarily just towards electric vehicles. At least in urban locations, we may see the elimination of personally-owned vehicles. We will have a more advanced transportation system, streets filled with Lyft and Uber and automated vehicles potentially.
There are studies that show that if we do that, if we move towards automated vehicles, that sort of system, then that shrinks the footprint of a city down tremendously, because it's so much area. Take New York. You know how much surface area is used for parking of vehicles. If we can get rid of that, then the populations condense. There's a smaller spatial footprint. That means less resource depletion…
We will have renewably-driven microgrids. There's a real question as to whether we will have the sorts of continental-scale power grids that we have today. We may see more decentralized sources of electricity generation. We may all live off the grid, in the sense that we're not part of a continental-scale grid.
Our food choices, I think we're going to be healthier in our food choices. I think there's a movement in that direction.
There are many possible futures, and one can certainly imagine a dystopian future where none of that happens, where we double down on the trends that are under way in the era of Trump, and one can envision a dystopian future like Mad Max, Soylent Green, The Road or Hunger Games. One can't rule that out, but one can also imagine a utopian future that's more like the one that I just laid out.
I don't pretend to know. Predictions are hard, especially about the future, as Niels Bohr once famously said. It turns out it's not Yogi Berra, it's actually Niels Bohr, the physicist, who said that. The choice is ours to make, and I'm convinced of that.
---