Will Businesses Continue to Fight Climate Change?
Some experts argue that private-sector efforts to stop climate change have penetrated too deeply into the business world, and claimed too much capital, to be thwarted by any single federal administration.

Soon after President Trump's inauguration, I visited my friend David Abel. A decade ago he started an annual convocation called VerdeXchange. It gathers state and local officials, advocates and business people to talk about climate change – what should be done about it, what efforts they are making and what public policies would further that work. I wanted to know what he thought about our prospects for progress under the new administration.
Fundamentally, he told me, the direction has been set: Efforts by the private sector to stop climate change have penetrated too deeply into the business world, and claimed too much capital, to be thwarted by any single federal administration.
I'm not sure I'm that optimistic, and our conversation took place before Trump proposed cutting nearly one third of the Environmental Protection Agency's budget. But I trust my friend's judgment about how embedded climate-conscious policies have become in the business world. From battery R&D to farming methodologies to manufacturing practices, we seem to be on a track worth celebrating, despite the push and pull.
Perhaps there's always good news and bad news. Solar energy was responsible for a 39 percent share of new energy produced last year, topping natural gas by 10 percentage points. But that's still only four percent of all energy production in the country. There's also an ongoing conflict between large energy producers who advocate regional solutions – like Southern California Edison – and the individual rooftop companies, such as SolarCity. That tension pits one set of objectives against another in corporate boardrooms, as well as with government regulators.
Some nations are way ahead of us. The United Kingdom generates electricity from 1463 off-shore wind turbines. America only has five. Or again, an international Islamic association has formed to press predominantly Muslim countries to think environmentally. First the group explored the theological roots in Islam that point to care for the earth. Then last year it launched the Global Muslim Climate Network to advocate for policy changes. Some countries get it, including Morocco, which has committed to making its 15,000 mosques energy efficient.
Those efforts make sense. If you compare a map of predominantly Muslim nations to areas of the world where climate change presents serious water shortages, you'll find an overlap across vast areas of Northern Africa and the Middle East. Climate change has moved to the front burner for many of these countries.
There's more good news among some corporate food giants. In 2015, General Mills committed itself to cutting its greenhouse gas emissions in its supply chain by 28 per cent over the next decade. Not to be left behind, Kellogg has agreed to cut its impact 65 per cent by 2050. The Mars candy people agreed to cut that much by 2040 and make wind its main power source.
Meanwhile the little guys are still at it. The Lundberg brothers in Northern California grow rice. You've probably had their rice cakes. For 80 years the family-owned operation has experimented with organic solutions, upgrading their practices to reduce methane – a byproduct of rice growing – and mitigating the impacts of farming throughout the process.
Bob's Red Mill is another company that takes climate impact seriously. It has returned to the more durable heirloom grains of the past to provide nutritious cereals that can withstand the vagaries of the new and unpredictable weather patterns we experience.
Individuals in the business world, of course, also make a difference. Amy Domini was a Wall Street broker dissatisfied with profits being the the sole criteria of investment. So along with a couple of colleagues, she pioneered Socially Responsible Investments (SRI), a group that weighs environmental, social and just governance as criteria for buying stock. She told Green American magazine, "I don't see [change] coming through any legislation or the executive branch or the federal court system. So we've got to get back to what individuals can do." Her mutual fund not only buys stock from companies that are managed with the earth and workers in mind — SRI regularly raises these issues in stockholder meetings.
And she and her colleagues get results. "You now have over 6,000 companies filing corporate responsibility reports," she said. "You now have around 17 countries that will not allow a company to trade stock unless they file a corporate social responsibility report."
Cities across the globe also press ahead, including my own, Santa Monica, which at long last has decided to build some dunes on the vast sand deserts of its beach. These will offer breaks against encroaching seas, and will reconstitute the flora that used to grow along the coastline.
So I'm thinking that my friend David may be more realistic than merely optimistic. Maybe there are so many efforts on so many fronts across the planet that we can reclaim the earth in time, despite the setbacks of the current administration. That would make this month's Earth Day worth celebrating.

Did Disneyland Try to Sink a Bill Protecting Workers from Lead Poisoning? 
Why would Disneyland, which hosts thousands of kids every day, be part of an effort to defeat a bill that simply requires reporting of blood-lead levels high enough to produce heart disease and serious brain disorders?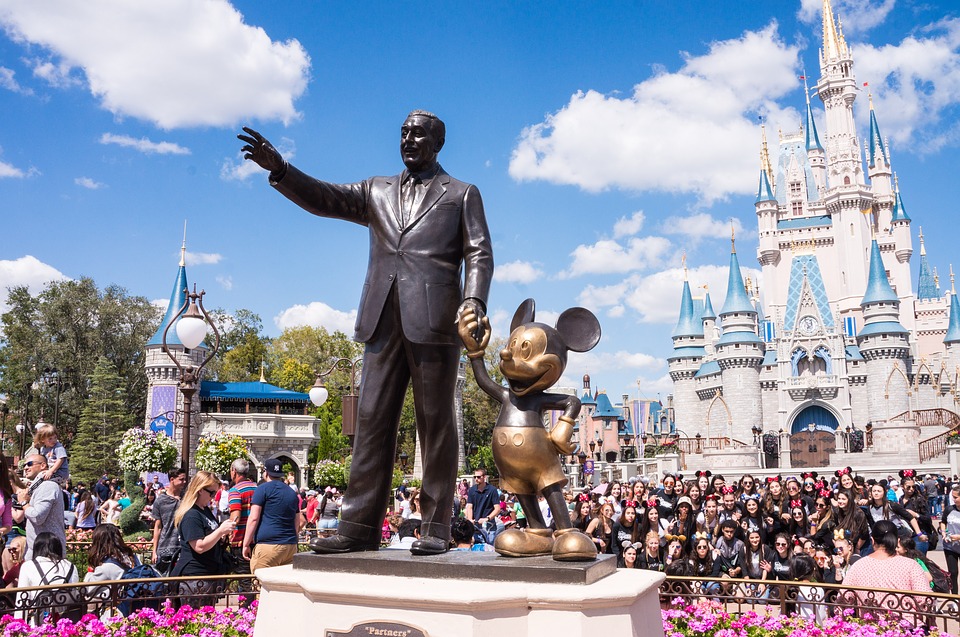 When Assemblyperson Ash Kalra (D-San Jose) learned about Capital & Main and USC's Center for Health Journalism investigation into how hundreds of workers at the former Exide Battery Recycling Plant near downtown Los Angeles became victims of lead poisoning, he created a modest bill to try and ensure it wouldn't happen again.
Among our report's revelations was the fact that the California Department of Public Health was aware of thousands of troubling blood tests revealing high levels of lead, but failed to tell the Division of Occupational Safety and Health (Cal/OSHA) about the problem.
Kalra's bill, Assembly Bill 2963, requires that the Department of Health inform Cal/OSHA when workers have seriously elevated blood levels and Cal/OSHA performs inspections.
The bill has had clear sailing until now, easily passing in the Assembly Labor Committee in March and winning unanimous approval from Democrats on the Appropriations Committee last week. But as the worker-protection measure headed to a crucial floor vote this week, a coalition of industry groups, one of which includes the iconic Disneyland Resort, worked the halls of the Capitol to kill the bill. The lobbying effort nearly prevailed: AB 2963 passed by a single vote Wednesday evening and now faces what is certain to be a battle in the California state Senate.
So why would Disneyland, which hosts thousands of kids every day, be part of an effort to defeat a bill that simply requires reporting of blood-lead levels high enough to produce heart disease and serious brain disorders? A May 29 letter endorsed by 15 industry groups, including the Battery Council International, the California Chamber of Commerce and the California Hotel and Lodging Association (which includes a Disneyland Resort vice president on its board) argues that California's current system to protect employees, depending largely on voluntary compliance, is working just fine.
The letter states: "Perversely, AB 2963 would transform this existing well-functioning public health program into an enforcement program that creates an allegation of a serious violation where none exists in Cal/OSHA law and the workplace may not even be the source of exposure."
The bill will be costly, the opposition letter also says, with an estimated price tag of $267,000 to implement and requiring Cal/OSHA to hire one or two additional inspectors.
"That's a small price to pay" said Bill Allayaud, California Director of Government Affairs for the Environmental Working Group, which is trying to keep moderate Democrats from being swayed by the industry lobby.
"The California Chamber of Commerce and their allies are misrepresenting what the bill does and convincing industries like the hotel industry to lend their name to the fight, even though this bill would have zero impact on hotels," Allayaud said. "The law focuses on workplaces where lead is in heavy use, like firing ranges and battery recycling facilities where workers are actually being impacted by a dangerous neurotoxin.  Besides, I can't imagine [that] parents who visit a resort like Disneyland would want their kids anywhere near lead if found at the levels that would have employees testing at the alarm bell level. Who wouldn't want an OSHA inspection in that case?"
Suzi Brown, vice president of communications at Disneyland Resorts, said that the "California Lodging Association is just one organization that we are involved with. As you can imagine we are involved with many trade organizations." Brown said that Disney vice president Elliot Mills, who sits on the association's board, was not present for the vote to oppose AB 2963. "To somehow link Disney to this in a specific way is not accurate," she added. "And to somehow position this that we are not concerned about worker safety is flawed as well."
At the March California State Assembly Labor and Employment Committee hearing, Kalra introduced his bill by reading a letter from former Exide lead smelter Alvin Richardson (who struggles with lead poisoning symptoms we documented in our investigation) and his wife, LaShawn. "We read a recent investigative story, and it was very hurtful to learn that Cal/OSHA excused the high lead levels that Alvin and the other Exide workers were constantly exposed to," the letter said. "People shouldn't be treated like they are disposable. That's not what America or California is supposed to be about."
Assemblymember Reggie Jones-Sawyer (D-Los Angeles) was moved to vote yes. "My district's right next to the Exide plant, and it's had an impact on my community and my residents," he said. "And if this is something that could have prevented what happened at Exide, we should have been doing this a while ago."
AB 2963 needed Jones-Sawyer's vote again on Wednesday to barely pass it out of the Assembly. Whether the bill makes it to Governor Jerry Brown's desk is dependent on how well the arguments of the California Chamber of Commerce and other industry voices opposing the bill go over in the Senate.
---
Copyright Capital & Main