Why the State Audit of L.A.'s Largest Charter School Chain Matters
A state report has criticized Alliance College-Ready Public Schools' compliance level with federal student privacy rules during an anti-union campaign. BY BILL RADEN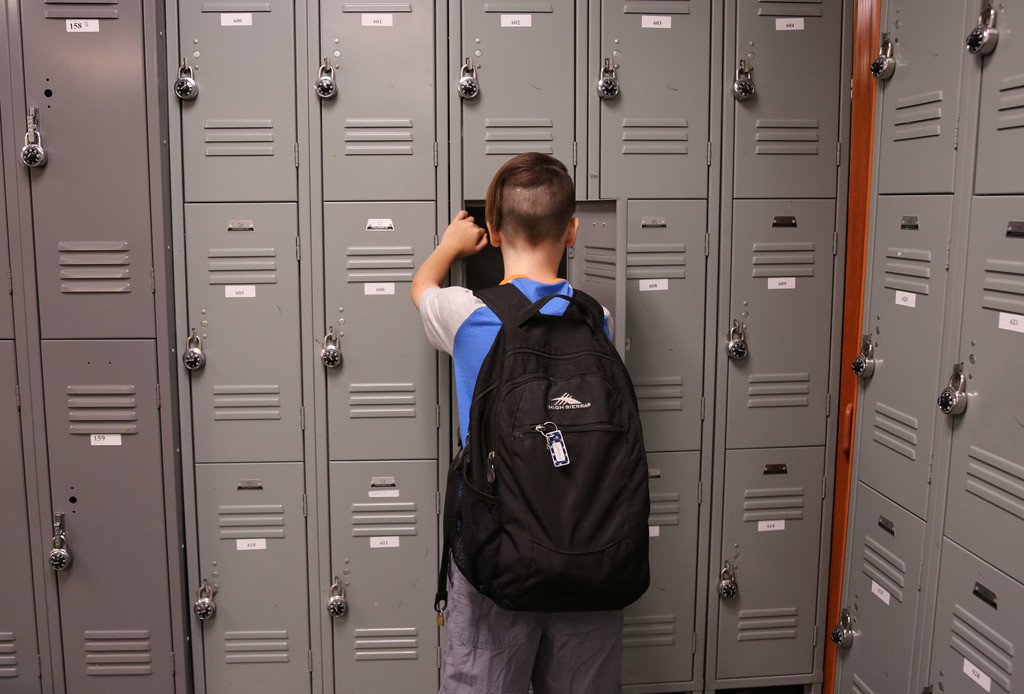 A state audit gave Alliance College-Ready Public Schools a mixed review last week, following an 11-month examination of spending and privacy issues related to Alliance's two-year battle against teachers organizing a union at the charter network's 28 schools.
Though Alliance has been cleared of suspicions that it might have used public tax dollars in its heated anti-union campaign, the report did criticize the charter management organization's compliance level with federal student privacy rules when it released protected student data to third parties.
The conflict dates to March of 2015, when a group of Alliance teachers and counselors announced its decision to organize a union and join the United Teachers Los Angeles (UTLA). In that same month, according to auditors, the Alliance Home Office, which is Alliance's nonprofit charter management organization (CMO), created a special account and spent nearly $1 million of a $1.7 million war chest raised from private donors.
Other findings include:
In fiscal year 2015–16, philanthropy accounted for 63 percent of total spending by Alliance Home Office. The CMO took in $29.4 million in private giving against $46.5 million in expenses.
The Alliance CMO donated more funds to its charter schools in fiscal years 2014–15 and 2015–16 than it had in fiscal year 2013–14, before the unionization efforts began.
Classroom expenditures did not decline because of Alliance's anti-union campaign.
Alliance Home Office used private funds to reimburse its schools for staff time spent on anti-union activities.
Alliance's policies and procedures did not establish adequate segregation of duties over the Alliance charter schools' procurement process to mitigate the chance of fraud and abuse.
Both sides were quick to claim wins in the findings. An Alliance spokesperson was quoted as saying the audit represented a vindication for the franchisor. For its part, California Charter Schools Association (CCSA), whose own role in using Alliance parent-student data was examined by auditors, released a statement commending Alliance but downplaying the audit's privacy criticisms.
"The audit confirmed that all public funds received by the Alliance College-Ready Public Schools were directed to the classroom," it stated, "and that per-pupil classroom spending at three Alliance charter schools reviewed for the audit had in fact increased during the period of 2013 to 2016."
But Alliance teachers claimed a victory in what they said amounted to the first official acknowledgment by the charter that it was actively fighting unionization.
"The Alliance has been claiming over and over again that they're not running an anti-union campaign," said Alisha Mernick, an art teacher at Alliance Gertz-Ressler High School. "They're really still sticking to this narrative that this is an illusion that we've painted as some kind of tactic. In this report, it says this is the anti-union campaign. This is dollars spent, documented carefully."
Charter schools are publicly financed but privately operated, and fears by the state legislature's Joint Legislative Audit Committee that the 12,500-student, 28-school Alliance network, which is the largest charter chain in Los Angeles, might be misspending tax dollars, became one of the audit's objectives. But the committee also tasked the auditor to look at whether Alliance's use of the confidential information about parents, students and alumni had violated the protections of the Family Education Rights and Privacy Act (FERPA).
Those concerns were prompted by reports that part of the anti-union effort was led by CCSA, the state charter industry's trade and lobbying organization. CCSA had recruited former Alliance students and paid them to work at a phone bank in an outreach program that asked Alliance parents to oppose the union drive. Parent and student phone numbers and addresses are considered protected data under FERPA, and parents have the right to opt out of allowing a school to share the information with third parties.
On the first allegation, the auditor found that although the school's charter management organization, Alliance Home Office, had spent $917,759 as of June, 2016 on the union fight out of a total of $1.7 million in private philanthropy raised to block the union, that money was segregated in a separate account from tax revenues. Auditors also said that Alliance had used an additional $2 million in pro bono legal work in the campaign.
That grand total drew a sharp rebuke from UTLA President Alex Caputo-Pearl. In a statement, Caputo-Pearl blasted Alliance's spending priorities, charging that "Raising funds for a war chest to fight your own employees is just plain wrong. Operators of publicly funded schools should be working to see that every available dollar is spent to further quality education for students."
But giving student directory information to CCSA was another matter, according to auditors. The report rejected Alliance's claim that under FERPA's broad exception of "legitimate educational interest" it was free to share confidential student information without undergoing the cumbersome process that requires parents to annually opt out of waiving their privacy rights. The catch, auditors insisted, was that Alliance would have had to define the terms of the exception in annual notifications to parents, which it had failed to do.
But even had the charter sent out the notifications, the audit had no way to verify Alliance claims that it removed student data based on required parent opt-outs for the simple reason that the school hadn't bothered to save any of the parent letters. Though that lapse effectively allowed the CMO to narrowly dodge a FERPA violation, auditors felt compelled to warn the operator in an addendum that its carelessness did not equate to following the law.
"Alliance is putting undue emphasis on the fact that the deficiencies we found related to its management processes do not violate specific provisions of law," auditors reprimanded. "Strong management processes, sometimes referred to as internal controls, help ensure that entities do not misuse public funds or otherwise violate the law."
Teacher Alisha Mernick remains skeptical that Alliance followed the opt-out process at all before the audit, insisting that in her six years at Alliance, she has only one memory of ever passing out the letters.
"I remember handing out those letters," she asserted. "You know, 'These are your privacy rights. This is the law. If you wish to opt out from this policy, you need to write a letter, asking to opt out and deliver it to the office.' The one and only time I've handed out that letter was after we learned about CCSA phone-banking parents."
Parent Rosalba Naranjo (Photo: Pandora Young)
Rosalba Naranjo, who has a seventh grade daughter at Alliance Richard Merkin Middle School, and was an early supporter of the unionization effort, told Capital & Main that she knew nothing about an opt-out letter or any other notification from Alliance informing her that the school reserved the right to share her child's information with outside vendors unless she objected in writing.
"I never received a letter saying I had that option," said Naranjo. "But I think it's wrong that parents are receiving mailer after mailer, telling us that teachers forming their union is going to be bad for kids. What's bad is kids being exposed to all that negative propaganda."
UTLA currently represents over 1,000 educators in independent charter schools within LAUSD's boundaries. Forming a bargaining unit at Alliance would require a majority vote by Alliance teachers and other certificated staff.
Mernick thinks that both momentum and the support of parents are on the teachers' side.
"When parents are able to connect that teachers are going to be advocating on behalf of our students," said Mernick, "and [that] teachers having a more equal say in how our [school] works is ultimately going to be good for the students as well, parents have been supportive. I've yet to meet a parent who reacts negatively."

Living Homeless in California: The University of Hunger
A January study found that 11 percent of students on the California State University's 23-campuses reported being homeless during the past year. At Humboldt State nearly a fifth said they'd been homeless at one point during 2017.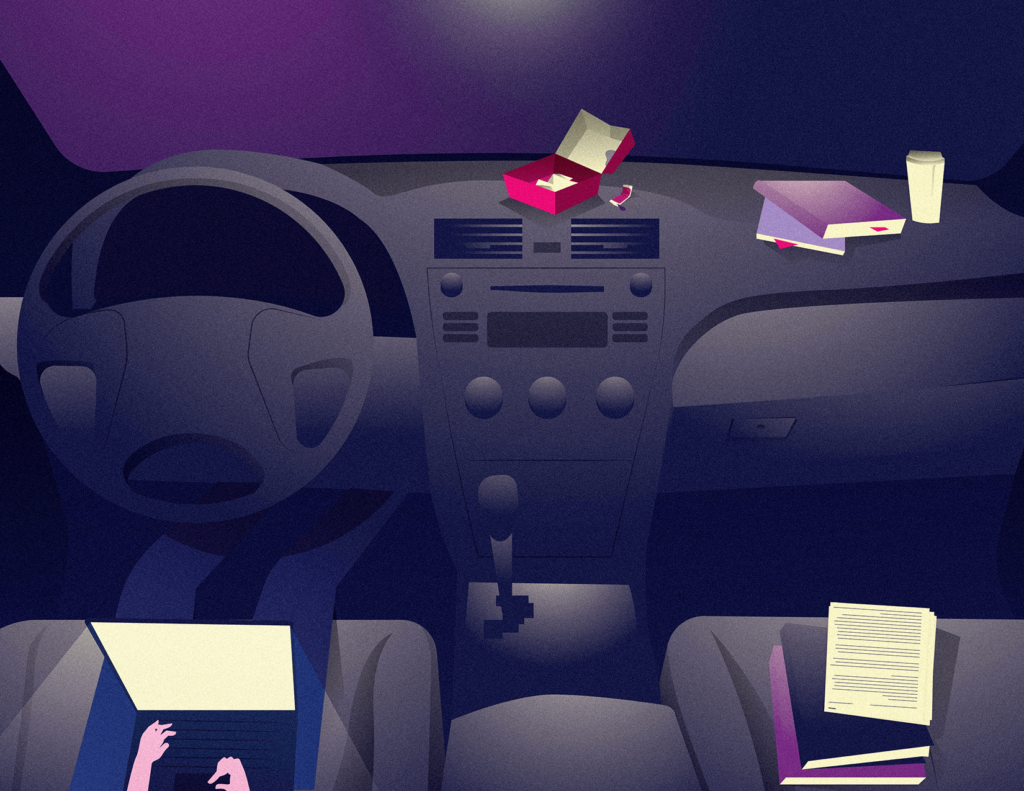 ---
Homeless students told of sleeping in the woods and of completing research assignments at McDonald's, to take advantage of free Wi-Fi.
---
In August of 2016, Chanté Marie Catt left her home in Redding, in the Sacramento Valley, to begin her first semester at Humboldt State University. Catt was 36, with a boyfriend and 1-year-old daughter, and possessed a booming laugh and no small amount of confidence. After nearly two decades running her own pet-care business in Los Angeles, she had begun to feel limited by her lack of a college degree, and several years earlier followed her parents north and enrolled at Redding's Shasta College. The transfer to Humboldt had her dreaming of towering redwoods and cool ocean breezes. "We were excited to start a new life, maybe buy a house," she says.
The couple tried to find a place from Redding, scouring Craigslist for openings without luck. In person, Catt figured, her prospects would improve. Once they had checked into a campground north of the university and enrolled their daughter in daycare, she dedicated her time to visiting property management companies. A week went by, then another. She paid application fees to management companies—$20 here, $43 there—and called through every listing she found, but even with a solid credit and rental history, never heard back. The family bounced from one campsite to another, with occasional stops at a motel to clean up. It was an expensive way to live, and she rapidly blew through $16,000 in financial aid and student loans. One day, out of a combination of anger and desperation, Catt took to Craigslist from her motel room. "I'm a sociology student," she wrote, "starting research on our homeless students and on the property management companies here. Anyone want to share their stories!?"
Within hours, she received more than 150 responses. Homeless students told her of moving from couch to couch, of sleeping in the woods and of completing their research assignments at McDonald's, where they took advantage of free Wi-Fi. "My children are cold, we are broke from all the rental application fees and I'm tired of it," wrote a mother of two. A graduate student who worked full-time revealed that he was living in his car for the second consecutive semester: "I never knew it would be this hard to find a place to rent."
Several weeks later, while still homeless, Catt had organized a campus group, the Homeless Student Advocate Alliance, and was spending her free time passing out fliers to attract more members. They weren't hard to find. "Every couple of students I talked to was experiencing some sort of displacement," she says. For many students at Humboldt, going to college meant becoming homeless.
---
One homeless-student conference included workshops on outdoor living, covering topics like how to light fires to keep homework dry.
---
The true scale of this crisis was revealed last January in a groundbreaking report commissioned by the California State University system. The study found that 11 percent of students on the university's 23-campuses reported being homeless during the past year. The problem was most acute at Humboldt State, where nearly a fifth of the student body had been homeless at one point the previous year.
"In large part, students are homeless because they don't get enough financial aid," says Jennifer Maguire, a Humboldt social work professor, who co-authored the study with Rashida Crutchfield of Long Beach State. "It's even worse here, because we're in a rural area with a very limited housing stock." According to the North Coast Journal, a local newspaper, there aren't even enough rental units in the city of Arcata, where the university is located, for the students who need housing—much less anywhere else. And while the university plans to build more student housing, it can currently only guarantee slots for first-year students.
This shortage allows landlords to crank up rents and reject applicants at whim. For students without a financial cushion, the situation can quickly turn into a full-blown emergency—and in the CSU system, that's a lot of students. More than half the students at Humboldt are the first in their family to attend college, and a third are Latino. Many work full-time; some have kids. "The 'non-traditional' student is now the traditional student," says Maguire.
On a cool April morning, more than 200 people packed into a theater at the College of the Redwoods in nearby Eureka, for a forum on homelessness co-hosted by Humboldt State. "I mentioned to a community member last week that I would be attending this summit today and she asked me, 'What does homelessness have to do with HSU?'" said Humboldt State president Lisa Rossbacher. The crowd laughed, which represented at least some progress. It's no longer a secret that Humboldt State students struggle with homelessness.
---
"My children are cold, we are broke from all the rental application fees and I'm tired of it," wrote a Humboldt State University student.
---
Much of the progress is due to the efforts of activists like Catt. After several months of homelessness, her family eventually landed an apartment, thanks in part to an emergency welfare grant. By that time, she had organized the homeless student alliance, which was pressing the university to finally address the problem. Last fall, the group held a three-day conference at Humboldt State that included workshops on outdoor living, which covered topics like how to light a fire and keep your homework dry. On the third day, a group of students put up tents on the quad and stayed for two nights. They then moved to the library, which they occupied, and demanded that it remain open 24 hours a day to give homeless students a safe and warm place to be.
The next day, an administrator contacted Catt and offered her the position of off-campus housing liaison, which had been one of the alliance's demands. Since January, Catt has worked with more than 100 students, many of whom are in need of housing or have dealt with retaliation from landlords. It's a start, though there are limits to what she can accomplish. One student who was living out of her car recently came to Catt's office, and Catt gave her a code to the campus lockers, which are normally reserved for students taking physical education classes. The student broke down in tears at the prospect of a hot shower. A few days later, Catt texted her that a landlord had recently called with a room to rent, but the student had moved back in with her parents. "She told me it had just been too cold out there," says Catt.
A couple of days after the homeless summit, I met Jasmine Bigham, a 23-year-old transfer student, on the steps of the campus library. Like Catt, she had arrived at Humboldt in 2016, and anticipated finding housing within a week or two. "Weeks turned to months," she says. She spent a semester living out of her Subaru Outback, searching for places to park at night that looked safe, then curling up on the back seat. She didn't tell her parents. "No parents want their kids living like that," she says—and anyways, they didn't have much extra money. Bigham is from a small town in neighboring Siskiyou County, and before college had lived inside a metal shop designed to store tractors and supplies; her parents created walls by hanging tarps. "I sort of grew up having to figure shit out," she says.
---
Homelessness has caused Jasmine to give up on some dreams. She wants a college education, so that means giving up a home.
---
After a semester in the Subaru, she bought a used trailer for $1,000 and parked it at a KOA campground for $600 a month. That felt safer, but then the trailer's ceiling collapsed and an intoxicated neighbor harassed her, so she left for a room in a house that was infested with mold and rats. She could only handle the grime for so long, so last year she sold her Subaru and plowed the rest of her savings—which she earned by waitressing in Lake Tahoe—into a GMC van. Since January, she's been living at a parking lot next to student housing.
As we walk from the library to the parking lot, Bigham outlines her semester budget. Scholarships nearly cover her tuition, and she's in charge of the rest. Right now she's not working, because she's taking 19 units, the maximum allowed. The parking pass is $180 a year, and she rents two lockers, at $5 a piece, for the semester. Each day she stops by the campus food pantry, where she fills plastic containers with soup and picks up rice and beans. She describes the area around campus as a food desert but in reverse—filled with only "really expensive healthy food" that's out of her reach. She takes a bus to Eureka, then walks a mile to reach a more affordable grocery store, where she can load up on quinoa, bell peppers and mangos. She has a camping stove, or else prepares meals for the week at friends' homes.
At the parking lot, she points out several other vehicles where students are living. She'll graduate in December, and tells me that when she returns this fall she hopes to get the other homeless students to park together, to create a greater sense of safety. She opens the back of her van, which is meticulously organized: a plastic container for her clothes, a folded mattress she bought on sale at Ross Dress for Less, an ice chest and cans of beans. "I had to learn what food stays good and what doesn't," she says.
Bigham tells me that she's always felt different. She is an African American from an all-white rural community. She grew up on a "broken-down ranch" with cows and pigs, while many students at Humboldt talk about eating meat as if it were a crime. "The hardest thing is people not understanding," she says, leaning against her van. "If you talk about how people don't have enough to eat, they say, 'Well, why don't they just feed themselves?'"
Homelessness has caused her to give up on some dreams. She loved track, and was recruited by a couple of larger colleges to throw the javelin, but didn't want to live in a big city. She hoped to continue with athletics, but juggling a full academic load while being homeless didn't leave much room for anything else. She shrugs and smiles. "You can either be sad or you can figure it out. If you don't have money, but you still want to do things, you have to give up something," she says. She wants a college education, so that means giving up a home.
---
Copyright Capital & Main