Why the State Audit of L.A.'s Largest Charter School Chain Matters
A state report has criticized Alliance College-Ready Public Schools' compliance level with federal student privacy rules during an anti-union campaign. BY BILL RADEN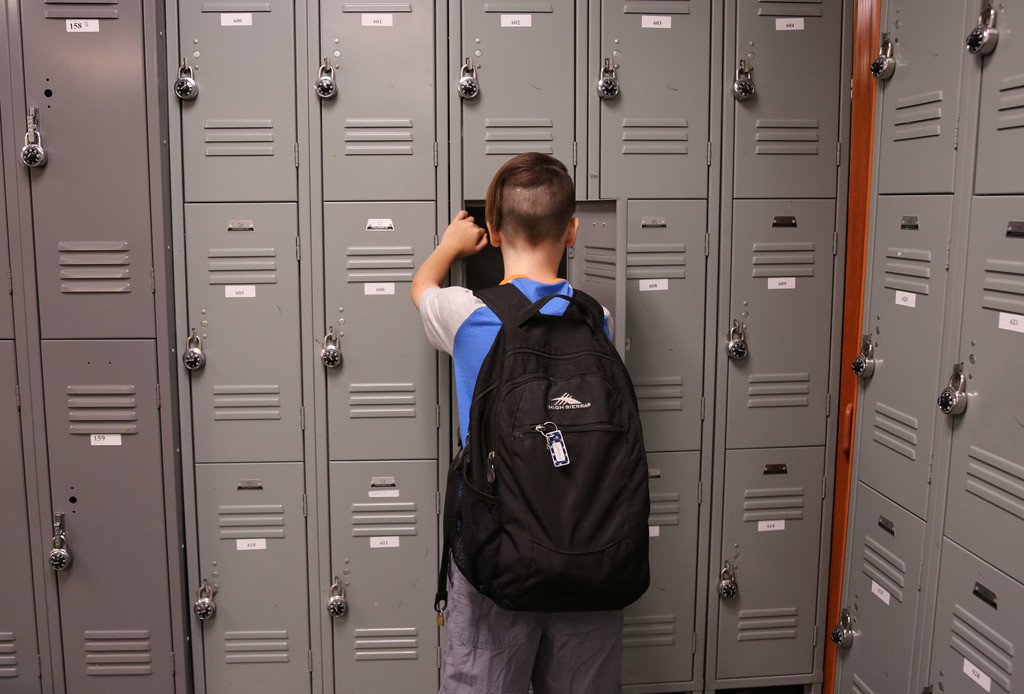 A state audit gave Alliance College-Ready Public Schools a mixed review last week, following an 11-month examination of spending and privacy issues related to Alliance's two-year battle against teachers organizing a union at the charter network's 28 schools.
Though Alliance has been cleared of suspicions that it might have used public tax dollars in its heated anti-union campaign, the report did criticize the charter management organization's compliance level with federal student privacy rules when it released protected student data to third parties.
The conflict dates to March of 2015, when a group of Alliance teachers and counselors announced its decision to organize a union and join the United Teachers Los Angeles (UTLA). In that same month, according to auditors, the Alliance Home Office, which is Alliance's nonprofit charter management organization (CMO), created a special account and spent nearly $1 million of a $1.7 million war chest raised from private donors.
Other findings include:
In fiscal year 2015–16, philanthropy accounted for 63 percent of total spending by Alliance Home Office. The CMO took in $29.4 million in private giving against $46.5 million in expenses.
The Alliance CMO donated more funds to its charter schools in fiscal years 2014–15 and 2015–16 than it had in fiscal year 2013–14, before the unionization efforts began.
Classroom expenditures did not decline because of Alliance's anti-union campaign.
Alliance Home Office used private funds to reimburse its schools for staff time spent on anti-union activities.
Alliance's policies and procedures did not establish adequate segregation of duties over the Alliance charter schools' procurement process to mitigate the chance of fraud and abuse.
Both sides were quick to claim wins in the findings. An Alliance spokesperson was quoted as saying the audit represented a vindication for the franchisor. For its part, California Charter Schools Association (CCSA), whose own role in using Alliance parent-student data was examined by auditors, released a statement commending Alliance but downplaying the audit's privacy criticisms.
"The audit confirmed that all public funds received by the Alliance College-Ready Public Schools were directed to the classroom," it stated, "and that per-pupil classroom spending at three Alliance charter schools reviewed for the audit had in fact increased during the period of 2013 to 2016."
But Alliance teachers claimed a victory in what they said amounted to the first official acknowledgment by the charter that it was actively fighting unionization.
"The Alliance has been claiming over and over again that they're not running an anti-union campaign," said Alisha Mernick, an art teacher at Alliance Gertz-Ressler High School. "They're really still sticking to this narrative that this is an illusion that we've painted as some kind of tactic. In this report, it says this is the anti-union campaign. This is dollars spent, documented carefully."
Charter schools are publicly financed but privately operated, and fears by the state legislature's Joint Legislative Audit Committee that the 12,500-student, 28-school Alliance network, which is the largest charter chain in Los Angeles, might be misspending tax dollars, became one of the audit's objectives. But the committee also tasked the auditor to look at whether Alliance's use of the confidential information about parents, students and alumni had violated the protections of the Family Education Rights and Privacy Act (FERPA).
Those concerns were prompted by reports that part of the anti-union effort was led by CCSA, the state charter industry's trade and lobbying organization. CCSA had recruited former Alliance students and paid them to work at a phone bank in an outreach program that asked Alliance parents to oppose the union drive. Parent and student phone numbers and addresses are considered protected data under FERPA, and parents have the right to opt out of allowing a school to share the information with third parties.
On the first allegation, the auditor found that although the school's charter management organization, Alliance Home Office, had spent $917,759 as of June, 2016 on the union fight out of a total of $1.7 million in private philanthropy raised to block the union, that money was segregated in a separate account from tax revenues. Auditors also said that Alliance had used an additional $2 million in pro bono legal work in the campaign.
That grand total drew a sharp rebuke from UTLA President Alex Caputo-Pearl. In a statement, Caputo-Pearl blasted Alliance's spending priorities, charging that "Raising funds for a war chest to fight your own employees is just plain wrong. Operators of publicly funded schools should be working to see that every available dollar is spent to further quality education for students."
But giving student directory information to CCSA was another matter, according to auditors. The report rejected Alliance's claim that under FERPA's broad exception of "legitimate educational interest" it was free to share confidential student information without undergoing the cumbersome process that requires parents to annually opt out of waiving their privacy rights. The catch, auditors insisted, was that Alliance would have had to define the terms of the exception in annual notifications to parents, which it had failed to do.
But even had the charter sent out the notifications, the audit had no way to verify Alliance claims that it removed student data based on required parent opt-outs for the simple reason that the school hadn't bothered to save any of the parent letters. Though that lapse effectively allowed the CMO to narrowly dodge a FERPA violation, auditors felt compelled to warn the operator in an addendum that its carelessness did not equate to following the law.
"Alliance is putting undue emphasis on the fact that the deficiencies we found related to its management processes do not violate specific provisions of law," auditors reprimanded. "Strong management processes, sometimes referred to as internal controls, help ensure that entities do not misuse public funds or otherwise violate the law."
Teacher Alisha Mernick remains skeptical that Alliance followed the opt-out process at all before the audit, insisting that in her six years at Alliance, she has only one memory of ever passing out the letters.
"I remember handing out those letters," she asserted. "You know, 'These are your privacy rights. This is the law. If you wish to opt out from this policy, you need to write a letter, asking to opt out and deliver it to the office.' The one and only time I've handed out that letter was after we learned about CCSA phone-banking parents."
Parent Rosalba Naranjo (Photo: Pandora Young)
Rosalba Naranjo, who has a seventh grade daughter at Alliance Richard Merkin Middle School, and was an early supporter of the unionization effort, told Capital & Main that she knew nothing about an opt-out letter or any other notification from Alliance informing her that the school reserved the right to share her child's information with outside vendors unless she objected in writing.
"I never received a letter saying I had that option," said Naranjo. "But I think it's wrong that parents are receiving mailer after mailer, telling us that teachers forming their union is going to be bad for kids. What's bad is kids being exposed to all that negative propaganda."
UTLA currently represents over 1,000 educators in independent charter schools within LAUSD's boundaries. Forming a bargaining unit at Alliance would require a majority vote by Alliance teachers and other certificated staff.
Mernick thinks that both momentum and the support of parents are on the teachers' side.
"When parents are able to connect that teachers are going to be advocating on behalf of our students," said Mernick, "and [that] teachers having a more equal say in how our [school] works is ultimately going to be good for the students as well, parents have been supportive. I've yet to meet a parent who reacts negatively."

California's Schools Chief: Why a Low-Profile Job Matters — And Is Awash in Election Money
Whoever is elected Superintendent of Public Instruction in November will have a historic opportunity to correct the course of a system in which the public good has increasingly been compromised by the competing demands of private interest.

---
What makes the superintendent far more than a glorified administrator is the authority that comes with a popularly elected mandate.
---
The most persuasive evidence that the California Dream is rooted in Enlightenment notions of free public education, democratic governance and equity can be found in the state's founding document. Not only does the 1849 Constitution sketch out the contours of public schools, accountability, a funding mechanism and a Department of Education, but the framers stipulate that it be led by an elected State Superintendent of Public Instruction (SPI).
Fast-forward 169 years to the election of a new superintendent and the latest test of California's commitment to its foundational cornerstone. The stakes are high. Though California spends 40 percent (or $56 billion) of its $138 billion budget on its six-million student public school system, the past four decades have seen the state slip from among the top-five states for school funding to consistently ranking in the bottom five. Whoever is elected on November 6 will have a historic opportunity to correct the course of a system in which the public good has increasingly been compromised by the competing demands of private interest.
What, exactly, does the superintendent do? The political shorthand typically describes the $175,000-a-year position as Sacramento's elected equivalent to Betsy DeVos, the Trump-appointed U.S. Secretary of Education.
---
The superintendent can use the post's bully pulpit to act as a super-lobbyist
on behalf of students.
---
On paper, the SPI interprets regulations, sets curriculum and teaching standards, collects school accountability data and manages the day-to-day business of the sprawling California Department of Education. The superintendent is thus an implementer but not a maker of policy — which is the bailiwick of the governor and his appointed president of the State Board of Education.
But those roles represent a great deal of power, and not just for their direct impact on California students and their families. Jack O'Connell, whose two-term tenure as schools superintendent immediately preceded Tom Torlakson's election as superintendent in 2010, says the sheer size of the California Department of Education means that decisions by its superintendent reverberate far beyond state borders.
"There's an organization that all 50 state superintendents belong to," notes O'Connell, "and there's a line on their agenda — 'Hey California, what's happening?' Because [we're doing] what's going to come next [elsewhere]. So when we start requiring algebra in eighth grade, textbook companies are going to start putting algebra in eighth grade, and those are the same textbooks that other states are going to use."
What ultimately makes the SPI far more than a glorified administrator or compliance officer is the authority that comes from having a mandate. Unlike the 37 states that follow the federal model by appointing the chief executive of their education agencies, California is among a select group that gives voters the final say. Winning a statewide election translates into power, says Julian Vasquez Heilig, a professor of educational leadership and policy studies, and the director of the Doctorate in Educational Leadership at California State University, Sacramento.
"You look at other states, like Texas, [where] the Commissioner of Education is appointed. This position is different," Heilig explains. "The Superintendent of Public Instruction is not beholden to the governor but is setting an agenda for education. So it's a really important office. Teacher associations have [the superintendent race] as one of their top priorities, because they understand the sort of independence that this elected official has."
That institutional independence, plus the opportunities afforded by the SPI's automatic seat on the State Board of Education, has evolved into an almost mystical power of personal persuasion. Superintendents often refer to it as "the bully pulpit," though during the 1960s, that term was realized in its worst sense — when populist Republican segregationist Max L. Rafferty used his pulpit for declaring war on the counterculture, and became a national figure in the process.
In its best sense, however, the SPI can use those powers of persuasion and independence to act as a kind of super-lobbyist and coalition-builder from inside or outside the state schools bureaucracy to advocate for students. Democrat Bill Honig, who spent a decade in the job from 1983 to 1993, was renowned for his public battles with Republican Governor George Deukmejian. In 1990, that meant organizing a statewide resistance against Deukmejian's attempted cut of $800 million from the schools. Honig calls it the "convening power," and he credits Torlakson's mastery of it, in tandem with Jerry Brown, for transformative changes like Local Control Funding Formulas, alternative school-accountability measures and bringing Common Core to California.
"This is a very complex educational system in California, with local school districts and boards, and teachers, unions, counties, the Department of Ed and the State Board," Honig says. "I mean, there's a lot of moving parts. When we are the most effective is when we're moving in a common direction under a common philosophy, and that's what's happened in the last eight years under Brown and [board president] Michael Kirst and Tom Torlakson."
Democrat Delaine Eastin concurs. State schools superintendent from 1995 to 2003, Eastin had to operate under both the governorships of Republican Pete Wilson and Democrat Gray Davis. It was under Wilson that she similarly found herself politically isolated and facing a hostile governor, who she also had to sue for illegally withholding money from schools. She adds, however, that effective independence can also depend on the determination of the individual occupying the office.
"Having a voice at the table that's steadfast and articulate is really important," Eastin says. "The superintendent can be ineffective if the superintendent sits on his hands, or her hands. But it is important that the superintendent be nimble and to not paint with too broad a brush. … Sometimes you have to go toe to toe."
The superintendent race has already attracted the inflationary levels of campaign spending by education PACs and independent expenditure committees that critics say is rattling the integrity of California elections. But the June gubernatorial primary reached a new spending height with a political belly flop that was solely the work of a PAC controlled by the California Charter Schools Association (CCSA). In a failed attempt to boost the election hopes of pro-charter candidate Antonio Villaraigosa, the charter lobbying group dropped $22 million into the former Los Angeles mayor's flagging campaign against Lieutenant Governor Gavin Newsom.
Now, five weeks out from the general election, the only option open for charter school forces is to repeat that performance by pulling out the money stops in the superintendent's race, where Marshall Tuck, a former Los Angeles charter school operator in his second run for superintendent, is facing teachers-backed Tony Thurmond, a progressive Assemblymember and former social worker from Richmond. The two Democrats finished the primary with Tuck barely edging out Thurmond, 37 to 35.6 percent. Although officially nonpartisan, the PAC spending makes the race the latest proxy for the broader battle between progressives and neoliberals for the soul of California's fractious Democratic Party.
Because charters are ground zero for that fight in California education, it's little surprise that Tuck and Thurmond's sharpest differences revolve around fixes to the state's deeply divisive charter school law. Public schools have long complained that the law's authorization and funding mechanisms doom struggling schools and push fiscally stressed districts into insolvency. Thurmond has said he'd consider supporting a "pause" to new charters; Tuck has flatly rejected any brake to charter expansion but would give extra funding to districts hemorrhaging enrollment to keep them afloat during downsizing.
The issue has made Superintendent the only non-ballot initiative race to make the California Fair Political Practices Commission website's "Top Ten" list of heaviest PAC spending for the general election. Recent filings with California Secretary of State show the Tuck campaign far out front in the super-PAC money race, with Tuck at $14.3 million, mostly from EdVoice for the Kids PAC, a charter PAC associated with Reed Hastings, the billionaire Netflix CEO and a major charter school funder. The Thurmond campaign stands at roughly $5 million, mostly from unions. (Disclosure: Some of Thurmond's campaign contributors are financial supporters of this website.)
At the end of the day, the effectiveness of any superintendent hinges on an ability to strike an amicable working partnership with the State Board of Education and the governor — to move an agenda in "a common direction" under a common philosophy. And if bad blood left by the charter lobby's bare-knuckle primary campaign against Gavin Newsom should mean that a Superintendent Tuck wouldn't be off to a running start with a Governor Newsom, there's still plenty of common ground between the two camps on school funding, early education, California's teacher crisis and closing the achievement gap.
But whoever wins, there remains a unique opportunity for a superintendent and governor on the same philosophical page to change the paradigm for reform and bring peace to a destructive quarter-century of charter-versus-public school warfare that has come mostly at the expense of students.
---
Copyright Capital & Main