Why the Founder of Beyond Meat Won't Demonize the Consumption of Beef
On this episode of The Bottom Line, Ethan Brown explains why working with the meat industry is essential to transcending it.
Beyond Meat CEO Ethan Brown and friends. Photo via Beyond Meat.
---
The first time that venture capitalist Ray Lane ate something produced by Beyond Meat, one thing stuck with him—literally.
Back then, six or seven years ago, the company was focused on creating a chicken-like strip from plants. "I put it in my mouth, and it's still there 15 minutes later," recalls Lane, a partner emeritus at Kleiner Perkins Caufield & Byers, which in 2011 became the first outside investor in Beyond Meat. "I'm trying to pick it out of my teeth."
Since then, Beyond Meat has added to its offerings plant-based burger patties and crumbles good for tacos and Bolognese—all of it with the same aim: to replicate the flavor, texture, and full sensory experience of eating animals but to deliver high levels of protein (mostly via peas) in a way that is far better for both human health and the environment.
"My mother always questions my strategy on this and says, 'Why are you always trying to make it taste like meat? Why not just make it taste good and leave the rest alone?'" Ethan Brown, Beyond Meat's founder and CEO, told me on the latest episode of my podcast, The Bottom Line, where he was joined by Lane.
But Brown believes that the only way to crack the mass market is to acknowledge that people have a strong attachment to meat and to take that on directly—a decision that has catapulted his company's products into the meat case (and not the health-food aisle) at Whole Foods, Safeway, Kroger, and other chains.
"Meat is central to who we are as a species and as a culture, and so the notion that people are going to stop eating meat, I think, is a false one," Brown says. "But the idea that people will start eating plant-based meat is a very promising one."
Brown's determination has led to another crucial piece of his strategy, as well: not shying away from collaborating with traditional players in the meat industry. "There's a lot to learn from them both on the production side and on the development side," Brown explains.
And so, while Beyond Meat counts the Humane Society of the United States as an investor, Tyson Foods owns 5% of the company. Meanwhile, former McDonald's CEO Don Thompson, another investor in Beyond Meat, is the one who came up with the name of the company's signature product: the Beyond Burger.
"It would be a mistake to demonize the consumption of meat," says Brown, who himself is a vegan. Climate change, which is driven in large measure by livestock production, "is a global problem we have to solve together. There's not time for ideological differences. . . . Protein is protein."
You can listen to my entire interview with Brown and Lane here, as well as Ernest Savage reporting on efforts by a startup called Milk and Eggs to bring fresh fruits and vegetables to food deserts, and Natalie Foster exploring why the Independent Drivers Guild in New York represents an important new form of collective worker power.
---
The Bottom Line is a production of Capital & Main. 
Upending the Nation's Financial Giants With Beneficial State Bank's Kat Taylor
On the latest episode of "The Bottom Line" podcast, CEO Kat Taylor lays out her strategy for proving that a bank can be profitable, pay its employees well, and pursue an agenda of economic justice and planetary health.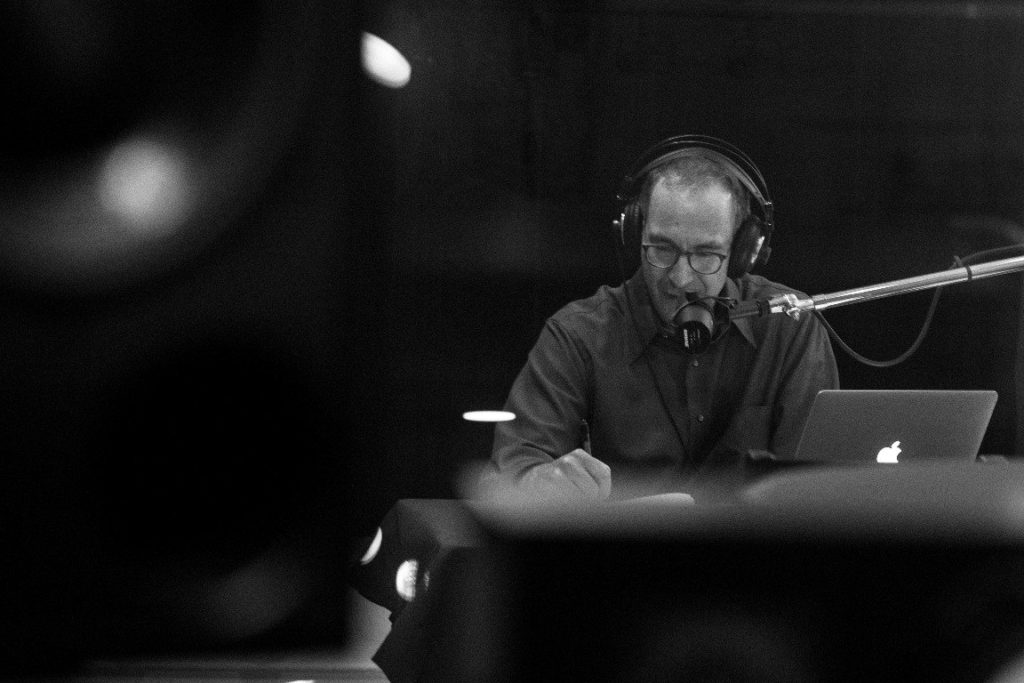 Before the financial crisis in 2007, the nation's largest banks reported returns on equity of more than 20%. Even today, in a less frothy time, Wells Fargo maintains a target of between 12% and 15%. But Beneficial State Bank will never surpass 10% when it comes to this closely watched metric—and that's all by design.
"I don't think there is another bank who has an upper end on their range of return on equity," Kat Taylor, Beneficial's CEO and co-founder (along with her husband, Tom Steyer, the hedge fund billionaire and political activist) told me on the latest episode of my podcast, The Bottom Line. If you're seeking to maximize profits for your shareholders, she notes, "you're going to be happy to make as much as you can.
"We disagree with that principally for two reasons," Taylor adds, explaining that if Beneficial's return exceeds 10%, "we're likely either overcharging our customers or underpaying our colleagues"—and that "would be in defiance of our mission."
Not that Beneficial is cavalier about being financially sustainable. It is aiming for a return on equity of at least 6%—a mark that the bank has reached before and is diligently pushing to hit again as it digests its merger this year with Albina Community Bank. Because of the transaction, Beneficial now has more than 250 employees at 17 locations throughout California, Oregon, and Washington. It boasts about $1 billion in assets.
Of course, that's miniscule compared with the behemoths of the banking industry, like JPMorgan Chase and Bank of America, each with assets topping $2 trillion.
But Taylor believes that at its current size, or perhaps a bit bigger, Beneficial can help upend the sector by demonstrating that a bank can "thrive competitively," loan money in a way that boosts "economic justice" and is restorative to the planet, and still pay its workers 150% of a living wage (as calculated by MIT).
"We need to sort of part the waves so that others can follow us," Taylor says.
Indeed, her theory of change is that as some of the large regional banks see Beneficial's plan succeeding, they will realize that pursuing a similar path will enable them to attract two increasingly important groups: socially conscious consumers as well as talented employees who "will not take a job in opposition to their values if they can at all avoid it."
"All of those large regional banks compete with the biggest banks in the system," Taylor notes, and they may well be compelled to "take up our behaviors and . . . our commitments solely for the purpose of winning what I call the market share wars."
Taylor grew up with banking in her blood. Her grandfather was the president of Crocker National Bank in San Francisco, and after getting her JD/MBA at Stanford she found her way to Wells Fargo's credit training program.
But she left Wells after 18 months, going on to raise four children and becoming deeply involved in a number of nonprofits, many of them centered on civil rights—a lifelong passion. Decades passed.
Then in 2004, George W. Bush won the White House, and Taylor and Steyer decided that they would do all they could "to exert progressive values in an unprogressive time." Among the ideas suggested to them, Taylor says, was to launch a "next-gen banking organization." They found the notion compelling because banks are "so central to everyone's life." OneCalifornia Bank, Beneficial's predecessor, was chartered in 2007.
Despite her family history and her stint at Wells, Taylor stresses that she was soon plunging into a foreign world.
"I really had very little training to go into banking," Taylor says. "But sometimes I think that's a good thing, to have one person in the leadership of an organization who does not think that past is prologue, who does not think this is the way we've always done banking so this is the way we'll always do it going forward."
You can listen to my entire interview with Taylor here, along with Megan Kamerick reporting on why front-line bank jobs are generally so miserable and Karan Chopra exploring the need for employers and educators to build new bridges in an era of lifelong learning.
The Bottom Line is a production of Capital & Main.