Why I'm Suing California for Lead Data
Public records lawsuits are time consuming, requiring an attorney who believes the case is one for which it is worth going to the mat. But occasionally lines are crossed that simply have to be challenged.

One would think that simply out of self-preservation the California officials charged with making sure a dangerous lead mess in Sacramento gets cleaned up would know better than to attempt an end run around laws protecting the public from lead contamination.
---
Digging through documents for hidden truths and revelations is a huge part of what investigative journalists like myself do.
Requests for documents made under California's Public Records Act typically take 10 days to a month to be fulfilled. Sometimes the wait can be excruciatingly longer. Earlier this year I spent four months waiting and pleading with the California Department of Public Health (CDPH) to hand over 56 pages of documents related to lead contamination at a Sacramento gun range.
Ultimately, the records showed that in 2003, California public health officials were aware of life-threatening levels of lead at Sacramento's city-owned, indoor Mangan Park Rifle and Pistol Range. Yet the range continued to operate for another dozen years, raising questions about official negligence in allowing such a hazardous operation to continue.
Because the delay in providing the documents seemed unreasonable and one not allowed under California law, I considered suing CDPH. However, public records lawsuits are time consuming, requiring an attorney who believes the case is one for which it is worth going to the mat. But occasionally lines are crossed that simply have to be challenged. That's why I filed a lawsuit last week in Sacramento County Superior Court objecting to the secrecy surrounding the protracted cleanup of lead at the range.
The Mangan gun range was closed in December, 2014. But because it had been allowed to continue to operate with extremely high accumulations of hazardous lead dust from spent ammunition for years, the surrounding park and neighborhood homes were also contaminated, putting children at risk for lead poisoning. Officials from California's Department of Toxic Substances Control (DTSC) and the County of Sacramento have been overseeing the cleanup for 18 months. For the most part the agencies were responsive when it came to turning over documents.
But after Capital & Main published a series of critical articles detailing problems in the cleanup process, my request for documents started hitting road blocks. In June, I asked to see plans for the long delayed cleanup of homes. As part of my investigation I've reviewed thousands of pages of documents, and this request seemed entirely unremarkable. But both the county and state toxic substances control refused to give me the plan. They said it was a draft and therefore exempt. They also claimed that emails discussing the cleanup are exempt as well.
The issues being discussed behind closed doors could use some disinfecting sunshine. They include the cleanup standard for the contaminated yards that the state and county will enforce. The city, according to the handful of emails I have been provided, is pushing for a standard some experts argue is not protective enough of public health. And the city is pointing skyward when it comes to blame, suggesting that planes from the nearby Sacramento Executive Airport are responsible for the lead, not the gun range that created tons of toxic lead particle waste. That's a crucial issue because if regulators agree, that could impact families' ability to receive compensation for lead-related health issues.
I am being represented by attorney Paul Boylan, an expert in California public records law. "The public has the right to obtain and examine records that reveal how well–or how poorly–a public agency is fulfilling their duties to the public," Boylan said in a statement. "A cleanup process of lead, a dangerous neurotoxin, shrouded in secrecy, harms the public. That's why access to these documents is so crucial, and denying that access is simply wrong."
I have reason to be skeptical that the cleanup will be conducted thoroughly and safely with full transparency.
Last year I discovered that the firm the City of Sacramento hired to test the soil in Mangan Park lacked the certification required by California law. Hiring an uncertified company almost had huge consequences. The firm initially tested too deep to detect badly contaminated soil. The state's Department of Public Health confirmed my findings that the testing firm had no certification, a potential criminal violation.
I did not know at the time that I had stumbled onto a bigger issue: The company that the City of Sacramento hired to perform the actual cleanup of the park, a big job requiring removing tons of lead-tainted soil, also lacked legally required certification. The job is a particularly delicate one requiring expertise because lead dust can become airborne as it is carted away.
The California legislature passed laws decades ago requiring that people who work around lead be properly trained to protect the public, especially children, from shoddy standards that could expose the public to lead.
Officials at DTSC and Sacramento County appear to have realized that what I had been told about certification requirements for lead testing made the hiring of an uncertified company to perform the cleanup problematic. With heavy equipment near ready to roll to begin the cleanup, emails from July, 2016 show that senior officials from Sacramento County and DTSC lobbied public health officials at CDPH (which administers certification requirements) to tell me that the legally required requirements should not apply to the cleanup of the popular Sacramento park.
Brenda Bongiorno, a communications officer for Sacramento County, wrote an email to Ali Bay, the deputy director of the public health department's office of public affairs, to say it would "be helpful if CDPH (public health) contacted Joe Rubin to let him know that the information provided by CDPH likely does not apply to the Mangan Park lead cleanup and that the cleanup work plans and requirements for Mangan Park are set by the DTSC (toxic substances control)."
In another email to the public health department, Bongiorno stated, "Charlie Ridenour from DTSC left the County a message regarding the lead cleanup at Mangan Park and that CDPH/HUD Lead certification requirements do not apply for this cleanup effort. Please let me know as soon as possible if this information has been communicated with Joe Rubin."
Emails from Ridenour, the official at the Department of Toxic Substances Control supervising the Mangan cleanup, reveal he also tried to convince top officials at the state department of public health to issue a waiver stating that the Sacramento lead cleanup was exempt from California public health laws.
To their credit, public health officials held their ground on the certification issue. The city had to reverse course and find a certified company to perform the lead mitigation work. Of course the cleanup of a park often packed with kids should be subject to California's public health laws. But the entire episode shows that California regulators have yet to take to heart the lessons from the lead tragedy in Flint, Michigan.
Michigan officials who initially covered up the lead hazards in Flint's water supply have been charged with willful neglect of duty and, in some cases, involuntary manslaughter. One would think that simply out of self-preservation the California officials charged with making sure a dangerous lead mess in Sacramento gets cleaned up would know better than to attempt an end run around laws protecting the public from lead contamination. Now those same officials from the state's toxic substances control and Sacramento County are asserting that documents related to crucial public health decisions are somehow exempt from public disclosure.
The California Department of Public Health has confirmed four cases of lead poisoning linked to the former Mangan gun range. Parents are heartbroken that developing children have grown up with hazardous lead dust in their yards and in the leafy park where they often played. Obtaining public records, and sometimes fighting for them in court, is essential in a society that values a free press. I'm confident that a judge will allow a ray of sunshine into a process that deserves better than secrecy.
---
Copyright Capital & Main

Did Disneyland Try to Sink a Bill Protecting Workers from Lead Poisoning? 
Why would Disneyland, which hosts thousands of kids every day, be part of an effort to defeat a bill that simply requires reporting of blood-lead levels high enough to produce heart disease and serious brain disorders?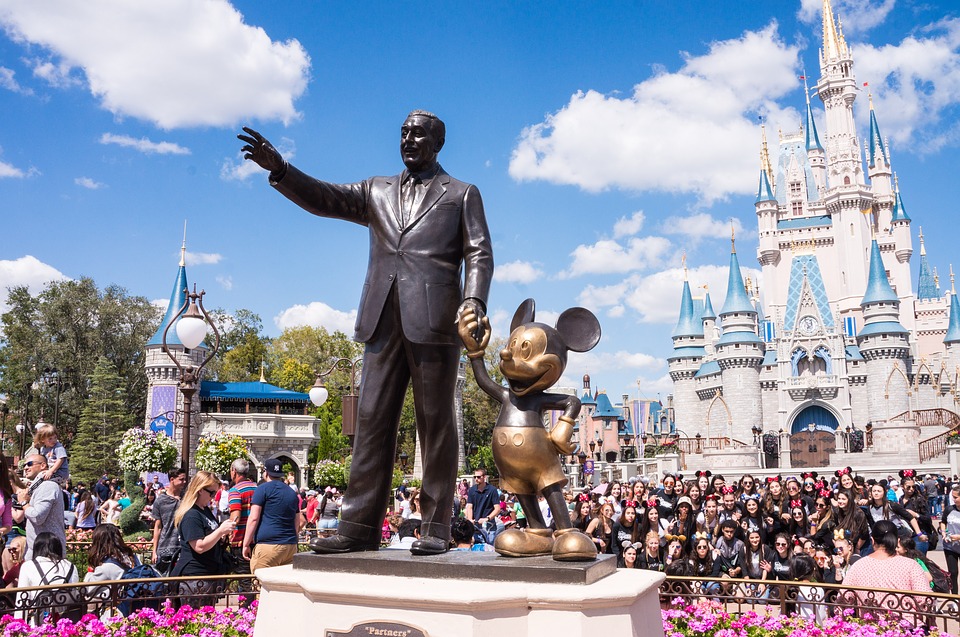 When Assemblyperson Ash Kalra (D-San Jose) learned about Capital & Main and USC's Center for Health Journalism investigation into how hundreds of workers at the former Exide Battery Recycling Plant near downtown Los Angeles became victims of lead poisoning, he created a modest bill to try and ensure it wouldn't happen again.
Among our report's revelations was the fact that the California Department of Public Health was aware of thousands of troubling blood tests revealing high levels of lead, but failed to tell the Division of Occupational Safety and Health (Cal/OSHA) about the problem.
Kalra's bill, Assembly Bill 2963, requires that the Department of Health inform Cal/OSHA when workers have seriously elevated blood levels and Cal/OSHA performs inspections.
The bill has had clear sailing until now, easily passing in the Assembly Labor Committee in March and winning unanimous approval from Democrats on the Appropriations Committee last week. But as the worker-protection measure headed to a crucial floor vote this week, a coalition of industry groups, one of which includes the iconic Disneyland Resort, worked the halls of the Capitol to kill the bill. The lobbying effort nearly prevailed: AB 2963 passed by a single vote Wednesday evening and now faces what is certain to be a battle in the California state Senate.
So why would Disneyland, which hosts thousands of kids every day, be part of an effort to defeat a bill that simply requires reporting of blood-lead levels high enough to produce heart disease and serious brain disorders? A May 29 letter endorsed by 15 industry groups, including the Battery Council International, the California Chamber of Commerce and the California Hotel and Lodging Association (which includes a Disneyland Resort vice president on its board) argues that California's current system to protect employees, depending largely on voluntary compliance, is working just fine.
The letter states: "Perversely, AB 2963 would transform this existing well-functioning public health program into an enforcement program that creates an allegation of a serious violation where none exists in Cal/OSHA law and the workplace may not even be the source of exposure."
The bill will be costly, the opposition letter also says, with an estimated price tag of $267,000 to implement and requiring Cal/OSHA to hire one or two additional inspectors.
"That's a small price to pay" said Bill Allayaud, California Director of Government Affairs for the Environmental Working Group, which is trying to keep moderate Democrats from being swayed by the industry lobby.
"The California Chamber of Commerce and their allies are misrepresenting what the bill does and convincing industries like the hotel industry to lend their name to the fight, even though this bill would have zero impact on hotels," Allayaud said. "The law focuses on workplaces where lead is in heavy use, like firing ranges and battery recycling facilities where workers are actually being impacted by a dangerous neurotoxin.  Besides, I can't imagine [that] parents who visit a resort like Disneyland would want their kids anywhere near lead if found at the levels that would have employees testing at the alarm bell level. Who wouldn't want an OSHA inspection in that case?"
Suzi Brown, vice president of communications at Disneyland Resorts, said that the "California Lodging Association is just one organization that we are involved with. As you can imagine we are involved with many trade organizations." Brown said that Disney vice president Elliot Mills, who sits on the association's board, was not present for the vote to oppose AB 2963. "To somehow link Disney to this in a specific way is not accurate," she added. "And to somehow position this that we are not concerned about worker safety is flawed as well."
At the March California State Assembly Labor and Employment Committee hearing, Kalra introduced his bill by reading a letter from former Exide lead smelter Alvin Richardson (who struggles with lead poisoning symptoms we documented in our investigation) and his wife, LaShawn. "We read a recent investigative story, and it was very hurtful to learn that Cal/OSHA excused the high lead levels that Alvin and the other Exide workers were constantly exposed to," the letter said. "People shouldn't be treated like they are disposable. That's not what America or California is supposed to be about."
Assemblymember Reggie Jones-Sawyer (D-Los Angeles) was moved to vote yes. "My district's right next to the Exide plant, and it's had an impact on my community and my residents," he said. "And if this is something that could have prevented what happened at Exide, we should have been doing this a while ago."
AB 2963 needed Jones-Sawyer's vote again on Wednesday to barely pass it out of the Assembly. Whether the bill makes it to Governor Jerry Brown's desk is dependent on how well the arguments of the California Chamber of Commerce and other industry voices opposing the bill go over in the Senate.
---
Copyright Capital & Main