Why Giving Ex-Felons a Second Chance Is Good for Business
On this bonus episode of The Bottom Line, Gretchen Peterson of Dave's Killer Bread and Scott Budnick of the Anti-Recidivism Coalition share how those with criminal backgrounds often make great employees.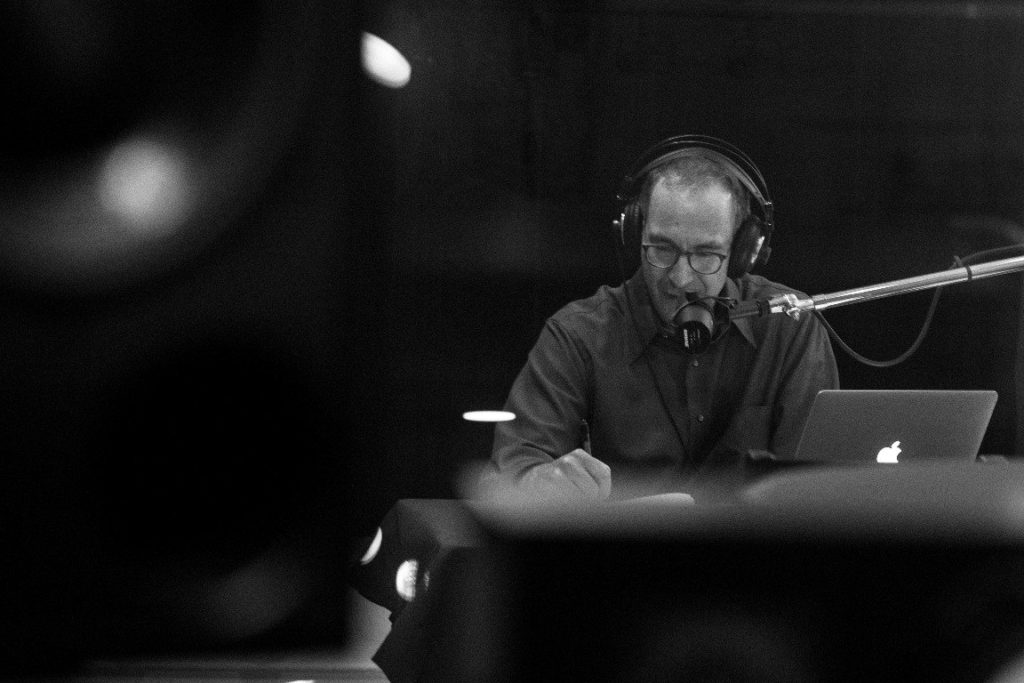 More than 600,000 people in the United States are let out of prison annually, only to find that landing a job is near impossible.
In fact, a year after they've gotten out, some two-thirds of these folks remain unemployed—often because of the stigma that they carry and concerns over what kinds of workers they'll prove to be.
But where many businesses can only envision big problems among this population, others have come to discover huge pluses.
Most companies believe that those who've spent time locked up "might be unstable or just unemployable—and all of that is untrue," Gretchen Peterson, the director of human resources at Dave's Killer Bread, where about a third of its 300 employees have criminal backgrounds, told me on the latest episode of my podcast, The Bottom Line.
My other guest, Hollywood producer turned prison-reform advocate Scott Budnick, makes the same point. With the right training, those who've been released from prison tend to display "a hunger and a work ethic even more than your traditional . . . employee," says Budnick, the founder and president of the Anti-Recidivism Coalition, a nonprofit in Los Angeles.
For both Budnick and Peterson, the idea that society would turn its back on ex-felons and leave them jobless—especially when some 70 million American adults have criminal records—makes no sense.
We should want those who've paid their dues "to be able to reintegrate and compete with everyone else without this scarlet letter that they're wearing forever," Budnick says. "That's good for public safety. That means there's an 80 percent less chance that they're going to commit another crime. . . . That means they're going to pay taxes."
Says Peterson: "They're your next door neighbor. When people can personalize that and get to know an individual, then they realize that person has made a mistake potentially, or maybe two mistakes. . . . But should they be held accountable for that for the rest of their life once they've served their sentence?"
At Dave's Killer Bread—which traces its own history to 2005, when co-founder Dave Dahl was welcomed back to his family's bakery after a 15-year prison term—myriad benefits have materialized from this philosophy.
For one thing, Peterson suggests, former felons are usually engaged and productive because they are grateful for the opportunity they're receiving. "They're very appreciative . . . to have stable employment," she says.
Attracting front-line workers is also easy because DKB, as the company is known, has earned a reputation among re-entry programs and criminal justice agencies around its hometown of Milwaukie, Oregon, for being a second-chance employer. "We are never short of candidates," Peterson says—even though it spends almost nothing on recruitment.
What's more, she says, people who've been incarcerated can bring certain insights to the workplace that others lack. "It's definitely an advantage," Peterson says, noting how one of her colleagues is an excellent supervisor because of a high level of emotional intelligence that he honed behind bars. "He needed to be able to assess and read and listen and work with other people from all walks of life in order, really, to survive that experience," she says.
And finally, Peterson explains, there's this virtue: The company is a magnet for those who, like herself, want to do some good in the world. "It's a mission," she says. "It's more than just baking bread."
You can listen to my interviews with Peterson and Budnick here.
The Bottom Line is a production of Capital & Main. 
Why One Private-Equity Pioneer Is So Fed Up With The Industry, He's Ready To Quit
Co-published by Fast Company
Leo Hindery has long been outspoken about super-rich fund managers who exploit a loophole that allows them to pay the capital-gains tax rate—about half the ordinary tax rate—on a huge chunk of their personal income.

Co-published by Fast Company
"
G
reed is winning," Leo Hindery tells me on
the latest episode
of my podcast, The Bottom Line. "I don't like its trends. " Hindery, a private-equity pioneer, is fed up with the mores of his
$2.5 trillion industry
.
"I'm not sure I'm going to stay in the business," he says.
Hindery, who runs New York-based InterMedia Partners, stresses that he looks forward to continuing to make "thoughtful investments" on behalf of others. But he is mulling a new vehicle outside the realm of private equity.
"I don't like the fee structure," he explains. "I think it's usurious. I think it's caused really unfortunate—almost unethical—behaviors by some of the managers. I'm not happy with it. So we're going to change our own perspectives."
Hindery's displeasure comes in large measure from seeing private equity change over time. When the field began to take off in the mid-1980s, he says, there was more of an inclination to acquire businesses and hold onto them for five to seven years, building them up along the way.
But now, he says, there is so much capital chasing so few good deals, it has put pressure on private-equity managers—often young generalists with zero experience in the types of businesses that they're buying—to become overleveraged and then try to turn a relatively quick profit.
"They've backed away from the longer hold, and they've gone for the more expedient action of cutting . . . costs, especially employee costs," Hindery says.
His peers infuriate him in other ways, as well. Hindery has long been outspoken about super-rich fund managers who exploit a loophole that allows them to pay the capital-gains tax rate—about half the ordinary tax rate—on a huge chunk of their personal income. "It's just unconscionable," Hindery says. "It's beyond intellectually absurd."
"There's nothing that suggests that what we do as managers of these monies is a capital gain," he adds. "To call it a capital gain is to call an orange an apple."
F
or Hindery, the declining standards in private equity are one piece of a larger picture in which the leaders of corporate America have become increasingly focused on short-term profits at the expense of the greater good to society.
When Hindery went to work for natural resources giant Utah International in the early 1970s, fresh out of business school at Stanford, he says he plunged into a world in which major CEOs "were patriots."
"They believed in the value of their employees as assets," he says. "They believed in their responsibility to their communities and to their nation." Today, however, "I can't make that generalization much anymore."
Hindery acknowledges that social impact investing is a force to be reckoned with, as more and more public-pension funds, university endowments and charitable foundations steer their investment dollars into those companies that are good stewards of the environment and their workers.
But money managers and top corporate executives—the bulk of whose own compensation is typically linked to their company's share price—are still often motivated by other concerns. At least for now, says Hindery, "greed is winning."
You can listen to my entire interview with Hindery here, along with Larry Buhl reporting on efforts by a group of wealthy individuals called the Patriotic Millionaires to battle income inequality, and Rachel Schneider exploring why we need to develop new indicators that measure people's overall financial health, not just their creditworthiness.
---
The Bottom Line is a production of Capital & Main.