Why Giving Ex-Felons a Second Chance Is Good for Business
On this bonus episode of The Bottom Line, Gretchen Peterson of Dave's Killer Bread and Scott Budnick of the Anti-Recidivism Coalition share how those with criminal backgrounds often make great employees.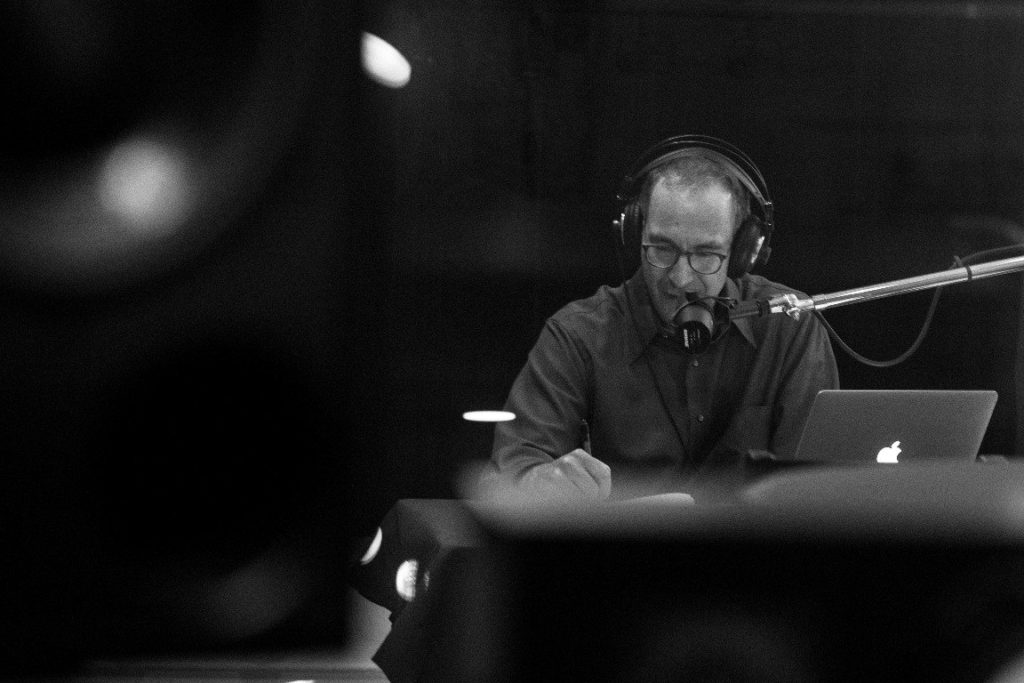 More than 600,000 people in the United States are let out of prison annually, only to find that landing a job is near impossible.
In fact, a year after they've gotten out, some two-thirds of these folks remain unemployed—often because of the stigma that they carry and concerns over what kinds of workers they'll prove to be.
But where many businesses can only envision big problems among this population, others have come to discover huge pluses.
Most companies believe that those who've spent time locked up "might be unstable or just unemployable—and all of that is untrue," Gretchen Peterson, the director of human resources at Dave's Killer Bread, where about a third of its 300 employees have criminal backgrounds, told me on the latest episode of my podcast, The Bottom Line.
My other guest, Hollywood producer turned prison-reform advocate Scott Budnick, makes the same point. With the right training, those who've been released from prison tend to display "a hunger and a work ethic even more than your traditional . . . employee," says Budnick, the founder and president of the Anti-Recidivism Coalition, a nonprofit in Los Angeles.
For both Budnick and Peterson, the idea that society would turn its back on ex-felons and leave them jobless—especially when some 70 million American adults have criminal records—makes no sense.
We should want those who've paid their dues "to be able to reintegrate and compete with everyone else without this scarlet letter that they're wearing forever," Budnick says. "That's good for public safety. That means there's an 80 percent less chance that they're going to commit another crime. . . . That means they're going to pay taxes."
Says Peterson: "They're your next door neighbor. When people can personalize that and get to know an individual, then they realize that person has made a mistake potentially, or maybe two mistakes. . . . But should they be held accountable for that for the rest of their life once they've served their sentence?"
At Dave's Killer Bread—which traces its own history to 2005, when co-founder Dave Dahl was welcomed back to his family's bakery after a 15-year prison term—myriad benefits have materialized from this philosophy.
For one thing, Peterson suggests, former felons are usually engaged and productive because they are grateful for the opportunity they're receiving. "They're very appreciative . . . to have stable employment," she says.
Attracting front-line workers is also easy because DKB, as the company is known, has earned a reputation among re-entry programs and criminal justice agencies around its hometown of Milwaukie, Oregon, for being a second-chance employer. "We are never short of candidates," Peterson says—even though it spends almost nothing on recruitment.
What's more, she says, people who've been incarcerated can bring certain insights to the workplace that others lack. "It's definitely an advantage," Peterson says, noting how one of her colleagues is an excellent supervisor because of a high level of emotional intelligence that he honed behind bars. "He needed to be able to assess and read and listen and work with other people from all walks of life in order, really, to survive that experience," she says.
And finally, Peterson explains, there's this virtue: The company is a magnet for those who, like herself, want to do some good in the world. "It's a mission," she says. "It's more than just baking bread."
You can listen to my interviews with Peterson and Budnick here.
The Bottom Line is a production of Capital & Main. 
Upending the Nation's Financial Giants With Beneficial State Bank's Kat Taylor
On the latest episode of "The Bottom Line" podcast, CEO Kat Taylor lays out her strategy for proving that a bank can be profitable, pay its employees well, and pursue an agenda of economic justice and planetary health.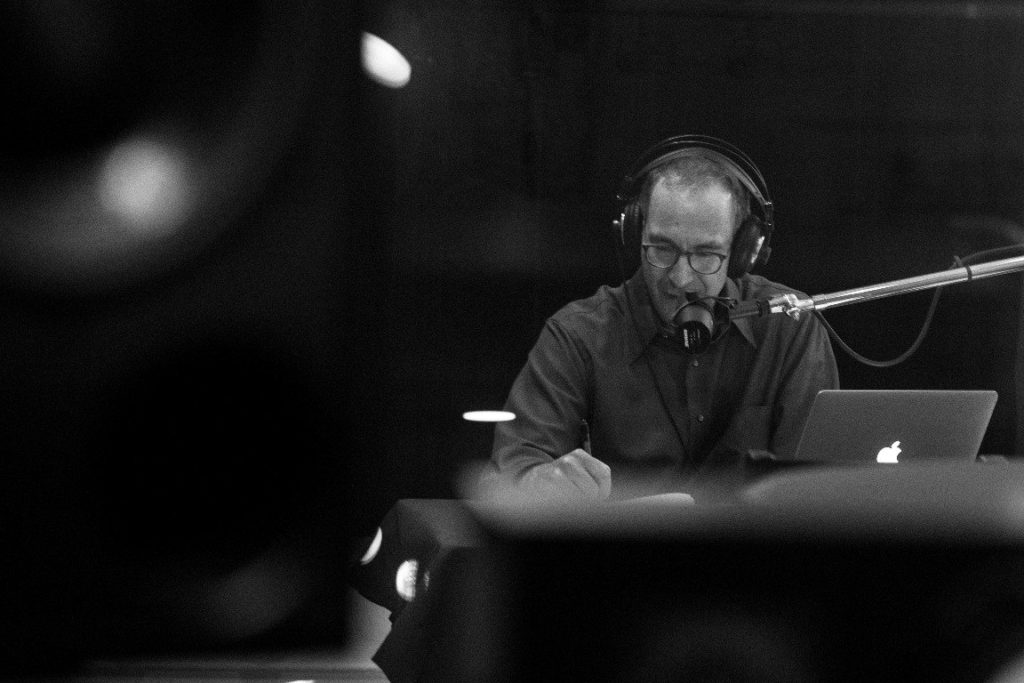 Before the financial crisis in 2007, the nation's largest banks reported returns on equity of more than 20%. Even today, in a less frothy time, Wells Fargo maintains a target of between 12% and 15%. But Beneficial State Bank will never surpass 10% when it comes to this closely watched metric—and that's all by design.
"I don't think there is another bank who has an upper end on their range of return on equity," Kat Taylor, Beneficial's CEO and co-founder (along with her husband, Tom Steyer, the hedge fund billionaire and political activist) told me on the latest episode of my podcast, The Bottom Line. If you're seeking to maximize profits for your shareholders, she notes, "you're going to be happy to make as much as you can.
"We disagree with that principally for two reasons," Taylor adds, explaining that if Beneficial's return exceeds 10%, "we're likely either overcharging our customers or underpaying our colleagues"—and that "would be in defiance of our mission."
Not that Beneficial is cavalier about being financially sustainable. It is aiming for a return on equity of at least 6%—a mark that the bank has reached before and is diligently pushing to hit again as it digests its merger this year with Albina Community Bank. Because of the transaction, Beneficial now has more than 250 employees at 17 locations throughout California, Oregon, and Washington. It boasts about $1 billion in assets.
Of course, that's miniscule compared with the behemoths of the banking industry, like JPMorgan Chase and Bank of America, each with assets topping $2 trillion.
But Taylor believes that at its current size, or perhaps a bit bigger, Beneficial can help upend the sector by demonstrating that a bank can "thrive competitively," loan money in a way that boosts "economic justice" and is restorative to the planet, and still pay its workers 150% of a living wage (as calculated by MIT).
"We need to sort of part the waves so that others can follow us," Taylor says.
Indeed, her theory of change is that as some of the large regional banks see Beneficial's plan succeeding, they will realize that pursuing a similar path will enable them to attract two increasingly important groups: socially conscious consumers as well as talented employees who "will not take a job in opposition to their values if they can at all avoid it."
"All of those large regional banks compete with the biggest banks in the system," Taylor notes, and they may well be compelled to "take up our behaviors and . . . our commitments solely for the purpose of winning what I call the market share wars."
Taylor grew up with banking in her blood. Her grandfather was the president of Crocker National Bank in San Francisco, and after getting her JD/MBA at Stanford she found her way to Wells Fargo's credit training program.
But she left Wells after 18 months, going on to raise four children and becoming deeply involved in a number of nonprofits, many of them centered on civil rights—a lifelong passion. Decades passed.
Then in 2004, George W. Bush won the White House, and Taylor and Steyer decided that they would do all they could "to exert progressive values in an unprogressive time." Among the ideas suggested to them, Taylor says, was to launch a "next-gen banking organization." They found the notion compelling because banks are "so central to everyone's life." OneCalifornia Bank, Beneficial's predecessor, was chartered in 2007.
Despite her family history and her stint at Wells, Taylor stresses that she was soon plunging into a foreign world.
"I really had very little training to go into banking," Taylor says. "But sometimes I think that's a good thing, to have one person in the leadership of an organization who does not think that past is prologue, who does not think this is the way we've always done banking so this is the way we'll always do it going forward."
You can listen to my entire interview with Taylor here, along with Megan Kamerick reporting on why front-line bank jobs are generally so miserable and Karan Chopra exploring the need for employers and educators to build new bridges in an era of lifelong learning.
The Bottom Line is a production of Capital & Main.