Why Giving Ex-Felons a Second Chance Is Good for Business
On this bonus episode of The Bottom Line, Gretchen Peterson of Dave's Killer Bread and Scott Budnick of the Anti-Recidivism Coalition share how those with criminal backgrounds often make great employees.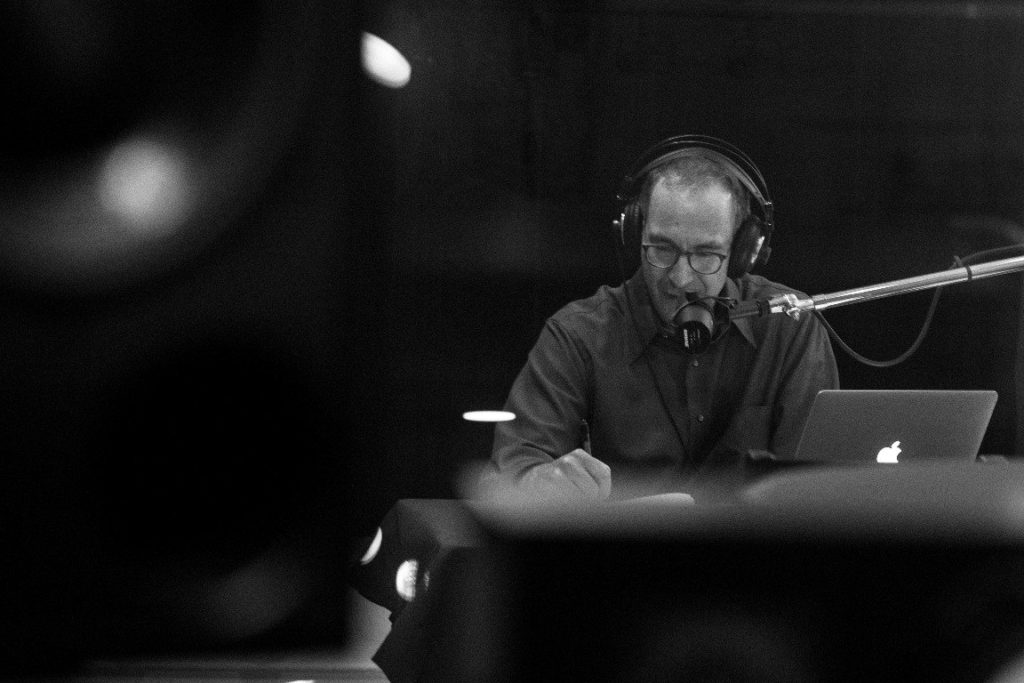 More than 600,000 people in the United States are let out of prison annually, only to find that landing a job is near impossible.
In fact, a year after they've gotten out, some two-thirds of these folks remain unemployed—often because of the stigma that they carry and concerns over what kinds of workers they'll prove to be.
But where many businesses can only envision big problems among this population, others have come to discover huge pluses.
Most companies believe that those who've spent time locked up "might be unstable or just unemployable—and all of that is untrue," Gretchen Peterson, the director of human resources at Dave's Killer Bread, where about a third of its 300 employees have criminal backgrounds, told me on the latest episode of my podcast, The Bottom Line.
My other guest, Hollywood producer turned prison-reform advocate Scott Budnick, makes the same point. With the right training, those who've been released from prison tend to display "a hunger and a work ethic even more than your traditional . . . employee," says Budnick, the founder and president of the Anti-Recidivism Coalition, a nonprofit in Los Angeles.
For both Budnick and Peterson, the idea that society would turn its back on ex-felons and leave them jobless—especially when some 70 million American adults have criminal records—makes no sense.
We should want those who've paid their dues "to be able to reintegrate and compete with everyone else without this scarlet letter that they're wearing forever," Budnick says. "That's good for public safety. That means there's an 80 percent less chance that they're going to commit another crime. . . . That means they're going to pay taxes."
Says Peterson: "They're your next door neighbor. When people can personalize that and get to know an individual, then they realize that person has made a mistake potentially, or maybe two mistakes. . . . But should they be held accountable for that for the rest of their life once they've served their sentence?"
At Dave's Killer Bread—which traces its own history to 2005, when co-founder Dave Dahl was welcomed back to his family's bakery after a 15-year prison term—myriad benefits have materialized from this philosophy.
For one thing, Peterson suggests, former felons are usually engaged and productive because they are grateful for the opportunity they're receiving. "They're very appreciative . . . to have stable employment," she says.
Attracting front-line workers is also easy because DKB, as the company is known, has earned a reputation among re-entry programs and criminal justice agencies around its hometown of Milwaukie, Oregon, for being a second-chance employer. "We are never short of candidates," Peterson says—even though it spends almost nothing on recruitment.
What's more, she says, people who've been incarcerated can bring certain insights to the workplace that others lack. "It's definitely an advantage," Peterson says, noting how one of her colleagues is an excellent supervisor because of a high level of emotional intelligence that he honed behind bars. "He needed to be able to assess and read and listen and work with other people from all walks of life in order, really, to survive that experience," she says.
And finally, Peterson explains, there's this virtue: The company is a magnet for those who, like herself, want to do some good in the world. "It's a mission," she says. "It's more than just baking bread."
You can listen to my interviews with Peterson and Budnick here.
The Bottom Line is a production of Capital & Main. 
Battling Income Inequality With Second Avenue Partners' Nick Hanauer
The Seattle maverick, who has pushed for a slate of progressive policies while warning his "fellow zillionaires" that the pitchforks are coming, explains on "The Bottom Line" podcast that his dad helped to shape his values.

When venture capitalist, entrepreneur, and political provocateur Nick Hanauer was coming of age in Seattle, he wanted a sports car. His father, however, wouldn't let him get one.
It wasn't because the family, which owned and ran bedding producer Pacific Coast Feather Co., didn't have the money for a luxury like that. Nor was it because Hanauer's dad deemed it too dangerous or frivolous.
He forbade the purchase because he was worried about the optics. "He felt strongly that it sent the entirely wrong signal to our employees who worked, in his opinion, harder than I did and couldn't afford such a thing," Hanauer told me on the latest edition of my podcast, The Bottom Line.
"That was just kind of the perspective that my dad had," Hanauer adds, "and I suppose I got some of it."
Actually, Hanauer got substantially more than some.
An early investor in Amazon and a co-founder of Second Avenue Partners, Hanauer for years has been citing the dangers of income inequality in America, famously warning his "fellow zillionaires" that "if we don't do something to fix the glaring inequities in this economy, the pitchforks are going to come for us."He also hasn't been shy about offering a host of policy prescriptions to lift up the working class. Among them: raising the minimum wage to as much as $25 an hour at the nation's biggest corporations; making vastly more people eligible for overtime pay; creating a system of portable, pro-rated, and universal benefits for independent workers; and curtailing stock buybacks.
If he had his way, he'd also significantly boost corporate taxes—a total reversal of Trumpian economics.
Hanauer says that he learned the merits of this idea from watching his father manage Pacific Coast Feather. At the time, in the 1970s, the top corporate rate was 48%. (The Trump tax law just lowered it to 21% from 35%.)
"When I grew up in the family business and tax rates were very, very high, my dad employed this fantastic tax-avoidance scheme," Hanauer says. "We called it investing in the business.
"What my dad did to avoid paying corporate tax, which he hated, was to spend every dollar of cash flow on more employees, more factories, and more equipment," he recalls. "We kept our profits insanely low because we did not want to pay more corporate tax. Today. . . the penalty of high profits is very, very low."
While Hanauer has harsh words for what he calls the "trickle-downers," his condemnation is not limited to one side of the political aisle. "The evisceration of the middle class," he says, "took place during Democrat and Republican administrations."
He also sees the public sector as just one part of the problem; the private sector, in Hanauer's eyes, has largely abdicated its responsibility, as well. "In the old days, big companies used to set the tone at the top," he says. "Today, they drag everyone down to the bottom. And that shouldn't be tolerated."
One of the corporations that Hanauer criticizes is Amazon, which he helped to get off the ground (and where, it was recently disclosed, the median employee made $28,446 last year while CEO Jeff Bezos's net worth has climbed to more than $130 billion).
"They're super exploitive—just unacceptable," Hanauer says. "What I can guarantee you is that Jeff Bezos is not going to change those things in the absence of somebody putting essentially a gun to his head and forcing him to do it."
If Hanauer's father helped to forge a firebrand, there's at least one aspect of the son's life that he would have trouble fathoming. "I . . . have this giant pile of money that would have been inconceivable to my dad," Hanauer says. "And I live a ridiculously lavish life as a consequence of that."
You can listen to my entire interview with Hanauer here, along with Larry Buhl reporting on the steady erosion of overtime pay in America, and Karan Chopra explaining how great social benefits can result when "agents of innovation" combine with "agents of scale."
The Bottom Line is a production of Capital & Main.