Where Every Day Is Trash Day
As a first-time parent of a two-year-old child I am now more convinced than ever that environment plays a major role in how we develop as humans. Not that I did not believe this prior to being a father, but nothing other than environment serves as a plausible explanation for some of my son André's behaviors that neither my wife nor I can even begin to comprehend.
One of those behaviors is, ironically, his utter infatuation with trash trucks. I say ironically not only because neither my wife nor I nor any close relative care much for trash trucks but also because I happen to be the community organizer for Don't Waste LA.  Started last year, Don't Waste LA is an effort to reform the commercial and multi-family waste industry in Los Angeles in a way that will, among other things, reduce trash truck traffic in the city.  So trash trucks are not all that exciting to my wife and me, while for many Angelenos who suffer the effects of pollution, traffic and streets full of potholes, too many of them are actually a bad thing.
So what does André's fascination with trash trucks look like, you may ask? All you need to know is that his first words as he wakes up every morning at 5 a.m. are, in this order, "milk" followed by "trash." As my wife or I give him his milk, he stumbles out of bed towards the living room looking for his toy trash truck and trash bins that we finally felt compelled to buy for him two months ago (more on that later) and spends his first morning hours glued to his trash truck. A similar routine happens later in the day as he returns home from daycare and goes straight for his trash truck and waste bins as soon as he gets through the front door. Not yet convinced? Well, he also happens to take his toy trash cans with him to the tub as we give him a bath every night and he hugs his trash truck and says "good night" to it before going to bed. Different forms of this same routine have been happening for the past 3 to 4 months and there's no sign of it getting less exciting for him.
As to where his fascination with trash trucks might come from, you can probably guess my theory: environment. We happen to live very near a major intersection in Echo Park that has a combination of single-family homes, apartment buildings of various sizes, a post office, a gas station, a few supermarkets and a myriad of other small, medium and large businesses. For those of you who might not be familiar with L.A.'s waste collection system this means that all single-family homes and small apartment buildings (four units or less) in my neighborhood get serviced by the City of L.A. once a week, and every other building gets serviced by multiple companies, multiple times throughout the day, every day of the week.  Literally.
So for the past eight months or so since André started sitting at the kitchen table to eat breakfast he's been seeing trash truck after loud, multi-colored trash truck parade in front of him through the kitchen window. This unfortunately typical urban L.A. environment has led to an unforeseen fascination with trash trucks that, if nothing else, made it easier for my wife and I to find the perfect birthday present for him (yes, those trash truck and bins). How long his fascination will last is unknown to us, but we – joined, I'm sure, by all our neighbors – are waiting with anticipation for the day when our mornings will be a lot less noisy, our air will be a lot cleaner and our morning commutes less congested.  That will be the day when we have a more efficient waste collection system in Los Angeles. That day is coming, and when it does every day might still be trash day at my house, but on a much smaller, cleaner, quieter scale.
Green New Deal Targets Link Between Trade Policy and Climate Change
Rep. Alexandria Ocasio-Cortez's resolution spotlights stealth connections between free trade deals, offshoring and carbon emissions.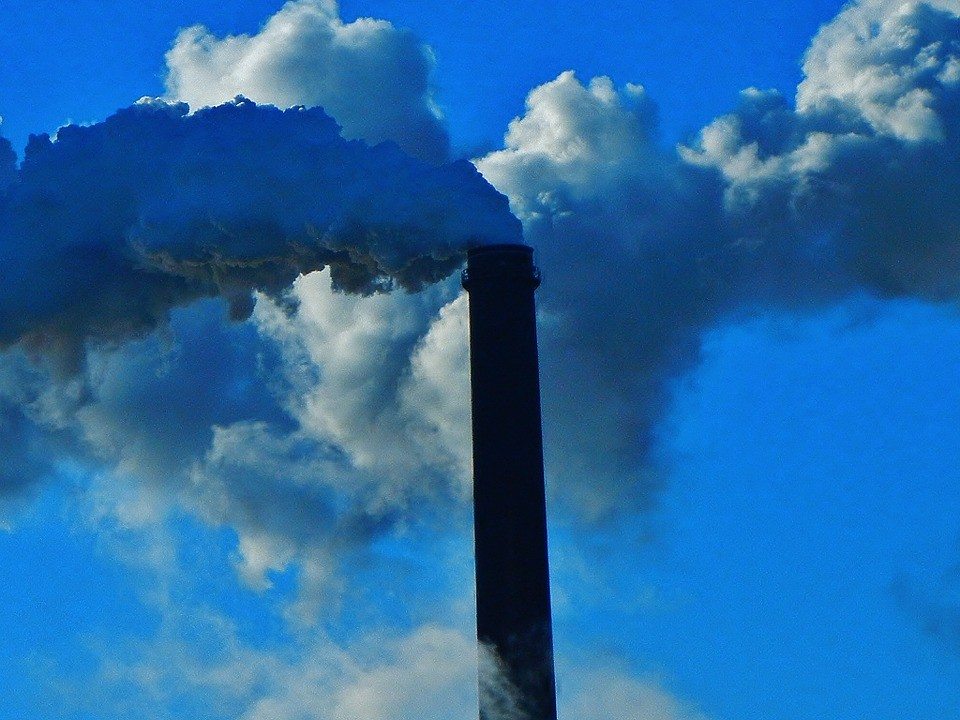 Congressional Democrats on Thursday unveiled landmark Green New Deal legislation outlining proposals to combat climate change — and the measure does not stop at the American border. The resolution calls for new trade laws to halt America's continued export of carbon pollution to countries across the globe.
The link between trade policy and climate change may seem far-fetched, but it is illustrated by the relationship between emissions in different countries. For example: In recent years the United States and Europe had been reducing their own greenhouse gas emissions. That seeming progress has been offset in developing countries such as China, which has seen a significant spike in emissions to the point where it now produces more greenhouse gases than the United States and the European Union combined.
On the surface, these trends might appear to show wealthy nations' proactively decarbonizing their economies, and developing nations failing to do the same. However, China's emissions are not happening in a vacuum: Research suggests they are being fueled by the United States through the trade policies that the Green New Deal resolution targets.
Over the last few decades, under major free trade agreements, corporations have been shifting manufacturing facilities from the United States to developing-world nations like China, where labor and environmental laws are weaker. That shift has not only eliminated millions of American manufacturing jobs, it has also moved carbon emissions to those countries.
The result: The United States and EU had been domestically producing less greenhouse gas emissions, but the picture looks much more grim when considering "consumption-based" emissions — that is, emissions associated with the production of imported goods purchased by a nation's consumers.
"What appears [at first sight] to be the result of structural change in the economy is in reality just a relocation of carbon-intensive production to other regions—or carbon leakage," wrote Dutch researchers in a 2016 report for the Institute for New Economic Thinking (INET).
* * *
Data compiled by researchers at Oxford and the University of Edinburgh show that when consumption-based emissions are considered, the United States and the EU have been fueling carbon emissions through their import-dependent economies.
"If we switched to a consumption-based reporting system," wrote these researchers, "the annual CO2 emissions of many European economies would increase by more than 30 percent and the USA's emissions would increase by seven percent."
While not fully fleshed out, the Green New Deal resolution appears to recognize the link between trade and climate change. The measure, which is sponsored by Rep. Alexandria Ocasio-Cortez (D-NY) and Sen. Ed Markey (MA), calls for "enacting and enforcing trade rules, procurement standards, and border adjustments with strong labor and environmental protections to stop the transfer of jobs and pollution overseas; and to grow domestic manufacturing in the United States."
That demand challenges the existing template of American trade pacts: Up until now, those deals have not included provisions designed to reduce carbon emissions. Indeed, watchdog groups have noted that the term "climate change" was not mentioned in the draft of the proposed Trans Pacific Partnership — a deal that environmentalists said would accelerate greenhouse gas emissions.
The Green New Deal — which is only a non-binding resolution and would not create new programs — asks for a change in that trade model. The idea is to include environmental provisions in trade pacts and to use trade policies to encourage manufacturing facilities to return to the United States, where they would be subjected to more stringent emissions rules as they produce goods for Americans.
That demand is supported by the findings of the INET report, which noted that because of the globalized economy, domestic emissions reductions alone will not be enough to ward off catastrophic climate change.
"It is no great achievement to reduce domestic per capita carbon emissions by outsourcing carbon-intensive activities to other countries and by being a net importer of [greenhouse gases]," they wrote.
---
Copyright Capital & Main