Wendy Greuel on Lobbyists, Developers and Big Box Stores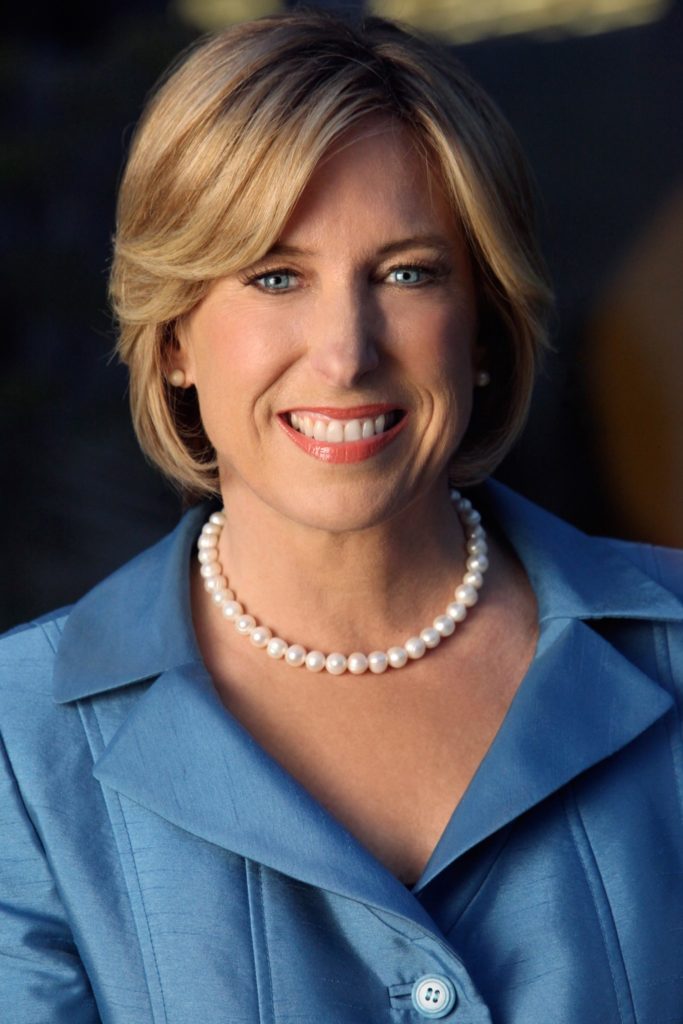 Today we continue our series of interviews with Los Angeles' front-running mayoral candidates, with the second part of a talk with City Controller Wendy Greuel. (Next week: Kevin James. See also, Part One of the Wendy Greuel interview, as well as Parts One and Two of our Eric Garcetti interview.)
Frying Pan News:  Corporate lobbyists spent more than $30 million last year to influence decisions at City Hall – far more than unions or any other group. Do you think that big business has too much power over local government?
Wendy Greuel: Thirty million dollars is a lot of money. I will, as mayor – as I do as controller and as I did as councilmember — ensure that there is a transparent process and that no one has more access than another to the kinds of decisions that are made in the city. Unfortunately, money plays a huge role in politics, but I believe it's important to know who is responding to who, who's contributing to who – all those things have to be transparent.
FPN: How would you specifically promote transparency in a way that doesn't presently exist in City Hall?
WG: I fought very hard for clean money campaigns, as a city councilmember, and also to make sure, particularly, that commissioners could not raise money for any candidates.
FPN: Would you accept funds or donations from Walmart?
WG: I am a candidate that someone who worked for Walmart gave money [to] and I returned that money. I did that before I signed a pledge that I wouldn't take any money. One of my opponents waited and said, "Well, I got the money before the pledge and it doesn't matter – I got it before the pledge." I have not taken anything from Walmart and returned anything that I received. I did sign the pledge that I would not and I'm very proud of my position on it this year.
FPN: Would you support a requirement that residents have a say in whether stores like Walmart open in their communities?
WG: I have been clear on that position, as far as ensuring that we look at what communities and neighborhoods want – and that there are laws protecting our neighborhoods and communities. That we ensure that we want to have businesses that are moving into L.A. that treat their employees fairly. And that's something I've stood up for and stood with labor leaders [on]. It's not always made me friends with the other side. What I've said is that I'm not a supporter of the kind of things that have occurred at Walmart – I want to make sure that workers have good health care and good-paying jobs.
FPN: Is Walmart's move into Chinatown something you would personally oppose?
WG: Of course I'm not on the City Council – I wasn't there when they were looking at an interim control ordinance. I've stood with labor leaders on the issue of Walmart in Chinatown.
FPN: Do you support the privatization of public services currently provided by government employees?
WG: There are lots of things [the city does] well and efficiently – I did an audit of the contracting-out procedures of the city and found that when it was deciding whether to choose city employees or to go outside, [the city] didn't look at what would be most cost effective. It just looked at what was possible and I think we have to look at what's most cost-effective. I'm not for a huge privatization of city services – I have supported the Convention Center, so that we can be much more flexible and competitive in a public-private partnership there. I don't think there is a one-size-fits-all response to ensure that we're providing equitable services and that we're the most competitive.
FPN: Would you, as mayor, ensure final passage and implementation of an exclusive waste and recycling franchise for L.A.'s commercial and multifamily sectors as expeditiously as possible – and with the strongest possible zero-waste, environmental and worker protections?
WG: I've been a supporter of the franchise concept – looking particularly at it as an environmental issue. It's [also] a traffic issue. Franchises are not unique – we have taxi franchises, we have all kinds of franchises in the city.
FPN: Some observers believe that we have to choose between expanding the economy and protecting the environment. How would you balance these needs?
WG: The two are not mutually exclusive, if you look at the fact that we're trying to locate businesses near transit stops and that we're trying to create a transit system that is going to link up to jobs.
FPN: What is the mayor's role in shaping the region's economy?
WG: To work with businesses to retain them. To look at business tax reform, which I pushed in 2006 – [and] which I got labor and business to support, because if we are a business-friendly city that creates jobs, then we're going to see more revenue come into the city. In fact, we saw that, and did it in a responsible way. It's about looking at the kinds of businesses we want to recruit, it's creating economic hubs of opportunity around our major institutions. And keeping that creative capital in Los Angeles. It's providing the kind of training that we want to see so that people are prepared for those jobs. It's keeping that technology center that people are calling Silicon Beach on the Westside, it's the manufacturing we're seeing downtown that's designed in L.A. – our fashion industry. The Clean Tech Corridor – all those things are happening.
The mayor's responsibility is, one, to design and develop and help create those opportunities, and two, to sometimes get out of the way to make sure it happens. And three, to ensure that we have that necessary infrastructure – from transportation to our ports to our airport, which are economic hubs for Los Angeles.
FPN: Do you believe that companies and developers should commit to providing jobs that pay living wages and provide benefits, as well as community benefits, as a condition of receiving economic development subsidies?
WG: I've supported those benefit packages – Project Labor Agreements – all kinds of ways in which there is a partnership between the developers and the residents of Los Angeles to ensure there are good-paying jobs.
FPN: Do you support Project Labor Agreements for the construction, operation and maintenance of facilities as a component of all publicly funded construction projects?
WG: I've historically supported them and will in the future – I think we've seen them work. It's been an important tool and we've had everyone who's participated in those PLAs actually say that they [created] a successful relationship.
Frying Pan News Exclusive: Interview with Wendy Greuel from LAANE on Vimeo.
Reviewed: A DIY Guide for "The Magicial Resistance"
A new book offers practical tips on how to organize — and cast spells — for equality and the environment.
Religion and politics have gone hand in hand at least from the time of Hammurabi's Code. Though we are guaranteed separation of church and state in the United States, many a prayer has been uttered for political gain. Any and all religions make no bones about their desire to influence social events and governmental organizations using their own methods and views of the Divine, whether it's the Catholic Workers marching for the rights of the poor, Baptist churches rallying for the right of the unborn — or witches casting spells to protect the environment.
---
At a time when many people feel helpless, ceremonial magic places power firmly in the hands of people who want to see positive change for the future.
---
While mainstream faithful said their prayers, conservative chaos magicians invoked Pepe the Frog to aid the 2016 elections. Since then, sorcerers of all stripes and more than few faithful in the Abrahamic faiths have been very publicly throwing down to counteract what they perceive as harmful acts by the current administration.
David Salisbury's Witchcraft Activism is a smart, direct guide to incorporating activism into your witchcraft practice, or experimenting in your activism by adding a little extra whammy. An experienced, long-time activist and well-respected pagan practitioner, Salisbury lays out a guide for activism that incorporates strategy, defense, offense, victory and loss with spiritual tools and magical methods drawn from Western European folk magic traditions.
He begins with setting intention and leads us to getting off the couch and carrying out an action, be it letter writing, participating in marches, attending city council meetings or lobbying — each with certain magical additions to aid in success. Salisbury also gives results based on his actions incorporating magic and suggests a variety of means for different scenarios. Concentration, visualization and focus are stressed as tools, with the addition of sigils, herbs and incantations.
Spiritual actions range from the simple to the complex. Whether meditating before a meeting, doing a divination for suggested actions, writing out a petition and placing it under a candle or using advanced magical practices like egregores, the acts suggested by Salisbury increase dedication to our causes and shift perspective, creating space for new ideas, for relief from burnout and for refocusing on goals.
Over 1.5 million in the United States identify as Pagan or Wiccan in a 2014 Pew Research Center poll—and that's not counting those witches, sorcerers and others who do not identify in those categories. The numbers of magical practitioners have risen steadily over the decades, perhaps because organized religions may not offer a sense of personal connection, of gnosis, or may have goals that are in opposition to participants'. At a time when many people feel helpless, witchcraft, ceremonial magic and folk/indigenous faiths place power firmly in the hands of people who want to see positive change for the future.
Don't believe in magic? Give Salisbury's methods a try and see what happens. You may be surprised, success is your proof. Just stay away from the Goetia!
---
Copyright Capital & Main