Wendell Potter on Trump's Health Care Death Spiral
Wendell Potter, the former health insurance executive turned consumer advocate, says that President Trump's executive order targeting Obamacare could encourage many small businesses to merely seek the appearance of offering employee health insurance, in order to attract workers.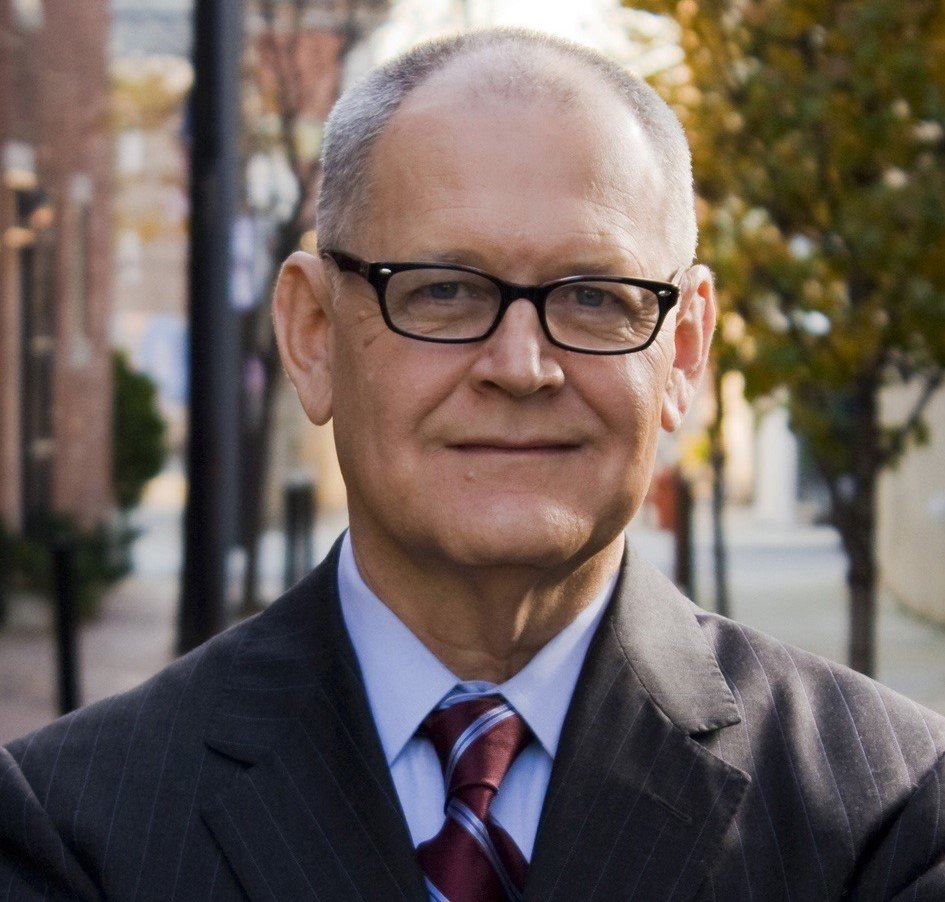 Wendell Potter (Photo by Emily Potter)
On Thursday President Trump signed an executive order paving the way for small businesses to offer cheaper, skimpier health plans to employees, a move that many health policy experts believe will undermine the Affordable Care Act, also known as Obamacare, passed by the previous administration.
The White House claims the order, which directs the Labor Department to develop regulations that make it easier for small businesses to come together to purchase health insurance through association health plans, will offer consumers more choice and flexibility. The order also seeks to expand the use of short-term health insurance intended for people between jobs.
Wendell Potter, a former CIGNA executive who famously became a consumer advocate and fierce critic of his own health-insurance industry, told Capital & Main that the new program's benefits will accrue primarily to small businesses that merely seek the appearance of offering health insurance to their workers — and that such an approach will siphon away healthy patients from the health-care exchanges, causing more uncertainty about the future of Barack Obama's landmark health-reform bill.
Since we spoke to Potter, President Trump followed through on an often repeated threat to end a key subsidy to the insurance industry that helps cover out-of-pocket expenses like co-payments and deductibles for low-income participants. That move will likely lead to more uncertainty in the health care exchanges set up under Obamacare. It has also drawn a lawsuit from attorneys general representing 18 states and Washington DC hoping to stop the administration from curtailing the so-called cost sharing reduction payments.
---
Capital & Main: What does the executive order mean for participants in the health-care exchanges?
Wendell Potter: It's a talking point that the president and others have used that sounds good: "Why can't there be more choice?" But the consequences of implementing this [executive order] could be very dire for people [buying plans on the exchange] who really need insurance the most. The coverage could be far more expensive for people who have had a pre-existing condition and, in some cases, it may not even be available.
So it has potential to be incredibly disruptive and to lead to what is known as a death spiral. We could see premiums skyrocket for a big percentage of the population.
Would the roll-out of this plan vary for different markets?
Potter: The regulations remain to be written, but it seems as if it would really undermine the authority of state insurance departments. Theoretically, it would affect every market across the country. Insurance commissioners generally don't like this at all, because it really could lead to junk insurance, once again.
It has potential to be incredibly disruptive and to lead to what is known as a death spiral. We could see premiums skyrocket for a big percentage of the population."
It will be interesting to see whether this will result in the proliferation of a lot of fly-by-night insurance companies. Part of this executive order allows for the sale of short-term policies. [Before the ACA,] insurance departments around the country were kind of playing a game of whack a mole, because a lot of companies would be selling policies within a state that were just of so little value.
How would California, which has its own health-care exchange, be impacted by this executive order?
Potter: If it's a federal executive order, it presumably would supersede state law, which is contrary, of course, to what most Republicans say they favor. A resident of California could enroll in one of these association health plans that does not have to comply with the consumer protections that are currently required of plans that are offered through the California exchange, Covered California.
What could happen is that some people who are currently getting coverage through Covered California plans would see the availability of plans that have lower premiums, [and] buy them, in many cases, probably without understanding what their financial obligations would be if they got sick or injured.
The people who are most likely to buy those plans are healthier and younger. And they would create an imbalance in the market, in which those plans that are left in the exchange, or that would remain on the California exchange, would probably be more expensive and likely attract older and less healthy people. And that would lead to this death spiral I'm talking about.
Who benefits from this?
Potter: Some smaller employers who want to offer the appearance of coverage [in order] to attract workers. My son was, at one point, a waiter at a restaurant that was offering plans with skimpy benefits. I advised him not to sign up because it's often a waste of money.
Some insurers that sell policies like this could benefit because they don't have to pay out much in claims. Some insurers that would offer these policies would make out like bandits. And I'm sure people would sign up for these policies, going in unwittingly, thinking that they're getting coverage that has a value to it.
What does this say about the future of the ACA? What's next?
Potter: It remains to be seen, because it will take some time for the regulations to be written. They have to have a period of writing regulations, and then a period of public comment. And I suspect there will be litigation that would possibly affect the implementation of the order. So, it's hard to say. But one of the problems  is the additional uncertainty that this creates for the insurance companies that are currently offering policies on the exchanges.
They won't know exactly when and how this will be implemented. And how it will affect their current policies. And in times of uncertainty, you'll see insurance companies jacking up premiums, because of anticipation that the people who will be signing up for their policies will be older and sicker. So the consequences can be felt, I think, sooner than later.
Can the insurance companies increase premiums right away?
Potter: That's a good question. Whether they will change their premiums that they're planning to price for 2018, I don't know. Open enrollment will start fairly soon [on November 1]. Most insurance companies have decided what they're going to charge for premiums for 2018, so it might not have a bearing on policies for next year, but it certainly could for the following year.
A lot will depend on how this is sold by supporters of this approach. I'm sure that they will spend a great deal of effort, probably money, to sell this as a way to fix Obamacare. We're going to see a propaganda battle from the supporters of this and from those who don't think it's a good idea. And I would certainly be in that camp.
---
Copyright Capital & Main 

A Nurse Speaks Out for Single-Payer Health Care
Melissa Johnson-Camacho, an oncology nurse, speaks out in favor of a single-payer health-care system for California, explaining how the experience of caring for a young woman riddled with metastasized cancer, and having few family resources, has haunted her.

Melissa Johnson-Camacho, an oncology nurse in Davis, speaks out in favor of a single-payer health-care system for California, explaining how the experience of caring for a young woman riddled with metastasized cancer, and having few family resources, has haunted her. See accompanying story.
California Game Changers: Birthing a Single-Payer Health Care System
Co-published by International Business Times
There's little economic reason why California couldn't go it alone with its own single-payer health insurance — and a host of reasons why it should.

Healthy California's single-payer plan could deliver coverage to every Californian for about $331 billion, vs. the $370 billion the state currently spends.
---
Co-published by International Business Times
This autumn could prove decisive for the question of whether California may again be on track to enjoy what the rest of the industrialized world has long taken for granted — universal, government-provided health insurance, a dream that dates back to the Truman administration. Although the Affordable Care Act was spectacularly successful in lowering the state's uninsured rate from 17.2 percent to 7.3 percent, according to the latest census data, that still represents a roughly 2.8 million-person gap in California's health coverage. And health care advocates argue that too many with private insurance continue to fall victim to the catastrophic failure of a for-profit health care model plagued by extraordinary complexity and costly administrative inefficiency.
Paul Y. Song, an oncologist who sits on the board of Physicians for a National Health Program, told Capital & Main that with or without a GOP repeal, the withering Republican assault on the ACA has exacerbated the financial hardships of many recently insured Californians struggling simply to maintain their coverage. Song is also the co-chair of Healthy California, a campaign that supports passage of state Senate Bill 562, a single-payer measure that stalled in Sacramento when Assembly Speaker Anthony Rendon (D-Lakewood) tabled it in June.
"The number of people reporting difficulty paying monthly premiums has gone up to nearly 37 percent," Song noted. "California ranks third from the bottom in terms of narrow networks, which means that if you have an emergency and you need to see a doctor, chances are the majority of the time a doctor will not be in your network and you'll get charged all of these out-of-network prices. … Anthem announced earlier this year that they were going to raise rates. They were either going to pull out of the exchange in California in certain areas, or raise rates 35 percent. People are now waking up and saying enough is enough."
California Democratic leaders, state labor and health care advocates have never seemed more galvanized around the principle that quality health care is a fundamental right for all Californians. The divisive question of how to best achieve it is set to be taken up in a series of hearings over the next several months by the Assembly Select Committee on Health Care Delivery Systems and Universal Coverage, announced in March by Speaker Rendon. The hearings begin October 23-24.
For both single-payer advocates and opponents in Sacramento, as well as Washington, the debate is ultimately about far more than health care. Battle lines have formed around bedrock questions of who we want to be as a people: Should suspicion of "big government" take priority over the broader welfare of the population? Will the cruelties of the unfettered marketplace be tolerated in the name of American individualism?
In the meantime, experiencing the harrowing contradictions of California's health care system continues to be the day-to-day reality of front-line caregivers. Melissa Johnson-Camacho, an oncology nurse in Davis who has also spoken in favor of single payer before the U.S. Senate, told Capital & Main how she remains haunted by the experience of caring for a young woman riddled with metastasized cancer. 
Oncology Nurse: "I went to school to help people, not to follow up with the pharmacy to make sure my patients' meds are going to be covered."
Because the girl's cancer had spread to her lungs, she was at risk of drowning in her own pleural fluid and her life now hinged on a daily supply of pharmaceutical-grade catheter bags to safely drain the lungs.
"Her mom was with her as a caregiver, so she starts telling me about the drains and that she would change them more often, but they couldn't afford it," Johnson-Camacho said. "It was unspoken, but I know her mom was [thinking], 'How much supplies am I going to need when I know she's not going to be here much longer?'"
Facing renewal of the girl's crippling annual deductible of her private insurance plan, the family was trying to stockpile her supply of bags, which can list for around $5,000 per day, by exceeding their recommended capacity.
"Nobody should ever have to make a decision like this," said Johnson-Camacho. "Especially when you're paying into a system. It was just angering. It was sobering. It was tragic. That was one of many times that I thought, 'We've got to change this.'"
That's why, Johnson-Camacho offered, she'll be joining in the Healthy California campaign's Medicare-for-All October Weekend of Action, in which she and fellow activists hope to canvass all 80 Assembly districts across the state to urge voters to flood Sacramento with letters demanding action on SB 562.
"There's a lot of different forces out there that don't want to see this bill move forward," explained Don Nielsen, chief lobbyist for the California Nurses Association (CNA), which is a sponsor of the bill (and a financial supporter of this website). "Select committees can't do anything other than take testimony. They can't move our bill. And we're concerned that the process is more about slowing down the momentum of the incredible public support for Medicare for All, single payer and SB 562. People know that the system is broken. They want to see it fixed."
Rendon's press spokesperson, Kevin Liao, countered that far from being a stalling maneuver, the Select Committee was designed to allow a broader discussion on getting to health care for all, and that nothing was stopping SB 562's authors from redressing the bill's "potentially fatal flaws": "Speaker Rendon laid out a clear path for SB 562 — the Senate can send to the Assembly workable legislation that includes financing, delivery of care and cost control."
At $7,549 per person, California now spends more per capita on health care than Canada ($5,292) and France ($4,959).
But Healthy California's timetable to iron out those critical details and then get the bill through committee and floor votes, and finally to the desk of a less-than-enthusiastic Governor Jerry Brown by the end of the 2018 session is ambitious, reflected Anthony Wright, executive director of Health Access California. The veteran consumer health advocate, who has lobbied on behalf of universal, single-payer health care bills and initiatives dating back to Proposition 186's Medicare for All-type ballot initiative in 1994, said that the coalition has its work cut out.
"A health system can be very complex and confusing," said Wright. "The same obstacles that prevented us in previous attempts still remain, and in fact loom even larger. Vermont had an Obama administration that was willing to work with them to figure out the various financing and other issues. For the next three, four years, we'll have a Trump administration in that same role, which will probably not be helpful."
The executive director of the California School Employees Association, Dave Low, concurred. "We need federal waivers to a California single-payer bill," he explained. "We know that there is a heavy lift. Just the poll that recently came out showing that we don't even have a majority support on the single-payer issue shows that we have work to do, and we want to do that work." (Disclosure: CSEA is a financial supporter of this website.)
Trump aside, it turns out that there's little economic reason why California couldn't go it alone with single payer, and a host of reasons why it should. A CNA-commissioned study found that by lowering administrative costs, controlling the prices of pharmaceuticals and fees for physicians and hospitals, reducing unnecessary treatments and expanding preventive care, Healthy California's single payer could deliver coverage to every California resident for about $331 billion, or 10 percent less than the $370 billion the state currently spends.
And California has size in its favor. The state's $2.4 trillion annual gross domestic product ranks neck-and-neck with France's GDP, and California's population of 39 million puts it above Canada's. Yet at $7,549 per person, the state spends considerably more on health care with its market-based system than both countries — $5,292 for Canada; $4,959 for France — do with their universal single-payer systems, while getting substantially less bang for its buck. According to the Commonwealth Fund, while California ranks 14th in the nation on health care access, efficiency and equity, the U.S. consistently comes in last or near last on those measures relative to its industrialized peers. In terms of infant mortality, the state's 4.7 deaths per 1,000 births places it just behind Cuba (4.51), Canada (4.53) and Greece (4.58), and 40 places behind Japan.
"
What I see daily on my job is that many children who have serious illnesses, their families have delayed care because they couldn't afford access to care early on," observed Martha Kuhl, a pediatrics oncology nurse at UCSF Benioff Children's Hospital in Oakland, who has been in the field for 36 years. "Even when they had insurance, they couldn't afford the point-of-care copays. They were having trouble with deductibles, so they would delay care until it felt absolutely necessary. In a child with cancer, that can seriously affect the outcome and the treatment protocol, and actually whether or not your child survives."
"I've been a nurse for a long time. These days, business is the first priority. Insurance companies' primary goal is to make money."
Although Dickensian accounts of parents being forced to choose between losing their home or losing a sick child are common, Kuhl attributes much of the system failure to the nightmarish administrative labyrinth imposed by the private insurance marketplace.
"It's tragic," Johnson-Camacho agreed. "I went to school to help people, not to follow up with the pharmacy to make sure my patients' meds are going to be covered."
For the private insurance and pharmaceutical industries, the single-payer fight in California, which has historically been a national political bellwether, represents a struggle for their very survival. Not surprisingly, groups opposing SB 562 have given more than $1.5 million to the Assembly's Democratic caucus since the 2012 election cycle. In just the last three election cycles, the International Business Times recently reported, Assembly Democrats have received more than $2.7 million in pharmaceutical and health insurance industries contributions.
"I've been a nurse for a long time, and I have watched the system change," Kuhl reflected ruefully. "There were always people who didn't have health insurance or couldn't afford the care that they needed, but it felt like a nicer system in some way. These days, business is the first priority. Insurance companies' primary goal is to make money, and they do that by denying care."
---
Copyright Capital & Main

The Virtual Couch: Is Online Therapy Going Viral?
Co-published by Fast Company
Online-therapy companies are raising ethical questions about what it means to put technologists in charge of a mental health care platform with unique. Will people suffering from depression or suicidal urges be considered as patients or consumers by the new startups?

Co-published by Fast Company
A young man anxious about his career path finds renewed strength in his faith.  A woman receives help dealing with the guilt arising from seeing her childhood abuser prosecuted. Another woman overcomes a breakup and learns to practice mindfulness.
These were some of the "success stories," posted this month, on the website of Sunnyvale-based BetterHelp, one of a handful of online therapy companies that substitute the often hard-to-access office visit to a therapist's office with a suite of web-based offerings. Billed as the world's largest online therapy platform, BetterHelp is also turning therapy into a U.S. export, with "members" in countries around the globe.
After starting several ad tech firms, company founder Alon Matas suffered a depression that, he told Mixergy's Andrew Warner, led him to harness his marketing prowess to advance a greater good. After all, more than 43 million adult Americans suffer from mental illness, but fewer than half reported receiving mental health services over the course of the year, according to a 2015 survey by the federal Substance Abuse and Mental Health Services Administration. Many who need mental health care can't afford it, while many regions suffer a severe shortage of mental health professionals, and even in counties rich with therapists, many people lack the time to make the visit. And there is often stigma associated with asking for help.
However, BetterHelp and its competitors are also raising ethical questions about what it means to put technologists in charge of a mental health care platform with unique privacy and safety challenges. Will, for example, people suffering from depression or suicidal urges be considered as patients or consumers by the new startups? And what does it mean for American therapists to practice their profession across cultures and international borders?
Launched in 2013, BetterHelp is growing at a rapid clip, with membership doubling "year over year," according to Jeff Williams, the company's senior director of business development. In 2015 BetterHelp was acquired by publicly-traded Teladoc in a $4.5 million deal, and is expected to exceed revenues of $27 million this year, according to estimates provided on a recent quarterly conference call with analysts. Two months ago, the company launched Terappeuta.com, a Spanish language version of the site.
There seems to be little doubt that BetterHelp—and firms like it—are reaching new people with their offerings, and there are some promising preliminary studies on the benefits of online therapy. However, the state of research has not kept pace with the growth of companies like BetterHelp, say experts interviewed for this story, and some therapists question the ability of clients to make real therapeutic progress in an exclusively online format.
"Not only can the client curate themselves, but they can definitely run when things get tough," reports Loma Linda psychologist Nina Barlevy. "Of course, they can also bolt with traditional therapy, but it is far easier online."
In the absence of face-to-face contact, Kesha Martin, a Texas-based BetterHelp counselor, has felt ill-equipped to provide the kind of support needed by her clients who had experienced trauma. "I think it's more for people going through an adjustment — career stuff, nothing super intense," she said. Martin, like Barlevy, is no longer actively counseling patients through the site.
Todd Essig, who is a Forbes columnist, psychologist and a relentless critic of online counseling companies, has taken particular aim at BetterHelp's competitor, Talkspace, for allegedly exaggerating its effectiveness and sending conflicting messages as to whether it is a health-care provider or merely a platform without legal obligations for the services its contracted therapists offer.
"The problem is a confused, misleading set of messages about the relationship between therapy as it is widely understood, researched and practiced, and the text-only activities that take place on the Talkspace platform," writes Essig.
Unlike Talkspace, BetterHelp does not offer a text only package, but BetterHelp's terms-of-service policy also disavows responsibility for the quality of the counseling provided through the platform.
High-quality, online counseling is a viable alternative to face-to-face counseling and in some cases could lead to better outcomes," according to the press release from the Berkeley Well-Being Institute, which released a BetterHelp-funded study in early May. The study found that 78 percent of those who reported symptoms of "severe depression" before using BetterHelp were no longer classified as having severe depression after using the service.
The study's results are "interesting" but "not definitive" and "needed to be interpreted carefully," in part because of deficiencies in the methodology and, in part, because the developers of a treatment typically report positive findings, writes Lynn Bufka, who is the associate director for practice research and policy at the American Psychological Association, and who reviewed the study at Capital & Main's request.
Bufka says that online therapy shows real promise—and a feature article published on the APA website cites two academic studies supporting the benefit of an exclusively online approach—but it also raises a host of questions, including a patient's ability to secure the privacy of their device and the ability of therapists to adequately diagnose patients remotely.
The cost of counseling through BetterHelp ranges from a relatively affordable $35 per week, to $70 per week, depending on the package selected. After completing an online form, members are typically matched with a therapist in less than four hours. They can communicate through texts, live chat, phone calls or video conferencing.
Sonya Bruner became BetterHelp's clinical director in April and oversees a network of more than 2,000 licensed therapists who have contracts with the company. She describes an "extensive vetting process" of analysts that includes a written exercise, background checks and an interview. She worked for a year as a BetterHelp therapist to make sure the company provided a legitimate service before joining the 30-member staff.
"In some ways, having the ability to have more touch points with the person that you are working with actually enriches the therapy process," said Bruner. With face-to-face therapy, the client typically is only seen once a week.
The "mere prospect of leaving the house" can be overwhelming or "simply unattainable" for people in severe distress, said Jay Swedlaw, a BetterHelp mental health counselor in Texas, who makes online therapy his full-time job. In these cases, having a licensed therapist on the phone can be an important lifeline. In some cases, the anonymity of the format may allow clients to open up, he adds.
He discovered BetterHelp a year and a half ago when he was making the move from Florida to Texas, and needed some transitional income. Now his work with 88 clients on the platforms of BetterHelp and its New York-based rival, Talkspace, comprise almost his entire income – about $6,000 to $8,000 a month.
Swedlaw likes the hassle-free nature of online therapy – no office, no overhead. "I can reach and help a lot more people, and that's the most important thing," said Swedlaw.
Some of his BetterHelp clients have been as far away as Africa, Asia, the Middle East and Europe, and they include not just U.S. citizens abroad but also residents of those countries. It could be that those seeking out BetterHelp have a strong familiarity with American culture, but, in any case, Swedlaw seemed so far undaunted by cultural barriers, which he said can "fall away" when the medium of communication is text.
"If I'm ever unsure of something, I will certainly not just guess at it," said Swedlaw, who said he will draw on his training or do additional research.
The question of whom the platform is for remains open to interpretation. The website's homepage directs people in crisis away from the site and toward various hotlines and other resources. Its FAQ makes clear that the service is not for people with a "severe mental illness" and also warns that BetterHelp "is not capable of substituting for traditional face-to-face therapy in every case."
But BetterHelp by no means limits outreach to those suffering from mild anxiety or dealing with life transitions. The company provided Capital & Main with the "presenting problems" that members report on their questionnaire. The top five issues have to do with depression, stress and anxiety, self esteem, relationships, family and anger. Also on that list are bipolar, trauma/abuse and addiction issues.
The vast majority of members (81 percent) are women. Perhaps not surprisingly, about 84 percent are under 45. Forty-five percent of BetterHelp members report no history with therapy at all, suggesting that the company is, indeed, reaching new people with its offerings.
There is also the question of access for the therapist. In an emergency, a therapist in private practice would have immediate recourse to a patient's personal information, but in an online environment the company holds that information and decides what personal information to collect. Last year The Verge published an anonymously-sourced investigative piece in which an independent contractor therapist for BetterHelp's rival, Talkspace, alleged she was unable to contact a client whose child she believed was being endangered.
Client contact information is readily available to the BetterHelp therapists, according to Jeff Williams, "just as in the offline world," either through the "help" page of a client's account or through communication with the company. Either one could arrange a "wellness visit" from a local police department.
The protocol for helping an at-risk international client may be less fully developed.
"I've never had a crisis with an international client," said Swedlaw, one of the more active BetterHelp therapists. "But if it did come to that point, I would just hop online and get the number for the local emergency department or try to find out if that particular country had something equivalent to the suicide hotline that we have here in the States."
West Hollywood City Councilman John Duran and Talkspace CCO Lynn Hamilton, at Talkspace's April conference. (J. Goodheart)
At a Talkspace conference held inside the San Francisco Jazz Center last month, its CEO, Oren Frank, seemed to push back on online therapy critics, even as the company sought external validation from the medical establishment by announcing plans to launch a randomized controlled trial –the gold standard study in which people are chosen at random to receive one of several clinical interventions.
"Every psychoanalyst above the age of 60 thinks that this is blasphemy," Frank told the auditorium from behind a plexiglass podium emblazoned with "#workhappy."
The subject of the gathering of venture capitalists, telehealth, pharmaceutical and human resource executives was expanding mental health care in the workplace.
Traditional therapy, Frank argued, has "not really been structured as a process that is measurable and manageable and repeatable."
The psychotherapy profession does need to be shaken up, said Kathryn Salisbury, executive vice president at the nonprofit Mental Health Association of New York, who attended the Talkspace conference.
At the same time, she hopes to see the industry evolve in a way that integrates online therapy products and services into the health-care delivery system as a whole.
"If people are feeling in crisis or desperate," she said, "they'll try anything. We have a responsibility to expect new products and services [to] be evidenced-based, to be studied and proven to be effective."