WebHot: Walmart Bribery Scandal Explodes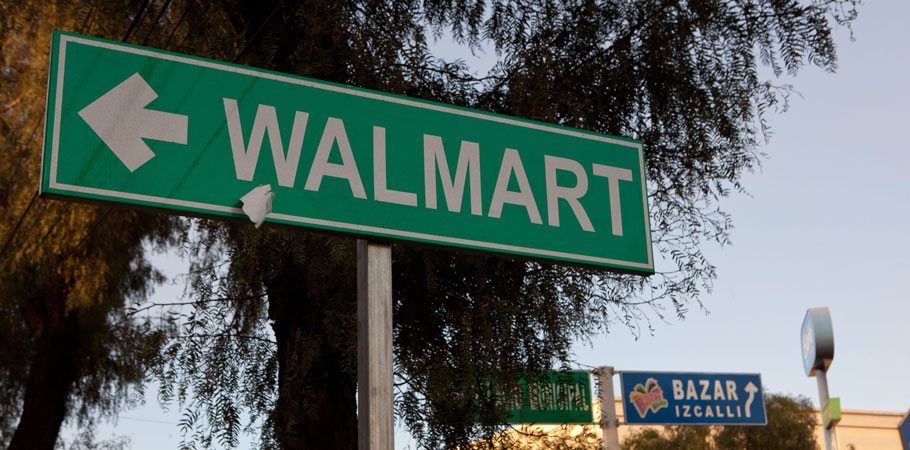 If you haven't checked this out yet, you need to. Now.
According to the New York Times, Walmart fueled its rapid expansion in Mexico with millions in bribes paid to get building permits and land use approvals through quickly. The story is based on a whistleblower, who told Walmart leadership about the issue, which they confirmed was very likely true before allegedly sweeping the whole thing under a rug. The Washington Post reports that the Department of Justice is investigating.
From an L.A.  perspective, the money quote is here: "In an interview with the Times, Mr. Cicero said Mr. Castro-Wright had encouraged the payments for a specific strategic purpose. The idea, he said, was to build hundreds of new stores so fast that competitors would not have time to react. Bribes, he explained, accelerated growth. They got zoning maps changed. They made environmental objections vanish. Permits that typically took months to process magically materialized in days. "What we were buying was time," he said."
Walmart is targeting Los Angeles for aggressive expansion, seeking to open some 200 stores in L.A.County. They hope one of the first will be in Chinatown, where, you may recall, last month, Walmart received building permits about 12 hours before a hearing in which the Los Angeles City Council voted unanimously to move forward on an interim control ordinance that would block the issuance of those permits. The L.A. Times said the company "outwitted" the council. The Asian Pacific American Labor Alliance has appealed these permits, alleging that they were improperly issued.