Wealth and the Natural Distribution Myth
Common wisdom says that the subject of economic inequality, while temporarily in vogue, is still a rhetorical minefield. In the half-century since Lyndon Johnson announced the beginning of a war on poverty, presidents have avoided even using the word "poverty," for fear of turning off voters. And just as perilous as talking about poverty, apparently, is admitting that a policy tries to attack it through "redistribution." That term, according to the New York Times, is "explosive," even "toxic," in America. It's a word, says William M. Daley, the former Obama chief of staff, that "you just don't use."
There's evidence, however, that many Americans favor a distribution of wealth and income that's much more egalitarian than the one we have now. But conservatives believe, and not without justification, that many people also dislike the idea of government taking from some people in order to give to others. So progressives do face diverging public demands when talking about inequality. But that's a reason to be more concrete – not more evasive – about the policies they favor.
Still, there are two actually-good reasons to avoid calling remedies for inequality "redistribution."
First, many other policies — non-progressive policies — are "redistributive," too, just in the wrong direction. Our weak labor laws are doubly "redistributive." By undermining workers' bargaining position, they shift money from the wages to the profit column. And when pay is so low that families cannot live on earnings from work – as is the case in many industries, from fast food and retail to hotels – governments have to step in with health care and other social services. That entails a different "redistribution," with taxpayers absorbing costs employers should cover. Policies that help business move jobs offshore "redistribute" from workers who were once well paid, to corporate executives and stockholders. (Some might say that by lowering prices, these policies also "redistribute" in favor of consumers, but since the consumers in question are often also workers, it is a question of robbing Peter to pay… Peter.)
Weak financial regulation – especially when it is paired with policies that bail banks out of their own disastrous mistakes – "redistributes" money from ordinary citizens to the rich. And lax environmental laws let manufacturers avoid covering the real human costs of producing coal or batteries, foisting them on those living near poisoned rivers and smokestack plumes. In other words, then, "redistribution" is a misleading term, since it's almost always used in an extremely one-sided way.
So why not just insist on calling all of these other policies "redistributive," too? That would add a bit of welcome candor to political debate. But the general use of the term "redistribution" is misleading for yet another reason. Ask yourself this: Why is the usual connotation of "redistribution" so derogatory in American politics? The answer is very likely that "redistribution," for many people, is associated with unfair meddling. They assume that without such interference, there would be some natural allocation of wealth and income — a natural "distribution" as opposed to an artificial "redistribution." Disparagement of "redistribution" reflects a tacit assumption that many existing inequalities are untouchable, inevitable. And this way of thinking pulls a curtain over a lot of injustice and distress.
Explaining away social disparities by calling them natural is an old strategy. Jean-Jacques Rousseau responded to it more than 250 years ago, when he mocked the idea that wealth, poverty and oppression could be explained simply by individual differences in wit, cunning, strength or beauty. Without corrupt social institutions and mistaken cultural beliefs, Rousseau said, these differences couldn't create permanent subordination, an idea he emphasized by imagining an egalitarian, pre-social "state of nature."
We don't have to follow Rousseau in imagining such a state to take his point. We just have to think about who's rich, why and how things might be different. In contemporary America, being uncommonly tall, strong and athletic, may (with luck) get you a multimillion dollar contract to play professional sports. The libertarian thinker Robert Nozick made much of this fact in a famous attack on policies aimed at greater equality. But in another society, with different institutions and cultural priorities, exceptional athletes might earn more ordinary incomes. Or the best athletes might be found among peasants or soldiers – or gladiators. There's no natural law that says such gifts must make a person wealthy (or poor, for that matter). Only society can ensure that.
Similarly, it is not preordained that some sorts of specialty doctors should get much richer than others. That's a disparity that has grown in just the last few decades. Why? First, it has resulted from advances in medical technology — a cooperative effort supported by cultural and governmental priorities. At the same time, new business models have taught doctors to maximize their income from the resulting lucrative treatments. In the meantime – surprise! — the power of isolated patients faced with illness has remained negligible.
Do CEOs, as a whole, make far more money than their employees because they're more talented? No doubt many of them are creative. But that cannot explain why the income gap was 20-to-one in 1965 but grew to 230-to-one by 2011. It's absurd to think there has been a tenfold increase in the relative braininess of CEOs. As Harold Meyerson shows, that sort of growth in disparity results from many large institutional and cultural shifts. These include globalization and the rise of a new business ideology that disdains loyalty to employees and focuses on enriching stockholders. The 230-to-one disparity, in short, is no more natural than would be an increase in taxes designed to offset it.
I know I am not going to convince anyone to stop talking about "redistribution." Maybe the best I can hope for is more consistency in how the term is used. But even if we keep talking about "redistribution" we should always be ready to pounce on suggestions that some faces of social inequality are untouchable, beyond our control. The distribution of wealth, income and power can't be natural or unnatural. It can only be just or unjust, fair or exploitive, beneficial for most people or detrimental.
Government Shutdown's Silver Lining: A Corporate Hiring Guru Speaks Out
Ending the shutdown won't curtail the hiring opportunities for corporate recruiters, says one expert. It's like divorce: Once you start thinking about leaving, the odds that it will happen go up dramatically.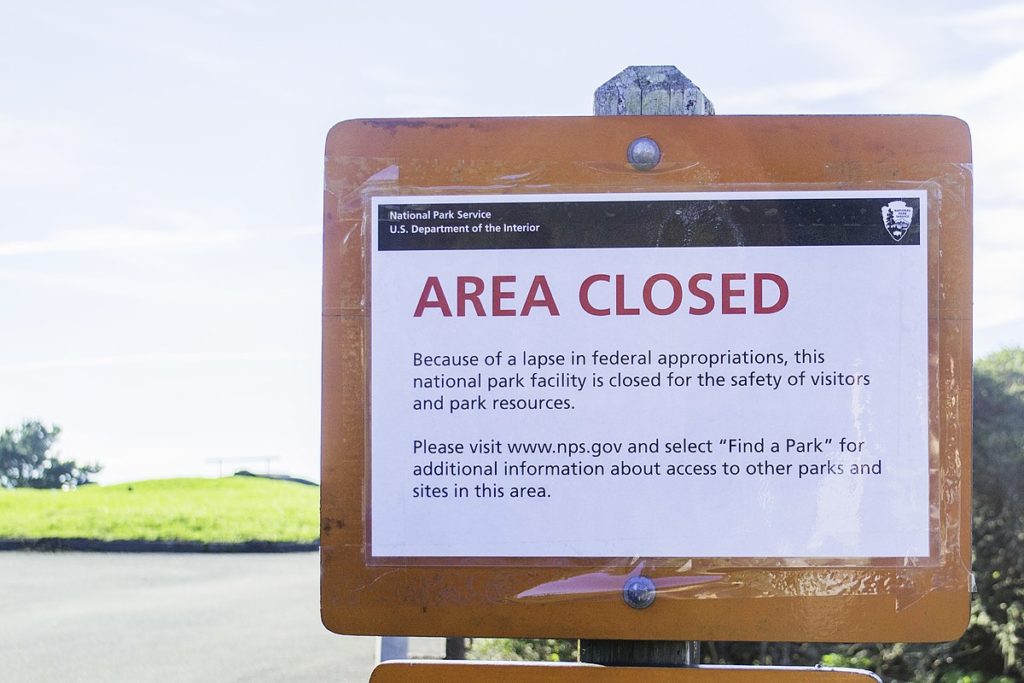 ---
In the new economic climate, even the most mission-driven of federal workers might be forgiven for abandoning the nation's parks, airways and regulatory agencies.
---
When the federal government shut down for 16 days in 2013, corporate hiring guru John Sullivan advised companies on how to raid federal government workplaces for talent.
A blog post he penned at the time caused some to charge him with being unpatriotic, he said recently, while others thanked him for the reminder that federal workers were ripe for the plucking.
This time around, the climate is even better for corporations looking to cull staff from a workforce that is already well-trained and also known for its loyalty, Sullivan tells Capital & Main by phone. He describes the current moment—with hundreds of thousands of federal employees forgoing paychecks and, in many cases, sitting at home — as tantamount to "a sale on Black Friday."
---
Congresswoman:  The shutdown could have a long-term impact on the federal government's ability to attract workers with IT skills.
---
"If you've been screaming for the last two years" about the skills-and-talent shortage, "this week there isn't one," says Sullivan, who heads the human resource management program at San Francisco State University's College of Business.
The partial shutdown, that began on December 22 when President Trump failed to secure funding from Congress for his border wall, has impacted employees at a host of federal agencies, including the departments of Agriculture, Commerce, Homeland Security, Housing and Urban Development, Interior, Justice, State, Transportation and Treasury and the NASA.
What makes this particular shutdown so suitable for raiding federal workplaces? It's not just that employee morale has taken a nosedive, thanks to a president who is at war with many of the agencies he oversees. Nor is it only the fact that Trump threatened to keep the government closed for as long as a year, a notion that "really scares people," says Sullivan.
---
With Amazon's opening new offices in the District of Columbia area, three out of four IT workers in DC say they would consider leaving their current jobs for the tech behemoth.
---
It's also the economic climate. Companies are growing. Unemployment is low. Remote work is increasingly an option. Technical advances have made looking for a job easier than it was in 2013. "You can say 'boo' to your phone and apply for a job," adds Sullivan, delivering his matchmaking pitch with such force that even the most mission-driven of federal workers might be forgiven for abandoning the nation's parks, airways and regulatory agencies.
Congresswoman Robin Kelly (D-IL), the ranking member of the House Subcommittee on Information Technology, worried, in a statement last week, that the shutdown would have a long-term impact on the federal government's ability to attract workers with IT skills. The federal government has generally struggled to attract young tech workers, and Amazon's new offices in the District of Columbia area has three out of four IT workers in DC saying they would consider leaving their current jobs for the tech behemoth.
Tech workers — and upper-salaried talent — are not the only employees coveted by the private sector, says Sullivan. Forest Service employees. Coast Guard workers. Transportation and Safety Administration agents. Any unpaid workers could be lured away, especially in states like California and Texas, where economies are strong, he maintains. An employment agency for California's casinos recently put this shout out on Twitter: "Any @TSA employees looking for new opportunities, PTGaming is hiring!" along with the popular hashtag, #shutdownstories.
The shutdown could also prompt federal employees to throw scruples to the wind and step into the infamous revolving door that leads workers from government jobs to the private sector and back again. When Sullivan was advising companies in 2013, he helped firms hire from agencies that regulated them.
"And by the way," asks Sullivan, persisting with his siren song, "if I was a regulator, [with] President Trump eliminating all those regulations, why am I needed? Why not go to the private sector?"
Sullivan, who says he is an underpaid government worker in his own right, is concerned about the public cost of his and others' efforts to lure away the federal government's top talent. The best employees will leave first, and "literally billions" in training dollars will be lost, he predicts.
But he puts the blame squarely on a public sector that undervalues its workers. Corporations that pilfer federal government workforce for talent offer a kind of public service and corrective by demonstrating the price that must be paid "for degrading public service and unnecessarily frustrating federal employees," he wrote in his 2013 post.
Ending the shutdown won't curtail the hiring opportunities for corporate recruiters, says Sullivan. "It's like divorce. Once you start thinking about [leaving], the odds [that it will happen] go up dramatically."
---
Copyright Capital & Main