Water and Power: Fracking Meets Magical Realism in a New Play
Playwright Josefina López appropriates the basic construct of Ibsen's An Enemy of the People, tosses in large dollops of magical realism and transforms the lead character from a 19th-century Norwegian doctor into a 21st-century Mexican curandera.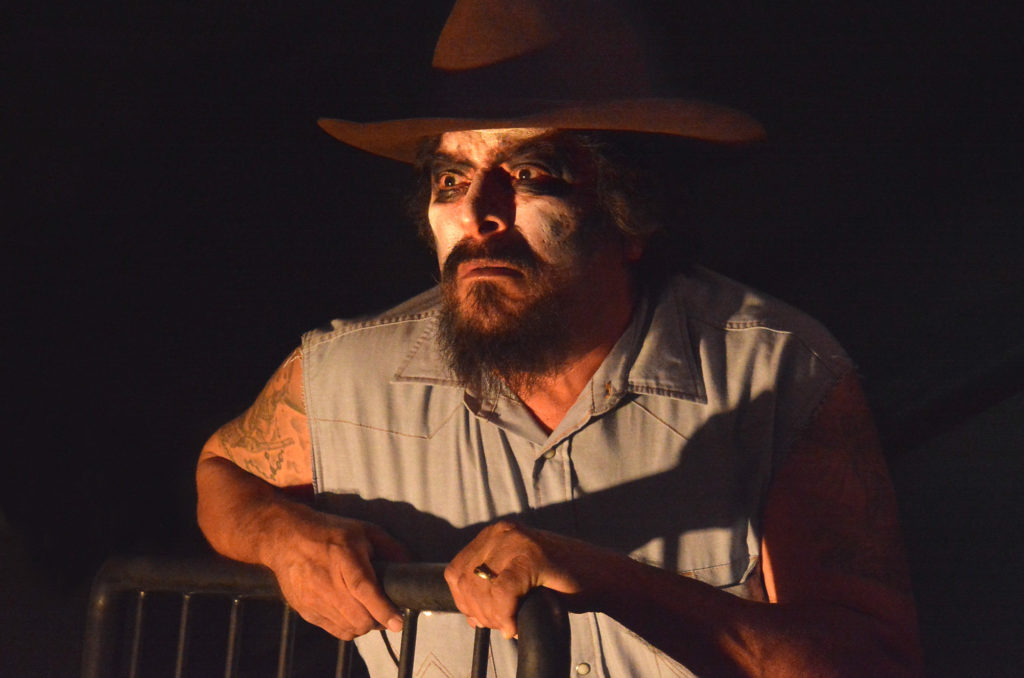 L-R: Javier Ronceros, Zilah Mendoza, William Jaramillo and Paul Renteria. (Photos: Ed Krieger)
In An Enemy of the Pueblo, playwright Josefina López appropriates the basic construct of Henrik Ibsen's classic, tosses in a few large dollops of magical realism, and transforms the lead character from a 19th-century Norwegian doctor into a 21st-century Mexican curandera. The result is a stirring adaptation that features a luminous Zilah Mendoza as an earthy, compassionate, albeit flawed, woman of principle.
As in the original, the bone of contention between the "enemy" and everyone else is the contamination of local water. Ibsen's hero, Dr. Stockmann, uncovers pollution in the public baths which, if revealed, will damage the town's tourist trade. The good doctor's predilection to tell the truth alarms government and business interests, not least of whom is his brother, the town mayor.
In López's version, Magda (Mendoza), a midwife and shaman with supranatural gifts, dreams that water in her small rural village has turned toxic, killing all her neighbors. Later, awake, she learns that poison really has been generated by a U. S. company's fracking , and that her own twin brother Pedro (Arturo Aranda, Jr.), also the mayor, has approved this violation of the land.
Magda has other problems. Her past accomplishments include vanquishing the narcos that had been plaguing her people; she did this by casting a not-quite-kosher curse on their leader, El Sapo (Paul Renteria). He now haunts her, as does her dead husband Eugenio (Javier Ronceros), who met his end pursuing this same evil dude — but with a gun, rather than a magic spell. Magda's losses and regrets have driven her to a cozy relationship with tequila; a bottle is always on hand, and she sometimes shares it with the gringo O'Connor (William Jaramillo), who'd happily take care of her if she'd let him, which she won't. Magda keeps O'Connor at a distance not only because she's still mourning her husband but because her life's priorities lie elsewhere. "I serve God," she tells those who would castigate her as a bruja —and her actions, along with her fearless tongue, give you little reason to doubt it.
Directed by Corky Dominguez, An Enemy of the Pueblo is one of those still-too-rare dramatic vehicles fashioned from a female perspective, with a strong insightful female character driving the story. Magda's most vital relationships are arguably with her daughter (Laura Bravatti), her granddaughter (Angiee Lombana), who has inherited her gifts, and the other women in her town who continually seek her help.
The plot's melodramatic elements are unabashed, but it doesn't matter because they are counterbalanced by the importance and respect the characters lend each other. As to the narrative's magical elements, it's to the credit of both playwright and Mendoza's performance that their authenticity is never in question. When Magda lifts her arm, then lowers it in one commanding swoop, you do believe something supernatural has taken place. These moments are intensely enhanced by Kevin Eduardo Vasquez's fluid lighting, as well as the visuals (that rain!) created by tech director and special effects designer Sohail e. Najafi.
Designer Marcos De Leon's set aptly conjures Magda's humble yet somehow runic abode, while J.D. Mata's music wraps the story in a befitting ballad of the desert. Abel Alvarado's costuming of Mendoza enhances the character's charm.
The production's weak link is the supporting ensemble, which includes cast members with little or no on-stage experience. This company has proud visible roots in the surrounding community, so the use of non-professionals may be a conscious directorial choice — but the bottom line is the show is not as good as it might have been with more skilled actors. Among the secondary characters, Aranda makes the best impression as Magda's sellout brother.
Still, I do recommend An Enemy of the Pueblo: A charismatic lead performance, strong feminist themes and pleasing production elements are more than ample reason to see it.
---
Casa 0101, 2102 E. First St, East L.A.; Fri.-Sat., 8 p.m.; Sun., 5 p.m.; through November 12; (323) 263-7684, tickets@casa0101.org, or www.casa0101.org. 
Copyright Capital & Main

Award-Winning Reporter David Sirota to Lead National Investigative Desk on Inequality for Capital & Main
The New York Times has credited Sirota's Wall Street reporting for showing "that secrecy can hide high fees, low returns, excess risk and the identity of politically connected dealmakers."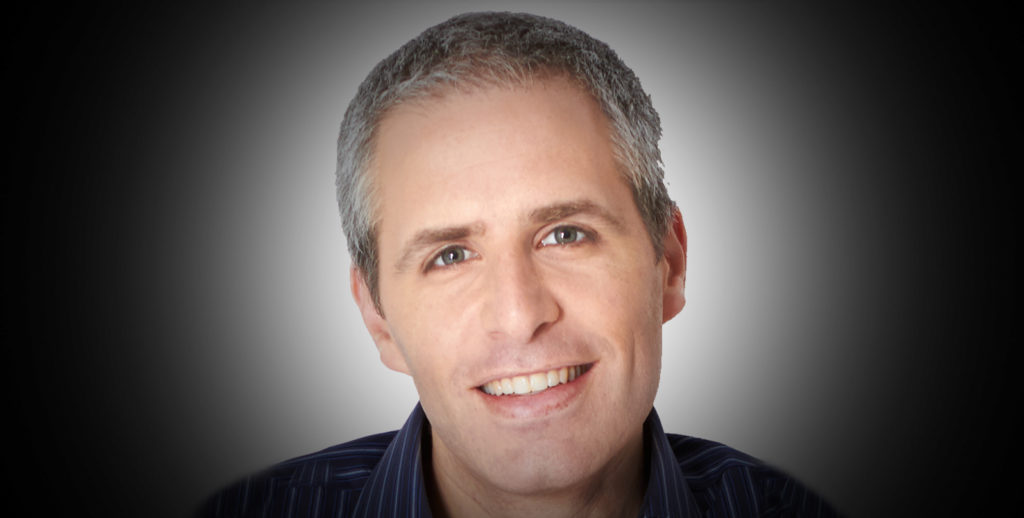 LOS ANGELES — Capital & Main announced today that award-winning reporter David Sirota will lead a new national investigative desk for the California-based publication. His coverage will focus on the country's historically high level of economic inequality, and the role of Wall Street, the private sector and government policy in perpetuating income disparity.
"I am thrilled to join one of the most promising young investigative publications in the country," said Sirota. "There has never been a greater need for aggressive nonpartisan reporting that scrutinizes how corporations, lawmakers and the super-rich wield political and economic power. Capital & Main has established a reputation as an intrepid source of hard-hitting investigative reporting. I am excited to expand their capacity to shine a spotlight on how and why America now has the highest level of economic inequality in the country's modern history."
Sirota will join Capital & Main as a full-time reporter this summer, and prior to that will consult with the publication on editorial content and partnerships. The new position was made possible in part by a grant from the Jonathan Logan Family Foundation in Oakland, CA.
Capital & Main is a non-profit publication founded in 2013 and its reporting has been co-published by (among others) The Atlantic, Time, The Guardian, Reuters, The Daily Beast, Slate, Grist, Fast Company, The Huffington Post and Newsweek. Capital & Main's reporting has won recognition from the Society of American Business Editors & Writers, the Southern California Journalism Awards and the Best of the West contest. Its reporters have been featured on (among others) PRI's The World, WNYC's The Takeaway, as well as on programs on KQED and KCRW.
Sirota has reported extensively on the relationship between money and politics, and has gained a reputation as a journalist willing to scrutinize public officials of both parties. During his career, he has become one of American journalism's most authoritative experts on complex financial systems including taxes, hedge funds, private equity and public pensions. He is a two-time winner of the Best in Business award from SABEW – most recently for his coverage of the 2017 Republican tax bill and its controversial "Corker kickback" provision. Before that, he won recognition from the Columbia Journalism Review for his reporting on how conflicts of interest shaped how Democratic Gov. Dan Malloy's administration oversaw a proposed health-care merger. Sirota has also won Ithaca College's Izzy Award and has been a finalist for UCLA's Gerald R. Loeb Award and Syracuse University's Mirror Award.
The New York Times has credited Sirota's Wall Street reporting for showing "that secrecy can hide high fees, low returns, excess risk and the identity of politically connected dealmakers." In one of its awards, SABEW said Sirota has produced "original, tenacious reporting that displayed a mastery of scouring documents, analyzing data and holding public officials accountable." The legendary late columnist Molly Ivins said, "Sirota is a new-generation populist who instinctively understands that the only real questions are 'Who's getting screwed?' and 'Who's doing the screwing?'"
"David Sirota is one of the finest investigative reporters in the country, and he promises to take Capital & Main's reporting on inequality and related issues to a whole different level," said Capital & Main board member Rick Wartzman, a former Wall Street Journal reporter, Los Angeles Times business editor and the author of four books, including The End of Loyalty: The Rise and Fall of Good Jobs in America. "David's fearless approach to holding the powerful to account is precisely what we need at this moment in time."
From 2014 to 2018 Sirota led International Business Times' investigative reporting team, where he broke major stories on how President Trump's top adviser evades ethics laws as he shapes policies that could enrich his firm; CFPB chief Mick Mulvaney's ties to the financial industry — and how he pressured regulators to back off predatory lending rules at the same time he was raking in cash from payday lenders; how Equifax lobbied against consumer protection rules just before its huge data breach; and how chemical companies that spewed toxins after Hurricane Harvey had worked to reduce safety regulations in the lead-up to the disaster.
In 2014, Sirota's investigative series for PandoDaily about public broadcasting compelled a PBS flagship station to return a $3.5 million contribution from a hedge fund billionaire. That same year, Sirota's investigative reporting about pensions for PandoDaily and then for International Business Times led the New Jersey state government to open a formal pay-to-play investigation and to divest state holdings in a venture capital firm. Sirota's reporting for International Business Times also led San Francisco officials to delay a proposed $3 billion investment in hedge funds.
"We have been longtime admirers of David's work, and couldn't imagine a better fit for our reporting on inequality," said Capital & Main publisher Danny Feingold. "David will give us the capacity to break important national stories on one of the country's great existential threats."
Sirota is also the author of two New York Times best-selling books, Hostile Takeover and The Uprising, as well as Back to Our Future, which became the basis for the National Geographic Channel's miniseries "The '80s: The Decade that Made Us." He appears frequently on MSNBC and CNN, and is the host of a podcast on economic, political and social issues.