Watch Now: Jared Bernstein on Inequality & Lip-Syncing Republicans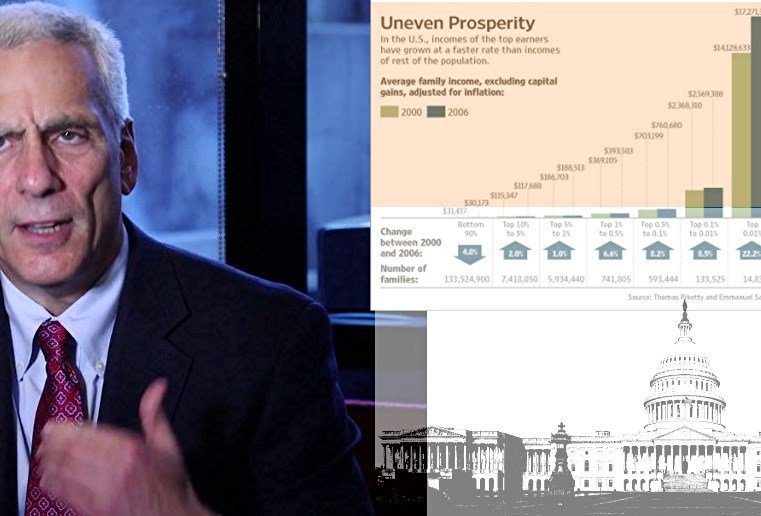 When Jared Bernstein recently sat down with Capital & Main, he had just been chosen as chair of the National Employment Law Project's board of directors, while continuing his roles as a senior fellow at the Center on Budget and Policy Priorities, and as a frequent commentator on MSNBC and CNBC. Picked in 2009 by Joe Biden to be the Vice President's top economic advisor, Bernstein had already distinguished himself as a passionate critic of inequality during his long tenure at the Economic Policy Institute, one of the country's leading think tanks. His views on economic issues were well to the left of Obama's and the rest of the President's team, ensuring that progressive ideas would get a hearing inside the White House as the administration wrestled with the worst downturn since the Great Depression.
While Obama and his advisors succeeded in reversing the Great Recession's massive job losses and saving the bacon of the financial industry, they could claim no such victory when it came to income inequality and the inexorable decline of the middle class. And Bernstein, who left his White House position in 2011, is the first to admit it. In his new book, The Reconnection Agenda: Reuniting Growth and Prosperity, Bernstein lays out an ambitious agenda to restore the lost relationship between economic expansion and the well-being of most Americans.
Here is the full video of our interview with Bernstein, which we present in addition to a previously published podcast version. In the interview, Bernstein discusses the nation's inequality morass, the upcoming presidential race and his favorite Joe Biden moment.