Love. Joy. Peace. That's the message of the season. From carols to holiday cards to street signs, even shopping mall windows. These words hover next to the pervasive images encouraging us to buy, but somehow they persist despite the maze of mercantile messages, because they are the deep longings of human beings.
"No justice, no peace!" is what workers and activists often chant on picket lines. It turns out that without climate justice, we will also have no world peace. A recent Los Angeles Times story on El Niño and its potential "long-distance" or "teleconnected" effects quoted researchers arguing that "it doubles the risk of war in much of the Third World."
Peace activists have long identified war and the preparations for it as a major source of human-caused climate change. Our country runs the world's largest military apparatus  – larger than the next nine nations combined. It includes about 4,100 military bases inside our borders, and nearly 800 facilities in 42 nations. Our military alone uses one per cent of all the fossil fuels consumed in this country, which amounts to 80 per cent of the total U.S. government consumption. In the 1997 Kyoto Protocol, the United States exempted its military from any fossil fuel restraints.
Abroad, wars affect 65 countries and every inhabited continent. Some 676 militias, guerilla groups and separatist organizations carry on various forms of conflict. Considering how many armies there are in the world and the number of wars in process, the waste of fossil fuels and the carbon spewed into the sky is incalculable. In the face of human loss, we consider it only collateral damage, but we humans damage the planet itself and therefore ourselves through these wars.
Now peace activists see the effect from the opposite perspective: Human-caused climate change leads to wars or civil unrest. Rebecca Solnit, writing in the Guardian, names three examples. She argues that much of the second war in Iraq was about oil, listing the close ties that both the second President Bush and his Vice-President had with Big Oil. She points to the Nigerian conflict of the early 1990s and the martyrdom of Ken Sara-Wiwo, who was framed and executed by a government implicated in oil schemes and corruption. Solnit also cites Syria, where four years of severe drought is now acknowledged as a contributing factor to that country's civil war.
Both the Central Intelligence Agency and  World Bank see the cause-effect between climate change and the increase in terrorism worldwide. We know that the leading terrorist network – known in the Middle East as Daesh and in the West as ISIS – earns its major income from controlling and selling oil. A major military intelligence report cites climate change as spreading diseases, such as Ebola, that upend social balances and foment conflicts.
People forced from their homelands by drought, rising seas or severe storm patterns exacerbate social tensions and cause polarization that provokes armed disruption. As the world's climate changes, we can expect more of this social chaos. More wars, more death, more spewing of carbon waste into the atmosphere.
In the face of such a reality you would think that the nations that recently gathered in Paris would have come to a quick consensus to end the emissions of carbon that fuel these conflicts. That was not the case. Instead, clusters of countries held out for their own interests: Oil-producing nations versus the advanced economies versus the developing countries versus the poorest versus the island states versus what Time magazine called "the foot draggers" – which include us.
Not until the last hours of the conference did these nations with their disparate interests actually come to a common agreement. But they did, setting goals for the planet and targets for themselves, and even empowering an international body to monitor their progress and nudge them toward their agreed-upon objectives.
Observers have called this agreement a miracle, or a near-miracle. That is, of course, another word used often during this season. The Hanukah story says the sacred lamp continued to burn even though there was not enough oil to keep it lit. The Christmas story says that the child born to impoverished parents in a barn turned out to be the Holy One. For me, the miracle of any agreement about climate change would be – as unlikely as it sounds – more peace. 
---
(Refugees photo by Bwag)

Did Disneyland Try to Sink a Bill Protecting Workers from Lead Poisoning? 
Why would Disneyland, which hosts thousands of kids every day, be part of an effort to defeat a bill that simply requires reporting of blood-lead levels high enough to produce heart disease and serious brain disorders?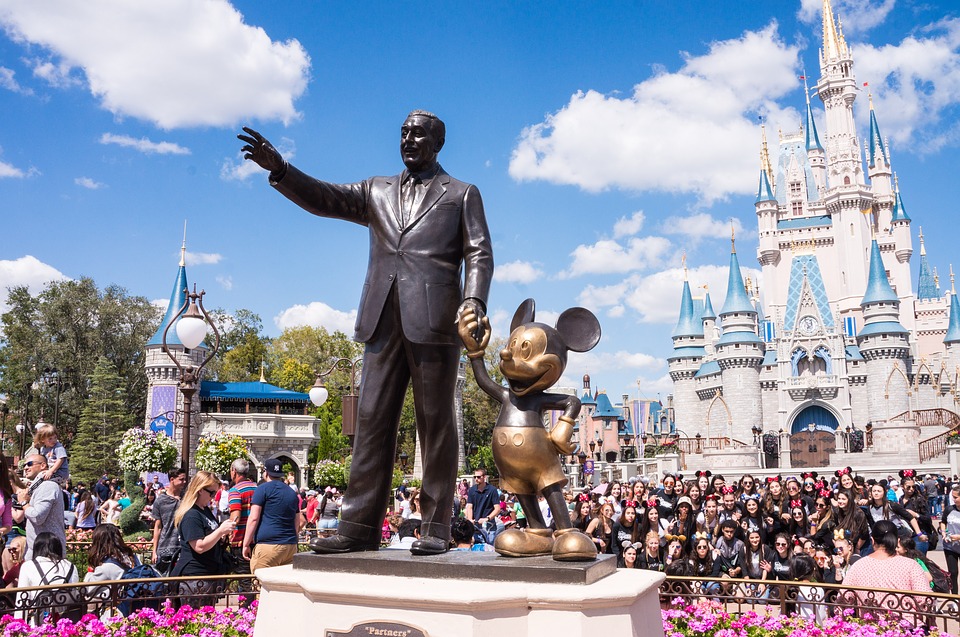 When Assemblyperson Ash Kalra (D-San Jose) learned about Capital & Main and USC's Center for Health Journalism investigation into how hundreds of workers at the former Exide Battery Recycling Plant near downtown Los Angeles became victims of lead poisoning, he created a modest bill to try and ensure it wouldn't happen again.
Among our report's revelations was the fact that the California Department of Public Health was aware of thousands of troubling blood tests revealing high levels of lead, but failed to tell the Division of Occupational Safety and Health (Cal/OSHA) about the problem.
Kalra's bill, Assembly Bill 2963, requires that the Department of Health inform Cal/OSHA when workers have seriously elevated blood levels and Cal/OSHA performs inspections.
The bill has had clear sailing until now, easily passing in the Assembly Labor Committee in March and winning unanimous approval from Democrats on the Appropriations Committee last week. But as the worker-protection measure headed to a crucial floor vote this week, a coalition of industry groups, one of which includes the iconic Disneyland Resort, worked the halls of the Capitol to kill the bill. The lobbying effort nearly prevailed: AB 2963 passed by a single vote Wednesday evening and now faces what is certain to be a battle in the California state Senate.
So why would Disneyland, which hosts thousands of kids every day, be part of an effort to defeat a bill that simply requires reporting of blood-lead levels high enough to produce heart disease and serious brain disorders? A May 29 letter endorsed by 15 industry groups, including the Battery Council International, the California Chamber of Commerce and the California Hotel and Lodging Association (which includes a Disneyland Resort vice president on its board) argues that California's current system to protect employees, depending largely on voluntary compliance, is working just fine.
The letter states: "Perversely, AB 2963 would transform this existing well-functioning public health program into an enforcement program that creates an allegation of a serious violation where none exists in Cal/OSHA law and the workplace may not even be the source of exposure."
The bill will be costly, the opposition letter also says, with an estimated price tag of $267,000 to implement and requiring Cal/OSHA to hire one or two additional inspectors.
"That's a small price to pay" said Bill Allayaud, California Director of Government Affairs for the Environmental Working Group, which is trying to keep moderate Democrats from being swayed by the industry lobby.
"The California Chamber of Commerce and their allies are misrepresenting what the bill does and convincing industries like the hotel industry to lend their name to the fight, even though this bill would have zero impact on hotels," Allayaud said. "The law focuses on workplaces where lead is in heavy use, like firing ranges and battery recycling facilities where workers are actually being impacted by a dangerous neurotoxin.  Besides, I can't imagine [that] parents who visit a resort like Disneyland would want their kids anywhere near lead if found at the levels that would have employees testing at the alarm bell level. Who wouldn't want an OSHA inspection in that case?"
Suzi Brown, vice president of communications at Disneyland Resorts, said that the "California Lodging Association is just one organization that we are involved with. As you can imagine we are involved with many trade organizations." Brown said that Disney vice president Elliot Mills, who sits on the association's board, was not present for the vote to oppose AB 2963. "To somehow link Disney to this in a specific way is not accurate," she added. "And to somehow position this that we are not concerned about worker safety is flawed as well."
At the March California State Assembly Labor and Employment Committee hearing, Kalra introduced his bill by reading a letter from former Exide lead smelter Alvin Richardson (who struggles with lead poisoning symptoms we documented in our investigation) and his wife, LaShawn. "We read a recent investigative story, and it was very hurtful to learn that Cal/OSHA excused the high lead levels that Alvin and the other Exide workers were constantly exposed to," the letter said. "People shouldn't be treated like they are disposable. That's not what America or California is supposed to be about."
Assemblymember Reggie Jones-Sawyer (D-Los Angeles) was moved to vote yes. "My district's right next to the Exide plant, and it's had an impact on my community and my residents," he said. "And if this is something that could have prevented what happened at Exide, we should have been doing this a while ago."
AB 2963 needed Jones-Sawyer's vote again on Wednesday to barely pass it out of the Assembly. Whether the bill makes it to Governor Jerry Brown's desk is dependent on how well the arguments of the California Chamber of Commerce and other industry voices opposing the bill go over in the Senate.
---
Copyright Capital & Main