Walmart at the Crossroads: Live Better, Do Better for All of Us
"With great power comes great responsibility." It's one of those truisms that's been echoed in various forms throughout the ages, from the likes of Winston Churchill, Franklin D. Roosevelt and even the Spider-man comics. Unfortunately, powerful major corporations like Walmart don't often take responsibility for their tremendous impact on America and the rest of the world. As Walmart opens its annual shareholder meeting on June 5, we at the Food Chain Workers Alliance urge stockholders and executives alike to consider our newly-released report, Walmart at the Crossroads, which examines the impact of Walmart's food supply chain on labor and the environment.
Walmart, number one on the Fortune 500 list of American companies, has net sales totaling $473.1 billion. With foodstuffs making up 55 percent of its sales, this corporation controls 25 percent of grocery sales in the U.S. Consequently, Walmart's actions and inactions reverberate through the food chain, making huge impacts on agricultural practices, treatment of workers, consumer health, the environment and outsourcing of jobs. In recognition of these impacts, Walmart has created an  "Ethical Sourcing" standards manual for its suppliers. But our investigation of Walmart's practices shows that the thirst for extraordinary profits too often wins out over a code of ethics.
Although the "Ethical Sourcing" manual requires that suppliers comply with existing laws, we found that both the corporation and its suppliers have a long history of violating labor standards. Walmart's demand for lower prices creates the incentive and the need for suppliers to cut wages and benefits, neglect safety and working conditions, and even ship jobs to overseas sweatshops. Exploitation and discrimination often go unchecked. In one instance, immigrant workers in Louisiana were being locked into a factory and compelled to work 16-24 hour shifts by a Walmart seafood supplier. Only after an advocacy group publicly pressed for improved working conditions did the retailer take action.
In 2005, Walmart's then CEO, Lee Scott, committed to a laudable environmental agenda including 100 percent use of renewable energy. But 10 years later, only 16 percent of its electricity use in the U.S. is from green power. At 45 metric tons of carbon dioxide for every million dollars of sales, Walmart's operations are significantly less efficient than such competitors as Target and Costco. Today, Walmart ranks 33rd on the list of the top industrial polluters.
It is time for Walmart to take a leadership role, not just in size and revenue, but in social responsibility. And Walmart can actually take action today. United Natural Foods, Inc. (UNFI) is the largest distributor of organic and natural food, and is a distributor for Walmart's Neighborhood Market stores. Taylor Farms is the largest salad processor in the world and a major supplier to Walmart. Workers at these companies are currently organizing to join the Teamsters union, but management has retaliated by threatening and firing workers. UNFI still refuses to recognize the union formed by their drivers in Moreno Valley, even though it was federally certified in November 2014. Walmart could enforce own its existing code of conduct by instructing these companies to respect the workers' right to organize and collectively bargain. But so far, it has chosen not to.
Walmart's actions, both good and bad, will strongly influence its suppliers and competition. So please take action and sign our petition to Walmart CEO Doug McMillon, calling on Walmart to make real positive changes for workers, farmers, communities and the environment.
[divider]Joann Lo is Co-Director of the Food Chain Workers Alliance.

Did Disneyland Try to Sink a Bill Protecting Workers from Lead Poisoning? 
Why would Disneyland, which hosts thousands of kids every day, be part of an effort to defeat a bill that simply requires reporting of blood-lead levels high enough to produce heart disease and serious brain disorders?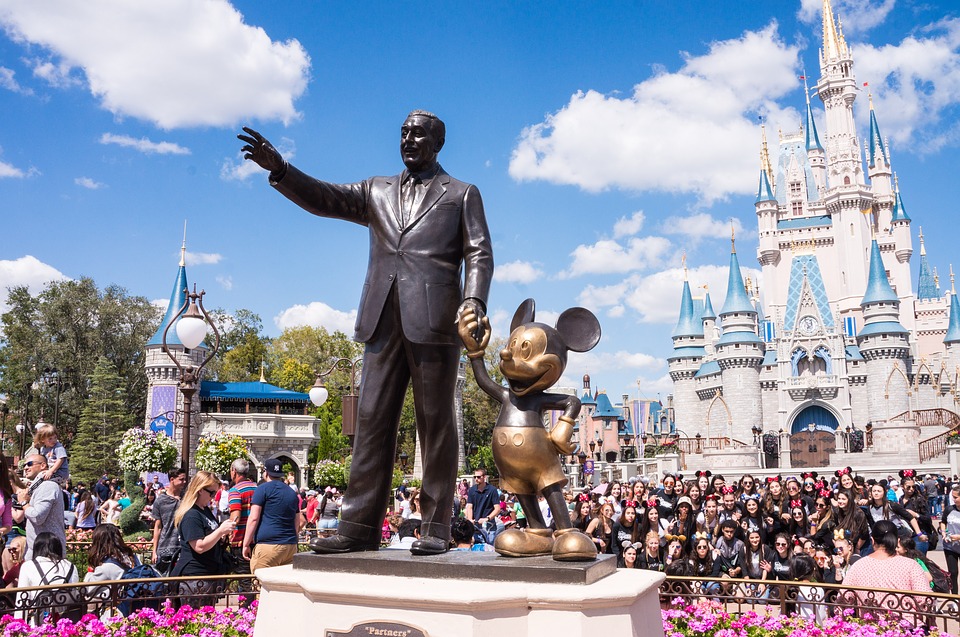 When Assemblyperson Ash Kalra (D-San Jose) learned about Capital & Main and USC's Center for Health Journalism investigation into how hundreds of workers at the former Exide Battery Recycling Plant near downtown Los Angeles became victims of lead poisoning, he created a modest bill to try and ensure it wouldn't happen again.
Among our report's revelations was the fact that the California Department of Public Health was aware of thousands of troubling blood tests revealing high levels of lead, but failed to tell the Division of Occupational Safety and Health (Cal/OSHA) about the problem.
Kalra's bill, Assembly Bill 2963, requires that the Department of Health inform Cal/OSHA when workers have seriously elevated blood levels and Cal/OSHA performs inspections.
The bill has had clear sailing until now, easily passing in the Assembly Labor Committee in March and winning unanimous approval from Democrats on the Appropriations Committee last week. But as the worker-protection measure headed to a crucial floor vote this week, a coalition of industry groups, one of which includes the iconic Disneyland Resort, worked the halls of the Capitol to kill the bill. The lobbying effort nearly prevailed: AB 2963 passed by a single vote Wednesday evening and now faces what is certain to be a battle in the California state Senate.
So why would Disneyland, which hosts thousands of kids every day, be part of an effort to defeat a bill that simply requires reporting of blood-lead levels high enough to produce heart disease and serious brain disorders? A May 29 letter endorsed by 15 industry groups, including the Battery Council International, the California Chamber of Commerce and the California Hotel and Lodging Association (which includes a Disneyland Resort vice president on its board) argues that California's current system to protect employees, depending largely on voluntary compliance, is working just fine.
The letter states: "Perversely, AB 2963 would transform this existing well-functioning public health program into an enforcement program that creates an allegation of a serious violation where none exists in Cal/OSHA law and the workplace may not even be the source of exposure."
The bill will be costly, the opposition letter also says, with an estimated price tag of $267,000 to implement and requiring Cal/OSHA to hire one or two additional inspectors.
"That's a small price to pay" said Bill Allayaud, California Director of Government Affairs for the Environmental Working Group, which is trying to keep moderate Democrats from being swayed by the industry lobby.
"The California Chamber of Commerce and their allies are misrepresenting what the bill does and convincing industries like the hotel industry to lend their name to the fight, even though this bill would have zero impact on hotels," Allayaud said. "The law focuses on workplaces where lead is in heavy use, like firing ranges and battery recycling facilities where workers are actually being impacted by a dangerous neurotoxin.  Besides, I can't imagine [that] parents who visit a resort like Disneyland would want their kids anywhere near lead if found at the levels that would have employees testing at the alarm bell level. Who wouldn't want an OSHA inspection in that case?"
Suzi Brown, vice president of communications at Disneyland Resorts, said that the "California Lodging Association is just one organization that we are involved with. As you can imagine we are involved with many trade organizations." Brown said that Disney vice president Elliot Mills, who sits on the association's board, was not present for the vote to oppose AB 2963. "To somehow link Disney to this in a specific way is not accurate," she added. "And to somehow position this that we are not concerned about worker safety is flawed as well."
At the March California State Assembly Labor and Employment Committee hearing, Kalra introduced his bill by reading a letter from former Exide lead smelter Alvin Richardson (who struggles with lead poisoning symptoms we documented in our investigation) and his wife, LaShawn. "We read a recent investigative story, and it was very hurtful to learn that Cal/OSHA excused the high lead levels that Alvin and the other Exide workers were constantly exposed to," the letter said. "People shouldn't be treated like they are disposable. That's not what America or California is supposed to be about."
Assemblymember Reggie Jones-Sawyer (D-Los Angeles) was moved to vote yes. "My district's right next to the Exide plant, and it's had an impact on my community and my residents," he said. "And if this is something that could have prevented what happened at Exide, we should have been doing this a while ago."
AB 2963 needed Jones-Sawyer's vote again on Wednesday to barely pass it out of the Assembly. Whether the bill makes it to Governor Jerry Brown's desk is dependent on how well the arguments of the California Chamber of Commerce and other industry voices opposing the bill go over in the Senate.
---
Copyright Capital & Main