Wage Theft Confidential: Do Laws Work?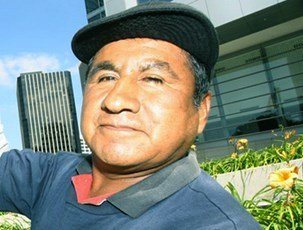 California has roughly a dozen labor codes governing wage-theft on the books, with more proposed each year in the state legislature. Are these laws proving effective? Fausto Hernandez is one worker who doesn't think they are. The 55-year-old native of Oaxaca, Mexico, has labored in the carwash business for a decade.
"For several years I worked at Slauson Carwash in South L.A. — 10 to 11 hours a day," he told Capital & Main. "The employer would only pay me for three hours, never for all the hours I worked."
According to Hernandez, he sought relief by contacting the CLEAN Carwash Campaign, a community coalition led by the United Steelworkers union. The campaign helped him file a claim with the Division of Labor Standards Enforcement (DLSE), an office of the state's Labor Commissioner.
Workers who take such action face employer retaliation. Hernandez's employer fired him, he said. Hernandez was eventually hired at another carwash that later closed. "Recently I received a letter saying that the [Slauson Carwash] owner didn't pay me correctly and that I'm owed tens of thousands of dollars," he said. "I am still waiting to see the actual money."
Fausto Hernandez
Hernandez's story is one of many that underscore the enforcement shortcomings of the state's current wage-theft laws, which on paper appear robust. According to a study conducted by the National Employment Law Project and the UCLA Labor Center, "Only 17 percent of California workers who prevailed in their wage claims before the DLSE and received a judgment were able to recover any payment at all between 2008 and 2011."
Why do current state laws fail to help workers such as Hernandez receive their legal wages? According to Matthew Sirolly, the directing attorney for Los Angeles' Wage Justice Center, one problem is the sheer volume of cases, weighed against the realities of funding.
"To resolve them through resource-intensive litigation would take hundreds or even thousands of lawyers and investigators," Sirolly says of wage-theft cases. "The costs would far surpass what the state has budgeted to the Labor Commissioner's office or [can] afford to budget to it, and would significantly burden the courts with all of these petty fraud cases."
The most recent law enacted is the Wage Theft Prevention Act (Assembly Bill 469), which took effect on January 1, 2012. This law amended the state Labor Code, adding criminal penalties for employers who fail to pay workers overtime. Section 2810.5 of the amended Labor Code requires that employers provide notice to employees of their rate(s) of pay "including any applicable rates for overtime." It's difficult to gauge the law's impact — the California Department of Industrial Relations does not compile year-over-year data on claims over wage theft, or the dollar amounts that employees have received for back pay from employers, Peter Melton, a department spokesman, told Capital & Main by email.
"The Labor Commissioner's office is creating a more responsive and transparent database," Melton said. "There has been more enforcement on wage theft in the last three years than in the previous decade."
"California really has very few good remedies to enforce wage rights," Sirolly noted. "We have been partnering with the state Labor Commissioner to improve wage collections over the last year and a half or so, and things are getting better."
There is recent proof of that improvement. Inspectors with the California Labor Enforcement Task Force and the Employment Development Department found multiple wage-theft violations on construction sites in Chino Hills, Fresno and Upland in late August 2014, vivid examples of law-breaking in the Golden State's $2.2 trillion economy, the world's eighth largest.
Also in This Series:
How Your Earnings Are Stolen
A Truck Driver's Story
The Worst Scofflaw Industries
Finding Solutions
To ensure employers pay what they owe to workers, Sirolly and other advocates for victims of alleged wage theft are calling for a statewide wage-lien law, similar to a Wisconsin statute, which would allow workers the temporary possession of an employer's property until s/he pays the contested wages in full. This is "a more "practical long-term solution," Sirolly said.
However, this year in Sacramento the California Chamber of Commerce marshaled its formidable presence under the Capitol dome to defeat the most recent wage-lien measure, Assembly Bill 2416, dubbing it a "job killer."
Currently in California's janitorial industry, businesses pay half of what they owe workers who win judgments against employers over stolen back pay, Lilia Garcia, executive director of the Maintenance Cooperation Trust Fund, a watchdog group with offices in San Francisco, Los Angeles, Orange County and San Diego, told Capital & Main by phone. According to her, janitorial victims of wage-theft have won $65 million in wage-theft judgments against employers, yet have collected only $30 million in back pay since 1999. The MCTF works with 1,000 janitorial workers who allege wage theft annually, Garcia said.
In the San Gabriel Valley, Juan (who requested the use of his first name only), 60, drove a truck for a light-manufacturing business. His employer fired him after a 2009 job injury that resulted in a permanent disability. Juan received a 2010 Labor Commissioner judgment involving, in part, unpaid overtime wages.
"I worked 12-hour shifts, and was promised overtime pay for five years," Juan said by phone through an interpreter with the Wage Justice Center.
After that judgment, Juan's former employer changed its business structure by morphing the company from an incorporated legal entity (Inc.) to a limited liability company (LLC). This change made the Labor Commission's judgment "useless and legally unenforceable," as this LLC "no longer had any assets in its name," Sirolly told Capital & Main.
For Juan to receive his back pay, the Wage Justice Center had to file a new lawsuit in Superior Court alleging his former employer committed deliberate fraud designed to avoid settling the wage-theft claim that the Labor Commission had upheld.
"There are probably thousands of cases like his throughout the state each year," Sirolly said.
Meanwhile, a payment plan presented to Juan from his former employer is moving forward. He is grateful. However, he does not forget the less fortunate victims of wage theft.
"There are a lot of workers who have never received their overtime pay," Juan said.