Supreme Court v. Working People
Two recent U.S. Supreme Court decisions involving especially high profile cases have garnered all the legal headlines. The Court's watershed decision rejecting Proposition 8 and restoring the legality of same-sex marriage in California gave new rights to a significant portion of American citizens – and gave blue states something to shout about.
Days before, red states held their own party after a court majority ruled that the 1965 Voting Rights Act was unconstitutional because it relied on data from the 1970s that was supposedly outdated. Immediately, officials in North Carolina, South Carolina, Texas, Mississippi and Alabama – all states covered by the law – got to work adopting restrictions limiting the vote of the old, the poor and people of color.
Just before these two momentous decisions, however, when no one was paying attention, the high court gave the country to the corporations — again. The Supremes handed down a decision that curtailed the avenues that employees have used to redress instances of religious or racial discrimination.
In a Texas case, Dr. Naiel Nassar had reported discriminatory behavior by his supervisor at the University of Texas Southwestern Medical Center; then, when he applied for another position in the hospital, he was not hired. The victim filed a lawsuit charging retaliation, which he won, but which SCOTUS overturned. So now if your supervisor harasses you on the job for race or religion, the supe is more likely to get away with it.
Another decision involved a university employee named Maetta Vance, who had sued her employer alleging that a supervisor – the person who assigned and monitored the woman's work – had created a racially hostile work environment. But the Supremes decided that since the supervisor did not also have the power to hire, fire or promote, the supervisor wasn't, well, a supervisor, and the employee could not sue the employer. The judges ruled that without that authority a person who delegates tasks and oversees work is just a "co-worker," and harassment complaints are illegitimate.
Most of us missed those cases because no one talked about them much. That is not by accident. While the Court typically hears cases in the fall and releases its verdicts the following June, the order of those announcements is opaque at best. The rules of the Court neither spell out who makes these scheduling decisions nor is there a transparent, systematic procedure that sets a time-table for making decisions public.
One court watcher wrote me: "My guess is that the releases are done on a case by case basis. It is easy to see how the release order and timing could make a big difference in public perception." Indeed.
So people who care about worker rights need to pay close attention as two more key decisions come down the road. The influential District of Columbia Circuit Court just ruled that the National Labor Relations Board cannot require companies under its purview to post employees' rights in the work place. Guess what? It violates a corporation's freedom of speech! If the Supreme Court supports this reading, workers will have no right to work-site-located information regarding their rights and their ability to redress grievances.
In a second case, the Court assented to review the legality of "neutrality agreements" – those pacts between unions and employers which guarantee a fair environment for workers to organize in and join a union by simply signing cards instead of holding a long, drawn out and expensive balloting process. If the court affirms this reading of the law, worker rights will be more difficult to secure and enforce. Organizing a union in the work place will become immeasurably harder and more complicated – and therefore more expensive for unions to attempt these campaigns.
In Santa Monica a half-dozen hotel construction projects stand in line for approval, and like hotel developers across the country, the builders will eagerly anticipate this case. They know it will make organizing a union more difficult and infinitely more difficult for workers to ensure their rights on the job. Given the current experience with the release of SCOTUS decisions, workers should be watching just as carefully, not only because they have a lot at stake, but because the Supremes are likely to slip these announcements as far under the radar as they can.
Government Shutdown's Silver Lining: A Corporate Hiring Guru Speaks Out
Co-published by Fast Company
Ending the shutdown won't curtail the hiring opportunities for corporate recruiters, says one expert. It's like divorce: Once you start thinking about leaving, the odds that it will happen go up dramatically.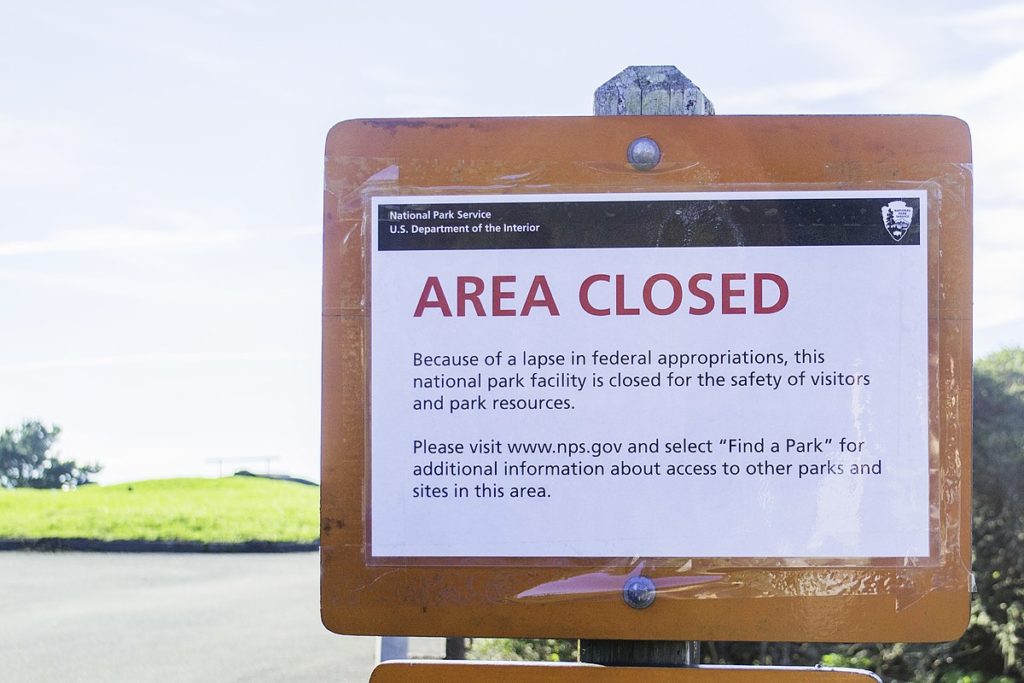 ---
In the new economic climate, even the most mission-driven of federal workers might be forgiven for abandoning the nation's parks, airways and regulatory agencies.
---
Co-published by Fast Company
When the federal government shut down for 16 days in 2013, corporate hiring guru John Sullivan advised companies on how to raid federal government workplaces for talent.
A blog post he penned at the time caused some to charge him with being unpatriotic, he said recently, while others thanked him for the reminder that federal workers were ripe for the plucking.
This time around, the climate is even better for corporations looking to cull staff from a workforce that is already well-trained and also known for its loyalty, Sullivan tells Capital & Main by phone. He describes the current moment—with hundreds of thousands of federal employees forgoing paychecks and, in many cases, sitting at home — as tantamount to "a sale on Black Friday."
---
Congresswoman:  The shutdown could have a long-term impact on the federal government's ability to attract workers with IT skills.
---
"If you've been screaming for the last two years" about the skills-and-talent shortage, "this week there isn't one," says Sullivan, who heads the human resource management program at San Francisco State University's College of Business.
The partial shutdown, that began on December 22 when President Trump failed to secure funding from Congress for his border wall, has impacted employees at a host of federal agencies, including the departments of Agriculture, Commerce, Homeland Security, Housing and Urban Development, Interior, Justice, State, Transportation and Treasury and the NASA.
What makes this particular shutdown so suitable for raiding federal workplaces? It's not just that employee morale has taken a nosedive, thanks to a president who is at war with many of the agencies he oversees. Nor is it only the fact that Trump threatened to keep the government closed for as long as a year, a notion that "really scares people," says Sullivan.
---
With Amazon's opening new offices in the District of Columbia area, three out of four IT workers in DC say they would consider leaving their current jobs for the tech behemoth.
---
It's also the economic climate. Companies are growing. Unemployment is low. Remote work is increasingly an option. Technical advances have made looking for a job easier than it was in 2013. "You can say 'boo' to your phone and apply for a job," adds Sullivan, delivering his matchmaking pitch with such force that even the most mission-driven of federal workers might be forgiven for abandoning the nation's parks, airways and regulatory agencies.
Congresswoman Robin Kelly (D-IL), the ranking member of the House Subcommittee on Information Technology, worried, in a statement last week, that the shutdown would have a long-term impact on the federal government's ability to attract workers with IT skills. The federal government has generally struggled to attract young tech workers, and Amazon's new offices in the District of Columbia area has three out of four IT workers in DC saying they would consider leaving their current jobs for the tech behemoth.
Tech workers — and upper-salaried talent — are not the only employees coveted by the private sector, says Sullivan. Forest Service employees. Coast Guard workers. Transportation and Safety Administration agents. Any unpaid workers could be lured away, especially in states like California and Texas, where economies are strong, he maintains. An employment agency for California's casinos recently put this shout out on Twitter: "Any @TSA employees looking for new opportunities, PTGaming is hiring!" along with the popular hashtag, #shutdownstories.
The shutdown could also prompt federal employees to throw scruples to the wind and step into the infamous revolving door that leads workers from government jobs to the private sector and back again. When Sullivan was advising companies in 2013, he helped firms hire from agencies that regulated them.
"And by the way," asks Sullivan, persisting with his siren song, "if I was a regulator, [with] President Trump eliminating all those regulations, why am I needed? Why not go to the private sector?"
Sullivan, who says he is an underpaid government worker in his own right, is concerned about the public cost of his and others' efforts to lure away the federal government's top talent. The best employees will leave first, and "literally billions" in training dollars will be lost, he predicts.
But he puts the blame squarely on a public sector that undervalues its workers. Corporations that pilfer federal government workforce for talent offer a kind of public service and corrective by demonstrating the price that must be paid "for degrading public service and unnecessarily frustrating federal employees," he wrote in his 2013 post.
Ending the shutdown won't curtail the hiring opportunities for corporate recruiters, says Sullivan. "It's like divorce. Once you start thinking about [leaving], the odds [that it will happen] go up dramatically."
---
Copyright Capital & Main