Unmasking Kaiser's COVID-19 Protective Gear Failure
Unclear policies and protective equipment shortages are stirring heated confrontations in the hallways of Kaiser Permanente hospitals.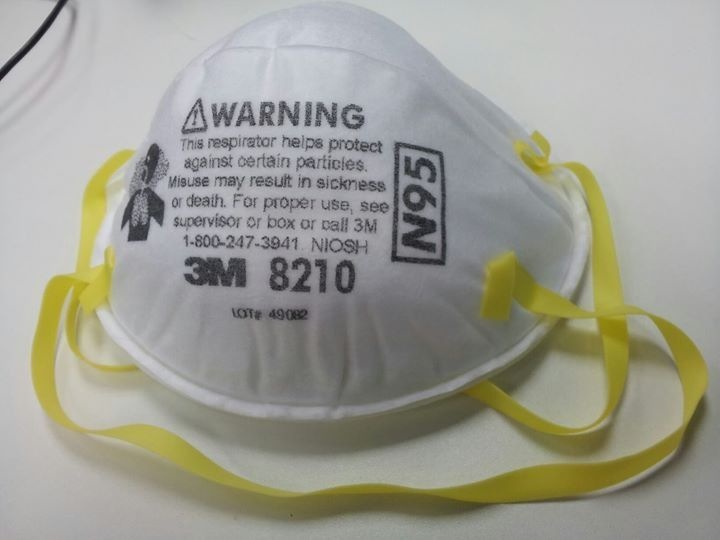 As the meeting inside the hospital began to devolve into a full meltdown, nurses shouted above the din to be heard. "You're withholding information from us!" some screamed at their managers, according to a person who was there.
It was one of several scenes played out recently that sound like outtakes from a drama series: tension-filled huddles, staffers angrily confronting their bosses in hallways, threats of discipline or potential firing – all of it occurring amid emergency conditions and, sometimes, desperate attempts to save lives.
 
---
"There is little communication – at best – coming down from the top to the nurses on the floor," says a Kaiser RN in Santa Rosa.
---
 
It is no scripted show, though. The action, as relayed by those involved in it, comes straight from inside some of the buildings of a dominant California health-care provider, Kaiser Permanente.
And in almost every instance, Kaiser nurses say, the confrontations and heated conversations stem from the same issues: concern over a lack of personal protective equipment (PPE) when dealing with coronavirus-related patients, and an inability to get straight answers on supply stock and policies.
"There is little communication – at best – coming down from the top to the nurses on the floor," said Cyndi Krahne, a registered nurse who works for Kaiser in Santa Rosa, in Northern California. "Communication has always been an issue between management and staff, but this situation has exacerbated it exponentially."
 
---
"We're not afraid of the actual disease. We're concerned about not being adequately protected from the disease."
---
 
Nurses interviewed by Capital & Main said that despite Kaiser's massive reach and ability to obtain supplies, in some instances they were being issued a single N95 respirator mask for a full work shift. Others described situations in which they could not obtain the masks without going to their shift supervisors, who would then retrieve them on a request-by-request basis.
"We're not afraid of the actual disease. We're concerned about not being adequately protected from the disease," said Krahne, the chief nurse representative among unionized workers at the Santa Rosa hospital. "It's a scary place to be, but we want to take care of patients. That's what we do." (Disclosure: The union representing the nurses is a financial supporter of this website.)
Asked a series of questions for this story via email, a representative for Kaiser referred a reporter to answers that were being provided to another Capital & Main journalist. The company previously issued a statement that read in part, "We are prudently managing our resources to ensure this equipment is available for our health care workforce for the duration of the pandemic."
*   *   *
With more than 500 hospitals and medical offices serving 9 million plan members in California alone, Kaiser's issues attract a volume of attention that other health systems may not. Nurses from coast to coast, in numerous health care systems and hospitals, have protested their work conditions as unsafe both for themselves and their patients.
Although many of them asked not to be identified before sharing their comments for this story, Kaiser nurses have been active in protesting, too. They've staged rallies in front of Kaiser facilities in Oakland and Richmond in the Bay Area, Modesto in the Central Valley and Santa Rosa.
 
---
"The tension is incredible," says one Kaiser hospital nurse of relations with management.
---
 
More to the point, their concerns are being aired almost daily in the hallways and meeting areas of Kaiser facilities, where even standard "shift huddles" involving nurses and managers have resulted in loud accusations that the staff is not being properly apprised of changes to set-up, procedure and supply information.
"The tension is incredible," said one nurse, who described a confrontation in which a shift supervisor threatened to fire a nurse for bringing an N95 mask from home. The supervisor was shouted down by other nurses, the person said, and finally withdrew the threat.
Krahne said nurses had to wait for managers to retrieve N95 masks even in emergency situations. "A manager is supposed to bring it to you," she said. "But when a patient is distressed, when a patient is in need of help, we don't want anyone to wait."
Employees sounded almost equally frustrated by the lack of clarity on policy. Kaiser hospitals, nurses said, have at times adhered to standards recommended by the Centers for Disease Control and Prevention (CDC), but not consistently so.
 
---
"We know they have the equipment. What we keep getting told is that they're hoarding it for the surge."
---
 
"Plans are constantly changing," said Rob Jones, an RN who works in the emergency department at Kaiser San Diego Medical Center, interacting with COVID-19 patients. "We've had a lot of information come out, a lot of changes made to how we set up the ER."
Jones spoke as an employee who has had a different experience than the ones described by many of his peers. The San Diego facility has had plenty of PPE on hand – "We haven't been hit as hard [by COVID-19 cases] as some other hospitals," he said – and despite nurses' worries that they might ultimately infect their own families, a sense of calm has mostly permeated their daily work.
That disconnect has drawn the ire of many within the Kaiser system: one hospital with more than enough supply, another facility begging for protective equipment and other safety materials. As a nurse stationed at Kaiser's Oakland Medical Center put it, "We know they have the equipment. What we keep getting told is that they're hoarding it for the surge."
The reference was to what hospital officials expect will be a significant increase in coronavirus-related patient admissions in California in the next two months. Gov. Gavin Newsom said more than 140,000 people in the state might need a hospital bed by the end of May. As of April 7, there were 17,620 positive cases and 450 deaths related to the disease in California.
"But look, by the time any surge happens, more than enough masks will be available on the market – everybody is making masks," the Oakland nurse said. "It's right now that we're short."
Nurses told Capital & Main that they've long complained about poor lines of communication. But the pandemic, which has prompted almost daily alterations in routines, has elevated the problem to emergency status, particularly where it concerns basic and long-accepted safety measures.
"The ICU [intensive care unit] will follow one set of standards. Then you go out to the floors of the hospital and it's not being done," Krahne said. "And yes, it's a fluid situation. But if you were working today, you might have gotten the message about a new guideline – but someone will come to work tomorrow who didn't get that message."
Jones, an Air Force veteran, found a military analogy for the situation.
"I equate it to war," Jones said. "You make your plans, and maybe you have your battle plan, but once the first shot is fired that plan can go out the window pretty quick. This virus has caught a lot of people off guard. Until you get in there and start doing it, you don't know what you're dealing with."
---
Copyright 2020 Capital & Main