Unions: Our Last, Best and Final Hope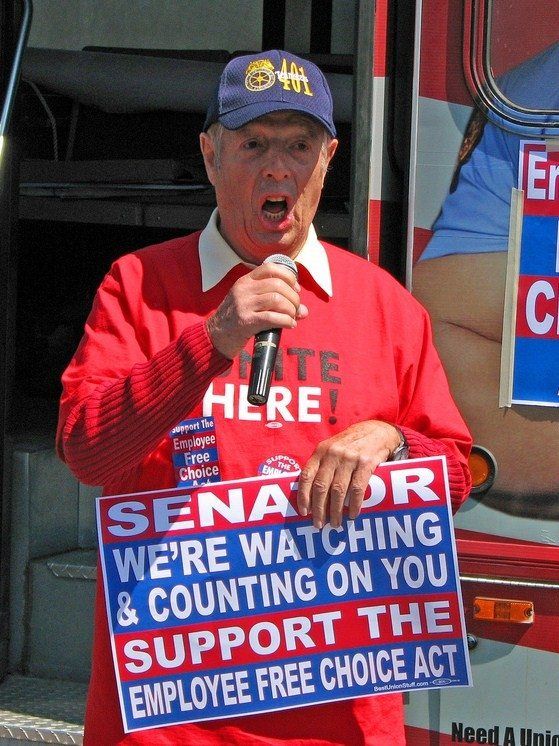 File this under the We Couldn't Have Said It Better Ourselves Department: Op-ed columnist Joe Nocera articulated on the very respectable pages of the New York Times what many of us have known for years: Unions are good for the economy. Well, no – make that, unions are essential for the economy to work for everyone.  Nocera, the famously contrarian business writer, talks about his picket-line-walking parents and his union-solid Rhode Island birthplace – but how, as a member of America's post-war educated class, he came to view organized labor "with mild disdain."
The madeleine that stokes his remembrance of union things past is The Great Divergence, Timothy Noah's new book about income inequality. After confessing to holding an outlook once similar to Noah's early views of labor as "a spent force," Nocera now agrees with him that liberals have turned their backs on unions with terrible consequences. Citing Noah's claim that the decline of union membership has a neat, statistical corollary in the collapse of middle class incomes, the Times columnist follows up by quoting Harvard economist Richard Freeman's assertion that the cratering of union membership unambiguously accounts for 20 percent of the present income gap in America.
"This makes perfect sense," according to Nocera. "Company managements don't pay workers any more than they have to — look, for instance, at Walmart, one of the most virulently antiunion companies in the country."
Nocera concludes his column with a line that might have been borrowed from no less a radical economist than Paul Sweezy. "If liberals really want to reverse income inequality," Nocera writes, "they should think seriously about rejoining labor's side."
Far from it, liberals – and even union members – seem to be abandoning and undermining labor. We only have to look at the dismal results of the Wisconsin recall election to see the evidence. There, National Public Radio and others report, exit polls revealed that 38 percent of union-household voters cast ballots to retain the state's paranoiacally anti-labor governor, Scott Walker. Why this disconnect?
Some union members are solid Republicans, for a host of reasons beyond union identity. "You can't assume just because a person is a union member, they are also a Democrat," Kristin Hansen, an Obama campaign volunteer, points out in the NPR piece.
Other union voters, who would previously have leaned towards the Democrats, may be disenchanted with the donkeys. For one thing, the White House has kept labor at arm's length since the morning after election day, 2008. They barely paid lip service, for example, to labor's prime directive since 2007 – passage of the Employee Free Choice Act (EFCA), legislation that, among other things, would have made forming a union just a little more efficient – and democratic – by protecting pro-union workers from employer reprisals.
EFCA was nothing radical — it didn't seek to overturn Taft-Hartley or force company employees to watch multiple screenings of Norma Rae. Getting it passed, however, meant everything to the unions.  Nevertheless, many of labor's erstwhile congressional allies were too cowed by the conservative assault to lift a finger for the House and Senate versions of the bill.
Finally, labor's struggle to endure may be a self-perpetuating state. Its losing streak — from EFCA's death on the vine to the Wisconsin recall debacle — means that unions are now locked in a spiral of existential battles for survival in which every election drains them of resources and morale. Even when unions defeat cynical "paycheck protection" initiatives, they must devote more money and effort to defeat them than the corporatist forces spend kiting these measures. This means unions are doing less of the things – like organizing, standing up against the worst of big business and lifting jobs into the middle class – that would directly benefit the working people whose support is sliding away.
This translates into a grim calculus in which unions are diminished with every election cycle and have less muscle to offer in the fight to retain the White House. While unions remain the biggest source of election campaign money and boots-on-the-ground volunteers in voter drives, they are losing members and clout. As Noah and Nocera suggest, now is not the time for liberals to keep unions at arm's length, but to embrace them tighter than ever.
Government Shutdown's Silver Lining: A Corporate Hiring Guru Speaks Out
Ending the shutdown won't curtail the hiring opportunities for corporate recruiters, says one expert. It's like divorce: Once you start thinking about leaving, the odds that it will happen go up dramatically.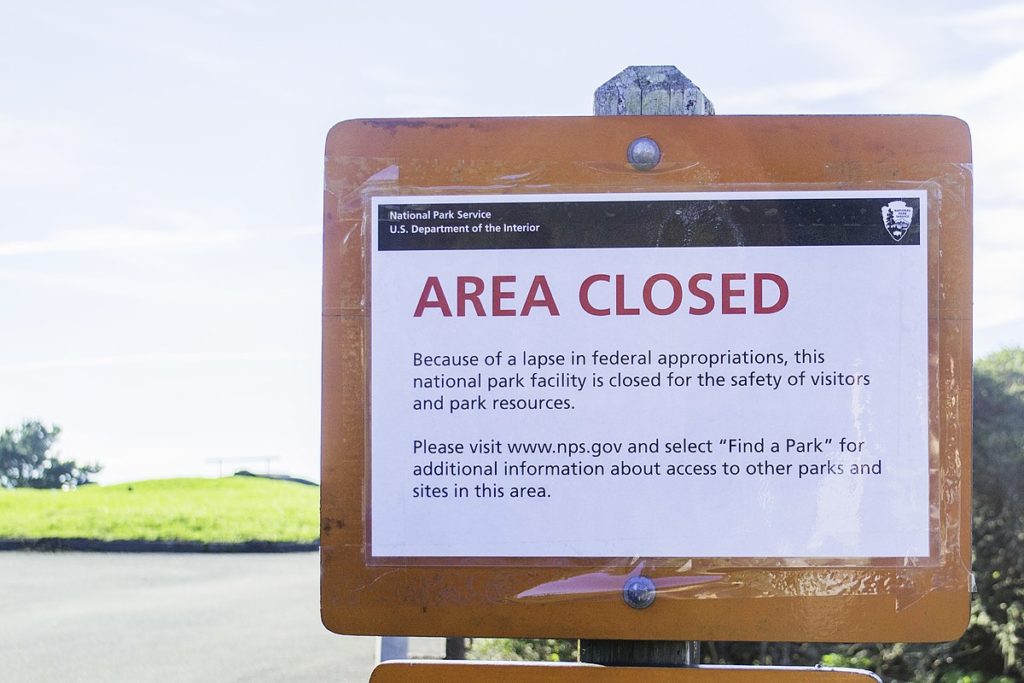 ---
In the new economic climate, even the most mission-driven of federal workers might be forgiven for abandoning the nation's parks, airways and regulatory agencies.
---
When the federal government shut down for 16 days in 2013, corporate hiring guru John Sullivan advised companies on how to raid federal government workplaces for talent.
A blog post he penned at the time caused some to charge him with being unpatriotic, he said recently, while others thanked him for the reminder that federal workers were ripe for the plucking.
This time around, the climate is even better for corporations looking to cull staff from a workforce that is already well-trained and also known for its loyalty, Sullivan tells Capital & Main by phone. He describes the current moment—with hundreds of thousands of federal employees forgoing paychecks and, in many cases, sitting at home — as tantamount to "a sale on Black Friday."
---
Congresswoman:  The shutdown could have a long-term impact on the federal government's ability to attract workers with IT skills.
---
"If you've been screaming for the last two years" about the skills-and-talent shortage, "this week there isn't one," says Sullivan, who heads the human resource management program at San Francisco State University's College of Business.
The partial shutdown, that began on December 22 when President Trump failed to secure funding from Congress for his border wall, has impacted employees at a host of federal agencies, including the departments of Agriculture, Commerce, Homeland Security, Housing and Urban Development, Interior, Justice, State, Transportation and Treasury and the NASA.
What makes this particular shutdown so suitable for raiding federal workplaces? It's not just that employee morale has taken a nosedive, thanks to a president who is at war with many of the agencies he oversees. Nor is it only the fact that Trump threatened to keep the government closed for as long as a year, a notion that "really scares people," says Sullivan.
---
With Amazon's opening new offices in the District of Columbia area, three out of four IT workers in DC say they would consider leaving their current jobs for the tech behemoth.
---
It's also the economic climate. Companies are growing. Unemployment is low. Remote work is increasingly an option. Technical advances have made looking for a job easier than it was in 2013. "You can say 'boo' to your phone and apply for a job," adds Sullivan, delivering his matchmaking pitch with such force that even the most mission-driven of federal workers might be forgiven for abandoning the nation's parks, airways and regulatory agencies.
Congresswoman Robin Kelly (D-IL), the ranking member of the House Subcommittee on Information Technology, worried, in a statement last week, that the shutdown would have a long-term impact on the federal government's ability to attract workers with IT skills. The federal government has generally struggled to attract young tech workers, and Amazon's new offices in the District of Columbia area has three out of four IT workers in DC saying they would consider leaving their current jobs for the tech behemoth.
Tech workers — and upper-salaried talent — are not the only employees coveted by the private sector, says Sullivan. Forest Service employees. Coast Guard workers. Transportation and Safety Administration agents. Any unpaid workers could be lured away, especially in states like California and Texas, where economies are strong, he maintains. An employment agency for California's casinos recently put this shout out on Twitter: "Any @TSA employees looking for new opportunities, PTGaming is hiring!" along with the popular hashtag, #shutdownstories.
The shutdown could also prompt federal employees to throw scruples to the wind and step into the infamous revolving door that leads workers from government jobs to the private sector and back again. When Sullivan was advising companies in 2013, he helped firms hire from agencies that regulated them.
"And by the way," asks Sullivan, persisting with his siren song, "if I was a regulator, [with] President Trump eliminating all those regulations, why am I needed? Why not go to the private sector?"
Sullivan, who says he is an underpaid government worker in his own right, is concerned about the public cost of his and others' efforts to lure away the federal government's top talent. The best employees will leave first, and "literally billions" in training dollars will be lost, he predicts.
But he puts the blame squarely on a public sector that undervalues its workers. Corporations that pilfer federal government workforce for talent offer a kind of public service and corrective by demonstrating the price that must be paid "for degrading public service and unnecessarily frustrating federal employees," he wrote in his 2013 post.
Ending the shutdown won't curtail the hiring opportunities for corporate recruiters, says Sullivan. "It's like divorce. Once you start thinking about [leaving], the odds [that it will happen] go up dramatically."
---
Copyright Capital & Main