Union Staffers: Time's Up, L.A. Times
The L.A. Times newsroom remains in a state of siege. Tronc has established an alternative editorial team for its shadowy "Los Angeles Times Network," and has declined to explain to Times staffers what its intentions are for this new enterprise.

Workers at the Washington Post won their first union contract in 1937, the year the Hindenburg crashed and burned. New York Times staffers got theirs around the time the Japanese attacked Pearl Harbor. In the first years of the 20th century, the owners of the Los Angeles Times not only crushed union opposition at the paper, but turned their hometown into the most rabidly anti-union big city in America. For over 100 years, the Los Angeles Times' newsroom remained a bulwark against organized labor, maintained by below-the-masthead editors and reporters, as well as by management.
So why did L.A. Times staffers choose to unionize last month by a vote of 248-44?
During her 41 years as a journalist and three decades at the Times, Bettina Boxall had never worked in a unionized newsroom. Until last year, the veteran Pulitzer Prize-winning reporter on environmental and water issues would have kept working at an open shop if given a choice. "My father was a military officer, and no members of my family were ever in a union," she tells me, "and watching them from afar — unions haven't had a great reputation."
When Boxall began at the Times, it was certainly a patriarchy, but a patriarchy rolling in profits and exceedingly generous when it came to employee compensation and job security.
In recent years, corporate mismanagement and merciless cost-cutting began to soften Boxall's stance. Now the bosses had nothing to offer and seemed to be taking everything away. Accrued vacation time? Gone. The 401(k) plan? Raided by a profane real-estate mogul who drove the company into bankruptcy. Layoffs and buyouts pared down the newsroom from 1,200 to around 400 – sending thousands of years of journalistic experience out the door.
These depredations brought long-standing inequities into starker relief, and sharpened focus on new ones. "Women are paid less than men," Boxall says. "I know that for a fact. And the long-standing Metpro program [for young minority journalists] has turned into a source of cheap young labor."
The climate of oppression and fear at the paper came not only from Chicago-based Tronc, the newspaper conglomerate that now owns the Times, but from the top of the masthead. More than a year ago, in Los Angeles magazine, I chronicled the excesses of former editor and publisher Davan Maharaj — the paranoia, the interference with investigative pieces and behavior that had helped turn the newsroom into a hostile work environment for women.
Until he was placed on unpaid leave because of allegations about past sexual improprieties, Ross Levinsohn, the Times' CEO and Maharaj's successor in the publisher's chair, pursued an agenda of click-baiting at all costs. To implement it, he hired Lewis D'Vorkin, who during his career at Forbes and other publications had earned the sobriquet "Prince of Darkness." D'Vorkin held the post three months until Tronc removed him, following scathing coverage of his misrule. "We'd almost become like an abused family," Boxall says of the Times newsroom. "We wouldn't react in an overt strong way. We were passive in the face of anything they did to us."
At her first organizing rally late last summer, Boxall took the podium and declared to her beaten-down colleagues that she had never signed a unionization card, but she was going to sign one that night. She would become one of the chief organizers of the effort, teaming with younger colleagues like 30-year-old data journalist Anthony Pesce, who had made the first call to the NewsGuild-Communication Workers of America  in 2016, and had championed the unionization drive from its inception.
Boxall believes that the massive job cuts of the past two decades actually made victory easier – the union advocates only had to convince a majority of 400 staffers, not of 1,200. The chronic instability of newsroom and business leadership – with publishers and editors coming in to make big changes and then packing up their offices seemingly as soon as they arrived — may have made the paper more dysfunctional, but it also ensured that there would be no company standard bearer in the building with the kind of longstanding authority and solid workforce relationships that can be effective at countering a unionization drive.
For their part, the Tronc executives back in Chicago proved no more competent at repulsing a union effort than they had been at choosing leaders to run the Times. It certainly didn't help that Lewis D'Vorkin put his name on some of the anti-union pleas emailed to a staff that largely loathed him.
The newsroom remains in a state of siege. Tronc has established an alternative editorial team for its shadowy "Los Angeles Times Network," and has declined to explain to Times staffers what its intentions are for this new enterprise. Many believe it  may be used to undermine or bypass the newly unionized workforce. Some say that the Times' journalistic integrity and their own livelihoods will remain under threat as long as Tronc controls the paper.
Nevertheless, the establishment of the L.A. Times Guild seems to have somewhat dissipated the air of futility, anger and disgust that clouded so many of my earlier conversations with staffers. Boxall likens the feeling to what countless victims of sexual harassment must have experienced during the past year – finding strength in numbers as they confront their abusers after so much silence and disregard.
"We care about the institution of the L.A. Times," Boxall says, "and we're concerned about the revolving door and an ownership only interested in profits, not civic duty. Well, time's up. It's kind of the equivalent of the #MeToo movement. We've had enough of this."
---
Copyright Capital & Main
Award-Winning Reporter David Sirota to Lead National Investigative Desk on Inequality for Capital & Main
The New York Times has credited Sirota's Wall Street reporting for showing "that secrecy can hide high fees, low returns, excess risk and the identity of politically connected dealmakers."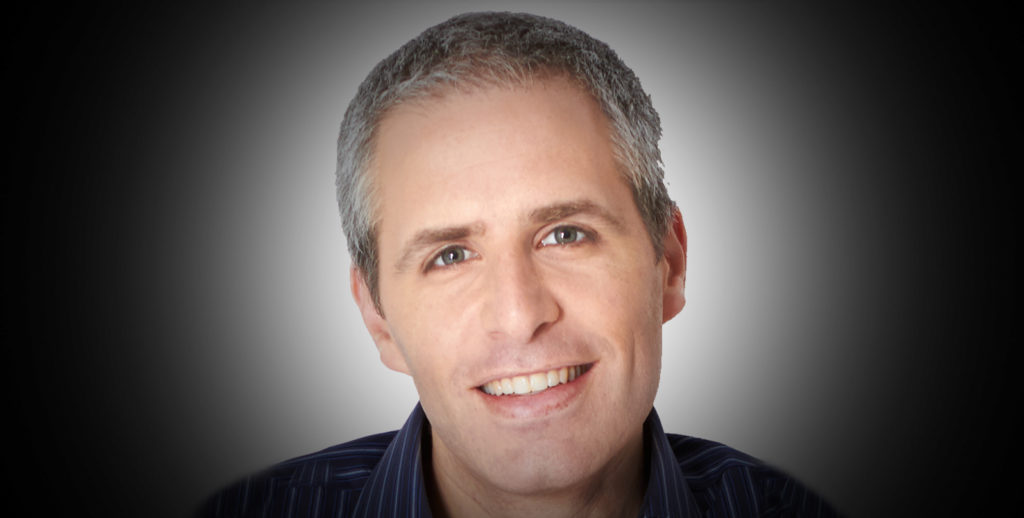 LOS ANGELES — Capital & Main announced today that award-winning reporter David Sirota will lead a new national investigative desk for the California-based publication. His coverage will focus on the country's historically high level of economic inequality, and the role of Wall Street, the private sector and government policy in perpetuating income disparity.
"I am thrilled to join one of the most promising young investigative publications in the country," said Sirota. "There has never been a greater need for aggressive nonpartisan reporting that scrutinizes how corporations, lawmakers and the super-rich wield political and economic power. Capital & Main has established a reputation as an intrepid source of hard-hitting investigative reporting. I am excited to expand their capacity to shine a spotlight on how and why America now has the highest level of economic inequality in the country's modern history."
Sirota will join Capital & Main as a full-time reporter this summer, and prior to that will consult with the publication on editorial content and partnerships. The new position was made possible in part by a grant from the Jonathan Logan Family Foundation in Oakland, CA.
Capital & Main is a non-profit publication founded in 2013 and its reporting has been co-published by (among others) The Atlantic, Time, The Guardian, Reuters, The Daily Beast, Slate, Grist, Fast Company, The Huffington Post and Newsweek. Capital & Main's reporting has won recognition from the Society of American Business Editors & Writers, the Southern California Journalism Awards and the Best of the West contest. Its reporters have been featured on (among others) PRI's The World, WNYC's The Takeaway, as well as on programs on KQED and KCRW.
Sirota has reported extensively on the relationship between money and politics, and has gained a reputation as a journalist willing to scrutinize public officials of both parties. During his career, he has become one of American journalism's most authoritative experts on complex financial systems including taxes, hedge funds, private equity and public pensions. He is a two-time winner of the Best in Business award from SABEW – most recently for his coverage of the 2017 Republican tax bill and its controversial "Corker kickback" provision. Before that, he won recognition from the Columbia Journalism Review for his reporting on how conflicts of interest shaped how Democratic Gov. Dan Malloy's administration oversaw a proposed health-care merger. Sirota has also won Ithaca College's Izzy Award and has been a finalist for UCLA's Gerald R. Loeb Award and Syracuse University's Mirror Award.
The New York Times has credited Sirota's Wall Street reporting for showing "that secrecy can hide high fees, low returns, excess risk and the identity of politically connected dealmakers." In one of its awards, SABEW said Sirota has produced "original, tenacious reporting that displayed a mastery of scouring documents, analyzing data and holding public officials accountable." The legendary late columnist Molly Ivins said, "Sirota is a new-generation populist who instinctively understands that the only real questions are 'Who's getting screwed?' and 'Who's doing the screwing?'"
"David Sirota is one of the finest investigative reporters in the country, and he promises to take Capital & Main's reporting on inequality and related issues to a whole different level," said Capital & Main board member Rick Wartzman, a former Wall Street Journal reporter, Los Angeles Times business editor and the author of four books, including The End of Loyalty: The Rise and Fall of Good Jobs in America. "David's fearless approach to holding the powerful to account is precisely what we need at this moment in time."
From 2014 to 2018 Sirota led International Business Times' investigative reporting team, where he broke major stories on how President Trump's top adviser evades ethics laws as he shapes policies that could enrich his firm; CFPB chief Mick Mulvaney's ties to the financial industry — and how he pressured regulators to back off predatory lending rules at the same time he was raking in cash from payday lenders; how Equifax lobbied against consumer protection rules just before its huge data breach; and how chemical companies that spewed toxins after Hurricane Harvey had worked to reduce safety regulations in the lead-up to the disaster.
In 2014, Sirota's investigative series for PandoDaily about public broadcasting compelled a PBS flagship station to return a $3.5 million contribution from a hedge fund billionaire. That same year, Sirota's investigative reporting about pensions for PandoDaily and then for International Business Times led the New Jersey state government to open a formal pay-to-play investigation and to divest state holdings in a venture capital firm. Sirota's reporting for International Business Times also led San Francisco officials to delay a proposed $3 billion investment in hedge funds.
"We have been longtime admirers of David's work, and couldn't imagine a better fit for our reporting on inequality," said Capital & Main publisher Danny Feingold. "David will give us the capacity to break important national stories on one of the country's great existential threats."
Sirota is also the author of two New York Times best-selling books, Hostile Takeover and The Uprising, as well as Back to Our Future, which became the basis for the National Geographic Channel's miniseries "The '80s: The Decade that Made Us." He appears frequently on MSNBC and CNN, and is the host of a podcast on economic, political and social issues.