Under Labor Secretary Nominee Puzder, Company Hit With Race Discrimination and Sexual Harassment Lawsuits
Co-published by Newsweek

Last month, when then-President-elect Donald Trump named fast-food CEO Andrew Puzder to head the U.S. Department of Labor, many observers were left scratching their heads.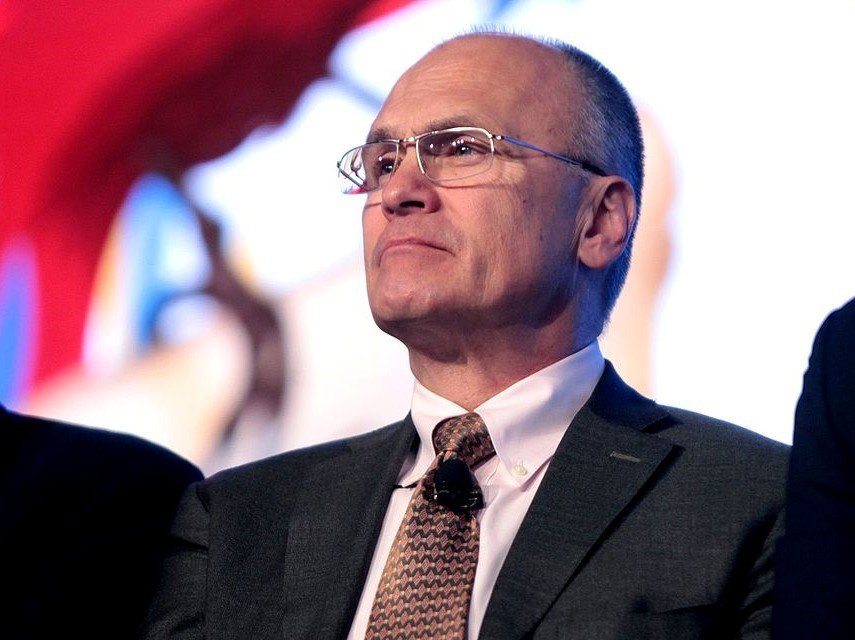 Andrew Puzder photo by Gage Skidmore
Last month, when then-President-elect Donald Trump named fast-food CEO Andrew Puzder to head the U.S. Department of Labor, many observers were left scratching their heads. Some questioned whether a man who'd argued strongly against government regulation could become the chief enforcer of some of the same overtime and paid sick day laws he'd publicly opposed. Less than a year ago, Puzder said he favored replacing some employees with robots, in part because robots don't file age, sex or race discrimination lawsuits.
Puzder, who heads CKE Restaurants, the parent company of Carl's Jr. and Hardee's burger joints, along with Red Burrito and Green Burrito shops, has also loudly proclaimed his opposition to Obamacare, as well as his enthusiasm for using sex to sell fast food. Carl's Jr. ads routinely feature bikini-clad models lustfully gobbling thousand-calorie burgers. "We believe in putting hot models in our commercials, because ugly ones don't sell burgers," reads a 2011 company press release.
What is less well known is the company's contentious record on civil rights. As Puzder, who is an attorney, may have inadvertently suggested in touting robots to replace workers, the company has a problem with racial discrimination and sexual harassment.
A Capital & Main investigation has found that since Puzder became CEO of CKE in 2000, Carl's Jr. and Hardee's have been hit with more federal employment discrimination lawsuits than any other major U.S. hamburger chain. As a defendant in such cases, it is number one among burger chains with $1 billion or more in annual sales, with a higher percentage of racial discrimination and sexual harassment lawsuits filed by employees than McDonald's, Burger King, Wendy's and five other competitors. Only Sonic Drive-In had a higher percentage of U.S. Equal Employment Opportunity Commission cases among burger restaurants with more than $1 billion in annual sales.
Source: U.S. Courts' PACER Service
2014 sales figures from QSR
Racial discrimination and sexual harassment claims filed in federal court against the company and its franchisees read like stories from the 1940s or '50s, before civil rights laws were ever enacted.
In 2000, Michal Harris-Galloway, who was a teenager at the time, began flipping burgers at a Carl's Jr. in Elk Grove, near Sacramento, California. Two years later, work had become a nightmare for Harris-Galloway, who is African-American, when a company supervisor regularly used the N-word and spewed hate speech at work, according to an EEOC summary of her federal complaint. The EEOC summary of the charges against CKE claimed the boss shared his view that white people were superior to those of other races. He boasted about the Confederate flag that he said flew over his home, and displayed a swastika and other white-power tattoos, and said he planned to ink another on his forehead depicting a black lynching victim.
When Harris-Galloway and a group of co-workers protested to a manager, the manager said that he himself was something of a racist, and did nothing, Harris-Galloway's attorney, Michael Nkosi, told Capital & Main. After she complained, he said, Harris-Galloway received threatening phone messages and was finally fired. "When you complain to management, you get terminated," Nkosi said. "What kind of a world are we living in where there's no recourse, no punishment?"
Tens of thousands of workers file complaints with the EEOC each year, but it files lawsuits on behalf of less than one percent of them. Commission attorney Marcia Mitchell, who represented Harris-Galloway, said the agency took her case both because the allegations were serious and the victims were so young.
As in many of the dozens of CKE discrimination cases that Capital & Main reviewed, the company didn't go to trial and instead settled the case in 2005. CKE signed a federal consent decree that provided for a $255,000 payment to Harris-Galloway and her co-workers. Under the terms of the agreement, the company agreed to a zero-tolerance policy for discrimination and retaliation, a complaint procedure and anti-harassment training for all workers within the company district that included the Elk Grove restaurant.
"Their job was to pay as little as possible and get out of the game without being in the press too much," Nkosi said.
In an email, CKE spokesman George Thompson did not comment on sexual harassment or race discrimination lawsuits against the company, although he argued that Puzder didn't actually say, in an oft-quoted interview, that he wanted robots to take over from humans, and claimed the quote was part of a longer exchange, part of which went unreported.
Official company policy at CKE prohibits discrimination based on race, color, religion, gender, age, sexual orientation, national origin or disability, but in discrimination lawsuits against the company, workers have contended that CKE bosses, from line supervisors to general managers to district managers, have failed to honor it.
For instance, in 2010 at a Hardee's in Knoxville, Tennessee, Johnny Page, Sr., an African-American man in his 20s at the time, claimed in court papers that he was subjected to a torrent of racial slurs and discrimination from his supervisor. Page alleged in court documents that his immediate boss called him "nigger," "blackie" and "coon," and once said, "Get your black ass back to work." On another occasion, as the restaurant's general manager looked on, the supervisor allegedly said, "Nigger you need to get back to work." After that, the general manager herself sent Page a picture of what appeared to be a Ku Klux Klan lynching via text message. In it, according to the complaint, a black man was running from people dressed in white robes and hoods as a cross burned in the background.
Page didn't return phone calls, but his stepfather, Paul Johnson, said Page stayed on the job because he was in a bind.
"He had to have a job to pay child support," Johnson said. "Which would you rather do — get abused or go to jail?"
In court papers, Hardee's denied charges of racial discrimination against Page. Attorneys for the company further argued that Page himself asked his manager to send the offensive text message. Still, the two parties reached a settlement, the terms of which are not public.
While Page said the managers failed to stop racial harassment against him, another Hardee's manager named Alice Leeth, who'd worked for the company 21 years, said her district manager ordered her to practice discrimination. Leeth, who is African-American, filed a federal lawsuit against a company franchisee. In her complaint, Leeth alleged that the franchisee directed her to hire 90 percent white employees at a Jasper, Alabama restaurant because most of the eatery's clientele were white. She refused, saying that it would be illegal to do so, and alleged in court papers that as payback, she was removed from her position and sent to manage another Hardee's some 50 miles from her home.
"I was shocked," Leeth told Capital & Main, "because the guy that told me that was a black guy. I don't think it was coming from him. I think it was coming from upper management." Leeth said she was later fired. She settled her case, court filings show, but the settlement hasn't been publicly disclosed.
And in Tuscaloosa, Alabama, Charlotte King, a black woman, alleged in her complaint that she managed a Hardee's franchise for eight years until a new owner informed her that a white man with far less experience would begin making decisions at her store.
The complaint goes on to allege that the new owner told her that because most of the store's clients were white, he needed a white manager. King alleged that she was fired after she objected to that and the store's new practice of hiring white applicants while filing away the applications of African-Americans. King's attorney said neither he nor his client could discuss the case because they'd reached a confidential settlement with the company.
While franchisees are nominally independent, a 2015 National Labor Relations Board ruling held corporate parent companies responsible for their labor practices, because they generally have at least indirect control over their labor policies.  The Obama administration has also supported the so-called joint-employer rule, said George Washington University Law School Professor Michael Selmi, who teaches employment law and employment discrimination. Still, the issue is far from settled in the courts, Selmi said.
If racial discrimination is alleged to be blatant at CKE restaurants, gender bias is equally flagrant, say some of the women who have filed sexual harassment claims against the company.
Maya Raghu, director of workplace equality at the National Women's Law Center, which opposes Puzder's confirmation, argued that there is a pattern of women alleging egregious facts in such cases during his tenure.
"When they complain, complaints are ignored and managers don't respond."
Written policies alone don't combat sexual harassment, Raghu said. Instead, she contended that a company must create a culture where it is unacceptable and workers feel comfortable either intervening to stop it or reporting it. "That communication starts from the top," Raghu said.
In 2009, EEOC attorneys won a $75,000 settlement for Alexious Cooper and other women at a Hardee's store in Livingston, Tennessee, calling the harassment they suffered "severe and pervasive." In court papers, attorneys alleged that male crew members rubbed or touched the women's buttocks or breasts at work. One co-worker threw hot food on a female employee and physically assaulted women workers with food and kitchen equipment. Lawyers for the EEOC also alleged that when Cooper complained to her supervisors, they did nothing to stop the abuse, and instead cut Ms. Cooper's work hours in retaliation, which Hardee's also denied. Cooper said in an email that she couldn't talk about the case, as it had already been settled.
Hardee's also settled a 2010 sexual harassment and disability discrimination lawsuit with Cynthia Schweik, a Tennessee woman who had claimed that a general manager repeatedly taunted her with unwanted sexually explicit comments. Schweik, who suffers from an anxiety disorder, alleged in her complaint that the manager would deliberately harass her to bring on a panic attack so he could mock her in front of the other workers. The manager allegedly called her dumb and stupid, ridiculing her for her appearance and encouraging other workers to join in the abuse. Schweik alleged that the manager denied her work breaks so that she could take her medicine with food, and even denied her a break to get control of her breathing while she suffered a panic attack on the job.
In court papers, Schweik said she attempted to report the abuse to a district manager and said she even brought her concerns to the human resources director at a corporate seminar on sexual harassment. The district manager responded to those concerns by saying Schweik was oversensitive and said the general manager had been "having a bad day."
Hardee's denied all the allegations and settled the case, although the settlement is not public. Schweik didn't return email messages and her attorney declined to talk about the case, citing privacy concerns.
Sexual harassment is pervasive in the restaurant industry, not just at Carl's Jr. and Hardee's, but it's also preventable, Maya Raghu noted. It's a question of providing training that's relevant and repeating it so that workers and line managers understand that top bosses take it seriously.
It's unclear what Andrew Puzder's personal response, if any, to the charges of sexual harassment or racial discrimination at his company has been. But as he faces questioning from the Senate Committee on Health Education Labor and Pension next month, he may be asked to provide answers.
After all, at the Department of Labor, he would oversee agencies like the Women's Bureau, which ensures fair treatment of women at work, and the Office of Federal Contract Compliance Programs, which is specifically charged with rooting out the type of discrimination that has been repeatedly alleged  at Carl's Jr. and Hardee's.
---
Additional research by Michael McNulty and  Roxane Auer.
Andy Puzder's Answer to Labor Critics: Blame Our Franchises
Co-published by The American Prospect
When Andrew Puzder faces Senate hearings next week on his nomination as labor secretary, much of the questioning will focus on his management of CKE Restaurants, the Carpinteria-based franchiser of the national Hardee's, Carl's Jr., Green Burrito and Red Burrito fast-food chains.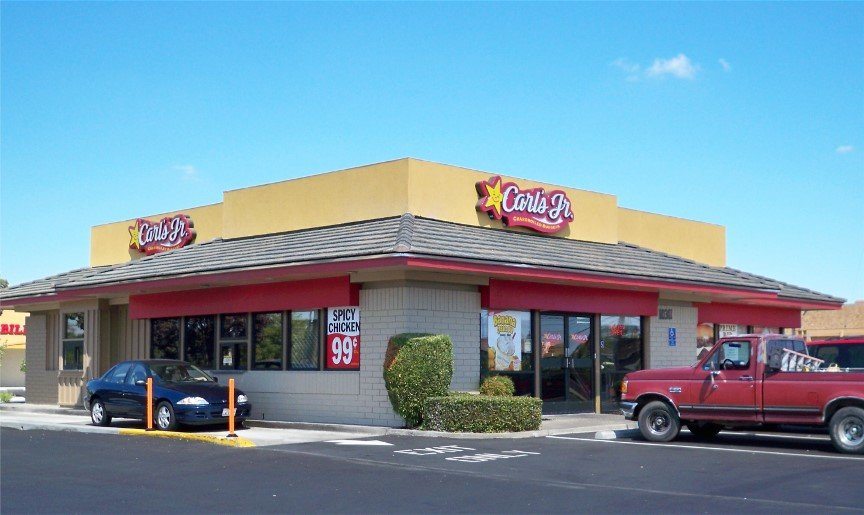 Co-published by The American Prospect

When Andrew Puzder faces Senate hearings next week on his nomination as labor secretary, much of the questioning will focus on his management of CKE Restaurants, the Carpinteria-based franchiser of the national Hardee's, Carl's Jr., Green Burrito and Red Burrito fast-food chains.
Both Puzder and CKE have been under unflattering scrutiny since December, when Donald Trump announced the nomination, citing the fast-food executive's "extensive record fighting for workers" — a claim disputed by critics of Puzder's nomination who point to the fact that only last month workers at restaurants owned by CKE filed 33 complaints against the company, including 22 wage and hour violations, seven unfair labor practices charges and four allegations of sexual harassment.
Responding to a January 23 Capital & Main investigation of the franchise system, which found that under Puzder's leadership, CKE's Carl's Jr. and Hardee's restaurants ranked first among major U.S. hamburger chains in the rate of federal employment discrimination lawsuits, CKE spokesperson George Thompson countered that CKE only owns six percent of the restaurants in Capital & Main's data set, and that "94 percent of the restaurants you've counted are ones over which Andy has had zero oversight and management control."
It's a familiar defense for franchisors, for whom maintaining the appearance of "zero oversight" is at the very heart of a business that profits by transferring the risk of local business conditions and the liabilities of direct employment onto franchisees. But that defense was perhaps dealt its severest blow by the August 2016 agreement struck between the labor department and Subway, the world's second-largest franchisor. That public memorandum of understanding with the DOL's Wage and Hour Division to do training and compliance assistance at all of its franchisees dramatically reset the bar for what an above-board business could and should be doing.
The landmark agreement was immediately recognized by industry attorneys as potential evidence for establishing the fact that, contrary to decades of franchise agreement disclaimers, a franchisor does possess the ability, whether exercised or not, to directly or indirectly affect the terms and conditions of employment of its franchisees' employees.
"CKE and its franchises," said National Employment Law Project attorney Cathy Ruckelshaus, "have been operating underneath the laws for decades. Putting it in a franchise agreement that [CKE is] not responsible for wage theft or compensation or discrimination doesn't make it so."
Still, insisting that there is a wide distance between itself and its franchisees has benefits for CKE.
"First of all, you don't have all the labor constraints," explained a former Hardee's executive, who spoke to Capital & Main on condition of anonymity. "You don't have labor. It's just five percent off the top with no real risk. … So it's the way to go. I mean, [the risk] is not by a little — it's considerable. You could have a company restaurant that you build and they put the Walmart six miles down the road and a McDonald's on the mall pad, and you're not getting anybody. If it's a franchisee, that's not your problem. None of that crap is really your problem. … Andy said for many years that he wanted to leave California, because of all the labor laws and the taxes. So he's moving to Tennessee, where there's also no personal income tax."
A 2010 study led by labor economist David Weil, who went on to head the DOL's Wage and Hour Division (WHD) during the final two years of the Obama administration, concluded that for an industry based on low wages, narrow profit margins and extreme competition, shifting the direct employment of workers to franchisees can be a recipe for wage and overtime violations. Weil reasoned that franchising incentivizes noncompliance because franchisees pay royalties linked to revenues rather than profits. By typically paying the franchisor a straight five percent of gross sales, the franchisee can only maximize profits out of the difference between sales and costs. The franchise agreement effectively ties the franchisee's hands on the product side and pressures it to cut corners off the labor side to improve its bottom line.
Focusing on the franchise relationship and applying the concept of joint employment in the Fair Labor Standards Act (FLSA) — a concept on the labor and employment law books since the 1930s and taken from the very broad definition of what it means to employ — became an enforcement doctrine at the WHD under Weil. During the Obama years, the WHD conducted nearly 4,000 investigations at the 20 largest fast-food brands, turning up more than 68,000 FLSA violations and successfully recovering $14 million in back wages for roughly 57,000 employees.
To discover how much influence CKE exerts over its franchisees, Capital & Main analyzed a 2012 Carl's Jr. "franchise agreement" contract — the ironclad compact that dictates every aspect of CKE's relationships to over 2,200 Carl's Jr. or Hardee's franchisee-owned stores — and compared it to four of its fellow billion dollar-plus burger heavyweights: Burger King, Wendy's, McDonald's and Jack in the Box.
Though this contract (which is the last publicly available CKE franchise agreement) doesn't differ substantively from its industry peers, the 51-page document outlines what is clearly a granular level of control by CKE corporate overseers that seems starkly at odds with the corporation's claims that franchisees are free and autonomous agents. CKE's rules obligate franchisees to adhere to what the corporation refers to as the company's "System," a broad and highly detailed set of specifications and procedures "developed and owned" by CKE.
The System spells out everything — from the look of the restaurant, to the making, marketing and selling of the products it offers, to the training and governance of employees. A franchisee must obtain CKE approval for the location of a restaurant, its layout and design, its promotional materials, its menu items, its vendors and its bookkeeping system. It must submit weekly and annual financial reports to CKE and, for its part, CKE can audit or inspect a restaurant at any time, as well as order training for franchise employees, demand repairs or major renovations at the franchisee's expense.
CKE leaves a mere two areas solely to the discretion of the franchisee: The pricing of menu items; and anything related to workers in terms of employment and compensation. The agreement also requires franchisees to notify CKE of civil suits or labor violations, "including, without limitation, all laws or regulations governing or relating to … immigration and discrimination, occupational hazards and health insurance, employment laws."
The agreement then binds the deal with an insistence that CKE's left hand can't know what its right hand is doing.
"This Agreement does not create a fiduciary or other special relationship between the parties," it says. "Franchisee is an independent contractor and is solely responsible for all aspects of the development and operation of the Franchised Restaurant," and "CKE has no responsibility … in the event the development or operation of the Franchised Restaurant violates any law, ordinance or regulation. The sole relationship between Franchisee and CKE is a commercial, arms' length business relationship."
Maintaining this "arms' length business relationship" turns out to be a fairly boilerplate aspect of all the franchise agreement language that Capital & Main examined. But for an industry well-known for its meticulously proscriptive supervision of its brands, the zero-oversight defense has sprung some leaks in recent years.
It was decisively breached in another, 2014 application of joint-employment rules against McDonald's, this time by National Labor Relations Board general counsel Dick Griffin, when the NLRB issued 13 complaints against McDonald's and some of its franchisees for unfair-labor practices, and named McDonald's Corporation as a joint employer with joint liability. The board based its rationale on the fact that the fast-food behemoth's franchise agreement orders its franchise owners to strictly follow its rules on food, cleanliness and employment practices, and that McDonald's often owns the restaurants that franchisees use.
What's especially revealing about the uniformity of the franchise agreements between different corporate brand owners is that the rate of labor violations could vary so widely among the franchise systems — by as much as 20 federal employment discrimination lawsuits per billion in sales, according to the Capital & Main review. That different franchise systems could have different rates of noncompliance, said NELP's Ruckelshaus, suggests the common denominator is the franchisor rather than the franchise agreement.
"There's clearly a culture in these restaurants [of] noncompliance with a lot of the basic labor and employment laws," she explained. "And it doesn't have to be that way. The franchisor can definitely send out a message to its franchisees that they want them to be compliant with labor and employment laws and treat their workers fairly and all the things that most businesses would do."
Though CKE's official corporate policy prohibits discrimination based on race, color, religion, gender, age, sexual orientation, national origin or disability, Puzder's outspoken antipathy to most employment regulations sends a somewhat more ambivalent message. In op-eds, the CEO condemned both the NLRB's joint-employer standard (a "lose-lose scenario" with "potentially devastating economic effects") as well as the Obama administration's overtime rule that doubled the salary threshold under which workers get time-and-a-half pay when they work more than 40 hours in a given week.
"CKE is a textbook case of how franchising can enable some businesses to evade responsibility for labor violations committed in establishments that bear their name, sell their products and adhere to their rules," said Alison Morantz, Stanford Law School's James and Nancy Kelso Professor of Law. "Although such abuses are widespread, they can be substantially reduced with legal and regulatory tools that already exist, and have been used successfully in the past."
Which is why the role of Andrew Puzder would be pivotal at the Department of Labor.
"If," Morantz continued, "the new administration turns a blind eye to abusive labor practices — or tries to strip federal inspectors of the tools it has available to enforce wage and hour laws — it will encourage franchisors like CKE to deprive hardworking Americans of the basic legal protections that ensure everyday accountability, justice and fair play in the labor market."
---
Additional research by Roxane Auer and Holly Myers.