Uncovered California: Why Millions Have Fallen Into Health Care Gaps
"Right now, I have a medicine sitting at Wal-Mart pharmacy that I can't purchase till payday," Jacqueline, a 55-year-old San Diegan told me during a telephone interview in mid-April. She asked that her last name not be used for this story. "I'll go without, eight or nine days till payday. It's for my high cholesterol."
Five years after the Affordable Care Act became law, and more than three years after California began moving aggressively to implement its provisions, upwards of three million Californians remain without health care coverage; and millions more, like Jacqueline, have basic coverage but continue to be grievously under-insured.This is the story of how so many Californians continue to fall through the ACA's cracks.
"Uncovered California" is a three-part series of stories and videos examining how the Golden State is trying to fill holes in its health care coverage. Sasha Abramsky's articles look at working people who are falling through coverage cracks, and at what's being done to help community college students gain access to mental health services. Debra Varnado reports on efforts to expand the role of nurse practitioners to increase medical services for low-income Californians.
Until a few years ago, Jacqueline worked a hospital security job, which paid fairly decently. Then she lost it and ended up with another security job, this one paying only $11 an hour. It didn't come with health insurance, and so Jacqueline went online to buy insurance through California's health insurance exchange, set up in the wake of passage of the Affordable Care Act. Because her earnings left her well below 400 percent of the federal poverty line – the upper limit for insurance assistance under ACA — she qualified for subsidies.
These subsidies are calculated on a sliding scale according to a recipient's income, so that people pay anywhere from two to 9.5 percent of their income. But, Jacqueline discovered, buying into a gold or silver plan would still cost more than she could afford. And so, despite the fact that she suffered from diabetes, high cholesterol, neuropathy and other ailments that required frequent doctors visits and a steady array of medications, she bought into a bronze plan.
Five years after the Affordable Care Act became law, upwards of three million Californians remain without health care coverage.
Such plans essentially shift the financial burden from now, when the monthly payment is due, to later – when the bills come in from doctors; prescriptions have to be paid for out of pocket. They cap out-of-pocket expenses at $6,850 for an individual and $13,700 for a family – which, for the working poor, represents a prohibitive outlay of cash. (A Cost Sharing Reduction Subsidies program can significantly reduce out-of-pocket maximums.) Take, for example, the story of Maria Can de Tec, a laundry worker at an Orange County convalescent hospital, who managed to buy subsidized Anthem-Blue Cross insurance for $151 per month but, following an emergency room visit for internal pains and bleeding, ended up with nearly a thousand dollars in bills that she is now having to pay off in $76.92 monthly installments.
The bronze plan that Jacqueline chose still cost her $50 per month — the upper limit of what she could afford — and, as she found out once she began using its medical services, it came with hefty copays and deductibles. It was, in many ways, barely more than catastrophic coverage. Near the end of each month, with no money in the bank and days to go until her next paycheck, she would run out of medicines.
"I can tell the difference when I have my medicine and when I don't," she said. "I have more stress and worry. I wanted to see the doctor about issues of mental health. Stress and tension. And once I found out how much it was going to cost, I didn't go. I came to a decision that I really need this, but I couldn't afford to go. And I'm having really bad issues with my neck, back and legs – and I can't afford to go to the specialists."
When the Affordable Care Act was passed, California embraced its principles more assertively than did most other states. It set up the nation's biggest insurance exchange and invested heavily in Covered California, the organization responsible for bringing the uninsured into the insurance system; it added state dollars to provide additional subsidies to anyone whose earnings placed them at less than 250 percent of the federal poverty line; it expanded its Medi-Cal roles dramatically – the ACA allowed states to cover anyone whose income was no more than 138 percent of the poverty line. And it has spent heavily, for each of the last five years, on outreach to bring children and other particularly vulnerable groups into primary care settings – since studies indicate that previous expansions of the health care safety net, from the State Children's Health Insurance Program, to Medicare for the elderly, have taken four to five years to bring in all the people they can, and to reach a state of steady enrollment.
The ACA, says Anthony Wright, executive director of the Sacramento-based advocacy organization Health Access California, which campaigns for policies that would bring more Californians into the health care system, "allowed us huge progress. We've cut the number of uninsured by half. We had seven million uninsured prior to ACA. The modeling suggested we would land at around three million – and that three or four million would [eventually] be covered." So far, California has already outperformed these goals, with close to four million newly covered Medi-Cal patients, and upwards of 1.5 million buying into subsidized insurance.
And yet, because of the way the federal law was worded, as well as some of the unique demographic and economic characteristics of the state, six years after the ACA's passage many millions of Californians remain uninsured; data from the 2014 California Health Interview Survey, the most comprehensive study to date, estimates five million. They are, as researchers from the University of California, Berkeley's Center for Labor Research and Education, and the University of California, Los Angeles Center for Health Policy Research calculate, disproportionately Latino and male, and most of them work at least 30 hours per week. In addition to the uninsured, however, hundreds of thousands more, like Jacqueline, bought into bronze plans that essentially provide financial disincentives to seek medical attention and thus leave them significantly underinsured.
There are the spouses and children of workers whose employers provide them with health insurance but either don't offer coverage to family members or offer it only at a price that renders it unaffordable. Because of an accidental miswording in the ACA, these families, even if they are less than 400 percent of the poverty line, aren't eligible for subsidies. It's a trap that advocates refer to as the "family glitch" and it ought to be relatively easy to fix. But because the Republican majority in Congress is more interested in defunding ACA than in filling in holes in its coverage, the glitch remains in place. In 2011 UC Berkeley Labor Center researchers calculated that 144,000 Californians were caught in this trap.
"If my husband, daughter and I all purchased insurance through his employer," wrote Brenda, a 57-year-old woman from the town of North Hills, to Bethany Snyder, who until last May was director of communications at Health Access California, "that amount would be half of his monthly take-home pay, leaving very little for food, housing and other essentials." While her husband was covered through his employer, and their daughter was on another insurance plan, which cost them $161 per month, Brenda herself was unable, because of this, to afford insurance. Instead, she was relying on a cost-sharing plan for her medical bills run through Christian Healthcare Ministries. It was better than nothing, but she still wanted, one day, to be able to access proper health insurance.
In high-cost-of-living areas of the state, there is another problem: families at just over 400 percent of the poverty line, who on paper ought to have plenty of disposable income to buy nonsubsidized insurance, but who spend so much on housing that they end up not having enough to buy insurance.
While there are tax penalties in place for those who go uninsured, those penalties are not imposed on people who can show that to access nonsubsidized insurance they would have to spend more than eight percent of their income on health care policies. In some parts of the Bay Area, for example, health care analysts have found clusters of middle-aged people who are foregoing coverage because of extremely high housing costs, and who are not subject to tax penalties because the cost of insurance, which rises the older one gets, would be more than eight percent of their income.
The last, and largest, remaining group excluded from health care coverage consists of California's millions of undocumented residents. When ACA was passed, Congress explicitly excluded them from access to Medicaid and to federally subsidized insurance policies. As a result, even as most of the legally resident poor in California have accessed some form of coverage in the years following the ACA's passage, the undocumented remain intensely vulnerable. Wright estimates that whereas, before ACA, only one in five of the uninsured lacked legal residency status, today upwards of half of the state's uninsured are undocumented.
"They have to rely on the emergency room for all their health care needs," explains Don Nielsen, director of government relations at the California Nurses Association. (Disclosure: CNA is a Capital & Main financial supporter.) We've met opposite the Capitol building in a café frequented by the political classes. Nielsen is wearing Ray-Ban sunglasses and a black suit with a "Bernie" pin on a lapel. The CNA had, months earlier, endorsed Bernie Sanders' presidential campaign in large part because of his commitment to single-payer health care. "That's a big roll of the dice," Nielsen says. "They [ERs] have to accept everyone, but they are only required to 'stabilize' them. They don't have to do anything beyond that. It's real hit and miss." CNA's slogan on health care reform was simple: "Everybody in, nobody out." Under single-payer, Nielsen states, no one, regardless of their immigration status, could be denied access to health care.
Says one Sacramento resident, who was undocumented for 16 years and asks to remain anonymous, "My Dad has needed a surgery for a hernia operation for years." Her parents, who live in the southern part of the state, remain undocumented. "He's just been waiting, hanging on, hoping there will be a time he can afford surgery and time to recover. It's a struggle. There's no safety net." The woman's father had worked for years in a factory that made RVs. But then he became injured and could no longer do the heavy lifting required in the factory, and he was out of work.
"It's kind of a sad tune we are all familiar with," his daughter explains. "We know we're forgoing care. It's too expensive. It's too bad, you know?"
Many California counties, no longer having to provide indigent care for poor, able-bodied adults now covered under Medi-Cal, have used some of their savings to expand basic clinic coverage for undocumented residents – realizing that it is actually cheaper to provide more comprehensive primary care coverage than to have to pick up the emergency room bills accrued when the undocumented finally seek treatment in hospital settings. Forty-seven counties are now providing more than just emergency care to these residents, up from only nine just last year. But while that change has been welcomed by advocates, in the long run it is only a scattershot solution to a vast problem – and one that leaves the undocumented vulnerable to changing financial and political winds at the county level.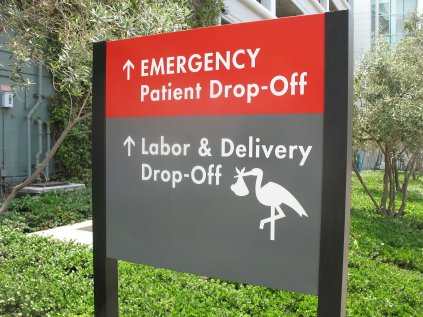 A more systematic approach has, in the past year, emerged at the state legislative level: In October of last year, Governor Jerry Brown signed a bill that would allow California to use state dollars to provide Medi-Cal to undocumented children. The provisions of this law, which follows passage of similar state measures and city ordinances in Massachusetts, New York, Chicago and Washington State, went into effect in early May of this year, meaning that with good outreach in the coming months almost all of California's children could end up with health coverage. Wright and other advocates believe that upwards of 175,000 of the estimated 250,000 undocumented children in the state will soon be enrolled in Medi-Cal. The state is also using its own dollars to cover refugees who don't have their green cards, as well as DACA (Deferred Action for Childhood Arrivals) students. If the U.S. Supreme Court allows DAPA (Deferred Action for Parents of Americans) to proceed, California will stand ready to expand health care access to this group, too.
For the past year, Sacramento has also discussed legislation that would allow undocumented adults to buy nonsubsidized insurance plans on the Covered California exchange. The legislation would require a federal waiver, but since the exchanges are no longer federally funded, such a waiver is likely to be granted. And this year state Senator Ricardo Lara (D-Bell Gardens) has pushed Senate Bill 10, a proposal that would expand Medi-Cal access, again paid for with state rather than federal dollars, to undocumented adults too. Polling from 2015 indicates 58 percent of Californians support this move.
Slowly, California is plugging the ACA's gaps. It has taken five years to halve the number of uninsured in the state. It will likely take several more years to make a serious dent in the remaining numbers. And some of the problems, such as the family glitch, will likely still remain even at the back-end of years of effort.
But, unlike on the federal level, statewide there is at least now the political will to tackle this problem. And that's a huge accomplishment in and of itself.
Madeline's Amazing Cool Room: A Silver Lake Eviction Tale
Taylor Equities' purchase of a 36-unit building was followed by renter complaints of harassment and disruptive construction. Then came the eviction notices.
---
An estimated 30,000 eviction cases are filed in court each year against Los Angeles city residents, with nearly a million cases filed nationally in 2016.
---
It was the last evening that 7-year-old Madeline Peffer would spend in the only home she had ever known. She indulged a reporter with a tour of her now-empty bedroom — a converted closet that had fit a canopy bed, dresser and table, and that had recently been the happy scene of fort-making with a friend.
The walls were colored with chalk, a form of art therapy that her parents had allowed in the wake of their impending eviction from this apartment in Silver Lake, the trendy Los Angeles neighborhood that has become increasingly out of reach as a home for the artists and musicians who have given the area its luster.
Exuberantly drawn hearts and stars, and the proclamation "Madeline's Amazing Cool Room," said as much about the wrenching nature of the proceedings as the signs that tenant activists would carry in a street protest later that evening.
---
White households have lower eviction rates than African-American households, regardless of education, according to a survey from Apartment List.
---
Los Angeles-based Taylor Equities' purchase of the 36-unit building last March was followed by renter complaints of harassment and disruptive construction, and the departure of tenants, a dozen of whom had their leases terminated by the new owner "without cause."
"There were so many workers onsite," said Melinda Peffer, Madeline's mother. "They would block you from getting out of your unit, block you from getting down your stairs, block your car from getting out. Many tenants who became tired of break-ins and of "coming to a place that was dangerous, loud and filthy" left of their own accord, she added. She estimates that fewer than 10 of the original residents are left.
In May a dozen tenants, including the Peffer family, received a 90-day "notice to vacate" their apartments. Because the Waverly apartments are not covered by the city's rent control ordinance, the tenants can be evicted without cause in what is called a no-fault eviction.
What happened at 2965 Waverly Drive is hardly unheard of in a city known for low wages, high rents, and housing and homeless crises that have left thousands in the street. An estimated 30,000 eviction cases are filed in court each year against Los Angeles city residents, with nearly a million cases filed nationally in 2016.
Perhaps what makes the Peffer family's story different from those of many families who face an eviction is that Madeline's parents are professionals. They are also white and native to the U.S. (White households have lower eviction rates than African American households, regardless of education, according to a survey from Apartment List.) The Peffer family also made the choice to fight their removal from their home in court.
---
Activist Lawyer: "You can live somewhere for 15 years or 50 years and your old or new landlord can decide that they want to evict you and that's it."
---
Noah Grynberg is a partner at the Los Angeles Center for Community Law and Action in Boyle Heights, a mostly Latino, heavily immigrant neighborhood that has faced its own gentrification battles. Grynberg's clients, some of L.A.'s poorest residents, are asked by his group to pay for their eviction defense by participating in tenant organizing, including by engaging in collective bargaining with landlords.
He believes the housing crisis will be tackled more quickly if families who have choices, like the Peffers, battle for tenants' rights. "Unfortunately, people take notice more often."
*   *   *
In an email to Capital & Main, Steven Taylor, 2965 Waverly's new landlord, rejected tenant-rights activists' charges that he harasses residents or that his business practices are contributing to the housing crisis. Taylor Equities, he wrote, has invested "hundreds of thousands of dollars" in the Waverly Drive apartments, installing security cameras, replacing windows, adding laundry facilities and updating plumbing. "Unfortunately, it's just not possible to do that kind of work without some disruption." Taylor Equities owns at least a dozen apartment buildings in Los Angeles.
Taylor has come under fire before, from Los Angeles City Councilman David Ryu, who alleged that Taylor intimidated Los Feliz tenants living in another of his company's buildings. Taylor is known for acquiring properties, making upgrades and then seeking out higher-paying renters. Taylor's "whole M.O. is to displace low-income families to try to bring in wealthier tenants to pay his higher rents," said Coalition for Economic Survival's Larry Gross, adding that he has organized tenants at more than five of Taylor's buildings.
The solution to the housing crisis "is not forbidding landlords from fixing up dilapidated properties," wrote Taylor, who said that tenants at some of his properties include "low-income families, veterans and individuals at risk for homelessness."
---
The Peffers had lived for 17 years in their apartment, which is practically a stone's throw from their daughter's elementary school.
---
A fixed-up 950-square-foot, two-bedroom apartment in the Waverly Drive building — about the size of the Peffers'—advertised for $3,450 per month in early February on Apartments.com. The Peffers had paid $1,500 per month before they left and were prepared to accommodate a modest rent increase.
Last April a group of tenants emailed Taylor, introducing themselves as the Waverly Tenants Association, and set off a flurry of internal communications at Taylor Equities. Company director Rick Shugarman assured Taylor in an email, "We have the experience to work our way through this." Taylor wrote back, "Shit," adding, "maybe 60 day [sic] notice to quit is better now since 2 bedroom conversion will be public knowledge soon."
*   *   *
The Peffers had lived for 17 years in their apartment, which is practically a stone's throw from Ivanhoe Elementary School, which Madeline attends. Melinda Peffer appreciated being close to the school because her daughter suffers from osteogenesis imperfecta, a congenital condition that predisposes her to breaking bones.
Madeline has watched her mother emerge as a leader in the building's tenant union that formed last spring, as she hosted weekly meetings in the living room of their apartment. She said, "I'm glad that she's doing it, but it's also sad because she's spending all her time doing it and she gets into these arguments with my Dad because she's too stressed."
---
Harassment and "cash for keys" arrangements, in which landlords buy tenants out of their leases, are a major source of displacement in the city.
---
She has told only one friend from school about the eviction, a friend whom she knows can keep a secret. "Everybody is going to say it's not true because it's never happened to them," said Madeline, as she ate popcorn from a cup.
Grynberg describes the no-fault eviction procedure that the Peffers faced as "one of the most expedited legal processes that we have in California." In early December, Grynberg attempted unsuccessfully to use Taylor's email exchange with Shugarman as evidence that the company had retaliated against the Peffers for their participation in a tenants union. But their case failed to persuade a jury.
"You can live somewhere for 15 years or 50 years, which is the case for some of my clients, and your old or new landlord can decide that they want to evict you and that's it," said Grynberg.
---
The Peffers may be more privileged than some of the city's embattled tenants, but their ordeal—and their decision to become tenant activists—has taken a toll.
---
Overall, Los Angeles County has a lower eviction rate than the rest of the country, according to Princeton's Eviction Lab. But that is no reason to celebrate, said Gross, who added that harassment and "cash for keys" arrangements, in which landlords buy tenants out of their leases, are a major source of displacement in the city.
Melinda Peffer has been moved by the stories of other tenants she's met through her participation in the Los Angeles Tenants Union, an all-volunteer organization that formed in 2015 and now has eight chapters citywide. Their members have organized rent strikes and protested noisily outside landlords' homes — including Taylor's last November. She spoke of families who face steep rent increases in rodent- and cockroach-infested apartments "without any options whatsoever."
The Peffer family may be more privileged than some of the city's embattled tenants. Melinda works as a public relations consultant. Years of paying affordable rent at the Waverly Drive apartments allowed her husband Michael, a drummer, to go back to school and receive training to be a physician's assistant. But their ordeal—and their decision to become tenant activists—has taken a toll.
On a recent cold and rainy Thursday, Melinda Peffer wore a long coat, a plaid scarf, and low-heeled boots and looked polished enough to dash off to a meeting with a client. Instead, she lit one last fire in the hearth at her empty apartment and played host to half-dozen tenant activists as they waited for sheriff's deputies to arrive.
She spoke of some of last year's challenges: the anxiety about whether Madeline would be able to remain in her school, her husband's worry that publicity about their activism might impede his ability to find a job and their concern that a lost eviction case will make it more difficult to rent an apartment in the future. "I've lost business this past year, with the stress," she said.
For now, the family is "a little bit on top of each other" in temporary digs in Los Feliz that previously served as a short-term rental, said Peffer, reached by phone a few days later. But Madeline loves their new landlady, who learned about their plight after they lost their eviction case in early December. "That's helped her the most with transition," she said.
---
Copyright Capital & Main