Uncovered California: Community College Students' Quest for Mental Health Services
Surveys suggest that somewhere in the region of one in four community college students will experience a diagnosable mental health problem at some point, but approximately 40% of them won't seek timely help.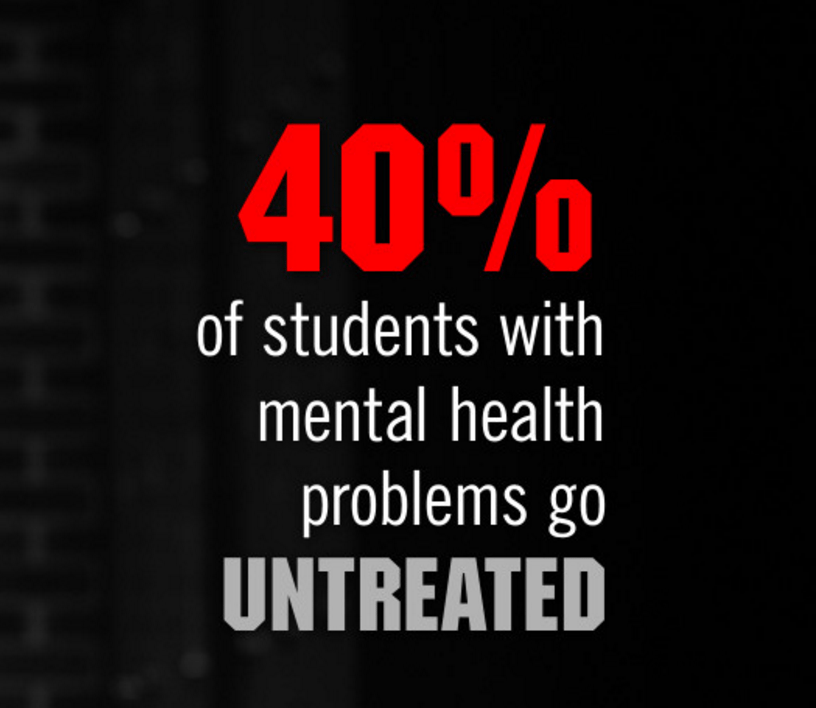 On April 19, 35-year-old Sacramento City College student Rachel Wilson testified before the state Assembly's higher education committee. A survivor of sexual assault and multiple suicide attempts, she described the lack of mental health support services available to her at school. Wilson was followed by an American River College professor, whose own son had killed himself while studying at a community college. The professor talked about three students who had recently committed suicide at her school, and of the lack of mental health services to help troubled individuals. When faculty members saw someone in crisis, she said, they were instructed to call campus police and have them take the student away.
"Mental illness is not a crime," she told legislators. Then she repeated it: "Mental illness is not a crime."
Both women wanted the legislators to support Kevin McCarty's (D-Sacramento) Assembly Bill 2017, which would significantly expand mental health services across California's vast community college system.
Roughly two million Californians attend classes in one or another of the 113 community campuses dotted around the state. Surveys suggest that somewhere in the region of one in four of these students will experience a diagnosable mental health problem at some point, but approximately 40 percent of them won't seek timely help. And too often, the institutions at which they study won't be proactive in linking them up with vital services. As a result, they go untreated.
"Uncovered California" is a three-part series of stories and videos examining how the Golden State is trying to fill holes in its health care coverage. Sasha Abramsky's articles look at working people who are falling through coverage cracks, and at what's being done to help community college students gain access to mental health services. Debra Varnado reports on efforts to expand the role of nurse practitioners to increase medical services for low-income Californians.
In the wake of the 2007 Virginia Tech shooting, education systems around the country have realized the importance of identifying potentially troubled students and helping them access help before they spiral deeper into crisis. "It's really important. We have to catch these students, the suicidal students," says Susan Quinn, director of Student Health Services at Santa Rosa Junior College, and research director at the Health Services Association of California Community Colleges.
Despite this awareness, the mental health services infrastructure of California's community college system remains haphazard at best; and at many of the colleges it is virtually nonexistent. Santa Rosa Junior College has more resources than most, says Quinn, yet it only has one full-time psychologist, eight half-time student interns, and a handful of counselors paid on an hourly basis, to cater to the needs of nearly 27,000 students. Nearly four out of every 10 community colleges, Quinn continues, don't have any health services onsite at all.
Twelve years ago, California's voters passed Proposition 63, imposing an additional one percent tax on million-dollar-plus earners so as to generate a pool of money that could be used to bolster the state's failing mental health services. Taken as a whole, the initiative has been a roaring success, argue supporters, who include the Steinberg Institute, a Sacramento-based organization dedicated to addressing Californians' mental health challenges. Founded by ex-Senate President Pro Tem and Sacramento mayor-elect Darrell Steinberg, the institute has found that people who received services such as trauma intervention and assistance from mobile health teams under its auspices were far less likely to require aid from emergency services, to need hospitalization, to end up homeless or to be incarcerated, than were those who didn't access treatment.
However, the law hasn't been universally acclaimed. Conservative fiscal groups, such as the Howard Jarvis Taxpayers Association, have long opposed it because of the increased tax burden it imposes on wealthier Californians. And last year the Little Hoover Commission issued a critical report suggesting that it was impossible to accurately assess the success stories claimed by Proposition 63's supporters since oversight mechanisms weren't up to par, and programs were being funded that weren't demonstrably beneficial in terms of reducing the mental health crises. Other critics have accepted the claims that local programs funded with Proposition 63 dollars are working, but have argued that while many of the law's programs are good, they haven't gone far enough, that the measure leaves many vulnerable groups underprotected.
Seven years after Proposition 63's passage, California's counties started coordinating early intervention services under the umbrella of the California Mental Health Services Authority. Recognizing that many college students were going untreated for their mental health conditions, the authority, in coordination with the University of California and California State University systems, and community colleges, began surveying tens of thousands of students about their mental health status, and whether or not they were accessing treatment. In a 2015 paper published this year on the website Psychiatric Services, the researchers released their findings. Amongst the most notable was that community college students "remained significantly less likely to receive mental health services compared with their UC and CSU peers."
That ought not to have been a surprise. For unlike the UCs and CSUs, which have some discretion over how they spend their dollars, and have thus been able to build up mental health counseling services for their students, funding for the community colleges is rigidly distributed. Health services, which include mental health, are funded via a per-student fee, which not all colleges charge and which is capped at $19 per student per semester, far less than the roughly $300 per semester in health fees charged by the UCs.
For the larger community colleges and districts, this might mean the presence of a handful of nurses and a couple of counselors; although in a few cases, such as the City College of San Francisco (CCSF), it can range up to what Becky Perelli, CCSF's director of Student Health Services, calls "pretty comprehensive services." For the smaller colleges, however, it means a void. Gavilan, for example, currently has 6,300 students, but only one nurse. Feather River has 1,789 students, but only $46,321 coming in to spend on health services. Barstow, Taft College and several other schools have zero dollars coming in from student fees that they can put into developing a health care system on campus.
In fact, the Faculty Association of California Community Colleges estimates that only 45 of the 72 districts into which the 113 campuses are divided have any mental health programs onsite. And, even then, says spokesman Austin Webster, oftentimes instructors are told to call the campus police department if one of their students seems to be having a mental health crisis.
What makes this particularly galling, Susan Quinn argues, is that research shows that community college students "are more at risk [than UC students], because they are a more marginalized population, their socio-economic status is less. So we really are in a pickle. There should be established mental health providers with that focus." At a bare minimum, says outgoing HSACCC president Naomi Forey, each campus should have a health services office, staffed by at least a couple counselors, since 75 percent of serious mental illness develops before people reach the age of 24, and since community colleges cater to such large numbers of young people. There need to be, Quinn says, investments to establish a campus culture "where everyone in the community recognizes and responds to mental health crises. That public health model is shown to be what really works."
To partially address this gap, Assemblyman Kevin McCarty, who chairs the Assembly Budget Sub-Committee on Education Finance, introduced AB 2017, which, over each of its five years of existence, would use $40 million of the nearly $2 billion that Proposition 63 raises annually, to build up a mental health services infrastructure on campuses. While the grants will be available to all public higher education institutions in the state, between 60 and 70 percent of the dollars will be earmarked for community colleges.
"This will create a shot in the arm for colleges to increase mental health services on campus," McCarty tells Capital & Main. "This can only make our colleges more healthy, more conscious about mental health."
Six weeks after Rachel Wilson's testimony, McCarty's bill moved over to the Senate. Although AB 2017 has rattled nerves at the County Behavioral Health Directors Association of California, which fears a series of raids on the Proposition 63 pool of cash, and has stirred worries that the counties' role in distributing and spending the money will be undermined, the association has been unable to slow its march. That's not least because Darrell Steinberg has thrown his weight behind it. In an internal memo written in early June, CBHDA recognized as much: Steinberg's influence "with current legislative leaders has been very powerful," the authors wrote, "leaving CBHDA in a less optimal strategic position to oppose or influence the legislation at the last minute."
Essentially unopposed in the legislature, AB 2017 will almost certainly be sent to Governor Jerry Brown for his signature before the summer is out. If Brown signs it, a College Mental Health Services Trust Account will be established to disburse $40 million per year. "We've received no opposition," says Anna Hasselblad, the Steinberg Institute's public policy director. "Student associations are in line with us all the way, the Faculty Association is a co-sponsor, the California Community Colleges' League is a co-sponsor." And, she says, perhaps most important for the bill's prospects of success, it has had "bipartisan support throughout."
Assuming it becomes law, as of early next year colleges will have to apply for grants out of this fund, and there will be some matching fund requirements – to ensure that the colleges have some skin in the game themselves, so that they can keep their mental health services operational once the five-year life of the fund runs its course.
"The proposal to increase funding for student mental health services is one of our top priorities," explains Hasselblad. "There's the greatest need at the community colleges. They have the largest number of students enrolled. "
Late last year, the RAND Corporation issued a report, Payoffs for California College Students and Taxpayers from Investing in Student Mental Health, on the impact of Proposition 63 spending. It concluded that every dollar invested in mental health services for community college students leads to more than an $11 return, in terms of improved graduation rates and higher wages.
If McCarty's bill passes, says CCSF's Becky Perelli, "it will mean there will be funds to build some infrastructure in institutions, staffing, and technology, to provide resources to people around mental health. Licensed people who can really work to help identify students in need."
Will it meet all the mental health challenges on campus? By no means. After all, with more than two million students at community colleges, $40 million annually can only go so far. But it's a start. It will allow desperately under-resourced colleges to begin investing in their mental health infrastructures. And, for the tens of thousands of college students who currently do not have their mental health needs adequately met, that can only be a good thing.

Baby Money: Can Cash Allowances Help Young Brains Grow?
Higher income has been found to correlate with larger surface area of the brain, especially in those parts associated with executive function and language.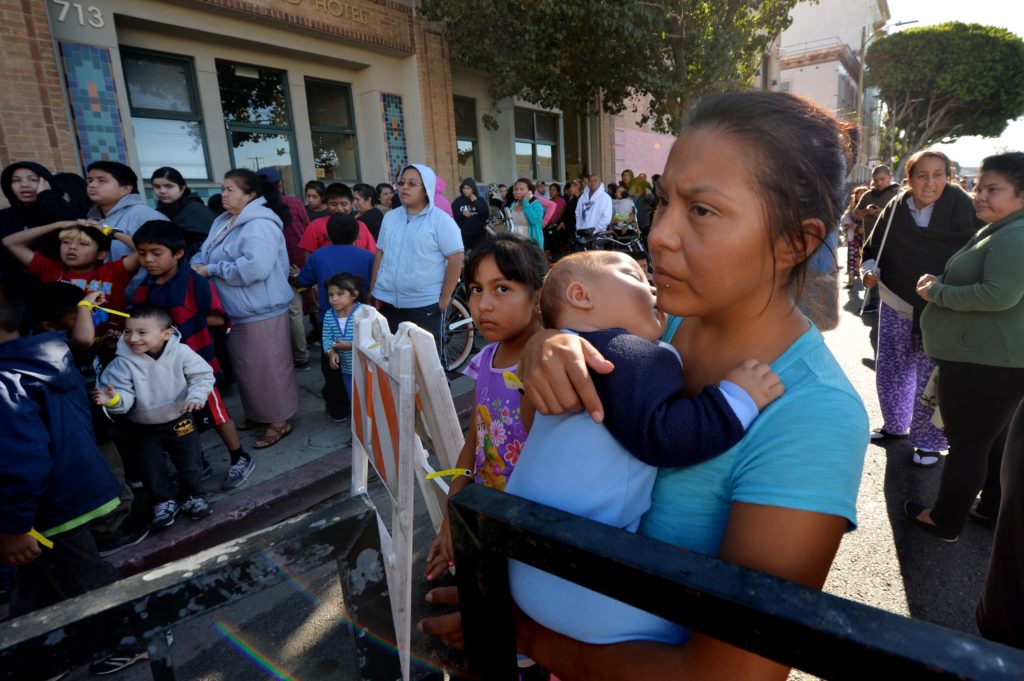 Co-published by The American Prospect
Ever since the election of a Republican majority in Congress in 1994, the trend in assistance to the poor has been to reduce it. Work requirements for recipients, time limits on assistance and stricter eligibility conditions to receive food stamps were all part of the 1996 welfare reform overhaul signed by President Bill Clinton. The result was fewer kids receiving aid, and those who did received less money. In 2015, while 15 million American children, or about 21 percent, grow up in homes with incomes below the official poverty line—which many children's policy experts maintain is set far too low—just 2.3 million of them received welfare benefits, down from a peak of 9.5 million in 1993. (The poverty rate was even higher in California.)
But what if mothers in poverty received a cash handout every month, beginning shortly after they gave birth—no questions asked? And what if, by enabling those moms to buy toys or books, move to a different neighborhood, afford better childcare, attend continuing education classes, or just reduce the amount of stress they experience from not having to worry about money all the time, those extra funds resulted in their children's brains growing more than they would have without the money?
That's the idea behind a groundbreaking study conceived by Greg J. Duncan, an economist at University of California, Irvine who studies the relationship between family income and children's achievement and attainment as adults. Already five years in to the work, Duncan and the team of three social scientists and one neuroscientist he has assembled hope to begin recruiting subjects next year.
"Politically, the question is very important," said Katherine Magnuson, an associate director of the Institution for Research on Poverty at the University of Wisconsin, Madison and one of the designers of the study. "People in Washington talk about the pluses and minuses of programs that put money in people's pockets or take it out, and we need to understand the consequences of their decisions in terms of children."
Evidence that poverty manifests in children's development has been building for years. "Childhood socioeconomic status is strongly associated with IQ, graduation rates and test scores," said Kimberly G. Noble, MD Ph.D., the team's neuroscientist and a pediatrician and associate professor of neuroscience and education at Columbia University's Teachers College. The gap emerges early and widens through the elementary school years. Children who score poorly relative to other students on intelligence assessment but come from families of high socioeconomic status—which combines income, parent education level, parent occupation and occupational prestige—see their scores go up, relative to other kids, over time; kids who score high early on but are in low socioeconomic-status families see their scores fall.
Early in her career, Noble wanted to know which particular cognitive skills were associated with socioeconomic status. A 2007 paper she and colleagues published in Developmental Science showed that the greatest differences were in language, memory and executive function (the ability to plan and focus). Just the skills, in other words, most needed in a 21st century economy.
Exposure to violence has been shown to effectively age children prematurely, according to research published in 2012.
That led Noble to more questions: "How do differences in cognitive skill relate to differences in brain structure?" In 2012, she and colleagues found that higher family income is associated with a larger hippocampus, the part of the brain believed to govern memory and emotion. Income was also found to correlate with larger surface area of the brain, especially in those parts associated with executive function and language.

In 2015, Noble published data that extended this finding to the cerebral cortex. Four labs, independently of one another, have since replicated this research. While it wouldn't be possible to predict a kid's brain size from his parents' income—plenty of kids from well-off homes had smaller surface areas to their brains than some of the kids in poorer homes—Noble's paper showed the effect was strongest among the most disadvantaged children. "The proportional differences in income were associated with greater differences in brain structure among the worst-off kids," she said.

Media trumpeted the research with headlines like, "How Poverty Changes the Brain." But Noble knew that her results were only associational. "We can say differences in family income are associated with differences in brain structure but we can't say what's causing what," she said. "Is it other things, meaning that changing income might not make a difference?"

Then, several years ago, fate intervened. Noble met with a graduate student whom Columbia had randomly matched her with to mentor, and they got to chit-chatting. The student asked about her research, and after Noble answered, she recalls, the student mentioned that her father does similar work, but as an economist. "Well, there's like one economist in the world, maybe two, who fits that description," Noble said. "So I looked at her ID badge and said, 'Wait—is your dad Greg Duncan?'"

It was, and he happened to be in New York at the time. So the two professors had lunch.

"I'd always wanted to meet her," Duncan said of Noble. He knew that a $4,000 increase in annual income prenatally to age 2 can mean a 19 percent increase in the child's earnings as an adult. He told her of an idea of his: What if they could do an experiment that alleviates poverty and test causally the effects on child development? "She knew what the problem was with non-experiential data," Duncan said. "A lot of neuroscientists in this area take the work and say 'poverty destroys brains,' but she understood the value of random assignment." Noble told Duncan that if he ever developed this idea into an experiment, count her in.

Duncan soon spoke to some social scientists he had worked with before and assembled a team with the right combination of skills necessary to pull off a study to measure the effects of income on the developing brain during the first three years of life. They would need to find subjects, evaluate parent stress and parent involvement, and—Noble's specialty—measure brain activity.

Their study will recruit mothers who are in hospitals to give birth, with incomes no greater than the federal poverty threshold, and randomly assign them to one of two groups: Members of the treatment group will receive $333 per month as an automatic deposit on a debit card. Mothers in the control group will receive $20 per month. The researchers plan to recruit 250 new moms at each of four sites, chosen to represent a diversity of state benefits offered and of racial or ethnic composition, 

among other things. After they secure agreements to participate, researchers will interview the moms for 20 minutes. "You'd be surprised at how hard it is to give away money," said Magnuson, who is a former student of Duncan's. Special legislation had to be passed in Nebraska and Minnesota, two of the study sites, so the income would not threaten participants' eligibility for public benefits and thereby negate the "treatment."
Poor neighborhoods can have physiological effects: A mother's address at pregnancy predicted cortisol response and length of DNA sequences that protect infant chromosomes.
At 12 months, researchers will conduct a longer interview by telephone. When the children reach age 2, the researchers will conduct home visits and collect hair and saliva samples to test them for cortisol levels, an indicator of stress that has been shown to damage the developing brain. Researchers will also videotape the mothers' interactions with their children during a standardized play task; the videos will be coded for different aspects of parent sensitivity such as perceiving gestures from their children and picking up and responding to them. "We expect to see more sensitive reciprocal interaction in the parents in the treatment group," Duncan said. At age 3, the families will be brought into the lab to measure cognition and brain development in detail, using EEGs.
Noble would have liked to begin the study prenatally, but that would have risked missing women who weren't receiving prenatal care. "Almost everyone in the U.S. gives birth in a hospital, but the degree to which mothers receive prenatal care varies quite a bit," she said. Walking up to women with big bellies on the street wouldn't have been practical. "If there was a way to get everyone prenatally, for sure we would have loved to try that," Noble said.
Another limitation of the study will be the use of EEG instead of MRI data—or, better yet, examining the brains directly, which you can do with monkeys but not humans. Older kids can be relied upon to sit still in the noisy, dark MRI tubes, but 3 year olds not so much. An EEG scan involves a series of electrodes fitted into a cap that is placed on the child's head. "Most kids don't mind it," Noble said. "They can sit on their caretaker's lap. It gives a pretty good window into the electric brain function."
Children who grow up in more well-off families have vastly different experiences than  those in poverty today. Living in a poor neighborhood has been shown to have physiological effects: A mother's address at pregnancy predicted cortisol response and length of telomeres, DNA sequences that protect chromosomes, in their children at 12 months. The poor tend to live in more polluted areas, increasing exposure to toxins, and in more crowded and less stable housing environments, which can cause stress. They may live in violent neighborhoods; exposure to violence has been shown to affect the length of children's telomeres, effectively aging them prematurely, according to research published in 2012 in Molecular Psychiatry. Poor moms have higher rates of psychological distress and depression, which can affect how they interact with their children. They tend to be in lower-quality childcare if they are in childcare, and to have less stable family relationships.
"None of this is to say poor children don't often live in incredibly loving and warm families who do their best to support their children," Magnuson emphasized. "But it's hard to be the parent of a young child in our country—there are very few supports for it—and incredibly hard to do it with very limited financial resources."
The debit cards will show how participants are spending the money, but not what they spend it on; researchers will need to rely on surveys for that information. They are trusting that families are "able to optimize and understand their own needs," Magnuson said. Some moms might put their kids in better quality childcare; others might spend the money on ESL classes. Some may decide to move into an apartment in a safer neighborhood; others may calculate they can afford to delay returning to work and thereby spend more time with their infant. The money is expected to just generally reduce mothers' stress. "If they're less depressed maybe they'll have more bandwidth to talk more to their children, or take them to the library," Magnuson suggested. "Anything that's going to reduce the child's experience of stress could very likely improve their brain development." The surveys, physiological samples and videotaped interactions should provide such data.
"Greg and I have been studying child poverty for a lot of years, particularly Greg," Magnuson said. "We come from the perspective of wanting to know if something is causal or not, because you want to know how much money really does matter. We're not here to find something that doesn't exist. Then I'll think of other ways to help children."
---
Copyright Capital & Main