Uber and Airbnb: A 'Sharing' Economy for Whom?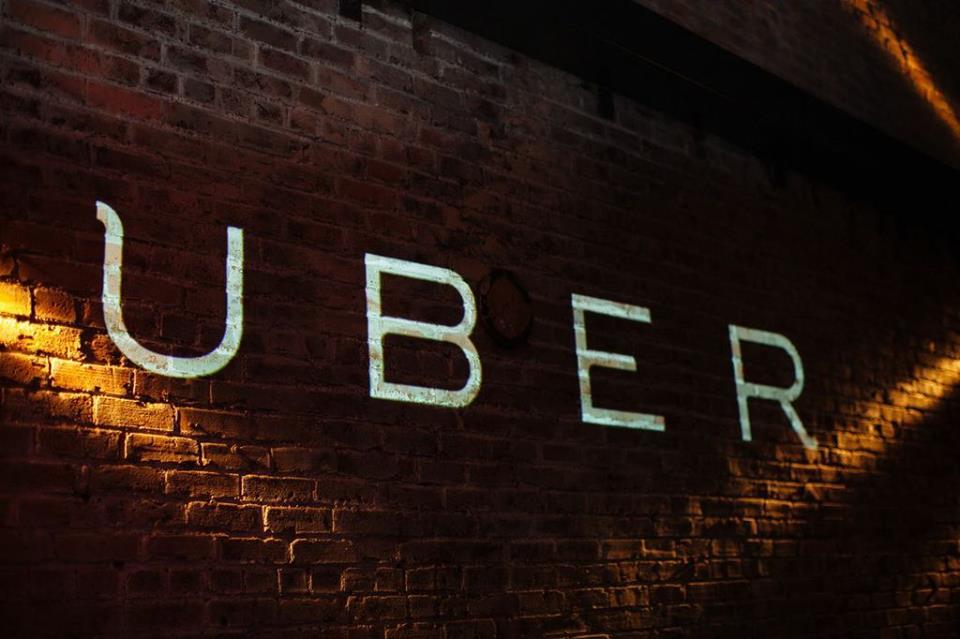 Like a charismatic politician whose flaws have yet to be exposed, the so-called sharing economy enjoyed a meteoric rise to fame and success. Uber, Lyft, Airbnb — these companies emerged seemingly from nowhere to become economic and cultural powerhouses, and to challenge the prevailing structure of their respective industries.
But 2015 has not been as kind to Uber and its brethren, as the fascination with a new business model has given way to serious concerns over everything from public safety to worker exploitation to unfair market monopolization. In some ways this is not surprising — the honeymoon for startups can be notoriously brief.
But something larger is at play here. In the age of rampant income inequality, the overhyped promises of the sharing economy are running headlong into a growing desire by Americans for a caring economy.
There's a reason why even Republican presidential candidates, who usually shy away from anything resembling class warfare, are scrambling to stake out positions on economic inequality. Americans are increasingly anxious about their prospects in an economy where wealth continues to be concentrated at the top while the middle and bottom stagnate or fall further behind.
A 2014 poll found that a staggering 76 percent of Americans lack confidence that their children's generation will have a better life than they do. This widespread conviction helps explain the surprising popularity of Bernie Sanders, whose longshot bid for the Democratic presidential nomination has been fueled by his relentless critique of an economic system that is failing too many people.
Uber and its contemporaries are not the worst offenders. But the gap between their almost utopian marketing — "At its core Airbnb is about belonging…belonging to the world," the company's CEO Brian Chesky has declared — and cold hard reality has become increasingly untenable. Their insistence on classifying workers as independent contractors, a status that denies them basic labor protections as well as benefits, is all too familiar in a country where  more than 40 percent of the labor force will have what Robert Reich terms "uncertain work" within five years.
The proliferation of companies that eschew traditional employer obligations is a driving force in the sea change buffeting the American labor force. As Reich told the New York Times, "For anybody who has to pay the bills and has a family, having no labor protections and no job security is at best a mixed blessing. At worst, it is a nightmare. Obviously some workers prefer to be independent contractors — but mostly they take these jobs because they cannot find better ones."
As the sharing economy continues to grow, companies like Uber and Lyft may be hard-pressed to justify their refusal to treat drivers as employees. In June, the California Labor Commissioner  ruled that an Uber driver had been misclassified as an independent contractor. The ruling, which is being appealed, only applies to the plaintiff, but could have much broader implications for Uber and other firms that rely on a business model that keeps labor costs down. A group of Uber drivers in California has filed a separate suit against the company and was recently awarded class-action status, which could lead to a large number of the state's 160,000 current and former Uber drivers being reclassified as employees.
This is not the kind of sharing that Uber and its ilk are fond of. For them, the sharing economy is fundamentally about sharing costs and risks with workers and consumers — a brilliant way to maximize profits. (Both Uber and Airbnb have come under fire for trying to duck responsibility and pass on primary liability to drivers, in the case of Uber, and hosts, with Airbnb.)
Companies can get away with this kind of behavior more easily when there is widely shared prosperity. But in a time of severe income disparity and pervasive economic insecurity, hiding behind the sheen of hi-tech innovation in order to avoid the standard obligations of an employer may not be a winning strategy.
Americans are looking to corporate citizens to embrace their responsibilities to workers and the public. The enormous popularity of minimum wage increases and anti-wage theft measures are a powerful barometer of this desire, and one that Uber and other sharing economy players would do well to heed. If sharing is caring, then the sharing economy has a long, long way to go.
---
Julie Gutman Dickinson is a partner with the union-side law firm Bush, Gottlieb. She has served as Vice President of the Los Angeles Board of Public Works Commissioners and Senior Labor Advisor to Los Angeles Mayor Antonio Villaraigosa
.
This article was cross-posted with the Huffington Post with permission.

Do Incarcerated Firefighters Deserve a Path to Employment?
Since 1983 six inmate firefighters have died while working on fire containment. Today they are paid $2 per day — and an extra $1 when fighting active fires.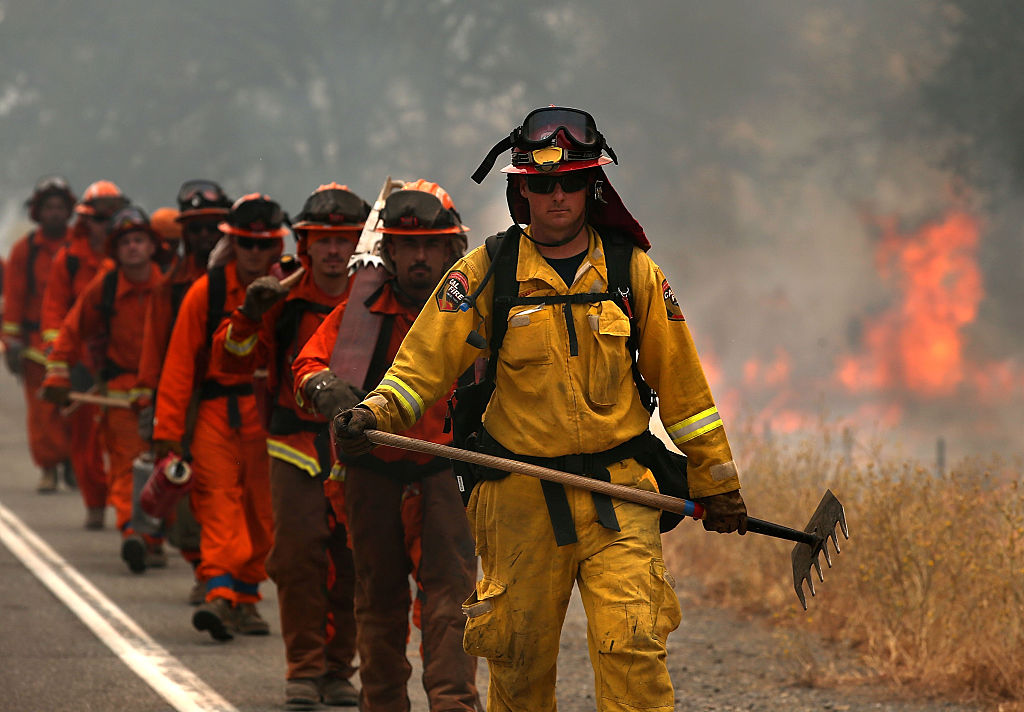 ---
California estimates that the Conservation Camp inmate-training program saves state taxpayers up to $100 million per year through firefighting and responses to other emergencies.
---
As California's wildfire season grows ever longer and more intense, the state has relied heavily on thousands of prisoners, including women, to battle blazes alongside approximately 6,000 professional full-time and seasonal firefighters. Prisoner advocates, however, point out that these inmates' criminal records prevent them from working as firefighters almost anywhere in California after their release.
Critics of the inmate program also say prisoners risking their lives to battle dozens of fires every year should get more out of the program than their current $2 per day and the additional $1 they receive whenever fighting active fires. The state's Cal Fire firefighters earn between $3,273 and $4,137 per month, plus benefits, not counting overtime, according to a Cal Fire spokesperson. California has been using inmate firefighters since World War II, when the workforce for Cal Fire was depleted.
---
Approximately 3,700 inmates work at fire camps and about 2,600 of those are qualified to work on the front lines of active fires.
---
When Laura Weigand applied to California's Conservation Camp, the program that trains inmates to fight wildfires, she knew it would be an uphill battle, literally. She was 43 when she joined the camp in 2009, twice the age of most of the women in pre-camp endurance trainings. One endurance test – hiking two miles straight uphill in 45 minutes – felled plenty of younger women, but Weigand was the first to the top of the hill, which meant she had her choice of camps to complete her trainings. She picked Malibu.
Two weeks after she completed training, she was working alongside Cal Fire firefighters to put out the Crown Fire, earning a fraction of what professional firefighters made for the same amount of risk. But she said she didn't feel exploited because she went into the program to get away from the prison grounds.
"The days flew by, because there were different experiences. Even though it was not good pay it was better than you get in prison," she said. But a foot injury threatened her limited freedom.
"I was hiking on a broken metatarsal bone for two years and was afraid to tell them about it because I didn't want to get kicked out of the program."
Weigand eventually became a "swamper" or trainer of other incarcerated firefighters. She estimated that she trained about 300 women before she left prison in 2012.
The California Department of Corrections and Rehabilitation (CDCR), cooperating with the California Department of Forestry and Fire Protection (Cal Fire) and the Los Angeles County Fire Department, operate 44 conservation camps across the state, including three female camps. Camp populations range from 80 to 160 inmates working and learning in minimum-security facilities, supervised by correctional staff. When they're working on an active fire, Cal Fire staff supervise them.
CDCR says approximately 30 percent of applicants who volunteer for the program successfully complete the curriculum. Not all inmates are eligible. Those who have committed more serious crimes, such as arson, rape or other sex offenses are disqualified.
Overall, there are approximately 3,700 inmates working at fire camps and approximately 2,600 of those are qualified to work on the front lines of active fires, according to CDCR. As of August 31 there were just over 1,100 inmate firefighters across 123 crews deployed to the Carr, Mendocino Complex, Hirz, Cooks, Cherae, Stone, Cache and Holy Fires.
After being released in 2011, Weigand didn't apply to be a professional firefighter because she was above most fire departments' threshold age. But Weigand, who now works at Social Model Recovery Systems, a substance abuse and mental health nonprofit, says even if she were younger, she probably couldn't have gotten such a job, because most local and county firefighting jobs require an emergency medical technician (EMT) license, and most former inmates, even those convicted of lower level felonies, can't obtain that.
In an email, a Cal Fire spokesperson said the department doesn't require an EMT license for employment, but admitted that many fire departments throughout the state have at least the expectation of an EMT license for employment.
Such a barrier doesn't make sense to Romarilyn Ralston, who was imprisoned 23 years and served as a fire camp swamper and clerk for Cal Fire while incarcerated. Now, as a member of the Los Angeles chapter of the California Coalition for Women Prisoners, and program coordinator for Project Rebound at California State University, Fullerton, she's advocating for raising state employment opportunities for former inmates who made it through the Conservation Camp program.
Ralston told Capital & Main that, even though the program offers valuable training, the lack of EMT training at the camps, as well as the seeming prohibition against hiring former felons for many firefighting jobs statewide, amounts to "an exploitation of prison labor."
"They should be paid at least the minimum wage, which is $15 in L.A. County," Ralston added. "They're putting their lives on the line and saving California hundreds of millions a year."
The CDCR has estimated that the Conservation Camp program saves California taxpayers between $90 million and $100 million per year through firefighting and responses to other emergencies. Those who make it through the program, when not fighting active fires, may also be asked to clear firebreaks, maintain parks and clear fallen trees and debris. Since 1983 six inmate firefighters have died while working on fire containment, according to CDCR.
Recently California has taken steps to ease restrictions on former felons, though none of the measures would mandate local emergency medical services authorities to allow them to earn EMT licenses.
As part of the 2018 budget bill, Governor Jerry Brown expanded employment opportunities for former inmate firefighters through the Ventura Conservation Camp (VCC), in Ventura County. The program is for parolees only, and the first group of 20 is set to begin training this fall.
An omnibus safety bill, AB 1812, approved by Governor Brown in June, would allow graduates of approved fire camp training to apply for lower-level emergency medical responder (EMR) licenses, though not for EMT licenses.
California's legislature is taking other small steps toward lowering the employment bar for incarcerated firefighters and other ex-cons seeking professional employment.
Assembly Bill 2293, in its original version would have, with certain conditions, prevented the authority licensing paramedics and EMTs from denying certification to anyone with a criminal record. But faced with strong opposition from the Emergency Medical Services Administrators Association of California, and the National Association of Emergency Medical Technicians, who said hiring those with criminal histories could pose a public safety risk, AB 2293 was amended down to a data reporting bill, according to California Assemblywoman Eloise Gómez Reyes (D-San Bernardino), who assisted in crafting both versions of the bill.
"We decided to address a glaring deficiency, which is the lack of data [on who is being denied jobs]," Gómez Reyes said of AB 2293, which now heads to an uncertain future on the governor's desk.
Today, Gómez Reyes added, the state only has anecdotal data on many former prisoners being denied EMT certification or jobs based on their criminal past, but no hard numbers yet. "We're trying to see in what circumstances are people being given these licenses, and what we suspect are the majority of circumstances of people being denied because of past offenses. Whatever decision we make in the future is going to be based on accurate data."
Another bill, AB 2138, authored by Assemblymen Evan Low (D-San Jose) and David Chiu (D-San Francisco), would ease licensing restrictions for former inmates in a variety of occupations, but not firefighters. That's still an important step, according to David Fathi, director of the American Civil Liberties Union National Prison Project, because its passage could remove some "arbitrary" barriers to employment.
"In many states there are over 100 occupations that former prisoners can't pursue," Fathi said. "One of the best predictors of successful reentry is securing and keeping stable employment. And yet as a society we go out of our way to make it difficult for prisoners to get a job when they get out. This is especially absurd when the prisoner has learned the skill in prison."
Fathi points to a neighboring state, Arizona, which last year eased restrictions on ex-cons from becoming professional firefighters, as well as to a study from Arizona State University, which showed that states with larger employment barriers for felons have higher recidivism rates.
"Employment disqualification for former prisoners should be the rare exception," Fathi said, "and it should be based on an individualized assessment of the risk posed by the particular person — not simply upon a criminal conviction."
---
Copyright Capital & Main