U.S., China Clear the Air With Historic Agreement
On a clear day . . . you can see Harbin, China.
This month the U.S. and China reached an historic and unexpected agreement on climate change. As a follow-up, China announced that it will cap its coal consumption by 2020. The U.S. and China are the largest emitters of greenhouse gases in the world, and the world's largest economies. What does this mean for us?
Climate change isn't something that we can wait 50 or 100 years to deal with – it is happening right now. The U.S. is seeing more severe weather, unprecedented sea level rise, loss of habitat and expanding ranges of pests and diseases.
The primary driver of climate change is the carbon that humans put into the atmosphere and the biggest producers of carbon are coal-fired power plants that generate electricity. China is now the world's largest user of coal.
In the climate change agreement, China promised to reach its peak emission of carbon and other greenhouse gases, and to increase its reliance on non-fossil fuels to 20 percent of its total energy use, by 2030. The U.S. pledged to reduce its emissions in 2025 by 26 to 28 percent, to below 2005 levels.
From the U.S. perspective, President Obama's pledge is do-able with the legal and policy tools we have – unless the new Congress takes them away. We are already on a path to reduce our carbon emissions by 17 percent below 2005 levels by 2020. We can make the additional reductions by using the Obama administration's proposed new power plant rules and implementing new emission standards for methane gas. Emitted by landfills and in agricultural, oil and gas operations, methane is a more potent greenhouse gas than carbon. The planned reductions will make our transportation system less carbon-intensive (and increase fleet mileage requirements), reduce the energy used by our buildings and appliances, while increasing our use of renewable resources for electricity generation.
China's leadership does not need to deal with a contentious Congress but there can still be opposition to new policies – from, for example, state-run electricity and energy companies. Since the Chinese leadership is committed to continued strong economic growth (the country's gross domestic product has increased 40-fold from 1980 to 2010), this means plenty of energy will remain available. Even so, the Chinese leadership gets it that China needs to reduce its world-famous extreme levels of pollution (I've experienced these myself), and needs to reduce its greenhouse gas emissions to protect its own citizens and economy from drastic climate change.
In fact, China is now the leading producer of renewable energy and also leads in investment in clean energy resources; in 2013, China invested more in non-fossil fuel capacity than in fossil fuel capacity. Its coal use is falling, not increasing, as of 2013. It has also pledged to cap emissions in 2015 from the steel and cement industries, which are responsible for one-fifth of China's carbon emissions. And Chinese government leaders know that the U.S. has dramatically improved its air quality since the Clean Air Act was enacted in 1970, while enjoying huge increases in gross domestic product.
A very positive side effect of the U.S.-China agreement is that it sends a strong signal to other countries – especially such large developing countries as India – to get on board. The next United Nations climate change conference is scheduled for 2015, in Paris, and organizers hope to produce an agreement on climate change that is binding on all U.N. members. The U.S.-China agreement is a strong indication that this is achievable.
(David Pettit is a Senior Attorney at the Natural Resources Defense Council working on air quality and climate change issues in the U.S. and China.)
---
Photo: Fredrik Rubensson

Did Disneyland Try to Sink a Bill Protecting Workers from Lead Poisoning? 
Why would Disneyland, which hosts thousands of kids every day, be part of an effort to defeat a bill that simply requires reporting of blood-lead levels high enough to produce heart disease and serious brain disorders?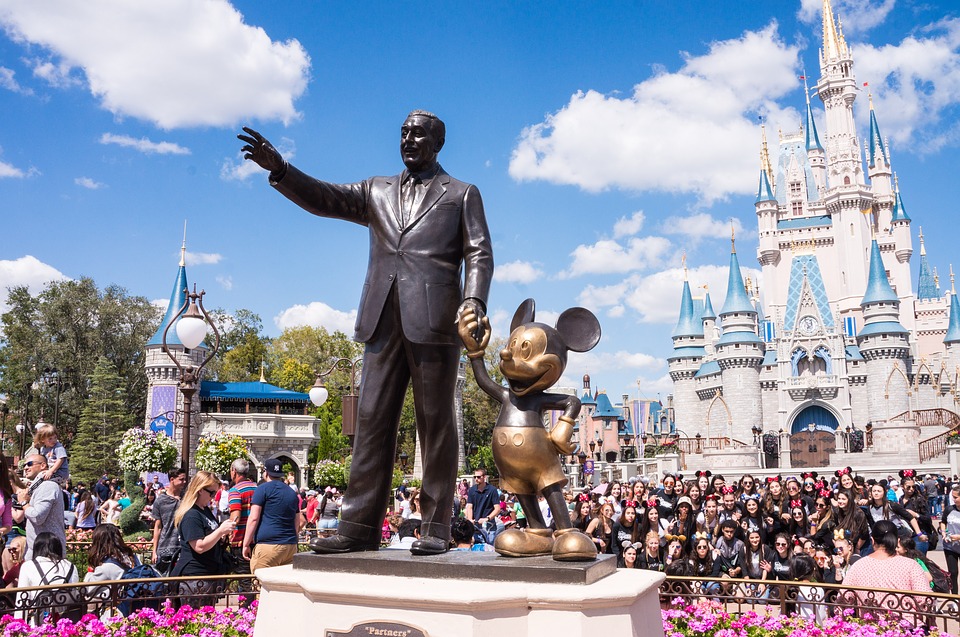 When Assemblyperson Ash Kalra (D-San Jose) learned about Capital & Main and USC's Center for Health Journalism investigation into how hundreds of workers at the former Exide Battery Recycling Plant near downtown Los Angeles became victims of lead poisoning, he created a modest bill to try and ensure it wouldn't happen again.
Among our report's revelations was the fact that the California Department of Public Health was aware of thousands of troubling blood tests revealing high levels of lead, but failed to tell the Division of Occupational Safety and Health (Cal/OSHA) about the problem.
Kalra's bill, Assembly Bill 2963, requires that the Department of Health inform Cal/OSHA when workers have seriously elevated blood levels and Cal/OSHA performs inspections.
The bill has had clear sailing until now, easily passing in the Assembly Labor Committee in March and winning unanimous approval from Democrats on the Appropriations Committee last week. But as the worker-protection measure headed to a crucial floor vote this week, a coalition of industry groups, one of which includes the iconic Disneyland Resort, worked the halls of the Capitol to kill the bill. The lobbying effort nearly prevailed: AB 2963 passed by a single vote Wednesday evening and now faces what is certain to be a battle in the California state Senate.
So why would Disneyland, which hosts thousands of kids every day, be part of an effort to defeat a bill that simply requires reporting of blood-lead levels high enough to produce heart disease and serious brain disorders? A May 29 letter endorsed by 15 industry groups, including the Battery Council International, the California Chamber of Commerce and the California Hotel and Lodging Association (which includes a Disneyland Resort vice president on its board) argues that California's current system to protect employees, depending largely on voluntary compliance, is working just fine.
The letter states: "Perversely, AB 2963 would transform this existing well-functioning public health program into an enforcement program that creates an allegation of a serious violation where none exists in Cal/OSHA law and the workplace may not even be the source of exposure."
The bill will be costly, the opposition letter also says, with an estimated price tag of $267,000 to implement and requiring Cal/OSHA to hire one or two additional inspectors.
"That's a small price to pay" said Bill Allayaud, California Director of Government Affairs for the Environmental Working Group, which is trying to keep moderate Democrats from being swayed by the industry lobby.
"The California Chamber of Commerce and their allies are misrepresenting what the bill does and convincing industries like the hotel industry to lend their name to the fight, even though this bill would have zero impact on hotels," Allayaud said. "The law focuses on workplaces where lead is in heavy use, like firing ranges and battery recycling facilities where workers are actually being impacted by a dangerous neurotoxin.  Besides, I can't imagine [that] parents who visit a resort like Disneyland would want their kids anywhere near lead if found at the levels that would have employees testing at the alarm bell level. Who wouldn't want an OSHA inspection in that case?"
Suzi Brown, vice president of communications at Disneyland Resorts, said that the "California Lodging Association is just one organization that we are involved with. As you can imagine we are involved with many trade organizations." Brown said that Disney vice president Elliot Mills, who sits on the association's board, was not present for the vote to oppose AB 2963. "To somehow link Disney to this in a specific way is not accurate," she added. "And to somehow position this that we are not concerned about worker safety is flawed as well."
At the March California State Assembly Labor and Employment Committee hearing, Kalra introduced his bill by reading a letter from former Exide lead smelter Alvin Richardson (who struggles with lead poisoning symptoms we documented in our investigation) and his wife, LaShawn. "We read a recent investigative story, and it was very hurtful to learn that Cal/OSHA excused the high lead levels that Alvin and the other Exide workers were constantly exposed to," the letter said. "People shouldn't be treated like they are disposable. That's not what America or California is supposed to be about."
Assemblymember Reggie Jones-Sawyer (D-Los Angeles) was moved to vote yes. "My district's right next to the Exide plant, and it's had an impact on my community and my residents," he said. "And if this is something that could have prevented what happened at Exide, we should have been doing this a while ago."
AB 2963 needed Jones-Sawyer's vote again on Wednesday to barely pass it out of the Assembly. Whether the bill makes it to Governor Jerry Brown's desk is dependent on how well the arguments of the California Chamber of Commerce and other industry voices opposing the bill go over in the Senate.
---
Copyright Capital & Main