Twelve Ways to Reverse Inequality and Close the "California Chasm"
As this series has made clear, "The California Chasm" is a challenge that threatens to transform the state into a shadow of its former self. Once a place where people came together to realize fortunes, remake their lives and attain their piece of the American Dream, we have become a state saddled with sharp differences in social, economic and health outcomes due to race, place and class.


This is an encore posting from our State of Inequality series
The resulting division is damaging to our sense of community but it also leaves the potential of our residents untapped. With research increasingly demonstrating that more equitable strategies can produce more sustainable growth, we need to create a conversation about how California can lead the nation not in inequality but in opportunity.
We have the know-how — remarkable achievements and ideas by activists, elected leaders and forward-looking business leaders provide evidence of this every day. We can move from being a state divided to one where people come together across generations and geographies. But we need to act now to tip the balance and reverse the dramatic impacts of economic inequality.
Here is a set of bold recommendations for how California can rebuild its middle class and lay the foundation for a future that reclaims the bright promise of the Golden State. We organize it around three basic concepts: raising the floor, growing the economy and creating pathways to the middle. In our view, we must do all three – and it is at the intersection that we can create new partnerships between business, labor, community and government.
And knowing how short attention spans can be (and how wordy academics can be), we offer our recommendations in the form of a list. For the curious, each item on the list is hyperlinked to longer explanations and ideas.

Raise the Floor
1.   Raise the Minimum Wage, Stop Wage Theft and Expand the Right to Sick Days: These measures are not sufficient to rebuild our middle class, but they are absolutely necessary as first steps.
2.   Encourage Employment for the Formerly Incarcerated: To reflect our state's values of opportunity and reinvention, we must ease market reentry for those who have been convicted and served their time.
3.   Expand the Rights of Immigrants: We cannot wait for reform from Washington – the health of our economy and communities requires us to act now.
4.   Crack Down on the Misclassification of Workers: The law-breaking by employers is undermining our system of justice while also leaving millions of workers behind.
Grow the Economy Together
5.   Fight Climate Change With Good Green Jobs: The two greatest challenges of our time – global warming and economic inequality – can and must be addressed together.
6.   Close Proposition 13's Corporate Loopholes: It's time to ride the third rail of California politics and restore fairness to our tax system.
7.    Promote Affordable Housing: California's rising rents and home prices must be met with rigorous legislation as well as major investment.
8.   Invest Big in Public Transit: Large-scale, sustained investment in clean public transit is essential for creating livable communities and can generate a number of high-quality jobs.
Create a Path to the Middle
9.   Provide Free Community College Education: California should take a page from President Obama's playbook and open up our most important higher education institutions to everyone in a way that removes financial barriers.
10. Close the Wealth Gap: It's not enough to raise wages – we need to enable Californians to build their wealth and their personal safety nets.
11. Strengthen Retirement Benefits: With nearly half of Californians set to retire into economic hardship, we need bold action, including contributions from a much broader set of employers.
12. Renew Our Democracy: We need a thriving democracy to ensure broadly shared economic prosperity, and in California that means fostering civic engagement and finding creative solutions that remove barriers to participating in the political process.
We hope this list is inclusive but we know it is not exhaustive. Every day, the creativity of Californians is demonstrated as they open new businesses, devise new technologies and experiment with new ways to engage the public and shift public policy. And so we see this as an invitation to readers and leaders to comment, discuss and offer new approaches to rebuilding California's economy.
Such a conversation is essential not only for our future prosperity but also for our democracy. After all, one of the most serious threats inequality poses is to our political system. When wealth rather than voice determines the directions our government will take, when policies tilt the playing field to reproduce disadvantage rather than to spread opportunity, that is a recipe for the erosion not just of the middle class but of our hard-won democratic rights.
And the only antidote is more debate, more organizing and more participation. Indeed, civic engagement is the lifeblood of any effort to restore shared prosperity – and we hope that this series on inequality, by raising tough issues, offering compelling stories and proposing real solutions, can jumpstart the civic conversation and action we need to restore the luster of the Golden State.
*   *   *
1.  Raise the Minimum Wage, Stop Wage Theft and Expand the Right to Sick Days
A critical step in addressing inequality is setting a sturdy floor to keep those at the bottom from falling further.  Such a floor will include a minimum wage that brings a full-time worker closer to self-sufficiency, along with paid sick days and protection from wage theft (the surprisingly widespread withholding of wages or benefits). California currently has a minimum wage of $9 an hour, scheduled to increase to $10 an hour on January 1, 2016. However, this is far less than the amount necessary for a Californian working full time to support him or herself, let alone any family members.
Minimum wage increases have gained momentum in recent years. Since 2012, 18 cities and counties around the country have passed their own minimum wages. San Jose was among the first in this new wave of minimum wage laws, passing a $10.15 standard in 2012, followed by a handful of other Bay Area cities and San Diego (whose City Council-approved raise will go before voters in 2016). The City of Los Angeles looks set to increase its minimum wage as well, with a vote expected this spring.
With this new wave, municipal minimum wages aren't only more common, they are also higher.  A community-labor coalition in L.A. is pushing for $15 an hour (with a gradual phase-in), a level which only a few years ago would have been unthinkable, but has already been adopted in Seattle.  Even an alternative proposal of $13.25 per hour by 2017 would still be one of the most significant minimum wage increases because of the sheer number of low-wage workers in Los Angeles.
Statewide minimum wage proposals have been made; a proposal to increase it to $13 an hour passed the Senate but died in the Assembly last year. However, there are also benefits to setting the floor on a city and county basis. Cost of living varies greatly, and the structure of local economies differs as well. Moreover, these sorts of local changes have provided evidence for further action.
Studies of such early adopters as San Francisco, San Jose and Santa Fe, NM have shown local minimum wages to be effective in raising incomes and decreasing poverty without much, if any, job loss. A December headline in the Puget Sound Business Journal read, "Once controversial $15-an-hour minimum wage now a shoulder shrug in SeaTac."
Oakland's Measure FF goes into effect March 2 and will be adjusted annually for inflation. Workers will earn $12.25 an hour and be guaranteed five to nine sick days, depending on business size; the law also contains provisions protecting workers from wage theft.  The majority of those affected will be people of color. Finally, Measure FF contains a provision against wage theft for hotel and restaurant workers, ensuring that any service charges and tips are fully paid out to workers – a common-sense rule.
Sick days are important for a worker's economic and job security as well as public health.
California passed Assembly Bill 1522 last year, establishing a minimum level of paid sick leave. Beginning in July, workers will earn at least one hour of leave for every 30 hours worked and can take at least three paid sick days per year. However, this is clearly a minimal level and municipalities would do well by everyone who works, eats or stays in their city to set a higher standard.
Shoring up the bottom of the labor market cannot be the only strategy – one must grow the economy as well – and minimum wage increases need to be studied for their projected effects on overall employment, small business growth and other factors.  Nonetheless, this is one important step in the right direction: California is among many states leading the way and we can do more.
Resources
Berkeley Labor Center: http://irle.berkeley.edu/workingpapers/104-14.pdf
NELP: http://www.nelp.org/page/-/rtmw/City-Minimum-Wage-Laws-Recent-Trends-Economic-Evidence.pdf?nocdn=1
L.A. Economic Roundtable: http://economicrt.org/publication/effects-of-a-fifteen-dollar-an-hour-minimum-wage-in-the-city-of-los-angeles/
Lift Up Oakland (FF campaign): http://www.liftupoakland.org/about
Center for Economic and Policy Research ("Why Does the Minimum Wage Have No Discernible Effect on Employment?"): http://www.cepr.net/documents/publications/min-wage-2013-02.pdf

2.  Encourage Employment for the Formerly Incarcerated
Incarceration rates in California are staggering, with nearly one in four residents having a conviction on their record. The rates are especially high among Latino and African-American men — the latter are incarcerated at an astounding nine times the rate of white men, prompting author Michelle Alexander to dub the phenomenon "the new Jim Crow" — with impacts to the individual and community greatly exacerbating inequality. Both crime prevention and rehabilitation are intimately connected with access to decent jobs. It's nearly impossible for those with criminal records to get on the right path without access to jobs, yet it is much harder to secure a job with a criminal record.
California passed Proposition 47 in 2015, reclassifying seven nonviolent crimes from felonies to misdemeanors, with some possibility of expunging old records. The initiative will save an estimated $150-$250 million a year – savings which are slated to fund educations, victim services, and mental health and substance abuse treatment. The change in law is significant and those with criminal records should be supported, as it will make a difference in their ability to enter the workforce. Many organizations under the California Endowment-funded Alliance for Boys and Men of Color will continue to play an important role in this work, in combination with the My Brother's Keeper's initiative at the federal level.
At the local level, the so-called "ban the box" or "fair chance" policies prohibit job applications from having a box asking if an applicant has ever been convicted of a felony, ensuring that only recent convictions that are relevant to the job are considered. Studies have shown that without such a rule, many formerly incarcerated people never make it far enough in the application process to demonstrate their skills and have a fair shot at landing the job. Such rules have been shown to be effective in increasing earnings among the formerly incarcerated, increasing tax revenues to local governments and significantly reducing costs by keeping individuals from returning to the criminal justice system.
California passed AB 218 in 2013, removing the question asking about convictions from state and local government job applications, while a few cities and counties have passed or are considering applying ban-the-box rules to private employers. San Francisco has a strong policy, which applies to all employers with more than 20 employees as well as nearly all government contractors. The law prohibits asking about criminal history until the first job interview, and sets rules about exactly what can be asked when it does come up. San Francisco's ordinance serves as an excellent model for other cities and counties to consider. Los Angeles is currently considering such a rule.
Education, youth development and access to jobs for young adults can be effective in getting youth onto career paths rather than criminal paths, lowering arrest rates and addressing inequality. The L.A. for Youth coalition is advocating for the City and County of Los Angeles to redirect one percent of law enforcement dollars into investment in youth programs.
All these efforts are important for California's future.  It is clear that the state has tired of the excess costs of incarceration and begun to realize the damage it does to our economy to have a large section of the workforce marginalized because of what happened in the past.  There is a moral and civil rights case to be made – we should be a more forgiving state and the clearly racially disparate pattern of who is incarcerated should give us concern.  But addressing the incarceration crisis is also a key feature of any real program to address inequality and stir economic growth in the Golden State.
Resources
California Sentencing Institute: http://casi.cjcj.org/
National Employment Law Project: http://www.nelp.org/page/content/banthebox/
Ban the Box campaign: http://bantheboxcampaign.org/
3. Expand the Rights of Immigrants
Immigrants make up 27 percent of California and provide labor and talent in all of our industries.  Immigrant mobility is critical to the state's progress and certain regions seem to do a better job, with a combination of a more welcoming attitude and supportive programs, such as Santa Clara County and its Children's Health Initiative, highlighted in the California Immigrant Integration Scorecard.
In particular, the Golden State relies on our undocumented Californians for economic strength and their status is a key issue for the state. Statewide, undocumented immigrants are seven percent of our population and nine percent of our workforce — and make up large shares of our agricultural (37 percent) and construction (16 percent) industries, among other sectors. The lack of legal status makes these workers susceptible to exploitation, depresses their wages and thus creates a drag on the whole economy.
Securing a path to citizenship would be the best approach to economic improvement– but Congress is stalled on reform.  In the meanwhile, the President has proposed to expand Deferred Action for Childhood Arrivals (DACA) as well as to create, for undocumented Californians who are longer-term residents in the country and have U.S. citizen children, a new program called Deferred Action for Parents of Americans (DAPA). Philanthropic and legal support, in particular, is needed to support the grassroots organizations processing these applications.
DACA and DAPA will not cover everyone; more than half of the undocumented population will not meet the various criteria.  For those remaining undocumented (either because they do not qualify or because they are afraid of the process), the lack of medical insurance coverage remains a threat to their security and that of our state. In 2008-2012, 58 percent of working-age undocumented Californians were without coverage; the average for all Californians statewide is 23 percent. This particular vulnerability leaves these Californians susceptible to grave illness and financial ruin. California State Senator Ricardo Lara has introduced a bill, in response, and grassroots organizations across the state are engaged in the Health4All campaign.
Resources
DACA and DAPA: http://www.uscis.gov/immigrationaction
Health4All campaign: http://www.calendow.org/with_prevention/health4all.aspx
Estimates of the Costs for Health for All legislation: http://laborcenter.berkeley.edu/topic/health-care/
4.  Crack Down on the Misclassification of Workers
We have protections for employees built into law: minimum wages, standards for working hours, overtime pay, workers' compensation, safety regulations and others. Some employers, however, hire workers as independent contractors rather than as employees, thereby skirting regulations, shifting risk and avoiding costs (including payroll taxes) by passing them onto workers.
This is "misclassification" and it has been a rampant problem in industries from port truck driving to newspaper delivery.  Uber and Lyft have brought the issue into the public narrative and lawsuits are proceeding against both companies.  In general, this highlights the growing prevalence of using contingent labor, sometimes under the guise of the "sharing economy."
While there is no black-and-white test for employee status, under the legal definition in the Fair Labor Standards Act, "workers who are economically dependent on the business of the employer, regardless of skill level, are considered to be employees, and most workers are employees."
Let's take the example of port truck drivers: Drivers are often beholden to a company for work yet are left to shoulder all of the expenses and risks inherent in truck ownership. The port truck drivers have been working along a number of fronts to correct this, including policy (the Port of Los Angeles passed a policy requiring companies to be responsible for the trucks, though the provision mandating that companies make drivers employees rather than independent contractors was overturned in court), legal (with cases in state and federal Court), enforcement (engaging the National Labor Relations Board and the California Department of Industrial Relations) and workplace organizing (engaging in strikes and other actions to put pressure on trucking companies).
While much of the law concerning ports takes place at the federal level, there is room for California to take on the problem of misclassification. Governor Jerry Brown signed a law in 2011 adding new penalties for companies that misclassify workers, and the state has increased enforcement. California could pass further legislation holding platform companies responsible as employers if they dictate the terms of pay and employment for workers. For example, in the case of the car service companies, the State has adopted laws addressing workplace injury and driver liability but has not solidified employees' rights or job standards. California has stepped up its enforcement but needs to ensure that it has expanded funding to investigate the large volume of cases.
Another important step would be passage of AB 621, which would provide a limited opportunity for amnesty to motor carriers that correctly classify their drivers as employees rather than as independent contractors.
Resources
Department of Labor on Misclassification: http://www.dol.gov/whd/workers/misclassification/#stateDetails
AFL-CIO: http://dpeaflcio.org/programs-publications/issue-fact-sheets/misclassification-of-
employees-as-independent-contractors/
National Employment Law Project on Misclassification: http://www.nelp.org/content/content_issues/category/independent_contractor_misclassification_and_subcontracting
5.  Fight Climate Change With Good Green Jobs
California has been a national leader in the effort to combat climate change. The Golden State has also set the pace when it comes to pairing the fight against global warming with the movement to create good green jobs. With the passage in 2012 of SB 535 – a law designed to direct money from the state's cap-and-trade program to communities most in need of economic investment, good jobs and clean air – there is a huge opportunity to expand projects and policies that have been tested at the local level.
Activists in L.A. have pioneered several paradigm-shifting programs that can and should be replicated across the state (and country). The Zero Waste LA Ordinance, passed in 2014 and set to take effect in 2017, will dramatically increase recycling in the country's second-largest city, reduce methane gas emissions from landfills and lay the foundation for the birth of an environmentally friendly remanufacturing sector that could create thousands of high-wage jobs. L.A.'s example is already inspiring New York and other cities to rethink their waste and recycling systems, and municipalities across California should follow suit.
The RePower LA Coalition worked with the L.A. Department of Water and Power — the nation's largest publicly owned utility — to embrace a far-reaching energy efficiency program, which is significantly reducing carbon emissions and producing good green retrofitting jobs for disadvantaged communities.  These efforts, as well as the emerging community solar initiatives in L.A. and elsewhere, offer another blueprint that California cities should look to replicate. Solar initiatives in L.A. have enjoyed considerable support from the business community.
Los Angeles has also incubated a national model for wedding clean transit to middle-class careers with its Jobs to Move America project, which has won landmark agreements with transit agencies both in L.A. and other cities around the country. And L.A. has been in the forefront of the effort to transform the huge port trucking industry by simultaneously reducing toxic diesel emissions through the introduction of clean-burning trucks and improving job quality for thousands of port truck drivers. California's other major ports, including those in Oakland, San Francisco and San Diego, should adopt a similar approach to reducing pollution and creating good jobs.
Resources
Green for All: http://greenforall.org/
Don't Waste LA: http://www.dontwastela.com/wp-content/uploads/2014/08/DWLAFactsandImpacts.pdf
Partnership for Working Families: http://www.forworkingfamilies.org/campaigns/transforming-trash
Greenlining Institute: http://greenlining.org/issues-impact/environmental-equity/cap-and-trade/senate-bill-535/
6.  Close Proposition 13's Corporate Loopholes 
Faced with the threat of budget deficits, local governments throughout the state have been struggling to provide resources – safety-net programs, public schools, parks, infrastructure and health care – to residents. California's municipalities are financially strained, partly because of tax reforms resulting from Proposition 13, passed in 1978. Prop. 13 placed a cap on property taxes and made it more challenging to increase taxes in the legislature. (Since its passage, based on figures from Prop. 13's main backer, it is estimated that more than $528 billion have been lost in potential revenue.)
2012 saw the passage of Proposition 30 – a measure that helped to secure state finances through a slight uptick in the sales tax and a temporary tax increase on those with incomes over $250,000 a year.  Partly as a result, the state did not face the threat of a deficit for the first time in 10 years.  However, a longer-term solution involves tackling the underlying problems so that we can shore up our capacity to invest in the educational and infrastructure strategies that can promote economic growth and social mobility.
The passage of Proposition 30 suggests that it may be possible to touch the "third rail" of California politics – reform of Proposition 13.  Many seniors have benefited from the cap on the rise in residential property taxes and remain committed to that part of the tax structure.  However, one solution that is gaining momentum is to remove the cap on property taxes established by Prop. 13, but only on commercial properties.
One reason this is gaining ground: Between around 1975 and 2009, the share of property tax revenues paid by commercial and industrial property has declined sharply, shifting from 47 to 31 percent in Los Angeles County and 50 to 36 percent in Santa Clara County. The reasons are complex: Commercial and industrial property turns over less often and there are legal ways to avoid an official shift in ownership.  But the pattern suggests that the real winners from Proposition 13 are not the seniors it was meant to protect.  Early estimates suggest that even with the restriction to just commercial properties, this reform could gain the state $8-$10 billion in revenues annually.
Resources
Prop 13: http://www.californiataxdata.com/pdf/Prop13.pdf
CA Education Funding: http://www.cbp.org/pdfs/2010/1006_SFF_how_does_ca_compare.pdf
CA Calls – Prop 13 reform: http://www.cacalls.org/why-taxes-matter/the-problem-prop-13/
7.  Promote Affordable Housing
California has some of the most expensive housing in the country and by many measures one of the worst imbalances in housing costs versus income. For example, according to a UCLA study, the average renter in Los Angeles devotes 47 percent of his or her paycheck to rent – a huge drag on rebuilding the middle-class. A successful housing strategy will create and preserve affordable housing.
Affordable housing programs were shaken up in 2011 when the state ended its redevelopment program since most of the funding for affordable housing creation had been supplied through local redevelopment agencies.  Figuring out what to do in the wake of that decision has been a preoccupation of developers and affordable housing advocates.
One strategy that has gained momentum lately is housing impact fees, or "linkage fees," which generate funds from new market-rate residential development and direct them to affordable housing. Santa Monica, San Jose, Sunnyvale and Mountain View are among those to recently pass such an ordinance. The fees will be charged per square foot and indexed to inflation to create a reliable funding stream. San Jose estimates its housing impact fees will help create 10,000 units over the next 20 to 25 years. Such programs can support creation of affordable housing by directing revenue from housing impact fees into affordable housing subsidies, and by incentivizing developers to include affordable units in order to mitigate the fees.
Impact fees are an example of local revenue that could be funneled into affordable housing trust funds. The City of Los Angeles established a $100 million affordable housing trust fund, which finances loans to rehabilitate affordable units – as many as 1,200 a year before the economic downturn cut into funding. The key here is creating sustainable funding streams. Where the former redevelopment program required 20 percent of funds to be used towards affordable housing, there are no such requirements in the much-smaller system of grants left in its wake. State legislators are considering some new programs, such as a statewide development fee that would explicitly support affordable housing.  In the meantime, it is incumbent on California's cities and counties to decide to support affordable housing from a series of smaller pies, and not many have made adequate investments in the area.
There are non-financial incentives as well and one of the best strategies here is "density bonuses." California's Senate Bill 1818 allows local jurisdictions to grant zoning and development concessions to projects, including a significant amount of affordable units. Concessions could include easing rules on height, density and parking. Such bonuses are win-win because they are a give-and-take that work with developers towards their goals, too. This strategy should be expanded.  Similarly, value-capture ordinances can add incentives near public infrastructure like transit stations, where properties can be "upzoned" into denser zoning categories, with developers agreeing to include affordable housing in the new denser developments. In Los Angeles, affordable housing advocates are looking into the opportunities provided by transit build-out and new priorities around transit-oriented development.
Strong mixed-income housing policies, which require market-rate developers to include some affordable units in their developments—or pay a fee in lieu of building the units on-site (appropriately called an "in-lieu fee") that feeds into affordable housing trust funds—can also make a big difference. There are more than 100 jurisdictions across the state with such policies and they are especially effective in maintaining affordability in particularly hot development markets.Unfortunately, a recent lawsuit has thrown the legality of such policies into question. The state should enact legislation clarifying that mixed-income ordinances are permissible. Such a bill was passed by the legislature in 2013, but vetoed by Governor Brown.
A new challenge to affordability has arisen from some "sharing economy" companies such as Airbnb. In larger cities, thousands of units are now being offered to tourists for daily and short-term rental. By orienting units to tourists and visitors rather than residents, Airbnb-type systems are taking a significant number of units that would otherwise be up for rent off the already tight market. This puts upward pressure on rents. Limiting the commercial conversion of apartments to hotels facilitated by companies like Airbnb is a key way to protect affordable housing.
Finally, rent control can make a big difference in preserving affordable housing when adequately enforced, by keeping rent increases to a reasonable level and limiting evictions. Cities and counties should enact rent control where it doesn't exist, and those that have it should explore ways to expand coverage to more units, while balancing the interests of both landlords and renters.
Resources
City of San Jose: http://www.sanjoseca.gov/index.aspx?nid=3979
SCANPH: http://scanph.org/policy
LA City Housing & Community Investment Department: http://lahd.lacity.org/lahdinternet/AffordableHousingTrustFund/tabid/126/Default.aspx
8. Invest Big in Public Transit
With the passage of the Sustainable Communities and Climate Protection Act of 2008 (Senate Bill 375) – a state policy to reduce greenhouse gas emissions by linking regional transportation and land-use planning – California is investing in transportation for the 21st century. At the same time, such regional transportation bodies as L.A. Metro have designated regional tax revenue to build out regional transportation infrastructure. Infrastructure is expensive, long-lasting and can tangibly change the lives of people throughout the state. It is a sweet spot for equitable investment: About eight percent of households in the state are carless and about five percent of workers are reliant on public transportation for their commutes. Better transportation would help them, would help those with cars but stressed by commutes and the cost of commuting, and would bring our diverse communities together.
Planners and state agencies have the opportunity to implement an equity framework that recognizes the role of social inclusion in achieving economic growth and sustainability. There is a need for reliable and affordable transportation options across income spectrums now – about nine percent of workers earning less than $15,000 a year take public transit to work compared to just four percent of workers earning more than $65,000. [1] An equity framework would prioritize their access and use – linking residents most in need of good jobs to job opportunities.
Moreover, there should be a keen awareness of how resources are allocated, not just toward rail but also to buses, bicycle infrastructure and the needs of pedestrians – modes most often utilized by low-income communities. The build-out and repair of transportation infrastructure is also an opportunity to connect disadvantaged communities to career track jobs and to spur domestic manufacturing.  California's Strategic Growth Council, created by SB375, is one place to bring this all together; the Council has a specific emphasis on economic growth, social equity and environmental sustainability.  Regional transportation bodies are other institutions with the authority to coordinate and enact a transportation equity framework.
Resources
Strategic Growth Council: http://sgc.ca.gov/
SB 375 – Sustainable Communities: http://www.arb.ca.gov/cc/sb375/sb375.htm
Move LA: http://www.movela.org/
Bus Riders Union: http://www.thestrategycenter.org/project/bus-riders-union
Safe Routes to School National Partnership: http://saferoutespartnership.org/
[1] 2012 five-year IPUMS data tabulated by USC PERE.
9.  Provide Free Community College Education
Education is a critical part in ensuring economic sustainability and growth in California, as it is a key factor in preparing the state's youth to be a part of the workforce. But there are gaps in educational attainment – particularly racial gaps – that threaten the viability of the state's economy. Jobs of the future will require higher levels of education but the gaps in educational attainment between whites and people of color are persistent. In 2012, only 11 percent of Latinos and 23 percent of African Americans had a bachelor's degree or higher, compared to 41 percent of whites.
Nearly three-quarters of California's youth are people of color, making the impetus for closing educational gaps more pressing. But California faces the challenge of a large racial generation gap: The senior population is majority white – a population that has developed a pattern of not investing in public services to support youth. We stress in our list how a key ingredient must be restoring civic life and civic connections to improve the willingness to invest.
With that in place, viable solutions to closing educational gaps should start early with universal preschool and extend through post-secondary education. Recently, President Obama proposed a plan for free community college, ensuring that qualifying students could either obtain an associate's degree in a viable field or significantly reduce the cost of a four-year degree. These are the types of solutions we need, particularly the key role of community colleges for populations of color. In the Golden State we should also work to bring our state university and college tuitions back down, so that they are affordable to everyday Californians.
Resources:
Universal pre-k: http://www.huffingtonpost.com/elaine-weiss/preks-potential-as-part-o_b_5902318.html
Obama's free community college: http://www.whitehouse.gov/the-press-office/2015/01/09/fact-sheet-white-house-unveils-america-s-college-promise-proposal-tuitio
Racial generation gap: http://www.policylink.org/sites/default/files/SUMMIT_FRAMING_WEB_20120110.PDF
Brookings on Labor Market Prospects of Young Workers: http://www.brookings.edu/research/interactives/2014/labor-market-metro-areas-teens-young-adults
10.  Close the Wealth Gap 
While the 2008 Great Recession affected everyone, communities of color were hit the hardest. In 2007, the homeownership rate for non-Hispanic white households in California was 1.33 times higher than for households of color. That same ratio was 1.44 in 2013, with a jump in the data corresponding with the 2008 recession.  While homeownership is a main contributor towards wealth, it is not the only one.  In 2010, the median value of assets for households across the U.S. was $110,729 for non-Hispanic whites; $69,590 for Asians; $7,424 for Latinos, and $4,955 for blacks. While these are current trends, wealth has historically been racialized.
Wealth is an important cushion to buoy hard times (i.e., covering emergency medical bills) and to create a brighter future (i.e., sending children to college or starting a business). So part of the solution is higher-paying jobs, as described earlier. Another part is reforming Freddie Mac and Fannie Mae as well as ensuring that the Consumer Financial Protection Bureau has teeth. The Urban Institute has also suggested the need for improving retirement plans, matching savings for children (to help decrease student debt, for example) and reforming federal asset tests (which can de-incentivize saving among those with lower-incomes). These are some of a handful of federal strategies.
Locally, we need to reform banking. Low-income residents rely on the informal banking system – that is, institutions like cash checkers, payday lenders and other high-cost financial services that deplete income and sap wealth. Traditional financial services have not usually seen the market potential in low-income neighborhoods and residents are often wary of banks. San Francisco, Los Angeles and other cities – and the State of California – have adopted "Bank On" programs to encourage expanded banking. They are often coupled with "neighborhood delivery systems" to build trust between banks and new customers. Bank On programs need to be nurtured and expanded throughout the state and attention needs to be paid to the general issue of asset accumulation.
Resources
Assets & Opportunities Initiative: http://assetsandopportunity.org/
Consumer Financial Protection Bureau: http://www.consumerfinance.gov/the-bureau/
Bank on California: http://www.bankoncalifornia.ca.gov/
Emerging Markets' Banking Resources: http://emergingmarkets.us/insights/
[1] Note that Asian and Black figure are inclusive of those who identify as Hispanic/Latino.
11.  Strengthen Retirement Benefits
Retirement is one of the starkest demonstrations of inequality. A report by the University of California, Berkeley's Labor Center found that California's "low- and middle-income retirees—the bottom 25 percent and the middle 50 percent—rely overwhelmingly on the single pillar of Social Security, in contrast to upper-income retirees who have a variety of income sources." As a result, the report finds that nearly half of California's workers are heading towards economic hardship in retirement, and those under 45 are especially at risk. For previous generations, employer-sponsored retirement plans were the norm, often of the defined-benefit pension variety. However, the last few decades have seen employers offload this responsibility, with some offering nominal matching plans for 401(k)s, but many shirking any involvement whatsoever.
As national advocacy group Retirement USA outlines it, a successful retirement system must provide universal coverage, secure retirement that isn't at risk, and adequate income for a decent standard of living in retirement. Unfortunately, a good deal of public debate around retirement issues actually threatens to take us in the wrong direction. Social Security and public sector workers' pensions have been under repeated attacks in recent years, especially as the economy has put pressure on government budgets. However, the criticisms are often overblown and the solutions typically call for slashing benefits and leaving retirement up to the individuals. There is no question that we need to strengthen our public programs like Social Security and protect decent pensions for those that have them, while we look to expand secure retirement to the many who do not.
Establishing a comprehensive solution that expands retirement security to all Californians will be a huge challenge. The state took a big step in 2012, passing SB 1234, the California Secure Choice Retirement Savings Trust Act. The act creates a new retirement system, in which workers will be automatically enrolled, with employers required to help facilitate contributions into the system. If implemented well, it will be much closer to universal (though it would only apply to formally-employed workers), but not necessarily secure, and in many cases far from adequate.
Any successful plan will have to re-engage employers as part of the solution, either as direct partners in a retirement plan, or as funders on workers' behalf (or both, much as the Affordable Care Act gives employers the option to take either role with respect to health coverage). A good step would be a system similar to SB 1234 – even making use of its architecture – but which requires employers to contribute and provides some type of state support for savings from those outside formal employee-employer relationships. Teresa Ghilarducci of The New School outlines such a system, which would invest worker contributions (five percent by default) into a managed system with a "credible and affordable guarantee" for investment returns.
A universal retirement plan will be expensive, but it should be noted that Californians have been underinvesting in retirement for years, regardless of the system in place. Additionally, we are already putting a large share of resources into expensively managed retirement plans and into safety-net programs for retirees.
Resources
Labor Center on California's Retirement Challenge: http://laborcenter.berkeley.edu/pdf/2011/CAretirement_challenge_1011.pdf
New America Foundation on SB 1234: http://assets.newamerica.net/blogposts/2012/california_s_universal_retirement_saving_plan_a_key_precedent-72484
12. Renew Our Democracy
Civic engagement is the glue of equity.  A forthcoming book, Knowing Together, Growing Together, explores how building community across race and place can lead to more sustained and more equitable growth.  Having a thriving democracy is not just good for our political health, it's good for our economic health.
Social movement organizing is central to rebuilding our democracy – it is grassroots organizations that have raised key issues having to do with wages, affordability and quality of life – but our electoral system needs work as well.  For example, consolidating elections could go a long way to improving turnout. Voting rates tend to be microscopic in local elections, absent presidential, congressional and gubernatorial choices. And voters can become fatigued when primaries, runoffs and separate local election dates result in four or more trips to the voting booth in some years. By consolidating local elections with big-ticket elections for president or governor, voters will be more likely to go to the polls.
Of course, the first barrier to voting is registration. While the rate has improved somewhat from a low point two decades ago (43.5 percent in 1992) before the National Voter Registration Act was passed in 1993, eligible low-income voters are only registered at slightly more than 50 percent in 2012, while upper-income voters are registered at more than 80 percent. A key part of NVRA was promoting voter registration at public agencies (like the DMV, hence the nickname "motor voter act").
With the Affordable Care Act, Covered California is now a point of engagement for millions of Californians, and so offers a great opportunity to reach unregistered voters. A voter registration link is on the website, but could stand to be more prominent. Automatic voter registration would take the "motor voter" concept even further by generating a voter registration by default whenever an unregistered but eligible resident submits the relevant information to a state agency. Once someone is registered, they are much more likely to be engaged in elections, as they receive sample ballot information in the mail and become part of the voter file used by campaigns.
One key way to expand participation is to encourage naturalization of Lawful Permanent Residents (LPRs). Immigrant LPRs can become citizens after five years living in the U.S. (and three years if married to a U.S. citizen).  However, many do not, partly because of high fees as well as factors such as worries about preparing for the citizenship test. The upshot is that there are 2.5 million Californians eligible to naturalize who have not yet done so – and one can imagine the impacts on improving our democracy if they were full participants.  Much of the effort to expand this part of the electorate is federal but the state can help by making information about citizenship available in multiple locations, facilitating micro-loan programs for the fees and lobbying the federal government to step up its efforts to reach new Americans.
Californians will be more likely to participate if they see the offices on which they vote being more responsive and representative. Voters in Anaheim recently passed Measures L and M,  implementing district elections in place of the previous at-large system and increasing the size of the City Council from five, including the mayor, to seven. Supporters of the measures expect that these changes will enhance accountability, access and participation.
Even having districts and a reasonably-sized elected body isn't enough if the districts aren't drawn to the benefit of the broad electorate. Last November Oakland passed Measure DD, which took redistricting for city and school board elections out of the hands of the City Council and placed it with a new 13-person commission, ensuring that the pool of candidates for the redistricting commission reflects the demographics of Oakland. The hope is that this system will result in more competitive and representative districting. This in turn should make elections more engaging for voters.
Resources
Demos: http://www.demos.org/millions-polls
Office of Immigration Statistics (Eligible to Naturalize): http://www.dhs.gov/publication/estimates-legal-permanent-resident-population-2012
OCCORD (Anaheim campaign): http://www.occord.org/downloads/Full and Fair policy brief.pdf
Measure DD campaign: http://measuredd2014.org/
National Partnership for New Americans on Naturalization: http://www.partnershipfornewamericans.org/partial-fee-waiver
---

Dr. Manuel Pastor is Professor of Sociology and American Studies & Ethnicity at the University of Southern California, where he also serves as Director of USC's Program for Environmental and Regional Equity (PERE) and Co-Director of USC's Center for the Study of Immigrant Integration (CSII).
 Dan Braun works with unions, social justice groups and others engaged in creative change campaigns. He lives in Echo Park, Los Angeles.

Battery Blood: How California Health Agencies Failed Exide Workers
California's Department of Public Health and Cal/OSHA didn't protect workers from lead contamination at a battery recycling plant. A state Assembly member will hold hearings for a worker-protection bill based on our investigation.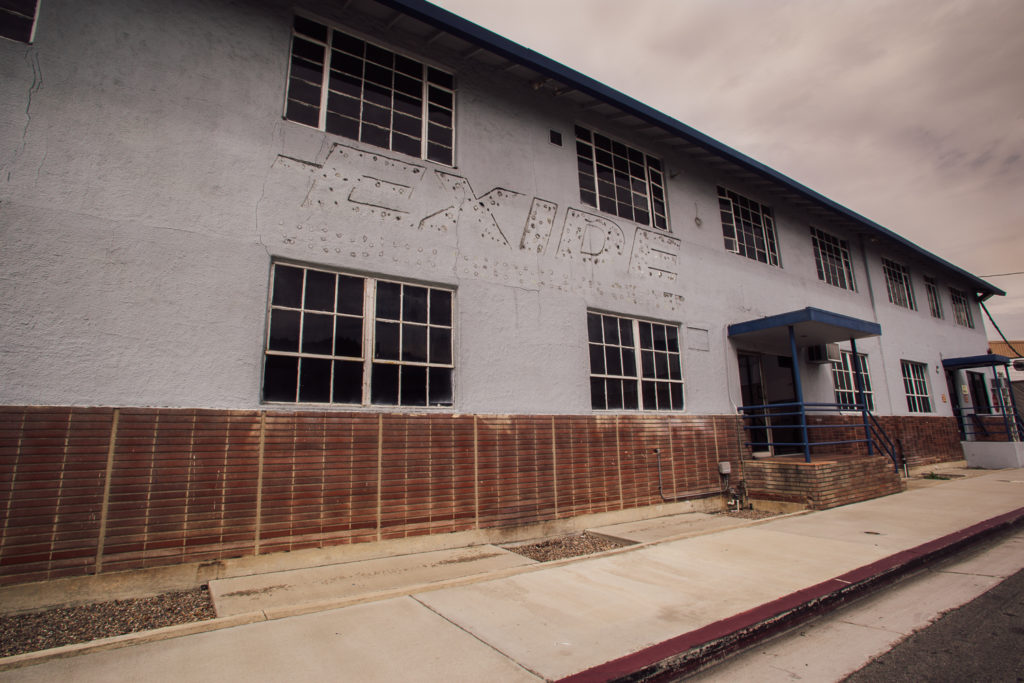 ---
Even as health agencies in other states issued six-figure fines and ordered multimillion-dollar safety improvements of battery recycling plants, California's enforcement was strangely anemic.
---
For nearly a century a hulking industrial plant near downtown Los Angeles melted down car batteries to reclaim their lead. The facility, most recently owned by Exide Technologies, was shut down in 2015 in a deal the company made with the U.S. Justice Department to avoid criminal prosecution for polluting nearby residential communities. Neighborhood activists have criticized California's Department of Toxic Substances, which allowed Exide to continue operating for years with a temporary permit, despite evidence it was a major polluter. But a year-long investigation by Capital & Main and the University of Southern California's Center for Health Journalism has found that two other agencies, the California Department of Public Health (CDPH) and the Division of Occupational Safety and Health (Cal/OSHA), failed to take action during a simmering public health crisis involving hundreds of lead-poisoned workers at the plant.
Between 1987 and 2014, according to records we obtained from CDPH, California health officials were aware of more than 2,300 blood tests from the plant's workers revealing blood-lead levels above 25 micrograms per deciliter — high enough to cause miscarriages, tremors, mood disorders and heart disease. While CDPH lacks the power to levy fines or mandate changes, it may refer cases to Cal/OSHA, which has that authority. But except for one fleeting moment in 1996, the agencies have operated in virtual silos, failing to coordinate actions or share incontrovertible evidence that the facility was a potential death trap.
Infographic:  Kelly Bergkamp
"It's distressing to know that Exide workers were exposed at that level and chronically," said Dr. Bruce Lanphear, a physician and leading lead researcher with Simon Fraser University in Vancouver, Canada. "We've known for decades that lead at those levels can lead to hypertension and chronic renal failure [kidney disease]. California regulators were aware of this information and should have better protected these workers."
In contrast to the anemic enforcement by California officials, regulators in much of the rest of the nation have, thanks to a strict federal lead directive issued in 2001, cracked down on perilous battery recycling plants — issuing six-figure fines and requiring multimillion-dollar safety improvements. Although the federal lead directive is legally binding in states where workers are directly protected by federal OSHA and eight other state-run programs that adopted these standards, California, the nation's most populous state, never embraced them.
---
Exide appealed a $280 Cal/OSHA fine. It was ultimately reduced to $150 — less than the cost of a speeding ticket.
---
Despite California's seemingly lower standards, Cal/OSHA told Capital & Main that "Cal/OSHA's program is required to be, and is, at least as effective as federal OSHA." However, despite hundreds of workers who developed lead poisoning at the plant, the only fine specifically related to lead that we found issued by Cal/OSHA at the site, which recycled about 25,000 lead-acid car batteries a day, was a 2008 citation for $150 — less than the cost of a speeding ticket.
The lead problem at the Vernon plant, which was acquired by Exide in 2000, goes back a long time. In the 1970s Jim Dahlgren, today a retired physician, treated 120 severely lead-poisoned workers from the plant, then owned by National Lead, and helped qualify them for disability insurance. Dahlgren, who worked for the University of California, Los Angeles, at the time, claimed that nearly all of those men died prematurely from complications due to lead exposure and that several patients fell into lead-induced comas. Dahlgren said his patients' blood levels routinely measured above 100 micrograms per deciliter (μg/dL), a potentially lethal level. "Every single organ system of the body is impacted adversely by lead," Dahlgren said. "These men had symptoms that ran the spectrum — severe abdominal pain, vomiting, diarrhea, palpitations, chest pains, trouble thinking, headaches."
Read Documents Related to This Story
Dahlgren's account was echoed in a 1973 Los Angeles Times article headlined "Plant Fumes Poisoning Plant Workers, Union Chiefs Say," and an obscure 1976 documentary, Lead Smelter, which interviewed Dahlgren, along with gaunt, bedridden workers and their families.
Luis Rodriguez, a poet and writer who achieved fame with his memoir about escaping gang life, "Always Running, La Vida Loca, Gang Days in L.A.," spent six months in 1978 working in the Vernon plant as a smelter. The plant's huge furnaces melted down car batteries and separated out the lead into what is called slag.
"After you use the furnace, all the lead would fall to the bottom and there was a hole in the back called a slag hole," Rodriguez said. "I had to use a jackhammer to hammer it open, and pull the slag out and put it into carts. A good friend of mine said, 'You know you got to get out of there. Lead will kill you and your family.' That woke me up, might have saved my life."
---
California Department of Public Health warnings about the Vernon plant, which Exide Technologies purchased in 2000, took on the look of an annual form letter.
---
The CDPH declined interview requests or to answer specific questions by email, and instead issued a statement that read in part, "CDPH takes seriously any incidents that may affect the public health of the people in California," adding that "there are always lessons to be learned, especially in the case of long-running complex community public health issues."
Exide's lead-poisoning problem, however, was well known to state officials. Because battery recycling involves potentially lethal exposure to lead, the company was required to test workers' blood several times per year and to report the results to the CDPH. (Exide did not respond to emails and phone messages requesting comment.)
Despite the fact that CDPH was aware of more than 2,300 concerning blood lead tests among workers at the Vernon site, our investigation found that CDPH referred the company to Cal/OSHA only a few times in the 1990s, and that between 1990 and 2013, inspections of the plant related to lead by Cal/OSHA occurred only in 1995, 1996 and 2008. Records we obtained show the 1995 inspection was triggered by a complaint to Cal/OSHA from a private physician who had treated a plant worker with symptoms of lead poisoning and alarming blood-lead levels. Cal/OSHA determined "no serious injuries or illnesses detected" and issued no fines. The company, according to the inspection report, also told Cal/OSHA that "engineering controls were not feasible at the plant."
By then the plant had changed hands and was owned by GNB Technologies. Despite the new ownership, lead poisoning among workers was still a huge problem. Blood-lead testing tracked by CDPH showed that in 1995, 135 workers at the site that year had seriously elevated levels of lead in their blood, and 33 workers had blood-lead levels above 40 μg/dL.
The same year Cal/OSHA's inspection report dismissed concerns about fundamental safety at the plant, CDPH was expressing extreme concern. In 1995 CDPH's Occupational Lead Poisoning Prevention Program chief, Barbara Materna, wrote a letter to GNB's regional director, David Wesley, noting that the Vernon workers had blood-lead levels high enough to cause "increased blood pressure, damaged sperm, and impaired learning ability in children exposed to lead during pregnancy." CDPH also expressed grave concerns that airborne levels of lead found in parts of the plant were more than 50 times above federal safety standards.
By 1996 CDPH had had enough. "Our policy is to work cooperatively with those who are improving health and safety conditions in their workplace," Materna wrote GNB. "However, if serious conditions are not addressed in a timely manner we are obligated to make referrals to Cal/OSHA for enforcement actions."
Capital & Main spoke to Mariano Kramer, then a Los Angeles-area Cal/OSHA district manager, who CDPH sent the referral letter to. In 1996, after receiving a referral from CDPH, he supervised the only inspection we could find that appears to have had any teeth behind it.
---
Former Cal/OSHA Manager: "The agency is a battleground between those who see the prime directive as protecting workers and others who are fearful of hurting the bottom line of industry."
---
Cal/OSHA told us it was unable to locate records related to the 1996 inspection. Kramer recalls the case vividly, however: "It was a very messy situation at the plant and a lengthy process. We required them to make substantial safety improvements." The fines and required safety upgrades, which Kramer said were levied, seemed to make a difference at the plant. Lead poisoning cases dropped 25 percent the following year.
However, the monitoring of the Vernon plant, which Exide Technologies purchased in 2000, became less frequent and appears to have amounted to an annual form letter. In 2005 CDPH told Exide, "We recently received one or more reports of elevated blood-lead levels at or above 40 μg/dL for employees of Exide Technologies." The letter continued, "Elevated BLLs indicate serious problems with your lead safety program that should be corrected. They may also indicate violations of the Cal/OSHA Lead Standard."
By then, according to records provided to Capital & Main by CDPH, about 40 workers per year continued to show alarming levels of lead in their blood. It wasn't until 2008 that Cal/OSHA performed a new lead-safety inspection at the site. The inspection stemmed from an anonymous complaint from an Exide worker, and the inspectors don't appear to have been armed with any of the information collected by CDPH. When inspectors arrived at the sprawling Vernon plant, records show, they took just one swipe of a surface in search of evidence of lead dust. The sample was taken on a shelf next to a telephone — in an office that was designated a lead-free zone, where workers were supposed to be able to take breaks without wearing any protective equipment. While the shelf had lead levels far in excess of federal standards, Cal/OSHA fined Exide just $280 for the safety violation it labeled "low" in severity. Exide appealed the fine and the violation was ultimately reduced to $150.
Cal/OSHA appeared even less concerned with the toxic air to which workers were exposed in the plant's smelting room. Alvin Richardson, a 20-year plant veteran, said he remembers Cal/OSHA coming to inspect the site in 2008 and affixing an air monitor to his clothing to measure the amount of lead that he and other workers were being exposed to. Richardson says he wasn't told the results, even though he had become a canary in the coal mine.
Experts we spoke to, including Kramer, say the results from Richardson's air monitor, which measured airborne lead more than 13 times above levels federal limits, could have required the evacuation of workers and at a minimum should have resulted in stiff penalties.
But when the results came back, Cal/OSHA may have employed some creative math. (See equation below.) Because Richardson was wearing a respirator mask, Cal/OSHA's report reasoned its inspectors could divide the level of exposure by a factor of 50. (See formula below.) After the airborne lead levels were divided by 50, the inspection gave the smelting operation a clean bill of health, no fines were issued for the airborne lead, and the company was allowed to keep up its operation without making any engineering changes.
Cal/OSHA declined repeated requests for in-person interviews about its lead-related protocols or to comment on former workers who claim to be suffering today. In response to queries about the seemingly inadequate 2008 inspection, Cal/OSHA spokeswoman Erika Monterroza responded via email, "The division can only issue citations when it finds sufficient evidence of violations. The inspection was handled appropriately."
But Clyde Payne, who for 23 years was the area director of U.S. OSHA's Jackson, Mississippi, office, said that applying the equation employed by Cal/OSHA violated a fundamental OSHA principle. "The principle," Payne said, "is you are not allowed to use the respirator to excuse toxic air. You have to implement other controls like ventilation and proper hygiene."
Payne explained that the equation which Cal/OSHA employed is intended to be used to determine if employers are using proper respirators, or if they need to provide a better respirator. "Because we assume that workers are going to get exposed in other ways, you don't utilize that type of division to excuse violations of the air standards."  Payne added, "There is no question it's challenging for companies to get those levels of airborne lead down, but if you do not have somebody riding your rear end, you won't try."
Mariano Kramer retired in 2011 and today works as an instructor at the Dominguez Hills OSHA Training Center. After reviewing the report of the 2008 inspection of the plant, he said the levels of airborne lead that Alvin Richardson and other workers were exposed to were completely unacceptable. "One of the basic tenets of safety and health is the hierarchy of controls," Kramer said. "You start with administrative and engineering, and the last thing that you do is personal protective equipment. Because with ventilators, you are doing nothing to correct the hazard. All you're doing is putting a barrier to the hazard."
---
First Amendment Project Lawyer:  The Public Health Department "ends up being a shield for companies which expose the public and workers to toxins."
---
A review of federal OSHA inspections carried out around the same time as Cal/OSHA's 2008 inspection of Exide in Vernon does show that dramatically different standards were employed. For example, during their 2012 inspection of a Johnson Controls battery recycling plant in Ohio, OSHA inspectors affixed air monitors to workers just as they did with Richardson in California. The level of lead detected was one-third what Richardson and other Exide workers were exposed to. But because the OSHA inspectors did not employ the division formula utilized in California, they deemed the exposure levels as a "serious" violation of OSHA regulations. All told, OSHA issued to Johnson Controls Battery Group Inc. fines of $188,000, more than 1,200 times the $150 fine issued to Exide during Cal/OSHA's 2008 inspection for violating lead standards.
Alvin Richardson told us that when he left the company in 2011 he suffered from what he believed to be lead-related symptoms, including exhaustion and tremors. After he departed his daily routine at Exide, Richardson hoped his symptoms would improve, but they worsened. Today the 53-year-old suffers from chronic weakness and kidney problems. "He can't stand for very long," Alvin's wife LaShawn Richardson told us, adding that her husband had just received state disability status after a seven-year struggle.
Kramer believes that two long-running problems at Cal/OSHA likely contributed to an inadequate inspection in 2008. "The agency is kind of a political football, a battleground between those who see the prime directive as protecting workers and others who are fearful of hurting the bottom line of industry. Some staff also have a poor understanding of health-related safety issues like lead. The agency is better at recognizing a crane that might fall. When it comes to nearly invisible toxins like lead dust, that can be a problem."
Rania Sabty-Daily, an expert in industrial hygiene and an assistant professor at California State University, Northridge, told Capital & Main that one of the stumbling blocks preventing better protection of California workers is long-delayed changes to the state's lead standards. The standards formulated in the 1970s allow employees to continue working even with blood lead levels up to 50 μg/dL. Health experts consider those standards out of date because the U.S. Centers for Disease Control and other authorities say permanent damage can occur at levels as low as 10 μg/dL. In 2009 CDPH issued new recommendations and asked Cal/OSHA to call for removing workers with lead levels above 20 μg/dL and not returning them until they fall to below 15 μg/dL. In addition CDPH proposed that a more protective standard be applied to airborne lead.
Because CDPH can only make recommendations, CDPH petitioned Cal/OSHA in 2010 to adopt the new standards. In a statement, Cal/OSHA told us it agreed with the necessity to make some changes. "The existing lead standard is based on pre-1978 data and subsequent research has shown significant adverse effects at lower levels. The advisory committee met six times from 2011-2015 to draft a proposed industrial regulation that will lower the blood-lead removal level (BLL) and Permissible Exposure Limit (PEL). That process is ongoing."
But the process to change California regulations appears to have bogged down. Cal/OSHA invited companies like Exide and other stakeholders to participate in advisory meetings over the new standards. During one advisory meeting in 2011, industry representatives, particularly from battery recycling companies, hammered the proposal. According to minutes from the sessions, Terry Campbell, an executive from U.S. Battery, said that one-fourth of the company's Corona workers would have to be pulled from their jobs because of high blood-lead levels. Ultimately, the company said, it could be forced to close up shop and move to Mexico. Representatives from Exide echoed similar sentiments.
"It's a totally dysfunctional system," said Sabty-Daily. "We debate the toughest standards in the country — meanwhile, Cal/OSHA enforces what are among the weakest standards in the nation."
There appears to be an even larger problem to fix. Our investigation found that workers protected by Cal/OSHA under the outdated standards continue to be harmed by unsafe lead conditions with little or no consequences.
In October we made a public records request asking CDPH for lists of workers who had lead levels at or above 20 μg/dL for the last 30 years. According to the data we received, the agency was aware of more than 26,000 blood tests from workers from more than 260 companies across the state.  Workers were counted once per year at their highest level according to CDPH. We also learned that between 2010 and 2017, even as California's regulatory agencies continued to debate toughening lead standards,  CDPH was aware of an additional 2,256 blood tests at or above 20 μg/dL. Despite those alarming numbers, finding the locations of the workplaces that have had large numbers of lead poisoned workers is for the moment impossible.
Although CDPH previously provided year-by-year anonymous data for lead-poisoned workers at Exide, the agency turned down our request for information about where those other cases in the state were occurring. Citing a "constitutional right to privacy," CDPH says it is concerned that providing anonymous details about the extent of the problem at specific companies could somehow lead to identifying the individual workers. When there is "a high risk of re-identification, statistical masking must be applied," the agency said in a March 14 statement.
Dr. Bruce Lanphear, the lead-poisoning expert, also was troubled by the withholding of specific numbers for where the lead poisoning incidents were occurring. "That's just hogwash. One of the basic functions of public health is to make clear the extent of the problem and where it's occurring. You can't protect the public if you're not armed with the information."
James Wheaton, senior counsel for the First Amendment Project and a media-law professor at the University of California, Berkeley, called the agency's rationale for keeping the information secret "bogus" and said he believed the agency had violated California law with its refusal to disclose the information.
"CDPH unfortunately has a tendency to jealously guard information which is vital to the public," Wheaton said. "The net result is the agency ends up being a shield for companies which expose the public and workers to toxins."
While Exide closed in 2015, several battery recycling plants continue to operate in the greater Los Angeles area, and they appear to represent an ongoing problem when it comes to workers exposed to lead. While CDPH would not provide Capital & Main with information about where the most serious cases are occurring, in response to a public records request the agency did provide similar data to the Los Angeles Times in 2016 for worker exposures in Los Angeles County from 2008 to 2014.
The data, provided to Times reporter Tony Barboza, show that Quemetco, another Los Angeles-area recycling plant which, unlike Exide, is still up and running, had 254 workers with elevated blood-lead levels (at or above 10 g/dL) between 2008 and 2014. By comparison, Exide had 175 workers during that same time period with similarly elevated levels. Quemetco also appears to have another Exide-like problem. Soil samples taken from homes within a quarter-mile of the plant, according to data we obtained from the Department of Toxic Substances Control, also show that surface soil is on average four times above acceptable levels, suggesting a multimillion-dollar cleanup could be necessary.
Prior to publication of this article we shared data we had gathered with several lawmakers and Bill Allayaud, the California director of the Environmental Working Group, a science-based watchdog organization. Allayaud's group has spearheaded several proposed lead laws in California. "We all know how the neighborhoods around Exide were polluted with toxic lead over the long term, and now we are finding out how workers on the frontlines were neglected by the agencies that are supposed to monitor and demand that hazardous conditions be eliminated," Allayaud said. "This needs to be fixed so this never happens again."
Allayaud collaborated with San Jose Assemblyman Ash Kalra, who introduced legislation sponsored by the Environmental Working Group that would require CDPH and Cal/OSHA to follow federal standards recognized in other states. Kalra's measure, Assembly Bill 2963, would legally require the "State Department of Public Health to report to the Division of Occupational Safety and Health any instance where a worker's blood-lead level is at or above a certain amount."
In a statement to Capital & Main, Kalra said, "Lead poisoning is a serious matter and we need to consider the gravity of this hazard by ensuring that our state agencies are properly scrutinizing cases involving workers' exposure to high levels of lead — this means that adequate inspections need to be carried out whenever there is evidence of serious lead-related exposure."
Kalra plans to hold hearings in April for his worker-protection bill based on our investigations. He told Capital & Main that he would like to have Alvin Richardson and other workers testify to educate the public about what it's like to experience lead poisoning.
"Alvin's a proud man," said Richardson's wife, LaShawn. "Going through this has been a long, incredibly difficult struggle for our entire family." She said she was speaking to us in the hope that future workers wouldn't have to endure what her husband has.
---
---
Tomorrow —
California Has Worse Lead Standards Than Arkansas and Texas. Why?
---
Copyright Capital & Main