'Twas the Night Before Christmas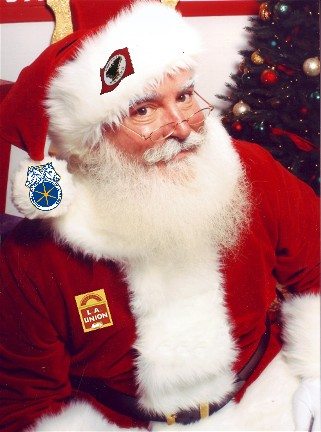 Here is a shorter — and more modern — rendering of the Christmas poem by Clement Clarke Moore (1823).
'Twas the night before Christmas, when all through L.A.
not a good job was to be found, not even for low pay.
The job apps were filled out, the interviews complete,
in hopes that all would keep shoes on their feet.
The children were nestled all snug in their beds,
while visions of Xboxes danced in their heads.
But we were barely paying the mortgage, and clean out of cash
so sadly, this Christmas, there would be no big bash.
When into my mind came a brilliant idea.
What if there were a million good union jobs here?
It's not so outlandish, it's not so remote —
I jumped out of bed and put on my coat.
The moon shown down on the city's bright lights
as I drove my old car west toward Angelino Heights.
When waiting at the signal of Broadway and Spring
a homeless man approached my window and started to sing.
He had a lovely deep voice, and his tune was heartfelt.
He sang about hard times and tightening his belt
and then he said Sorry, he wished he'd done more.
And I asked him, "But what are you apologizing for?"
"Well where is our health care, where are our jobs?
Why can't I move these Republican slobs?"
With shock then it hit me, this was not just some man,
This was the commander-in-chief of the land!
I then cleared my throat to tell him my view,
that I felt there were many things he still could do.
He could fight a bit harder, he could stick to his guns.
He could be the last man standing when everybody runs.
But he then shook his head and looked quite dejected
and he told me flat out: "But I've got to get re-elected."
"Well I feel your pain, but you've got to work harder . . .
Lincoln is you're hero, not that hapless Jimmy Carter."
"We need a WPA, not a check for the banks.
We need jobs and a leader, not silly think tanks.
So let's head into the streets and occupy the squares.
Let's free up the credit, let's be bulls not bears!"
He looked at me then:
"Do you think I can do it?"
"Of course, dear Barack, you've the soul of a poet.
Forget all the wonking and schmoozing and surrender.
Hitch up your trousers, lets go on a bender!"
"All of us are struggling, we have but one Xmas dream
that you, Mr. President will soon join our team.
For we are the people, we are your future.
So get out the Band-Aid, let's proceed with the suture.
Let's pass the Employee Free Choice Act, let's lend a hand.
After all, it's not theirs—this land is our land!
Then he pulled back his hoody and said, "You know something, you're right!
I've tried to compromise, but now it's come time to fight!"
And the light then turned to green
and we gave each other our thumbs up
as I tossed a few multivitamins into his cup
"Head up, dear Barack, you have nothing to fear.
Happy Holidays to you and a prosperous New Year!"
Filmmaker Adam McKay Talks About Dick Cheney and the Imperial Presidency
"Our democracy at its root is about the throne," says the creator of Vice. "But what Cheney tried to do was bring the power back to one person on that throne."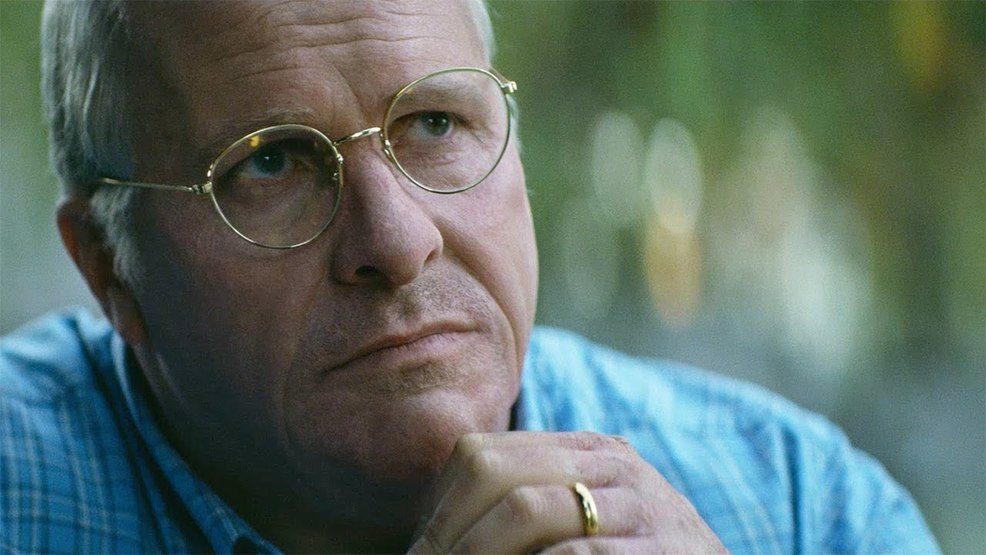 Vice President Dick Cheney quickly faded into the background after leaving the Bush White House in 2009. But while many may not remember the ins and outs of Cheney's record, the recent film Vice argues that he was one of the most powerful and influential architects of the current world, and that Cheney intensified the emergencies facing America today.
Capital & Main reporter David Sirota spoke with Vice screenwriter and director Adam McKay, who had taken on the project after winning an Academy Award for screenwriting on his previous movie, The Big Short.
Vice has been nominated for eight Oscars, including Best Picture — but has also generated its share of controversy. McKay discusses some of the criticism of the film here, along with the twists and turns of the life of Cheney, who rose to become arguably the most potent vice president in American history. The following interview excerpt has been edited for concision and clarity.
---
David Sirota: Do you believe that we are today living in the world that Dick Cheney created?
Adam McKay: Without a doubt, yeah. Trump is a force of charisma, but not in a good way. He's perfect for the 24-hour news cycle — no one knows how to dominate it better than him.
But the actual structural changes that happen to our government, to regulations, to the way we view democracy, to the way the American people interact with government … those changes happened under the hand [of] a grand master of bureaucratic knowledge, Dick Cheney. You look at the Middle East. You look into visions that were widened. I'd definitely go to that period and I say at the center of it, expanding executive power, was Dick Cheney.
There's a scene in the movie where a young Cheney is depicted as not all that partisan — it almost made it seem like him choosing a job with a Democratic or Republican lawmaker was completely random. Is that true to life?
It's not that far off. Cheney's dad was an FDR Democrat. [Dick Cheney] had no interest in politics at all through high school…The first time he really started getting any taste for feet-on-the-floor politics was when he was getting [his] master's up in the University of Wisconsin. He did intern for a Republican, handed out buttons and stuff. We interviewed some people from his early days. He was not an ideologically driven guy.
What he knew was that when he went to D.C. he needed a rocket ship. He needed to get something going. Lynne wasn't entirely happy about him taking this fellowship. She wanted him to get a Ph.D. and become a professor. That was what she always pictured that they would do. So he had to get something going quick when he got to D.C. because he wasn't making any money. And if you wanna get something going quick in the late '60s in Washington, D.C., Donald Rumsfeld was your guy.
What do you think radicalized Dick Cheney and made him such an ideologue?
The first radicalization was just the environment he kind of came of age in, which was the Nixon White House and the Ford White House, which were all about executive power — the imperial presidency. And then his conversation about the unitary executive theory with a young [Antonin] Scalia, who was a lawyer in the Justice Department.
Everything that I found with Cheney goes back to the unitary executive theory. You look at his minority opinion that he wrote on the Iran-Contra affair with David Addington. They actually have several lines in it where they say the president has monarchical-like powers.
The radicalization of Cheney, to me, is two steps. Number one is the political environment he grew up in, [and then] introduction to the unitary executive — [which] was weaponized by 9/11. Especially when he said, "Give me all the unfiltered intelligence." A lot of Washington insiders said, "Anyone who would do that — [it] would drive them crazy." One guy described it as like "listening to Led Zeppelin full volume, 24 hours a day."
So I think he was already an extreme right-winger who then came into collision course with this very traumatic event, 9/11.
Your movie depicts Cheney as motivated by the acquisition of power — but do you believe he had specific policy goals beyond that?
As far as policy goals go, war is the key to being able to use these sorts of unparalleled powers. Some legal scholars would call [these] insane powers. So I always felt like Cheney was putting together these pieces of power to expand his own power … which I do believe made him a power addict … His wife's desire for power, and by extension, America's desire for power, which did fit neatly with the neocons.
But I also think invading Iraq did two things. It activated the unitary executive theory — [if] writings from the DOJ [Department of Justice] that came about at that time were filled with references to the unitary executive theory.
And yes, the oil too, was a part of it. Cheney also is an oil guy. He grew up in an oil state, Wyoming That was his whole life. All his friends are oil guys. I always look at Cheney as a right-hand man, and I think that he serves power: Sometimes that power is oil barons, other times that power is a presidency — the notion of a powerful presidency.
So I think Iraq was sort of a mishmash of ideas. I think it was unitary executive and I think it was definitely oil, and I think it was most of all expansion of executive power and a show of force to the world.
What are the most significant and lasting parts of Cheney's legacy?
I would just say in general, those eight years of Bush and Cheney were so dispiriting that they made a lot of people kind of give up on government. And the fact that we can't fix something that really can be improved pretty easily and pretty quickly, like the opioid epidemic or like gun safety laws. Those are things that 30, 40 years ago we would've had bills passed on the issue. We would've seen fewer deaths within a year, within two years. Even the assault weapon ban, you saw deaths go down after that…
Then, obviously, the Middle East is just a wreck. Our friend, Adam Davidson, had a friend of his, a journalist, go to Iraq recently and come back and just say, "It's awful. It's completely undone." And obviously, with what happened in Syria, ISIS, all that kind of stuff. Those are the clear, kind of bad effects of Cheney and I would say the rise of this particular form of the Republican Party.
Much of your film resurrects events that have been forgotten in the American psyche, because we have this tendency to venerate leaders the moment they leave office. It's as if presidents and their administrations suddenly get immunity from retrospective scrutiny. Why do you think that is?
I feel a lot of this goes back to the pardoning of Nixon. That's a bad, bad thing. I think he should've done some time. I think it's important to not imbue these leaders with king-like mystical properties. Do you remember Jerry Lewis saying, "We should never criticize the president"?
I think we just like the idea of powerful people. We like the idea of a king. We like the idea of these celebrities that get treated like kings. Why did the Bushes keep getting elected to office? Why did the Kennedys keep getting elected to office after several of them did pretty terrible things? We just like that idea. We like the idea that some people's blood is more special than ours. I don't know why. It's really deranged…
Our democracy at its root is about the throne. What they tried to do with the Constitution, the original people that wrote it, was break up the power so you don't have one crazy guy sitting in the throne. But what Cheney tried to do was bring the power back to one person on that throne…
I guess my answer is democracy is still really new, and clearly it's not going well right now. And I think we're going to have to have a whole moment where we look at it and fix a bunch of stuff because parts of it aren't working too well.
Many people say Donald Trump's administration is the worst in American history. After doing a movie on Cheney and the Bush administration, do you agree?
Everyone wants things to be ranked and compared to each other. The real answer is that there is a safe that was filled with diamonds that represent our democracy and checks and balances. They couldn't get a goon like Donald Trump to go in and crack the safe because he doesn't even read books. Like he's not an educated guy.
So they had to go get an expert like Dick Cheney to go in there. Dick Cheney went in, he cracked the safe, he took all the jewels out of the safe, he exited the store, he left the front door wide open. Then after an hour some stray dogs wandered into the store and started crapping all over the place and peeing everywhere. And then when the owner went in, one of the dogs bit him and he said, "These dogs are the worst."
That, to me, is Cheney versus Trump. Yeah. Cheney cracked the safe, Trump is the strange bizarre dude who wandered in (and) took a crap in the store…The police arrest the street guy because look, he took a crap. He's in the store. Meanwhile, Cheney is across town giving W. Bush one diamond while he takes the other 99 and W. Bush is delighted with the one diamond.
---