'Twas the Night Before Christmas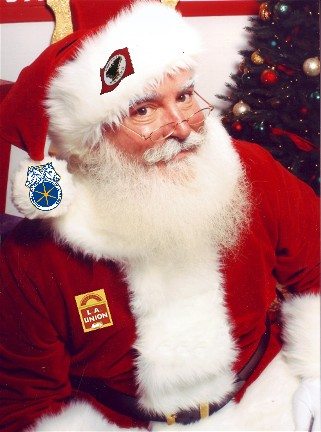 Here is a shorter — and more modern — rendering of the Christmas poem by Clement Clarke Moore (1823).
'Twas the night before Christmas, when all through L.A.
not a good job was to be found, not even for low pay.
The job apps were filled out, the interviews complete,
in hopes that all would keep shoes on their feet.
The children were nestled all snug in their beds,
while visions of Xboxes danced in their heads.
But we were barely paying the mortgage, and clean out of cash
so sadly, this Christmas, there would be no big bash.
When into my mind came a brilliant idea.
What if there were a million good union jobs here?
It's not so outlandish, it's not so remote —
I jumped out of bed and put on my coat.
The moon shown down on the city's bright lights
as I drove my old car west toward Angelino Heights.
When waiting at the signal of Broadway and Spring
a homeless man approached my window and started to sing.
He had a lovely deep voice, and his tune was heartfelt.
He sang about hard times and tightening his belt
and then he said Sorry, he wished he'd done more.
And I asked him, "But what are you apologizing for?"
"Well where is our health care, where are our jobs?
Why can't I move these Republican slobs?"
With shock then it hit me, this was not just some man,
This was the commander-in-chief of the land!
I then cleared my throat to tell him my view,
that I felt there were many things he still could do.
He could fight a bit harder, he could stick to his guns.
He could be the last man standing when everybody runs.
But he then shook his head and looked quite dejected
and he told me flat out: "But I've got to get re-elected."
"Well I feel your pain, but you've got to work harder . . .
Lincoln is you're hero, not that hapless Jimmy Carter."
"We need a WPA, not a check for the banks.
We need jobs and a leader, not silly think tanks.
So let's head into the streets and occupy the squares.
Let's free up the credit, let's be bulls not bears!"
He looked at me then:
"Do you think I can do it?"
"Of course, dear Barack, you've the soul of a poet.
Forget all the wonking and schmoozing and surrender.
Hitch up your trousers, lets go on a bender!"
"All of us are struggling, we have but one Xmas dream
that you, Mr. President will soon join our team.
For we are the people, we are your future.
So get out the Band-Aid, let's proceed with the suture.
Let's pass the Employee Free Choice Act, let's lend a hand.
After all, it's not theirs—this land is our land!
Then he pulled back his hoody and said, "You know something, you're right!
I've tried to compromise, but now it's come time to fight!"
And the light then turned to green
and we gave each other our thumbs up
as I tossed a few multivitamins into his cup
"Head up, dear Barack, you have nothing to fear.
Happy Holidays to you and a prosperous New Year!"