Trauma and Vision: An Interview With Novelist Nina Revoyr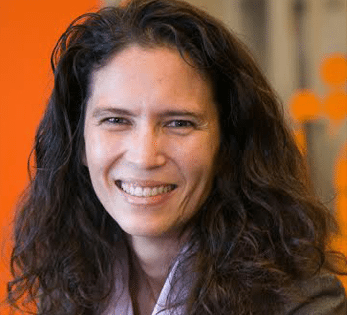 Nina Revoyr is the author of four acclaimed novels, including Southland, The Age of Dreaming and Wingshooters. She is also executive vice president of Children's Institute in Los Angeles and has taught at Pitzer and Occidental colleges, and at Antioch and Cornell universities. Revoyr will be this year's keynote speaker at the Los Angeles Alliance for a New Economy's Women for a New Los Angeles Luncheon on May 9. We recently spoke to her about her work and Los Angeles' place in it.
---
Your first novel, A Necessary Hunger, dealt with two young girls on the cusp of adulthood. What are the particular challenges young people of color face growing up in Los Angeles today?
I can't speak to all young people of color, but I can speak to the population of young people we serve through the nonprofit agency I work for.  Many of them come to us because of tremendous challenges—neglect or violence at home, gang violence, the general poverty and despair of their environments.  It just saddens and angers me that kids in parts of our city can't walk to school without worrying about their safety.  It saddens me that they live in circumstances where it's hard for them to imagine different lives.  That's a large part of what we do—we don't just work to address their trauma, but to instill in them a vision of a better future.  And it's amazing the kind of strength and resilience that young people show—when they have support and services, for sure, but more fundamentally, when someone simply believes in them.
Your novel Southland has been widely recognized as an important book dealing with themes of racism and injustice in Los Angeles. What inspired you to write it and how has its popularity affected you and encouraged you to further explore these topics?
I wanted to capture the unique history and quality of the Crenshaw district and the wonderful mixture of people who've lived there—especially its African-American and Japanese-American residents.  Often when you hear about different communities of color, the focus is on conflict.  I wanted to write about an area where folks of different races and backgrounds were able to see themselves as part of a larger collective whole.
Southland is about family, about community, about secrets, about history—and how events from the past continue to shape the present.  It is really a love letter to Crenshaw and to Los Angeles more generally.  And while I haven't revisited Crenshaw again in my novels, I have definitely continued to explore stories—and neighborhoods—that aren't often represented in fiction.
Tell us about your work with the Children's Institute
Children's Institute works with children and youth who've been affected by family and community violence, as well as those who are struggling with the effects of poverty.  We serve more than 22,000 kids a year through a blend of clinical services to address trauma, child and youth development programs, family support services and early childhood programs.  We recently developed a beautiful new comprehensive facility—our third—near Temple and Alvarado, and we are in the process of building another campus in Watts.  I'm the executive vice president, so I'm involved in a bit of everything—fundraising, facilities planning, community outreach, as well as the day-to-day leadership of the organization.
Considering our theme this year for the luncheon is Women Mentoring Women, can you talk about any important mentors you had as a writer or activist when you were starting out?
My most important mentor in high school was my English teacher, Mrs. Goldberg.  I was a bit of a punk—I had a foul mouth, ditched school a lot and was generally obnoxious.  Mrs. Goldberg understood that I wasn't a bad kid, and that my acting out was not related to a lack of intelligence or potential.  She introduced me to a lot of books and first convinced me that I could write.  At various times she encouraged me or chewed me out, and I definitely needed both.  It was Mrs. Goldberg who encouraged me to apply to Yale—which I never would have done on my own.  To this day I don't know what she saw in me, but I am deeply grateful for it.
How would you say your work – both your writing and nonprofit work — and LAANE's work are related?
My main task as a writer is to tell compelling stories.  I don't start a book because I'm trying to make a particular point, but because I'm drawn to a character and a set of questions, which I try to answer for myself through the course of writing.  But I believe that literature can—and should—change people.  It should change the way we think, it should change the way we feel.  The beauty of fiction is that it gives readers the opportunity to see the world from someone else's point of view—and that can lead to greater empathy, to a fuller understanding of other people's struggles and joys.
My main task with the nonprofit work is to help level the playing field for young people who've been dealt a tough hand.  It's more direct work, more interactive.  So my writing and my nonprofit work aren't really related—I keep my lives pretty separate—but I guess what they have in common is that with each of them, I'm doing something to try and create a better world.  And with each of them, every day, I'm living my love for this city.  And maybe that's what both my writing and nonprofit work have to do with LAANE.  Ultimately, LAANE is about social justice, about leveling the playing field, about a better Los Angeles.  It's about nudging the world a little closer towards what it should be.
What are you working on currently in your writing?
Another novel, which I hope to finish this year.  After that I'll only have one job for a while, which will feel like being on vacation!

'Skeleton Crew' Is a Play With a Moral Spine
Set in a Detroit automobile outfitting plant, Dominique Morisseau's drama grabs you from the start with its focus on blue-collar men and women, and their struggle for dignity and self-respect.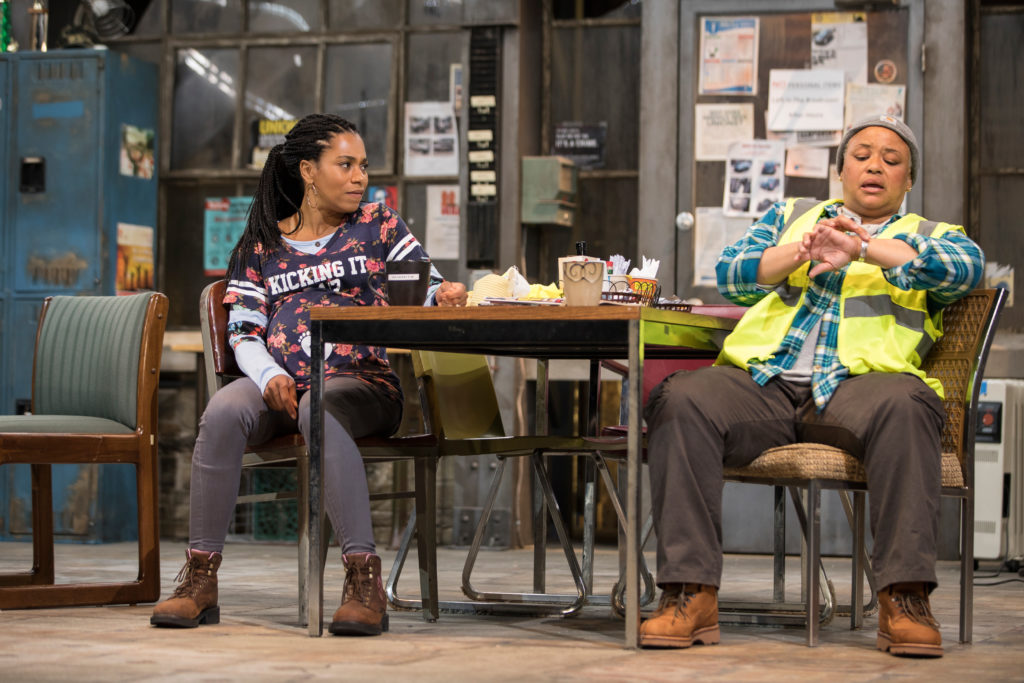 Working-class men and women of color are rarely front and center in today's media and, likewise, are presented all too occasionally on the American stage. So it's buoying to see that trend bucked in playwright Dominique Morisseau's percipient and well-crafted drama, Skeleton Crew. The play is the final installment in her Detroit  Project Trilogy; the first, Paradise Blue, is set in the 1940s amidst displacement caused by urban renewal and gentrification, while the second, Detroit '67, transpires on the eve of the 1967 Detroit riots sparked by a police action.
Directed by Patricia McGregor at Los Angeles' Geffen Playhouse, Skeleton Crew is a play with a moral spine. It takes place in 2008, when the shrinking U.S. auto industry is being further downsized. Morisseau's engaging quartet of characters — Faye (Caroline Stefanie Clay), Dez (Armari Cheatom), Shanita (Kelly McCreary) and Reggie (DB Woodside) – are employed at an automobile outfitting plant. Faye, Dez and Shanita are workers on the line while Reggie (who has a wife and kids, and has pulled himself together after a troubled youth) is their supervisor.
The first three customarily mingle in their break room (designer Rachel Myers' impressively cluttered, dingy and detailed set), trading the sort of familiar barbs and genuine concern for each other common among longtime co-workers. They also face off on philosophy: Upper-middle-aged Faye and the younger, pregnant Shanita take pride in their labor, while Dez, though a good worker, is a malcontent scornful of management and firm in the belief that everyone needs to watch out for himself. He's a thorn in Reggie's side, for while Reggie wants to be supportive of his workers, he must act at the behest of higher management. For his part, Dez resents Reggie's authority, and a palpable unease exists between them.
Besides this male matchup, we're made privy to Dez's attraction to Shanita, who mostly turns away his advances, but every now and then displays a hint of interest. Most poignant is Reggie's regard and affection for the lesbian Faye, which has roots in his boyhood when she loved, and lived, with his now-deceased mom.
These people's various predicaments intensify when rumors spread of the plant's shutdown — a disaster for all, but a particular calamity for the already near-broke Faye who, one year short of retirement, would lose her pension. The crisis forces each of these people to make a choice.
A sound piece of social realism, Skeleton Crew grabs you from the start in its focus on blue-collar men and women, and their struggle against odds for dignity and self-respect. Morisseau not only furnishes these characters a platform for their travails, she endows them with strong values, big hearts and the opportunity to choose between right and wrong.
Unfortunately, the performance I attended did not soar. Many exchanges lacked a fresh edge. The actors certainly had their characters down, but too often they appeared to be coasting on technique. (This seemed particularly true of Clay, who performed the role to great accolades in Washington, DC in 2017, also under McGregor's direction). Additionally, some of the stage movement was not entirely fluid; in confrontations, actors sometimes would just stand and face each other in an artificial way. And Cheatom's interpretation of Dez struck me as a bit overly churlish and depressive: I needed more glimpses of the intelligence and edge that would secretly attract the strong, self-directed Shanita.
The most compelling moments belong to Woodside, well-cast as a man trying his best in difficult circumstances to do the right thing.
---
Gil Cates Theater at the Geffen Playhouse, 10886 Le Conte Ave., Westwood Village; Tues.-Fri., 8 p.m.; Sat., 3 & 8 p.m. Sun., 2 & 7 p.m.; through July 8. (310) 208-5454 or www.geffenplayhouse.org