Transforming L.A.'s Trash Collection for the Next 50 Years
Over the last couple of years, I've blogged about waste reform in the City of Los Angeles.  Following is a summary of where we are with the proposed waste reform so folks just tuning in, and those who have followed the twists and turns, have one central place for background as our the city council takes up this important issue in the coming weeks.
Disposal of waste is perhaps one of the most pressing environmental issues the City of Los Angeles faces.  Los Angeles sends approximately three million tons of trash per year to landfills.  This practice exacts a large environmental toll.  The City has already promised to become a zero waste City by 2030.  This entails interim goals of achieving 70 percent diversion from landfills by 2013 and 90 percent by 2025.
L.A.'s commercial and multi-family sectors are responsible for approximately 70 percent of the waste the City of Los Angeles send to landfills, thus these sectors are currently under-performing in terms of recycling.  For example, the commercial sector only diverts 19 percent of its waste to diversion facilities.  Currently, the City has an open permit system with few standards for participants to meet.  The hope is to move to a more rational system with strong standards to spur job creation and environmental protection.
Here are the two sides in this debate:
Side 1: Don't Waste LA
The Natural Resources Defense Council (NRDC), in coalition with other groups like Sierra Club, Coalition for Clean Air, Communities for a Better Environment, Pacoima Beautiful, Los Angeles Alliance for a New Economy, the L.A. County Federation of Labor and the Teamsters are asking the City to restructure the commercial and multi-family waste and recycling system with standards to ensure cleaner trucks, good, green jobs and more recycling. We are advocating for an exclusive franchise system.  The City would be divided into 11 wastesheds, and each wasteshed would have one hauler serve all commercial and multi-family properties.  As part of that business, the hauler would be expected to meet rigorous standards, including achieving high rates of diversion of waste from landfills. An exclusive franchise system also allows for decreasing the number of dirty trucks on the streets as recycling rates increase, which then reduces traffic, noise, congestion and pavement damage, and requires early implementation of clean fuel trucks and clean technology standards.  An exclusive franchise is critical for the City to meet its goal of being a zero waste City by 2030.
Exclusive Franchises Offer a Myriad of Benefits:
Maximize Recycling:  Consultants hired by the City to specifically look at the different models for managing waste determined that "An exclusive franchise, with one or more exclusive areas each served by one hauler with rates approved by the City, may allow for the most aggressive overall diversion goals due to routing and processing efficiencies."
Reduce Greenhouse Gasses:  If we can meet our zero waste goals, the City has estimated that this will reduce about a quarter of the reductions needed to reduce carbon dioxide emissions by 18.9 million metric tons by 2030.
Minimize Impacts from Gas Guzzling Trash Trucks:  According to the consultants hired by the City, exclusive franchise system "would result in the fewest number of commercial refuse vehicles, and minimize the environmental footprint of solid waste operations by decreasing truck traffic, vehicle emissions, pavement impacts and noise."
Maximize Accountability and Transparency in Operations:  Under an exclusive franchise system, the City can more effectively ensure waste companies are living up to their promises.  Cities across the state have enacted harsh penalties for failure to perform.
Notably, the Board of Public Works, after an extensive public process, unanimously recommended developing an exclusive system, and L.A. City's Ad Hoc Committee on Waste Reduction and Recycling and Energy & Environment Committee unanimously approved a policy directive to develop an exclusive franchise system.
Side 2: Angelenos for a Clean Environment
In the other corner, there is an industry-backed coalition that rigorously opposes comprehensive reform of the waste sector that serves large apartment buildings and businesses.  The coalition's ring leader is Angelenos for a Clean Environment (ACE), which is run out of a PR and lobbying firm called Cerrell Associates.  The coalition includes business interests like the Los Angeles Chamber of Commerce, large landlords, movie studios and some waste haulers.
These opponents previously endorsed a non exclusive plan developed without broad public input by the Chief Administrative Officer's (CAO) office.  The proposal originally sought to use L.A.'s small apartment owners and small businesses as an ATM for purportedly quick revenues in the general fund as soon as next year.  The plan would have literally dramatically increased fees on haulers overnight in L.A., which would likely have likely been passed onto those customers who do not have leverage to push back, such as small businesses and small landlords.
Even if one could overlook the serious policy and legal flaws in the CAO's original scheme, the CAO said his new plan could be developed by next year, allowing for increased revenues next year.  The CAO called that timeline "ambitious," but in the real world we translate that as unrealistic.  In a new report issued by the CAO on Friday of last week (a mere three business days before this issue is voted on by the LA City Council), it appears this approach was rebuked by City Attorney guidance.  Accordingly, the CAO has thrown up a few new Hail Marys through a couple of new policy options, ranging from voluntary measures relying on altruism of the waste industry to the utterly untenable and inefficient approach of having different systems for the multi-family and commercial sectors.  This latter approach would mean we would have three separate systems for dealing with waste in LA.
ACE will likely support one or both of these newly minted CAO schemes.  As with the CAO's prior plan that was apparently solidly rebuked by the City Attorney, the newly concocted proposals have not undergone a public vetting process like that conducted for the exclusive franchise recommendation.  Of particular import, the CAO is trying to make biased policy arguments, which is beyond his purview as a financial advisor.  In my testimony before the Energy & Environment Committee, I referred to the CAO's proposal as Fool's Gold, and his newly concocted proposals can be labeled Fool's Gold 2.0.  They are all glitz without substance.
At the center of their campaign, the opponents of exclusive franchises have used rates as their battle cry.  Despite the lack of credible proof that rates would skyrocket, they remain intent on spreading this argument.  In fact, their nonexclusive proposal could result in unstable rates through much higher fees with no rate mitigation.  In response to these cries about rates, the Bureau of Sanitation hired HF&H Consultants to look at this issue.  Their report found that the claims on rates cannot be substantiated.  There are myriad factors that go into rates, and ACE's rhetoric does not hold water.  In addition, the Los Angeles Alliance for a New Economy compared rates from cities across the county and found that rates in exclusive franchise areas remained stable and in some cases rates went down between 2002 and 2012.
In contrast, ACE relies on a commissioned study from the consulting firm AECOM.  I would try to summarize the report, but the "General & Limiting Conditions" (pg 28) section essentially says I can't. The lawyers who drafted the limitation conditions state that "No section or element of this document produced by AECOM may be removed from this document, reproduced, electronically stored or transmitted in any form by parties other than those for whom the document has been prepared without the written permission of AECOM."
On November 14 this issue will be heard at the full City Council meeting.  It will be a fight of epic proportions.  The Don't Waste LA coalition endorses a system that is being used in many places throughout California (and across the country), with documented success of diverting waste and protecting our environment.  I hope the Council votes for an exclusive franchise system on Wednesday reflecting strong standards that will benefit our local economy and serve L.A.'s ambitious environmental goals.  Approving an exclusive franchise and rejecting the CAO's and ACE's flawed proposals is the right thing for the environment, for communities, for small businesses and for workers.
Adrian Martinez is the project attorney for the Southern California Air Team, Santa Monica, and a staff member of the Natural Resources Defense Council. His post first appeared on the NRDC's Switchboard blog and is republished with permission.
Who Pays When Polluting Companies Shut Down?
Financial assurance flaws leave taxpayers potentially liable for massive clean-up costs.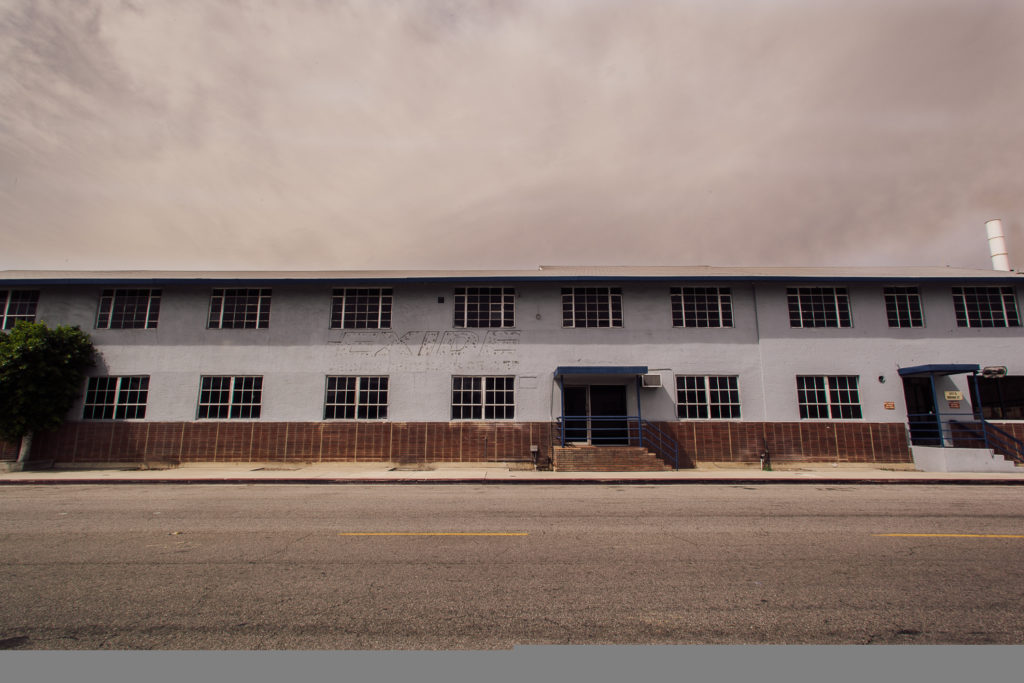 Operating a hazardous waste facility can be a messy business that often leaves soils, groundwater and drinking water aquifers polluted with some of the most dangerous substances used in industry.
To shield the public from possible health risks and financial liabilities, battery recyclers, landfill owners and others are required to provide financial assurance, a sum of money similar to an insurance policy for cleaning these facilities up when it's time to close them down. If the contamination is especially difficult to remediate, operators must put up enough money to pay for cleanup costs long after a hazardous waste facility stops operating—decades, potentially.
California, however, has a long history of failing to make hazardous waste operators provide adequate financial assurances, leaving taxpayers to pick up a tab that can bloat into millions of dollars. Over the last 15 years alone, multiple oversight agencies and panels have criticized this aspect of the state's approach to financial assurance.
A Capital & Main review of California's 106 permitted hazardous waste facilities listed on the state website has found that the Department of Toxic Substance Control (DTSC)—the state agency responsible for overseeing hazardous waste facilities—still repeatedly fails to require adequate financial assurances from operators of hazardous waste facilities, leaving taxpayers potentially liable for massive clean-up costs.
---
Multiple oversight agencies and panels have criticized California's approach to financial assurance.
---
One example of this problem is the former Exide lead-battery recycling plant, a hazardous waste facility in the City of Vernon notorious for causing extensive lead contamination in neighboring communities. In 2016, then-Governor Jerry Brown had to direct $176.6 million from the state fund to expedite the testing and clean-up of residential properties surrounding the plant. Exide, which had declared bankruptcy, simply could not or would not provide the money for its own clean-up. That same year, a bill was passed and signed that added a consumer purchase fee of $1 per lead-acid battery, with the revenue earmarked for lead contaminated sites such as Exide.
"It is long past time to make the polluter pay and hold them accountable for the irreparable damage they have caused to the health and well-being of our children and families," Los Angeles County Supervisor Hilda Solis wrote in a statement to Capital & Main. Solis' district includes communities near the former Exide plant.
* * *
Gideon Kracov, an attorney who specializes in environmental law, was part of a three-member Independent Review Panel (IRP) established by law in 2015 to review and make recommendations about the DTSC's approach to things like permitting and fiscal management. During its more than two-year lifetime, the panel made repeated critical observations about the DTSC's financial assurance program.
---
California's hazardous waste facilities are often located in low-income communities already unevenly burdened by the impacts from pollution.
---
Kracov says the state should review, "every few years," the financial assurances for all permitted hazardous waste facilities, and make sure the available funds reasonably address the "full cost" of cleaning up a contaminated site.
Without adequate funds upfront, clean-ups at hazardous waste facilities can "drag on too long," says Kracov, prolonging health risks to the public. California's permitted hazardous waste facilities are frequently located in low-income communities already disproportionately burdened by the impacts from pollution. What's more, the taxpayer can be left holding the bag if the financial health of the operator deteriorates before the clean-up begins, as happened with Exide, Kracov warns.
According to the DTSC's public information officer, Russ Edmondson, the agency has made "much progress to strengthen the way the department handles financial assurances." Indeed, earlier this year, a new law made changes in a number of different areas. Large companies, for example, that use their "tangible net worth" as proof that they can cover clean-up costs must now show a net worth of at least $20 million rather than $10 million. They must also meet a minimum corporate credit rating.
However, Ingrid Brostrom, assistant director of the Center on Race, Poverty and the Environment, claims the new law fails to fix the "fundamental" problems with the system. "These were minor changes," she added, "though I think the changes do reflect the DTSC's knowledge that this is a concern."
---
"We have a permitting program where nobody is really anticipating the worst-case scenarios."
---
According to Edmondson, the state also reviews "post-closure" financial assurances every five years now instead of every 10 years at facilities where the hazardous waste is left in place, such as landfills. That change mirrors an IRP recommendation to increase the frequency of the review system.
But Jane Williams, executive director of California Communities Against Toxics, says that while formal reviews appear to be conducted more regularly, "It's not protecting the taxpayer because more bonding and more financial assurance is not being required by the department" during that process.
It's not just hazardous waste facilities for which financial assurance is required. Operators of surface mines and solid waste facilities, including certain landfills, are similarly required to show in advance that they have the money to properly clean up their properties. According to the state's Division of Mine Reclamation, there are currently 1,127 active surface mines in California, while the Department of Resources Recycling and Recovery says that a preliminary review showed 133 solid waste "disposal" facilities in the state.
* * *
The regulatory framework for financial assurance is complicated, with different rules governing different facilities. Nevertheless, "it's pretty intuitive" why financial assurance is typically inadequate at hazardous waste sites, says Sean Hecht, co-executive director of the University of California, Los Angeles' Emmett Institute on Climate Change and the Environment. "We have a permitting program where nobody is really anticipating the worst-case scenarios."
When he was a California deputy attorney general, Hecht litigated cases against operators of contaminated facilities that had not provided adequate financial assurances. One of the biggest problems, Hecht says, is that during the permitting process state officials don't always make use of the kinds of information needed to make accurate financial assurance decisions, such as a facility's full enforcement record and history of violations. "In an ideal world you would have a permitting staff really understand all of those dynamics," he says.
In instances where hazardous waste facilities are responsible for chemical releases that pose unacceptable risks to human health and the environment, California doesn't require plant operators to front clean-up costs until a workplan is in place. But there are risks to doing it this way. For one, it can take years for the workplan to be finalized, during which time the financial health of the company can crumble, potentially shifting responsibility to regulators and taxpayers. According to Hecht, companies can also "use to their advantage" threats of bankruptcy or job losses so as to avoid "providing as much financial assurance as ideally would be necessary to protect the public."
These kinds of threats aren't new — nor are they idle. In 2006, the state's Legislative Analyst's Office released a damning report warning that financial assurances "do not account" for all the clean-up costs at closed facilities, and as such, the state "will likely bear part or all of the burden." Seven years later, Exide filed for bankruptcy.
---
Companies can use threats of bankruptcy or job losses to avoid providing adequate levels of financial assurance.
---
Rho-Chem is a solvent sales and recycling company operating in Inglewood that has leaked highly toxic chemicals into the soil and groundwater, causing extensive contamination. The pollution stems from nearly seven decades of industrial activity at the facility. Rho-Chem is a serial violator responsible for 10 Class 1 violations since 2000 alone. Last September it reached a $473,500 settlement with the EPA for violations from a 2015 inspection. Rho-Chem hasn't yet been required to front financial assurance to remediate most of the polluted soil and groundwater.
"In the case of Rho-Chem, financial assurance will be required following the selection and approval of a clean-up remedy," wrote the DTSC's Edmondson, who added that "even in the event a company files for bankruptcy, costs are covered as potential responsible parties are sought."
According to Williams, however, in bankruptcy proceedings, "Clean-up costs and clean-up liabilities are at the bottom of the barrel. They're almost never funded."
With Exide's closure, the Quemetco battery recycling facility in the City of Industry remains the only such plant operating west of the Rockies. Last December, the DTSC ordered expanded soil sampling for lead in residential areas around the facility, after testing to a quarter-mile radius found elevated levels of lead contamination. According to the DTSC, the state has not yet required Quemetco to front the money needed to remediate any off-site contamination as a clean-up remedy is not yet identified.
"Quemetco and other toxic waste facilities should be requested to have enough financial assurance so that taxpayers are not left on the hook for cleaning up contamination," warned L.A. County Supervisor Janice Hahn in a statement. "This is a matter of public safety, and the State has to hold these companies accountable."
Philip Chandler is a senior engineering geologist at the DTSC who spoke to Capital & Main not in an official capacity, but as a citizen. A longtime critic of the state's approach to the issue, Chandler says that his department doesn't always apply "common sense" when it seeks financial assurances from plant operators. "That's why we wind up underfunded at site after site after site."
---
Copyright Capital & Main