Transforming L.A.'s Trash Collection for the Next 50 Years
Over the last couple of years, I've blogged about waste reform in the City of Los Angeles.  Following is a summary of where we are with the proposed waste reform so folks just tuning in, and those who have followed the twists and turns, have one central place for background as our the city council takes up this important issue in the coming weeks.
Disposal of waste is perhaps one of the most pressing environmental issues the City of Los Angeles faces.  Los Angeles sends approximately three million tons of trash per year to landfills.  This practice exacts a large environmental toll.  The City has already promised to become a zero waste City by 2030.  This entails interim goals of achieving 70 percent diversion from landfills by 2013 and 90 percent by 2025.
L.A.'s commercial and multi-family sectors are responsible for approximately 70 percent of the waste the City of Los Angeles send to landfills, thus these sectors are currently under-performing in terms of recycling.  For example, the commercial sector only diverts 19 percent of its waste to diversion facilities.  Currently, the City has an open permit system with few standards for participants to meet.  The hope is to move to a more rational system with strong standards to spur job creation and environmental protection.
Here are the two sides in this debate:
Side 1: Don't Waste LA
The Natural Resources Defense Council (NRDC), in coalition with other groups like Sierra Club, Coalition for Clean Air, Communities for a Better Environment, Pacoima Beautiful, Los Angeles Alliance for a New Economy, the L.A. County Federation of Labor and the Teamsters are asking the City to restructure the commercial and multi-family waste and recycling system with standards to ensure cleaner trucks, good, green jobs and more recycling. We are advocating for an exclusive franchise system.  The City would be divided into 11 wastesheds, and each wasteshed would have one hauler serve all commercial and multi-family properties.  As part of that business, the hauler would be expected to meet rigorous standards, including achieving high rates of diversion of waste from landfills. An exclusive franchise system also allows for decreasing the number of dirty trucks on the streets as recycling rates increase, which then reduces traffic, noise, congestion and pavement damage, and requires early implementation of clean fuel trucks and clean technology standards.  An exclusive franchise is critical for the City to meet its goal of being a zero waste City by 2030.
Exclusive Franchises Offer a Myriad of Benefits:
Maximize Recycling:  Consultants hired by the City to specifically look at the different models for managing waste determined that "An exclusive franchise, with one or more exclusive areas each served by one hauler with rates approved by the City, may allow for the most aggressive overall diversion goals due to routing and processing efficiencies."
Reduce Greenhouse Gasses:  If we can meet our zero waste goals, the City has estimated that this will reduce about a quarter of the reductions needed to reduce carbon dioxide emissions by 18.9 million metric tons by 2030.
Minimize Impacts from Gas Guzzling Trash Trucks:  According to the consultants hired by the City, exclusive franchise system "would result in the fewest number of commercial refuse vehicles, and minimize the environmental footprint of solid waste operations by decreasing truck traffic, vehicle emissions, pavement impacts and noise."
Maximize Accountability and Transparency in Operations:  Under an exclusive franchise system, the City can more effectively ensure waste companies are living up to their promises.  Cities across the state have enacted harsh penalties for failure to perform.
Notably, the Board of Public Works, after an extensive public process, unanimously recommended developing an exclusive system, and L.A. City's Ad Hoc Committee on Waste Reduction and Recycling and Energy & Environment Committee unanimously approved a policy directive to develop an exclusive franchise system.
Side 2: Angelenos for a Clean Environment
In the other corner, there is an industry-backed coalition that rigorously opposes comprehensive reform of the waste sector that serves large apartment buildings and businesses.  The coalition's ring leader is Angelenos for a Clean Environment (ACE), which is run out of a PR and lobbying firm called Cerrell Associates.  The coalition includes business interests like the Los Angeles Chamber of Commerce, large landlords, movie studios and some waste haulers.
These opponents previously endorsed a non exclusive plan developed without broad public input by the Chief Administrative Officer's (CAO) office.  The proposal originally sought to use L.A.'s small apartment owners and small businesses as an ATM for purportedly quick revenues in the general fund as soon as next year.  The plan would have literally dramatically increased fees on haulers overnight in L.A., which would likely have likely been passed onto those customers who do not have leverage to push back, such as small businesses and small landlords.
Even if one could overlook the serious policy and legal flaws in the CAO's original scheme, the CAO said his new plan could be developed by next year, allowing for increased revenues next year.  The CAO called that timeline "ambitious," but in the real world we translate that as unrealistic.  In a new report issued by the CAO on Friday of last week (a mere three business days before this issue is voted on by the LA City Council), it appears this approach was rebuked by City Attorney guidance.  Accordingly, the CAO has thrown up a few new Hail Marys through a couple of new policy options, ranging from voluntary measures relying on altruism of the waste industry to the utterly untenable and inefficient approach of having different systems for the multi-family and commercial sectors.  This latter approach would mean we would have three separate systems for dealing with waste in LA.
ACE will likely support one or both of these newly minted CAO schemes.  As with the CAO's prior plan that was apparently solidly rebuked by the City Attorney, the newly concocted proposals have not undergone a public vetting process like that conducted for the exclusive franchise recommendation.  Of particular import, the CAO is trying to make biased policy arguments, which is beyond his purview as a financial advisor.  In my testimony before the Energy & Environment Committee, I referred to the CAO's proposal as Fool's Gold, and his newly concocted proposals can be labeled Fool's Gold 2.0.  They are all glitz without substance.
At the center of their campaign, the opponents of exclusive franchises have used rates as their battle cry.  Despite the lack of credible proof that rates would skyrocket, they remain intent on spreading this argument.  In fact, their nonexclusive proposal could result in unstable rates through much higher fees with no rate mitigation.  In response to these cries about rates, the Bureau of Sanitation hired HF&H Consultants to look at this issue.  Their report found that the claims on rates cannot be substantiated.  There are myriad factors that go into rates, and ACE's rhetoric does not hold water.  In addition, the Los Angeles Alliance for a New Economy compared rates from cities across the county and found that rates in exclusive franchise areas remained stable and in some cases rates went down between 2002 and 2012.
In contrast, ACE relies on a commissioned study from the consulting firm AECOM.  I would try to summarize the report, but the "General & Limiting Conditions" (pg 28) section essentially says I can't. The lawyers who drafted the limitation conditions state that "No section or element of this document produced by AECOM may be removed from this document, reproduced, electronically stored or transmitted in any form by parties other than those for whom the document has been prepared without the written permission of AECOM."
On November 14 this issue will be heard at the full City Council meeting.  It will be a fight of epic proportions.  The Don't Waste LA coalition endorses a system that is being used in many places throughout California (and across the country), with documented success of diverting waste and protecting our environment.  I hope the Council votes for an exclusive franchise system on Wednesday reflecting strong standards that will benefit our local economy and serve L.A.'s ambitious environmental goals.  Approving an exclusive franchise and rejecting the CAO's and ACE's flawed proposals is the right thing for the environment, for communities, for small businesses and for workers.
Adrian Martinez is the project attorney for the Southern California Air Team, Santa Monica, and a staff member of the Natural Resources Defense Council. His post first appeared on the NRDC's Switchboard blog and is republished with permission.

Did Disneyland Try to Sink a Bill Protecting Workers from Lead Poisoning? 
Why would Disneyland, which hosts thousands of kids every day, be part of an effort to defeat a bill that simply requires reporting of blood-lead levels high enough to produce heart disease and serious brain disorders?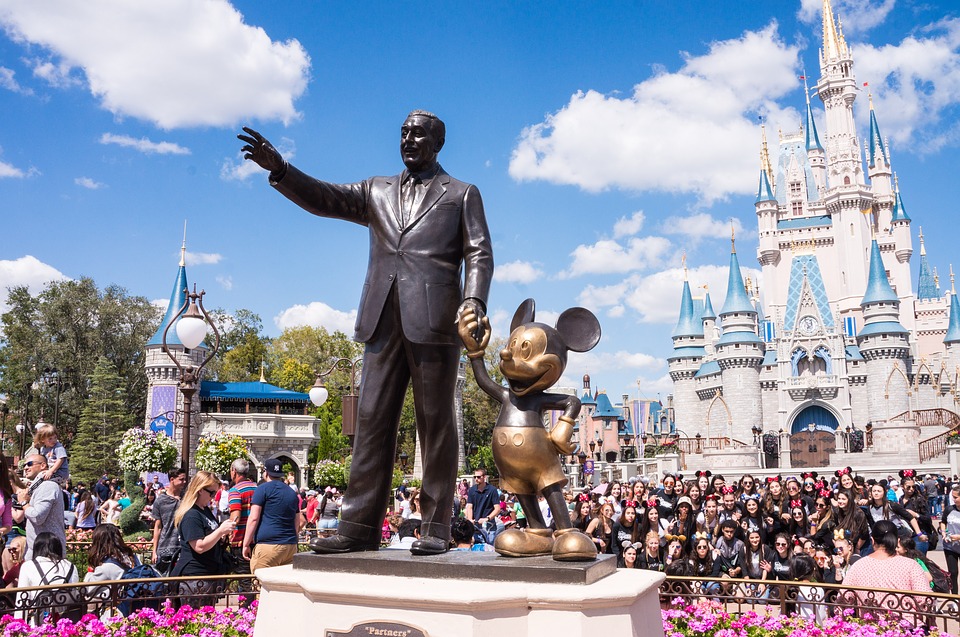 When Assemblyperson Ash Kalra (D-San Jose) learned about Capital & Main and USC's Center for Health Journalism investigation into how hundreds of workers at the former Exide Battery Recycling Plant near downtown Los Angeles became victims of lead poisoning, he created a modest bill to try and ensure it wouldn't happen again.
Among our report's revelations was the fact that the California Department of Public Health was aware of thousands of troubling blood tests revealing high levels of lead, but failed to tell the Division of Occupational Safety and Health (Cal/OSHA) about the problem.
Kalra's bill, Assembly Bill 2963, requires that the Department of Health inform Cal/OSHA when workers have seriously elevated blood levels and Cal/OSHA performs inspections.
The bill has had clear sailing until now, easily passing in the Assembly Labor Committee in March and winning unanimous approval from Democrats on the Appropriations Committee last week. But as the worker-protection measure headed to a crucial floor vote this week, a coalition of industry groups, one of which includes the iconic Disneyland Resort, worked the halls of the Capitol to kill the bill. The lobbying effort nearly prevailed: AB 2963 passed by a single vote Wednesday evening and now faces what is certain to be a battle in the California state Senate.
So why would Disneyland, which hosts thousands of kids every day, be part of an effort to defeat a bill that simply requires reporting of blood-lead levels high enough to produce heart disease and serious brain disorders? A May 29 letter endorsed by 15 industry groups, including the Battery Council International, the California Chamber of Commerce and the California Hotel and Lodging Association (which includes a Disneyland Resort vice president on its board) argues that California's current system to protect employees, depending largely on voluntary compliance, is working just fine.
The letter states: "Perversely, AB 2963 would transform this existing well-functioning public health program into an enforcement program that creates an allegation of a serious violation where none exists in Cal/OSHA law and the workplace may not even be the source of exposure."
The bill will be costly, the opposition letter also says, with an estimated price tag of $267,000 to implement and requiring Cal/OSHA to hire one or two additional inspectors.
"That's a small price to pay" said Bill Allayaud, California Director of Government Affairs for the Environmental Working Group, which is trying to keep moderate Democrats from being swayed by the industry lobby.
"The California Chamber of Commerce and their allies are misrepresenting what the bill does and convincing industries like the hotel industry to lend their name to the fight, even though this bill would have zero impact on hotels," Allayaud said. "The law focuses on workplaces where lead is in heavy use, like firing ranges and battery recycling facilities where workers are actually being impacted by a dangerous neurotoxin.  Besides, I can't imagine [that] parents who visit a resort like Disneyland would want their kids anywhere near lead if found at the levels that would have employees testing at the alarm bell level. Who wouldn't want an OSHA inspection in that case?"
Suzi Brown, vice president of communications at Disneyland Resorts, said that the "California Lodging Association is just one organization that we are involved with. As you can imagine we are involved with many trade organizations." Brown said that Disney vice president Elliot Mills, who sits on the association's board, was not present for the vote to oppose AB 2963. "To somehow link Disney to this in a specific way is not accurate," she added. "And to somehow position this that we are not concerned about worker safety is flawed as well."
At the March California State Assembly Labor and Employment Committee hearing, Kalra introduced his bill by reading a letter from former Exide lead smelter Alvin Richardson (who struggles with lead poisoning symptoms we documented in our investigation) and his wife, LaShawn. "We read a recent investigative story, and it was very hurtful to learn that Cal/OSHA excused the high lead levels that Alvin and the other Exide workers were constantly exposed to," the letter said. "People shouldn't be treated like they are disposable. That's not what America or California is supposed to be about."
Assemblymember Reggie Jones-Sawyer (D-Los Angeles) was moved to vote yes. "My district's right next to the Exide plant, and it's had an impact on my community and my residents," he said. "And if this is something that could have prevented what happened at Exide, we should have been doing this a while ago."
AB 2963 needed Jones-Sawyer's vote again on Wednesday to barely pass it out of the Assembly. Whether the bill makes it to Governor Jerry Brown's desk is dependent on how well the arguments of the California Chamber of Commerce and other industry voices opposing the bill go over in the Senate.
---
Copyright Capital & Main