Remember August's "Tower Guy" story? I happened to be working at the computer that night, when I heard my wife gasp from the other room, where she was watching the evening news.  "Get in here," she called, "some guy is having a Howard Beale moment!"
Turns out that she was watching KTLA, where police had just arrested someone for climbing Channel 5's steel tower on Sunset Blvd. in Hollywood—apparently he got some 30 feet into the air before the cops got him down.  Was this some sort of crazy stunt by a thrill-seeker?  An attempted suicide?  A promo for some new reality show?  Who could know?  After all, the blurb in the L.A. Times was content to conclude that "it was unclear why he began traversing the metal tower."
Of course, the dominant narrative is that the guy must be nuts.  The cops sent a Mental Evaluation Unit.
End of story?  Crazy guy climbs tower for unknowable, crazy reason?  Well, we could just ask the guy.  Before he was shoved into the cop car, he spoke, calmly, to a news camera about the "message" he wanted to send:
"We live in a society . . .  especially my generation and the generation before me – has basically failed me and everyone else in our society.  Everywhere else there's a revolution going on but [here]."    And then, once ensconced in the back seat of the police cruiser, he smiled and flashed the two-fingered peace sign.  (Watch the video here.)
I dunno.  At first blush, that doesn't sound too crazy to me.  People around the world do rise up and demand change when they are faced with structural unfairness.  And most of us Americans cheer them on.  And while – in this country – we rarely use the word "revolution" (despite it being a right guaranteed by our Declaration of Independence: Sentence Three of Paragraph Two), that's a semantic choice.  We have structural unfairness aplenty, when the privileged few control the levers of government, when the tax burden falls most heavily on the working poor, when we have upwards of 16% real unemployment, when we're poisoning our environment.  Why are we not climbing towers en masse? (Or, for those of us who are acrophobic, why aren't we getting out in the streets?)
I don't know what the right response is.  I don't necessarily advocate climbing any towers.  And screaming out of your window will most likely just annoy the neighbors.  Maybe it will turn out that this guy's got mental problems after all.  But why is it, when we see someone demanding change, that we automatically assume he's nuts?  Isn't it nuts that we so blithely carry on, every day, with the economy and the political world being what they are?  Is it that we're so enthralled by, as Mr. Beale put it in Network, our "toaster and [our] TV and [our] steel-belted radials"?
Maybe Tower Guy is just mad as hell, and he's not going to take it anymore.  That's a start.

LISTEN: How Two African-American Entrepreneurs Are Determined To Change Diets In The Black Community
On the latest episode of "The Bottom Line" podcast, Naturade's Claude Tellis and Kareem Cook share how their own families' experience with diabetes has spurred them to promote healthy eating options.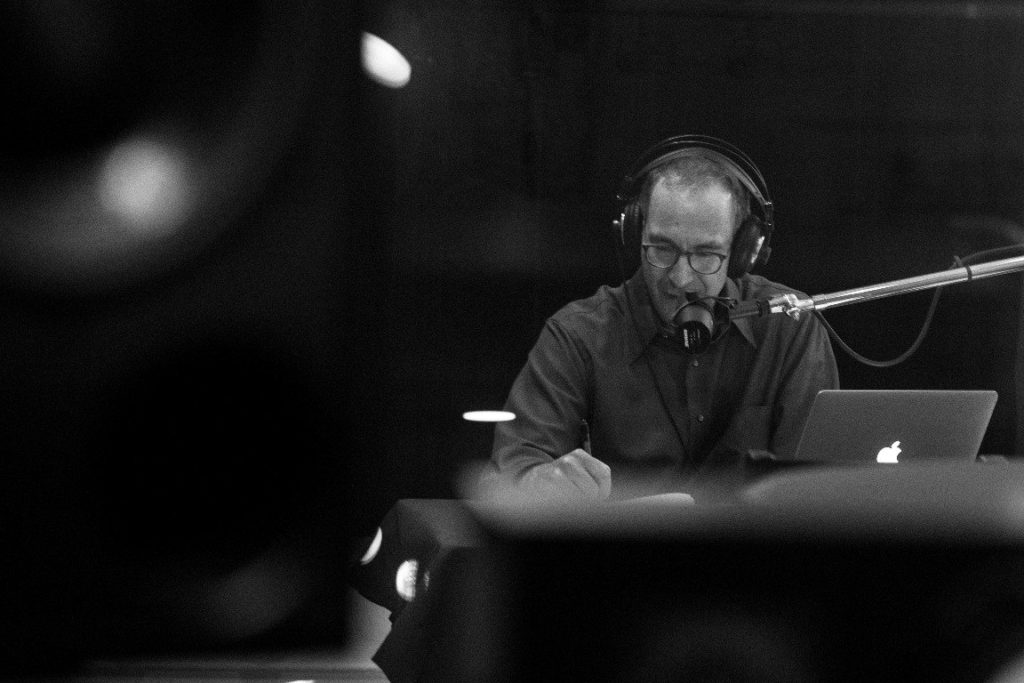 Many entrepreneurs pride themselves on solving some sort of "pain point" for their customers. But as Claude Tellis and Kareem Cook, the co-owners of health-products provider Naturade make clear, some pain points are a lot more serious than others.
"I had an uncle that went into the doctor, wasn't morbidly obese or anything, lived in Louisiana and . . . the family was faced with, 'Do we amputate both of his legs or not?'" Tellis told me on the latest episode of my podcast, The Bottom Line. "He never made it out of the hospital. He died, and he was about 55 years old."
Another uncle, says Tellis, who serves as Naturade's CEO, "was faced with losing a couple toes." Eventually, "they had to take his leg from the knee down."
In the African-American community, dealing with this grim loss of life and limb—often brought on by diabetes and peripheral arterial disease—has become disturbingly routine. "You just kind of grew up with insulin in the refrigerator," says Cook, Naturade's chief marketing officer.
And so Tellis and Cook have set out to combat this crisis by helping underserved populations—especially those in black neighborhoods—eat better. Their vehicle for sparking change is Naturade, which they acquired in 2012 for $8 million.
Although the Orange, Calif., company is nearly a century old, Tellis and Cook have revamped it completely, including introducing a new product that is now their No. 1 seller: VeganSmart, a plant-based meal replacement that is high in protein, low in sugar, and full of vitamins and minerals. Its suggested retail price is $35 for 15 servings.
"What we really wanted," says Tellis, "was something that had Whole Foods quality that could be sold to a Walmart consumer."
To achieve that vision, they've built the brand methodically. Step one, Tellis says, was making sure that vegans bought in, so that "people when they look online will see that there's an authenticity and there's a rigor" to what's being offered.
From there, they handed out VeganSmart at Wanderlust yoga festivals, aiming to attract a hip, upscale crowd. This helped advance a "premium viewpoint of the product," Tellis says.
Finally, there came the last step: bridging into urban America. To catch on there, they've adopted an influencer strategy, tapping rappers like Styles P and Da Brat and professional basketball players to promote VeganSmart. (Grant Hill, soon to be inducted into the NBA Hall of Fame, is an investor in Naturade.)
The result is a profitable company that is now selling into, among other retailers, both Whole Foods and Walmart—just as Tellis and Cook had planned it.
Not that any of this has come easy. The duo, who met as Duke University students in the early 1990s, have played in the health-food space for more than 15 years now.
Their first venture, launched in 2002, was a vending machine company called Healthy Body Products, which supplied nutritious snacks and drinks instead of junk food and soda. The business won contracts with the Los Angeles Unified School District, but it was difficult to scale. So Cook and Tellis ultimately sold the venture—but not before gaining some insight into what it takes to persuade those in the mainstream to eat right.
At one point, they brought in actor Michael Ealy (then fresh off one of the Barbershop films) to talk to the students about the importance of maintaining a good diet. "One of the biggest things we learned in our first business was how to make it cool," Tellis explains.
And, of course, if that doesn't work as a motivator, there's always a second message to fall back on. "Everyone wants to be cool," says Cook. "And no one wants to die."
You can listen to my entire interview with Tellis and Cook here, along with Bridget Huber reporting on Impact America Fund's efforts to help improve low- to moderate-income areas, and Karan Chopra laying out what small rice farmers in West Africa can teach American business leaders.
The Bottom Line is a production of Capital & Main.