Top Republican on Tax Subcommittee Received Yacht Loan From Foreign Bank Lobbying on 2017 Tax Bill
Federal records show that one of Rep. Vern Buchanan's LLCs financed foreign bank loans to purchase a yacht and a private luxury jet.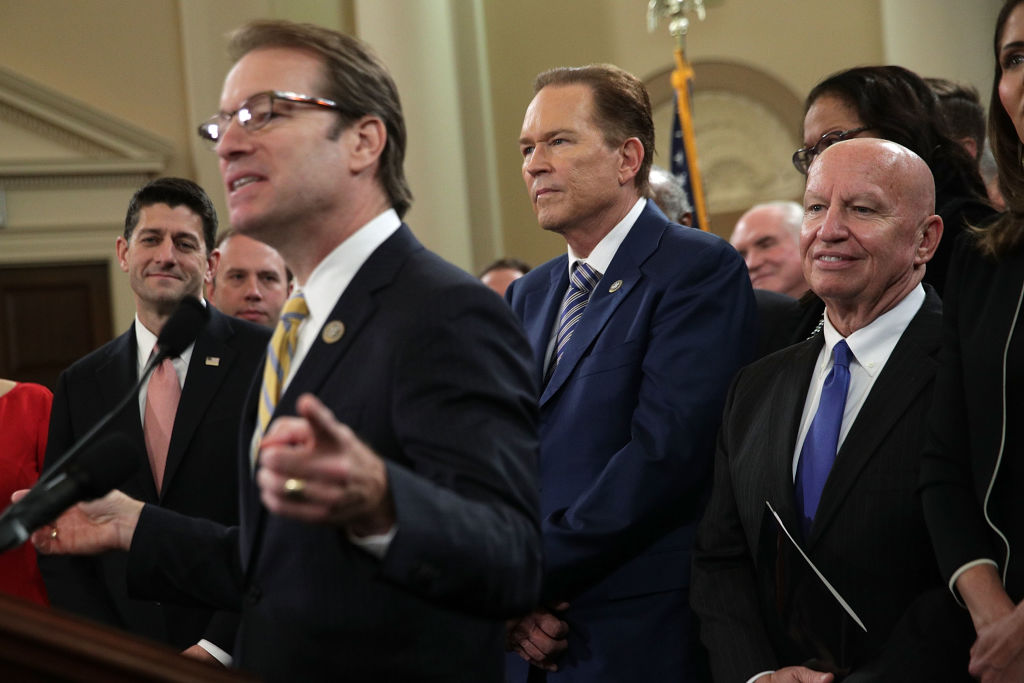 Co-published by Maplight and the Florida Center for Investigative Reporting
As Republicans were finalizing tax cut legislation in late 2017, a foreign-owned bank seeking to shape the bill gave a seven-figure yacht loan to a top GOP lawmaker on the committee writing the measure, according to documents reviewed by Capital & Main and MapLight.
Representative Vern Buchanan (R-FL), who sits on the House Ways and Means Committee and leads its tax policy subcommittee, has been under fire in recent weeks for purchasing a yacht on the same day he voted for the GOP tax package. Buchanan registered a 73-foot Ocean Alexander vessel named Entrepreneur with the U.S. Coast Guard a month later, according to federal records.
Although Buchanan is one of the wealthiest members of Congress — worth at least $80 million — federal records show one of his limited liability companies financed the purchase with a BMO Harris Bank loan worth as much as $5 million. Since 2016, Buchanan's companies have received three loans worth as much as $35 million from BMO Harris, which is the American subsidiary of the Bank of Montreal. In total, since he was appointed to the Ways and Means Committee in 2010, Buchanan and his companies have received between $17 million and $85 million worth of loans from four lenders.
At the time Buchanan's company received the 2017 yacht loan, BMO Harris was lobbying congressional lawmakers on tax policy overseen by the Ways and Means Committee, according to federal records. Buchanan received a separate BMO Harris loan for a plane in 2016. Records show that loan, worth between $5 million and $25 million, was made around the same time that the bank began lobbying lawmakers on "tax reform proposals."
In all, BMO spent $760,000 lobbying lawmakers in 2017, and records show the bank paid for tax reform lobbying from Tony Podesta, whose firm is being investigated for potential violations of foreign lobbying laws.
In recent years, lending to lawmakers has been a source of controversy, with some critics alleging that politically connected banks can use favorable loan terms as a stealth conduit of political influence. Buchanan did not list the terms of the BMO Harris loans in his 2017 financial disclosure report, which was filed in May, and his office did not respond to questions about the deal.
"For privacy reasons we do not disclose information about specific loans," said BMO Harris spokesperson Patrick O'Herlihy. "We do not provide services or products to public officials that are not also available to the general public."
Craig Holman, an ethics advocate at Public Citizen, said that the bank's loans to Buchanan's company pose a "particularly egregious" conflict of interest.
"It isn't just business for Buchanan," he said. "The loans grant Buchanan the luxuries of a personal jet and a yacht. It is very reasonable to assume those luxuries could well influence Buchanan's official actions."
Both BMO Harris and Buchanan could reap a financial windfall from the tax legislation.
The bank's first annual report after the passage of the GOP measure said corporate tax cuts in the bill are "expected to increase our annual net income from what it would have otherwise been." In late May, shortly after its report was published, the company announced record U.S. profits. BMO Harris had publicly celebrated the bill in January and said it would increase its minimum wage to $15 per hour as a result of the tax cut. Both the Trump administration and House Republicans touted BMO Harris as an example of the tax cut's success.
The bank also announced a plan to repurchase as many as 20 million shares of its own stock — providing ammunition to critics who predicted that companies would use the tax cut windfall to enrich executives and shareholders, rather than to create new jobs.
For his part, Buchanan has promoted the tax cut as a boon to working families.
"The sweeping tax reform bill signed into law last month is already producing results," he said in a statement posted on his website soon after the tax bill passed. "As the son of a factory worker who grew up in the blue-collar suburbs of Detroit, I know firsthand how important a bonus or pay raise can be for a family struggling to make ends meet."
The tax bill could also boost Buchanan's earnings from various corporate entities that he controls, which include real estate holdings and an auto dealership. The legislation slashed rates on "pass-through" income that flows to individuals through businesses that include limited liability corporations, S-corporations and partnerships.
In the case of Buchanan's new yacht, the Republican's financial disclosure forms show that the BMO Harris loan for the vessel — as well as the earlier loan for the purchase of an Embraer luxury jet airplane that can seat 10 people — were made to Buchanan's company, Aircraft Holding and Leasing, LLC.
Buchanan's financial disclosure forms report that he has collected as much as $5 million in pass-through income from Aircraft Holding and Leasing since being elected to Congress in 2006. Buchanan's 2017 disclosure forms report that he had between $1.5 million and $3.3 million of assets in a BMO Harris investment account.
The House Ethics Committee says that it is a violation of congressional gift rules if a lawmaker "is given a loan at a below-market interest rate," though members of Congress aren't required to publicly disclose the terms of loans they receive.
In 2012, congressional investigators found that mortgage lender Countrywide Financial Corp. had a special unit that made discounted loans and gave preferential treatment to lawmakers, congressional staff and other high-ranking government officials. A 2016 Institute for New Economic Thinking study by researchers at the London Business School found that lawmakers who join financial oversight committees receive larger, more favorable loans than other lawmakers.
---
Rick Scott Invested in the Same Financial Firms As Florida's Pension System
Co-published by MapLight
For most of his time in office, Florida's governor has shielded his investments from public view. A new disclosure shows Rick Scott and his wife have invested at least $18 million in financial firms managing money for the state's pension system that he oversees.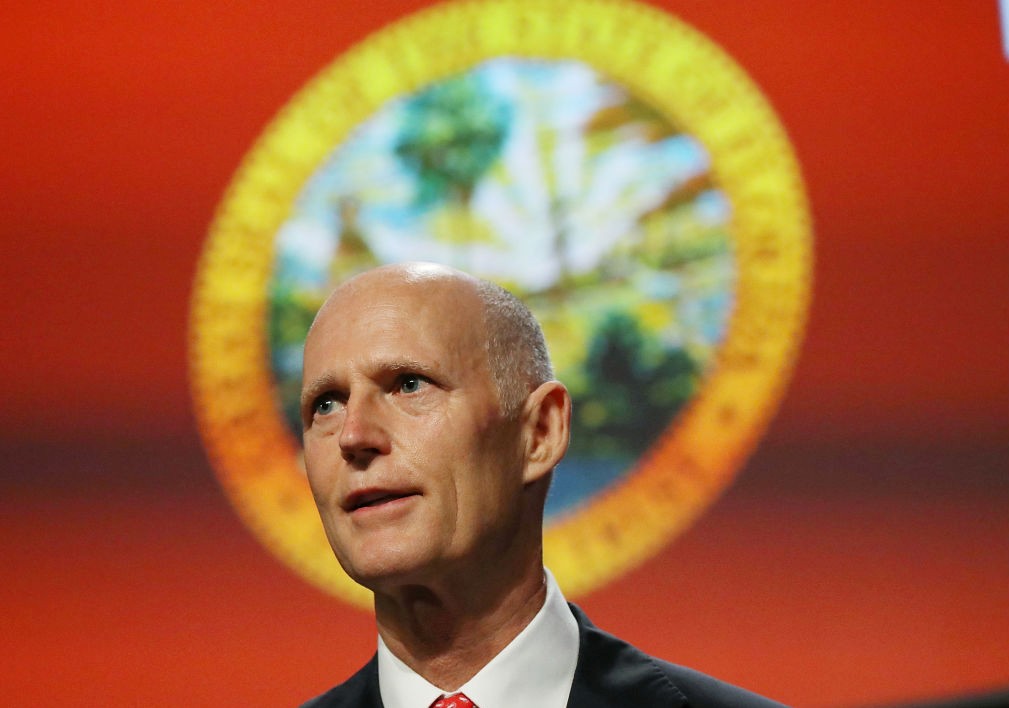 ---
Former SEC Lawyer: "There needs to be an investigation into whether the state is subsidizing Rick Scott's personal returns."
---
Co-published by MapLight
Florida Gov. Rick Scott and his wife have invested at least $18 million in three financial firms managing money for the state's pension system that Scott oversees — a situation that intertwines the governor's personal finances with his responsibility for supervising state employees' retirement savings.
The investments were first divulged in a federal financial disclosure form that Scott filed as part of his U.S. Senate campaign in July. For most of his time in office, Scott has shielded his investments from public view, and only reported their overall value in his blind trust.
The terms of Scott's investments remain undisclosed. The firms' own corporate documents say they can give certain investors special preferences not afforded to other investors — and experts have in recent years argued that hedge funds, private equity firms, and other "alternative investments" are giving such preferences to elite investors. One former Securities and Exchange Commission attorney told MapLight and Capital & Main that Scott must disclose whether he is being given such preferences.
---
Critics have raised questions about how blind the Scott family trusts really are.
---
Florida ethics laws are supposed to prohibit state officials from entering into contractual relationships with companies that do business with their agencies. However, after Scott became governor in 2011, state ethics officials said he and his family members could put their assets into a blind trust to avoid conflicts of interest and still maintain their investments in companies operating in Florida.
Critics have raised questions about how blind the Scott family trusts really are. Scott placed one of his longtime business associates in charge of managing his blind trust. The Tampa Bay Times reported that Scott's blind trust has invested with a private equity firm tied to a high-speed rail project in Florida. The trust also had an indirect interest in a cancer treatment company that received tax breaks from Scott's administration.
---
"The question is whether Rick Scott is being allowed to invest on better terms than the state pension fund."
---
"When Governor Scott was elected, he put all of his assets in a blind trust, which is managed by an independent financial professional who decides what assets are bought, sold or changed," said Scott campaign spokesperson Lauren Schenone. "The rules of the blind trust prevent any specific assets or the value of those assets within the trust from being disclosed to the governor, and those requirements have always been followed."
Scott is one of three state officials who serve as trustees for the Florida State Board of Administration, which manages a $160 billion fund for roughly 400,000 retirees. Scott, Attorney General Pam Bondi, and Chief Financial Officer Jimmy Patronis oversee lucrative state investment deals granted to cash-hungry Wall Street firms.
The three firms that have received $325 million worth of Florida pension investments have allowed the Scott family's blind trusts to simultaneously invest their personal fortunes in these funds. Scott's investments in the funds did not appear in a 2014 disclosure itemizing his holdings. His campaign did not say when the investments were made.
"There are no ethics rules that prohibit or limit a trustee from investing in funds also invested in by the SBA," said SBA spokesperson John Kuczwanski, though he added that trustees are subject to Florida's general code of ethics. Kuczwanski said that the governor has no involvement in specific pension investment decisions.
Don Hinkle, a Democratic lawyer, filed a lawsuit last year alleging that the governor has failed to comply with the state's blind trust and financial disclosure laws. He said he was surprised by the news that Scott had invested in the same firms as the Florida pension system.
"I would think that he would have avoided investments where the state of Florida's money is propping his up," Hinkle told MapLight and Capital & Main.
In 2011, a few months after Scott became governor, the SBA committed $150 million to Highline Capital Partners, a New York-based hedge fund. Scott's financial disclosure shows that his family's trusts have invested at least $4 million in the same Highline fund as the state.
The SBA also committed $100 million in 2015 to a hedge fund managed by Canyon Capital Advisors, a Los Angeles-based firm created by veterans of the notorious investment bank Drexel Burnham Lambert, which was driven into bankruptcy as a result of illegal and unethical trading practices. Scott and his family have invested at least $12 million in Canyon funds, according to his financial disclosure.
Before Scott became governor, the SBA invested $75 million with VSS, a New York-based private equity firm that was launched by a co-founder of Psychology Today. Scott and his wife, Ann, have invested more than $2.2 million in another VSS fund. A spokesperson for VSS said the firm doesn't comment on its investors.
All three firms' SEC filings say they can offer certain investors special fee terms or other benefits not offered to other investors.
"Alternative investment funds have the ability to offer every investor different fees at a different rate of return, so the question is whether Rick Scott is being allowed to invest on better terms than the state pension fund," said former SEC attorney Edward Siedle, whose Florida-based firm conducts forensic investigations of state pension systems.
"If you give one investor an advantage, another investor has to be disadvantaged," Siedle said. "That means there needs to be an investigation into whether the state is actually subsidizing Rick Scott's personal returns and whether the governor enjoys advantages that are harming the retirees."
Schenone, Scott's spokesperson, said that his blind trust has "been upheld multiple times by the State Commission on Ethics and the court system. Governor Scott has also followed the requirements of all state and federal financial filings."
She noted that former Florida Republican Gov. Jeb Bush and Scott's 2010 Democratic opponent Alex Sink had also used blind trusts, although Scott's campaign attacked Sink for hers at the time.
"Blind trusts sound good but can run afoul of state laws requiring public officials to disclose their personal finances," a Scott campaign ad said in 2010. "[But] simply moving large amounts of money into a blind trust does not magically erase the knowledge of what you own."
---
This piece was reported by Andrew Perez of MapLight and David Sirota of Capital & Main, and published in partnership with the Florida Center for Investigative Reporting.