Top Republican on Tax Subcommittee Received Yacht Loan From Foreign Bank Lobbying on 2017 Tax Bill
Federal records show that one of Rep. Vern Buchanan's LLCs financed foreign bank loans to purchase a yacht and a private luxury jet.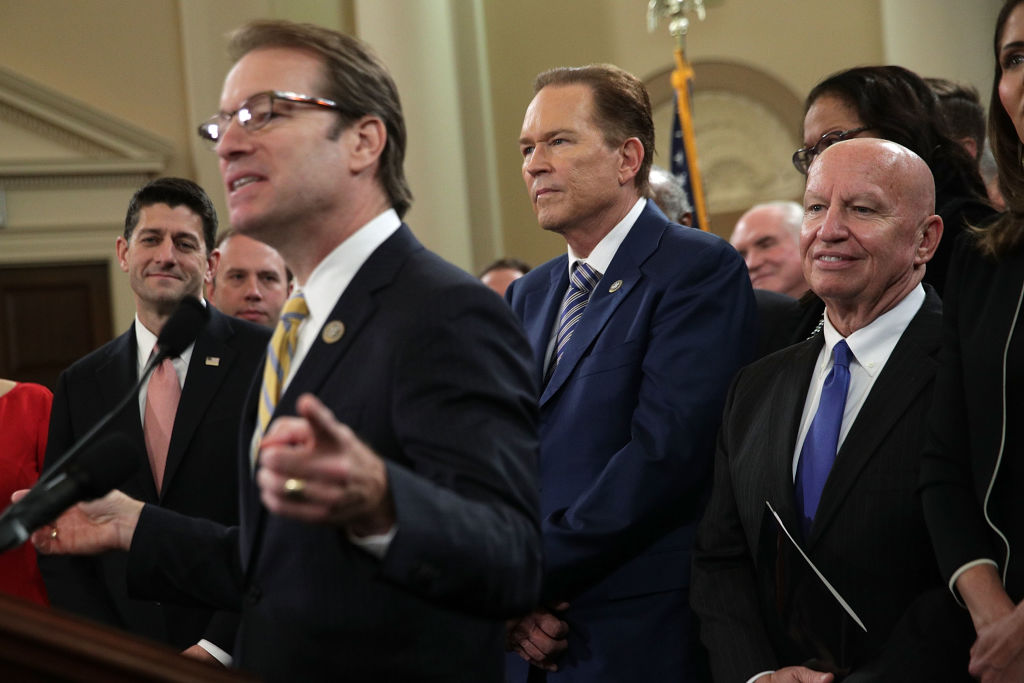 Co-published by Maplight and the Florida Center for Investigative Reporting
As Republicans were finalizing tax cut legislation in late 2017, a foreign-owned bank seeking to shape the bill gave a seven-figure yacht loan to a top GOP lawmaker on the committee writing the measure, according to documents reviewed by Capital & Main and MapLight.
Representative Vern Buchanan (R-FL), who sits on the House Ways and Means Committee and leads its tax policy subcommittee, has been under fire in recent weeks for purchasing a yacht on the same day he voted for the GOP tax package. Buchanan registered a 73-foot Ocean Alexander vessel named Entrepreneur with the U.S. Coast Guard a month later, according to federal records.
Although Buchanan is one of the wealthiest members of Congress — worth at least $80 million — federal records show one of his limited liability companies financed the purchase with a BMO Harris Bank loan worth as much as $5 million. Since 2016, Buchanan's companies have received three loans worth as much as $35 million from BMO Harris, which is the American subsidiary of the Bank of Montreal. In total, since he was appointed to the Ways and Means Committee in 2010, Buchanan and his companies have received between $17 million and $85 million worth of loans from four lenders.
At the time Buchanan's company received the 2017 yacht loan, BMO Harris was lobbying congressional lawmakers on tax policy overseen by the Ways and Means Committee, according to federal records. Buchanan received a separate BMO Harris loan for a plane in 2016. Records show that loan, worth between $5 million and $25 million, was made around the same time that the bank began lobbying lawmakers on "tax reform proposals."
In all, BMO spent $760,000 lobbying lawmakers in 2017, and records show the bank paid for tax reform lobbying from Tony Podesta, whose firm is being investigated for potential violations of foreign lobbying laws.
In recent years, lending to lawmakers has been a source of controversy, with some critics alleging that politically connected banks can use favorable loan terms as a stealth conduit of political influence. Buchanan did not list the terms of the BMO Harris loans in his 2017 financial disclosure report, which was filed in May, and his office did not respond to questions about the deal.
"For privacy reasons we do not disclose information about specific loans," said BMO Harris spokesperson Patrick O'Herlihy. "We do not provide services or products to public officials that are not also available to the general public."
Craig Holman, an ethics advocate at Public Citizen, said that the bank's loans to Buchanan's company pose a "particularly egregious" conflict of interest.
"It isn't just business for Buchanan," he said. "The loans grant Buchanan the luxuries of a personal jet and a yacht. It is very reasonable to assume those luxuries could well influence Buchanan's official actions."
Both BMO Harris and Buchanan could reap a financial windfall from the tax legislation.
The bank's first annual report after the passage of the GOP measure said corporate tax cuts in the bill are "expected to increase our annual net income from what it would have otherwise been." In late May, shortly after its report was published, the company announced record U.S. profits. BMO Harris had publicly celebrated the bill in January and said it would increase its minimum wage to $15 per hour as a result of the tax cut. Both the Trump administration and House Republicans touted BMO Harris as an example of the tax cut's success.
The bank also announced a plan to repurchase as many as 20 million shares of its own stock — providing ammunition to critics who predicted that companies would use the tax cut windfall to enrich executives and shareholders, rather than to create new jobs.
For his part, Buchanan has promoted the tax cut as a boon to working families.
"The sweeping tax reform bill signed into law last month is already producing results," he said in a statement posted on his website soon after the tax bill passed. "As the son of a factory worker who grew up in the blue-collar suburbs of Detroit, I know firsthand how important a bonus or pay raise can be for a family struggling to make ends meet."
The tax bill could also boost Buchanan's earnings from various corporate entities that he controls, which include real estate holdings and an auto dealership. The legislation slashed rates on "pass-through" income that flows to individuals through businesses that include limited liability corporations, S-corporations and partnerships.
In the case of Buchanan's new yacht, the Republican's financial disclosure forms show that the BMO Harris loan for the vessel — as well as the earlier loan for the purchase of an Embraer luxury jet airplane that can seat 10 people — were made to Buchanan's company, Aircraft Holding and Leasing, LLC.
Buchanan's financial disclosure forms report that he has collected as much as $5 million in pass-through income from Aircraft Holding and Leasing since being elected to Congress in 2006. Buchanan's 2017 disclosure forms report that he had between $1.5 million and $3.3 million of assets in a BMO Harris investment account.
The House Ethics Committee says that it is a violation of congressional gift rules if a lawmaker "is given a loan at a below-market interest rate," though members of Congress aren't required to publicly disclose the terms of loans they receive.
In 2012, congressional investigators found that mortgage lender Countrywide Financial Corp. had a special unit that made discounted loans and gave preferential treatment to lawmakers, congressional staff and other high-ranking government officials. A 2016 Institute for New Economic Thinking study by researchers at the London Business School found that lawmakers who join financial oversight committees receive larger, more favorable loans than other lawmakers.
---
The Tests Facing California's New Governor
Gavin Newsom now leads the state with the nation's biggest economy and largest population — and one riven by economic inequality. What will be his most important challenges?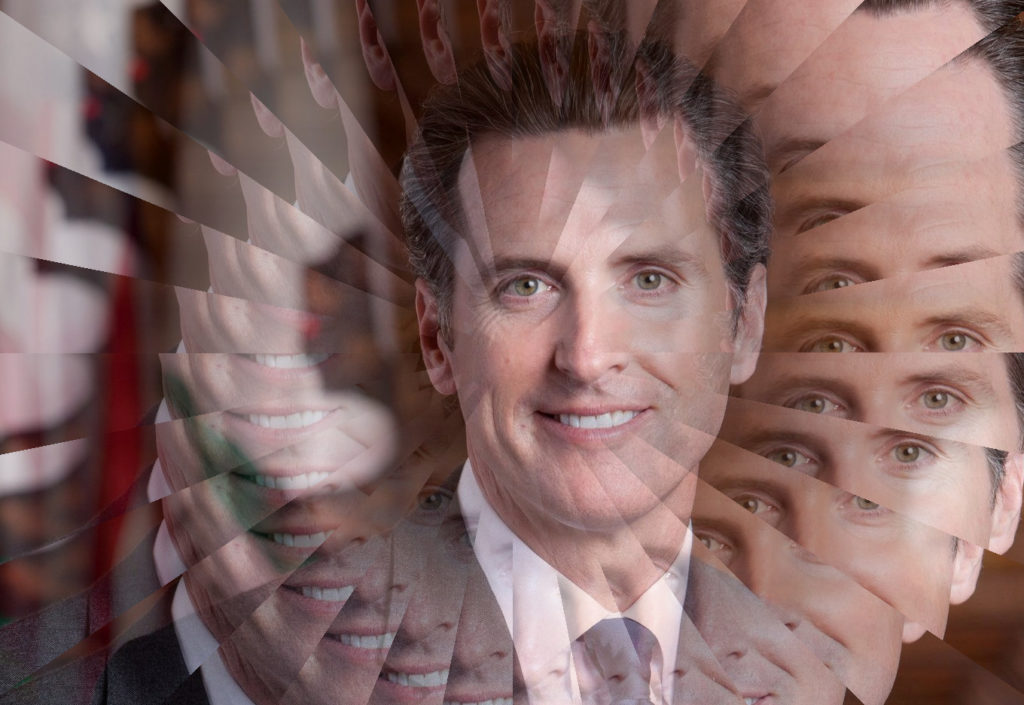 Gavin Newsom inherits a state that should be any governor's dream: A California that is the cradle of the tech revolution and brims with prosperity, a one-party state with supermajorities in both chambers for Newsom's Democrats. But there are clouds darkening the horizon: Daily prophecies tell of coming economic storms; legislative initiatives taken on behalf of immigrants, retirement security and the stemming of global warming are increasingly thwarted by a bellicose White House. And that Democratic Party monopoly in Sacramento masks a deepening ideological fault line dividing pro-business moderates and progressives – the latter of which have largely chafed for the last 16 years under the thrifty administrations of Jerry Brown and Arnold Schwarzenegger, and are eager to burst out with far-reaching (if pricey) legislation.
Then, there are memories of three high-riding liberal governors (Pat and Jerry Brown, and Gray Davis) whose programs or careers were derailed by resentful taxpayers. There are more recent memories, too: Of an impulsive, hard-partying San Francisco mayor whose blunted ambitions led him to spend eight years in the ceremonial wilderness of the lieutenant governor's office. Newsom is said to have matured into a more circumspect, pragmatic politician, although some of the old doubts were fanned back to life by an unflattering New Yorker profile that appeared shortly before his landslide victory November 6.
Perhaps overriding all these auguries is the undeniable fact that despite its enviable economy, its abundance of billionaires-in-residence and laudable array of social services, California still has the highest poverty rate in the U.S., nearly half of its children live in poverty or near-poverty, and merely finding an affordable place to live has become an existential challenge for many. These and similar factors superimpose on the state another kind of fault line, that of economic inequality. Most of the new governor's time will be spent wrangling crises that spring from this disparity. Which is why the following Capital & Main stories primarily focus on the inequality that separates so many Californians from one another.
Affordable Housing, by Jessica Goodheart.
Single-Payer Health Care, by Gabriel Thompson.
Climate Change and Big Oil, by Judith Lewis Mernit.
Inequality Interviews with Manuel Pastor, Ann Huff Stevens and David Grusky.
Early Childhood Education, by Bill Raden.
Inequality in California: Six Takeaways.
---
Copyright Capital & Main