Tonight: Ben Kamin on MLK's "Dangerous Friendship"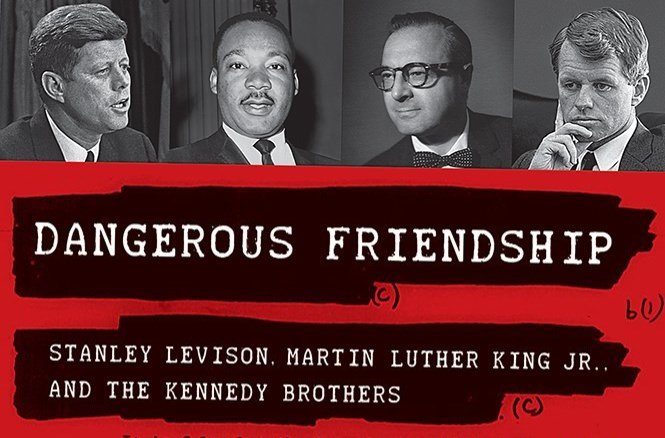 Most students of the 1960s may know about the FBI's obsessive surveillance of Martin Luther King Jr. and how the bureau's shadowing and bugging of the Southern Christian Leadership Conference's president would lead federal agents to infiltrate the civil rights and peace movements. Now, a new book by Ben Kamin throws a spotlight on the man whose close friendship and collaboration with King provoked J. Edgar Hoover's wrath and paranoia. Dangerous Friendship analyzes the relationship between King and Stanley Levison, a lawyer and wealthy businessman with a radical past. The book tells how Levison, known as King's ghostwriter and closest white friend, advised King on strategy and raised righteous amounts of money for his cause; the story also shows how their friendship prompted the Kennedy White House to force King to shun Levison for more than a year.
Kamin, a nationally known rabbi, also explores how Levison's personal solidarity with African American struggles reflected a traditional Jewish embrace of equality and social activism. The author, who accessed long-suppressed government documents, further explores Levison's role in forging the civil rights movement's alliance with organized labor – a unity that was critical for King's victories.
Tonight Kamin will speak about his research at Vroman's Bookstore and the question-answer session to follow promises to be as illuminating as Kamin's book. Tuesday, 7 p.m.; 695 E. Colorado Blvd., Pasadena.