Tom Morello: Making America Rage Again
"We're at a crucial historical juncture, where literally the fate of the planet hangs by a thread," says rocker Tom Morello. "We are musicians, so our message is in the mosh pit."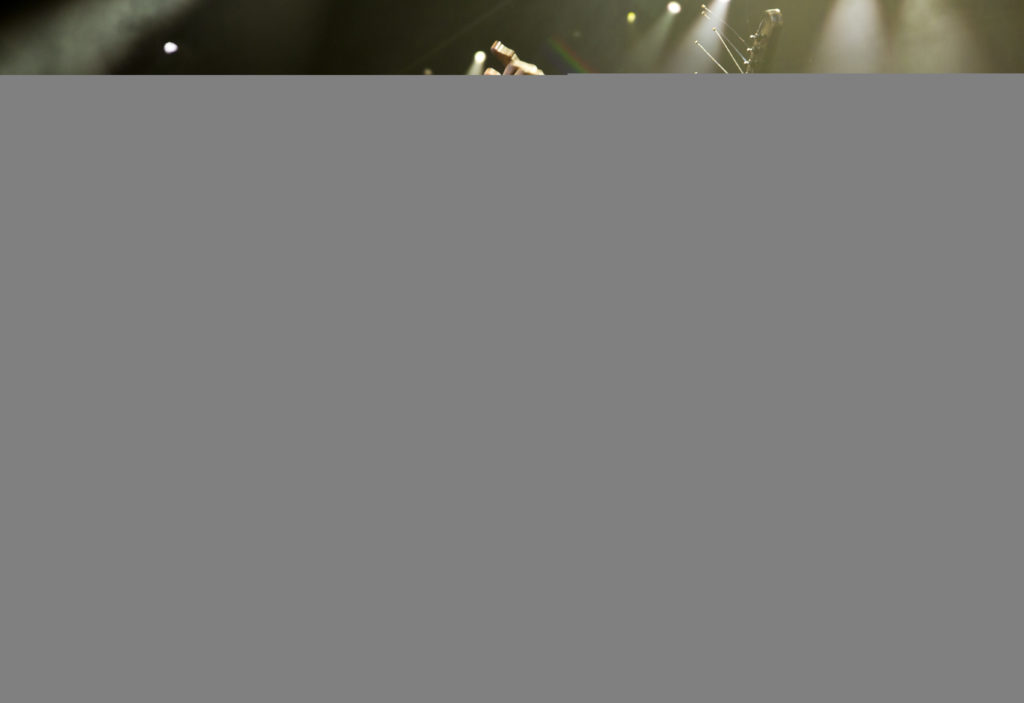 Tom Morello knows something about Trump Country.  The hard rock guitarist for Rage Against the Machine and, most recently, the rock/hip-hop supergroup Prophets of Rage, grew up in small-town Libertyville, Illinois, nearly an hour outside of Chicago. The mostly white enclave went dependably Democratic in the 2016 presidential election, but it's still fly-over country, where Morello grew up in the only household among his friends that could be described as politically radical.
He knows there are Trump voters among his listeners and across the Rust Belt that helped send the real estate billionaire to the White House. "The people there are not bad people," says Morello. "They've just been dumped on by both political parties and their towns have been robbed of their jobs, and their kids have been [taken] for awful immoral foreign wars, and they're looking at a very uncertain future for themselves and their families. So they turn their backs on politics as usual and turn towards a racist demagogue."
"From our vantage point as cultural warriors, if we're going to go down,
we're going to go down swingin'."
Morello's politics have remained consistently loud and radical since his youth, drawing inspiration as a musician from both the metal guitar pyrotechnics of Randy Rhoads and the biting punk rock militancy of the Clash's 1980 album London Calling. With Prophets of Rage, he's back to spreading the gospel against war and for human rights, for organized labor and environmental sanity — to some very large audiences. The band formed in Los Angeles during last year's tumultuous election season, with an all-star lineup: Morello, bassist Tim Commerford and drummer Brad Wilk from the dormant Rage Against the Machine; with vocals from the rappers Chuck D of Public Enemy and B-Real of Cypress Hill; plus Public Enemy's fiery turntablist DJ Lord.
The new band toured under the banner "Make America Rage Again," and found an audience ready to hear the old Rage Against the Machine songs performed once more. Last month, the Prophets played songs old and new to thousands of heavy metal faithful at Ozzfest Meets Knotfest in San Bernardino, and this Saturday they face an altogether different crowd at the KROQ Almost Acoustic Christmas concert at the Forum in Inglewood.
At the beginning of each show, band members gather at the front of the stage to raise their fists in solidarity and defiance, but Morello says they demand no political litmus test from fans, other than, "It's a No Fascists Allowed Zone." (Morello did ridicule future House Speaker Paul Ryan when he declared himself a Rage fan in 2012: "He is the embodiment of the machine that our music has been raging against for two decades.")
"It's music, first and foremost," says Morello, 53, who frequently wields electric guitars with the slogans "Arm the Homeless" and "Soul Power" scrawled across the surface. "We set out to be a devastating rock & roll band. That's Job One. That's the spoonful of sugar to make the medicine go down. With Prophets of Rage – as with Rage Against the Machine – we strive to make the music compelling, and people of all political persuasions are drawn to compelling music."
On the group's debut album, Prophets of Rage, released in September, songs erupt with wild funk and attitude while confronting ongoing social crises and U.S. political leadership. The music video to "Radical Eyes" is a montage of news clips documenting American history repeating itself across 50 alarming years, while Morello's guitar wails with eccentric melody and muscle. The song "Living on the 110" examines poverty along a freeway cutting through South Los Angeles, as Chuck D raps: "There's no end to the poverty, stopping me/You pretend there's democracy, hypocrisy/This is the reality."
"This record feels as timely as anything we've ever done," says Morello. "We're fond of saying 'Dangerous times demand dangerous songs,' and we're in extremely dangerous times. From our vantage point as cultural warriors, if we're going to go down, we're going to go down swingin'."
The work he did with Rage Against the Machine was distinctive and searing, but Morello notes that the bulk of that band's career (and all of its recorded output) unfolded during the Bill Clinton administration. The need now for defiance and expression is even greater, he says:
"We're at a real crucial historical juncture, where literally the fate of the planet hangs by a thread – from the threat of imminent nuclear exchange to the environmental tightrope we are walking, staring into a dark abyss. Each one of us in our own vocation desperately needs to weave our convictions into what we do before it's too late. We are musicians, so our message is in the mosh pit."
For the Prophets, that's also meant spending quality time during their first year together not simply performing concerts, but taking action on the causes they share. During the 2016 Republican National Convention in Cleveland, the revolution rockers performed a free concert and led a protest march across the city. They also performed on L.A.'s Skid Row and on a stage just outside the prison walls of the California  Rehabilitation Center in Norco.
For the guitarist, it's a tradition of activism that began with his schoolteacher mom, Mary Morello. He was arrested protesting sweatshop labor conditions at a Santa Monica factory in 1997 and at a 2006 UNITE HERE labor rally.
"There has been a ferocious class war being fought in this country over the last 40 or 50 years, and it's the rich against the poor," says Morello, whose family has included union coal miners in Central Illinois. "A crucial part of that war is dismantling the power of labor unions. In the battle of us versus them, that is the most effective way for us to have, share and wield power. They know that, and that's why they've done everything they can to undermine it."
He came to Los Angeles after graduating from Harvard to follow his hard rock dreams and ultimately found a sound and message through Rage, which delivered radical ideas to mainstream radio (via the hits "Killing in the Name," "Bulls on Parade," etc.), won Grammy Awards, toured arenas and went on hiatus soon after a performance protesting the American two-party system outside the 2000 Democratic Convention in Los Angeles.
He's called Los Angeles home for nearly three decades, raising two kids here, but warns that California is not immune from the forces roiling the rest of the country. "While it's heartening to live in one of the few zones in the world where overt racism and homophobia are not evidenced on the streets, we can't be lulled into any sense of comfort," he says. "We are really in the fight of our lives during this Trump-Pence regime."
With the rest of Prophets of Rage, Morello at least has a means to get that message to a broad range of people. They recorded the new album in only a month with producer Brendan O'Brien, working side by side on new songs. It continues on the road.
"Before our first record came out, we had played in front of two and half million people," he says. "It's the best of both worlds. We have the gravitas of our histories and then we're able to draw on the catalogs of Rage and Cypress and PE – but we also have the chip on our shoulder of a new band. We go out there every night to prove ourselves."
'Skeleton Crew' Is a Play With a Moral Spine
Set in a Detroit automobile outfitting plant, Dominique Morisseau's drama grabs you from the start with its focus on blue-collar men and women, and their struggle for dignity and self-respect.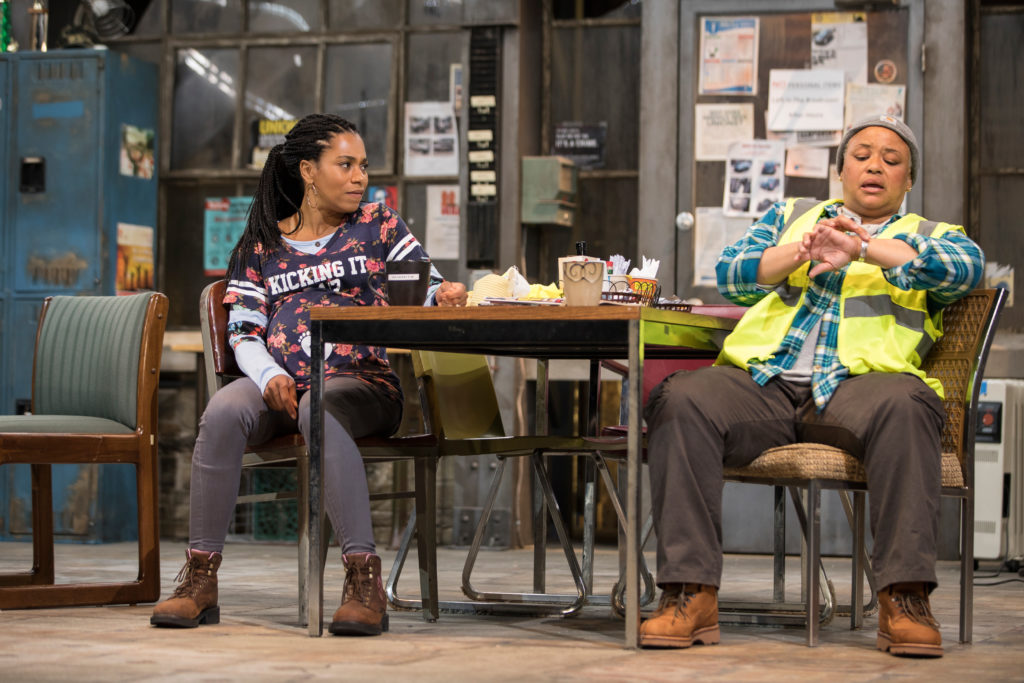 Working-class men and women of color are rarely front and center in today's media and, likewise, are presented all too occasionally on the American stage. So it's buoying to see that trend bucked in playwright Dominique Morisseau's percipient and well-crafted drama, Skeleton Crew. The play is the final installment in her Detroit  Project Trilogy; the first, Paradise Blue, is set in the 1940s amidst displacement caused by urban renewal and gentrification, while the second, Detroit '67, transpires on the eve of the 1967 Detroit riots sparked by a police action.
Directed by Patricia McGregor at Los Angeles' Geffen Playhouse, Skeleton Crew is a play with a moral spine. It takes place in 2008, when the shrinking U.S. auto industry is being further downsized. Morisseau's engaging quartet of characters — Faye (Caroline Stefanie Clay), Dez (Armari Cheatom), Shanita (Kelly McCreary) and Reggie (DB Woodside) – are employed at an automobile outfitting plant. Faye, Dez and Shanita are workers on the line while Reggie (who has a wife and kids, and has pulled himself together after a troubled youth) is their supervisor.
The first three customarily mingle in their break room (designer Rachel Myers' impressively cluttered, dingy and detailed set), trading the sort of familiar barbs and genuine concern for each other common among longtime co-workers. They also face off on philosophy: Upper-middle-aged Faye and the younger, pregnant Shanita take pride in their labor, while Dez, though a good worker, is a malcontent scornful of management and firm in the belief that everyone needs to watch out for himself. He's a thorn in Reggie's side, for while Reggie wants to be supportive of his workers, he must act at the behest of higher management. For his part, Dez resents Reggie's authority, and a palpable unease exists between them.
Besides this male matchup, we're made privy to Dez's attraction to Shanita, who mostly turns away his advances, but every now and then displays a hint of interest. Most poignant is Reggie's regard and affection for the lesbian Faye, which has roots in his boyhood when she loved, and lived, with his now-deceased mom.
These people's various predicaments intensify when rumors spread of the plant's shutdown — a disaster for all, but a particular calamity for the already near-broke Faye who, one year short of retirement, would lose her pension. The crisis forces each of these people to make a choice.
A sound piece of social realism, Skeleton Crew grabs you from the start in its focus on blue-collar men and women, and their struggle against odds for dignity and self-respect. Morisseau not only furnishes these characters a platform for their travails, she endows them with strong values, big hearts and the opportunity to choose between right and wrong.
Unfortunately, the performance I attended did not soar. Many exchanges lacked a fresh edge. The actors certainly had their characters down, but too often they appeared to be coasting on technique. (This seemed particularly true of Clay, who performed the role to great accolades in Washington, DC in 2017, also under McGregor's direction). Additionally, some of the stage movement was not entirely fluid; in confrontations, actors sometimes would just stand and face each other in an artificial way. And Cheatom's interpretation of Dez struck me as a bit overly churlish and depressive: I needed more glimpses of the intelligence and edge that would secretly attract the strong, self-directed Shanita.
The most compelling moments belong to Woodside, well-cast as a man trying his best in difficult circumstances to do the right thing.
---
Gil Cates Theater at the Geffen Playhouse, 10886 Le Conte Ave., Westwood Village; Tues.-Fri., 8 p.m.; Sat., 3 & 8 p.m. Sun., 2 & 7 p.m.; through July 8. (310) 208-5454 or www.geffenplayhouse.org