Last May, at a public meeting the National Park Service held in Oxnard to gather stories about the farmworkers movement, a man in his 50s came up to Martha Crusius. He told her about a rally he'd attended with his parents, migrant workers from Mexico, back in the 1960s.
"He was a little kid back then, and he really didn't understand it," Crusius says. "But he remembered that there was this small, soft-spoken Mexican guy leading the rally, and he was someone people really looked up to." While listening to others testify at the meeting, he realized what he'd witnessed. "That man," he told Crusius, "was Cesar Chavez."
Crusius is director of the National Park Service's Cesar Chavez Special Resource Study, an effort to curate and preserve the legacy of the iconic civil rights leader and United Farm Workers co-founder for future generations. It's an effort that fits neatly, if counterintuitively, in the agency's mission, which not only includes historic preservation and a nationwide staff of "interpretative," or storytelling rangers, but also has a mandate under current director Jon Jarvis to reach beyond middle-class wilderness lovers and history buffs.
"We're definitely interested in telling the whole story of American history," Crusius says. "It's not all white and it's not all dead."
She heard a lot of Chavez stories from labor organizers, from the children of farmworkers, from farmworkers themselves.
"There were people who came to our meetings who pulled me aside and said 'I worked on the boycott and they sent me to Chicago, and it was the first time I'd ever seen a big city,'" Crusius remembers. "There were other people who said, 'My parents worked in the fields so I could go to college, and Chavez was the one who inspired me.'"
One man stood and said, "I used to play pool with Cesar Chavez," though the man declined to comment on the labor leader's skills as a sharp. "This history is still alive," Crusius says.
Alive, yes, but not necessarily remembered with the acuity that should accrue to Chavez's legacy – which is drawn from relatively recent events whose influence extended far beyond the fields of California. East Coast Baby Boomers who grew up in the 1960s and 1970s still regard grapes uneasily in the grocery store; two dozen streets in U.S. cities bear his name. Even Barack Obama's campaign slogan owes to the movement Chavez founded with Dolores Huerta.
But few remember what fed the urgency behind the chants of ¡Si, Se Puede!, a slogan that came out of a 1971 conversation between Arizona labor leaders and Chavez during one of Chavez's many long fasts, this one to protest an Arizona law prohibiting strikes and boycotts. Nor can many people who weren't involved recall the details of the Great Delano Grape Strike that began with Filipino workers and launched one of the most successful boycotts in history – much less realize how central to U.S. politics that movement subsequently became.
The park service's project, which was ordered by legislation Labor Secretary Hilda Solis authored in 2007 while serving in the U.S. House, is meant to resurrect those stories and give official recognition to a definitive American story that's continuously in danger of slipping away.
Crusius says it's too early to predict whether the park service will help administer interpretative exhibits at a series of historic sites or designate a single historic park or route. A Cesar Chavez National Monument has a nice ring to it; the question is where to put it. (Last week the Interior Department added to the National Register of Historic places Chavez's retreat in the California town of Keene.)
In the eight cities where the agency held meetings — six in California, two in Arizona — "people felt very passionate about why their place matters," Crusius says. We heard, 'You can't just tell this story in Delano at 40 Acres.' Significant historic events took place in Salinas, in Fresno and in Phoenix.'"
People also reminded her that history isn't preserved just in places, but in stories. A number of those have been archived on LeRoy Chatfield's Farmworker Documentation Project, including audio interviews with Chavez and his brother. Richard Chavez, before he died July 28, granted a number of interviews about the Chavez's family history, as well as about his days traveling the world on behalf of la causa. In one interview, he told of watching grapes rotting on the supermarket shelves in New York City – "you couldn't give them away" — and in Oslo, Norway he saw ships pull into the harbor carrying grapes that dockworkers would refuse to unload.
It's fascinating material, made all the more astonishing by how remote it seems now. It even felt that way for Richard Chavez. "Sometimes it's kind of hard to believe that it happened," he said. "But I know it did, because I was there."

Award-Winning Reporter David Sirota to Lead National Investigative Desk on Inequality for Capital & Main
The New York Times has credited Sirota's Wall Street reporting for showing "that secrecy can hide high fees, low returns, excess risk and the identity of politically connected dealmakers."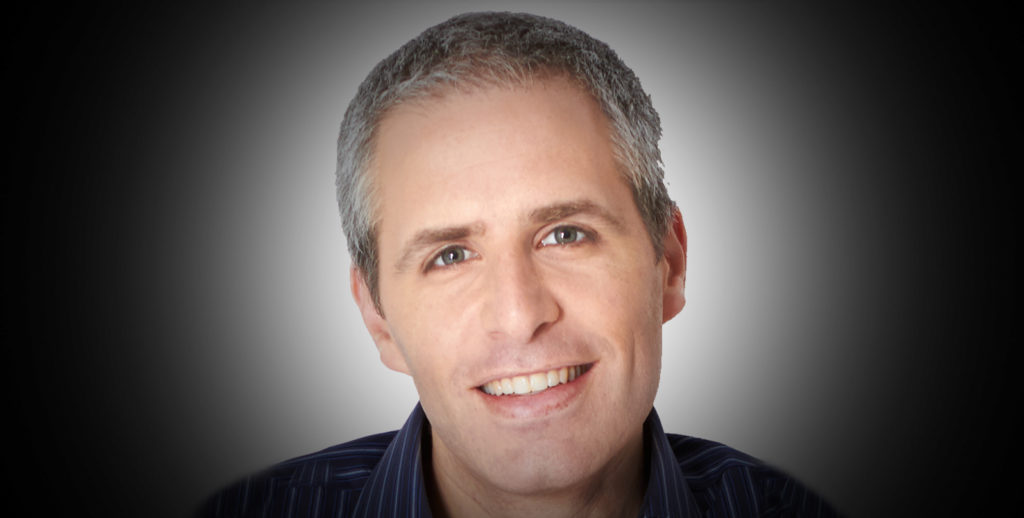 LOS ANGELES — Capital & Main announced today that award-winning reporter David Sirota will lead a new national investigative desk for the California-based publication. His coverage will focus on the country's historically high level of economic inequality, and the role of Wall Street, the private sector and government policy in perpetuating income disparity.
"I am thrilled to join one of the most promising young investigative publications in the country," said Sirota. "There has never been a greater need for aggressive nonpartisan reporting that scrutinizes how corporations, lawmakers and the super-rich wield political and economic power. Capital & Main has established a reputation as an intrepid source of hard-hitting investigative reporting. I am excited to expand their capacity to shine a spotlight on how and why America now has the highest level of economic inequality in the country's modern history."
Sirota will join Capital & Main as a full-time reporter this summer, and prior to that will consult with the publication on editorial content and partnerships. The new position was made possible in part by a grant from the Jonathan Logan Family Foundation in Oakland, CA.
Capital & Main is a non-profit publication founded in 2013 and its reporting has been co-published by (among others) The Atlantic, Time, The Guardian, Reuters, The Daily Beast, Slate, Grist, Fast Company, The Huffington Post and Newsweek. Capital & Main's reporting has won recognition from the Society of American Business Editors & Writers, the Southern California Journalism Awards and the Best of the West contest. Its reporters have been featured on (among others) PRI's The World, WNYC's The Takeaway, as well as on programs on KQED and KCRW.
Sirota has reported extensively on the relationship between money and politics, and has gained a reputation as a journalist willing to scrutinize public officials of both parties. During his career, he has become one of American journalism's most authoritative experts on complex financial systems including taxes, hedge funds, private equity and public pensions. He is a two-time winner of the Best in Business award from SABEW – most recently for his coverage of the 2017 Republican tax bill and its controversial "Corker kickback" provision. Before that, he won recognition from the Columbia Journalism Review for his reporting on how conflicts of interest shaped how Democratic Gov. Dan Malloy's administration oversaw a proposed health-care merger. Sirota has also won Ithaca College's Izzy Award and has been a finalist for UCLA's Gerald R. Loeb Award and Syracuse University's Mirror Award.
The New York Times has credited Sirota's Wall Street reporting for showing "that secrecy can hide high fees, low returns, excess risk and the identity of politically connected dealmakers." In one of its awards, SABEW said Sirota has produced "original, tenacious reporting that displayed a mastery of scouring documents, analyzing data and holding public officials accountable." The legendary late columnist Molly Ivins said, "Sirota is a new-generation populist who instinctively understands that the only real questions are 'Who's getting screwed?' and 'Who's doing the screwing?'"
"David Sirota is one of the finest investigative reporters in the country, and he promises to take Capital & Main's reporting on inequality and related issues to a whole different level," said Capital & Main board member Rick Wartzman, a former Wall Street Journal reporter, Los Angeles Times business editor and the author of four books, including The End of Loyalty: The Rise and Fall of Good Jobs in America. "David's fearless approach to holding the powerful to account is precisely what we need at this moment in time."
From 2014 to 2018 Sirota led International Business Times' investigative reporting team, where he broke major stories on how President Trump's top adviser evades ethics laws as he shapes policies that could enrich his firm; CFPB chief Mick Mulvaney's ties to the financial industry — and how he pressured regulators to back off predatory lending rules at the same time he was raking in cash from payday lenders; how Equifax lobbied against consumer protection rules just before its huge data breach; and how chemical companies that spewed toxins after Hurricane Harvey had worked to reduce safety regulations in the lead-up to the disaster.
In 2014, Sirota's investigative series for PandoDaily about public broadcasting compelled a PBS flagship station to return a $3.5 million contribution from a hedge fund billionaire. That same year, Sirota's investigative reporting about pensions for PandoDaily and then for International Business Times led the New Jersey state government to open a formal pay-to-play investigation and to divest state holdings in a venture capital firm. Sirota's reporting for International Business Times also led San Francisco officials to delay a proposed $3 billion investment in hedge funds.
"We have been longtime admirers of David's work, and couldn't imagine a better fit for our reporting on inequality," said Capital & Main publisher Danny Feingold. "David will give us the capacity to break important national stories on one of the country's great existential threats."
Sirota is also the author of two New York Times best-selling books, Hostile Takeover and The Uprising, as well as Back to Our Future, which became the basis for the National Geographic Channel's miniseries "The '80s: The Decade that Made Us." He appears frequently on MSNBC and CNN, and is the host of a podcast on economic, political and social issues.