The War Over Internet Freedom Heats Up
Consumer protections that support a free and open internet are under attack by the FCC and the Trump administration but tech titans and telecoms are wary of GOP calls for legislating the future of the Web.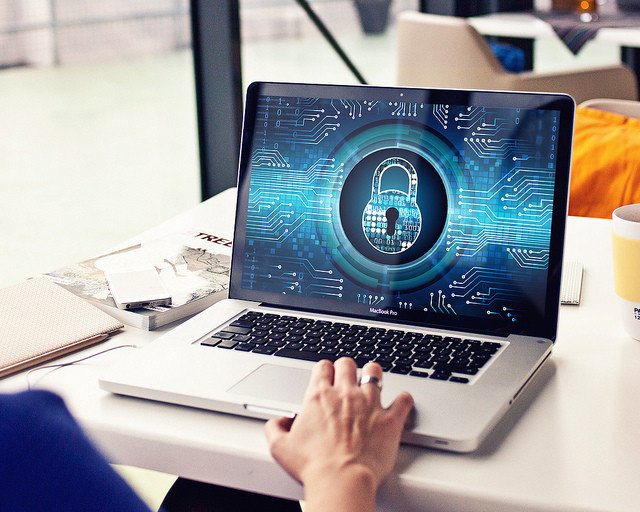 Copyright Capital & Main
---
"We don't block, slow, throttle content" flashed the bright blue GIF on my Twitter feed.
Huh? Oh, right — it was July 12, Net Neutrality Day of Action, and the animation begging my attention was sponsored by Comcast, the largest provider of Internet service in the U.S. and — weirdly for an opponent of net neutrality — it sported the NBC peacock that once heralded great shows like Hill Street Blues, Friends, Seinfeld, Miami Vice, and continues to adorn Saturday Night Live.
Weird because that same week, the Writers Guild of America—which represents the talents creating the lucrative "content" owned or distributed under the NBC/Comcast banner  — was firing back. (Disclosure: The author is a member of WGA West.) "Changing the open Internet rules will mean ceding creative control to the few," said Zander Lehmann, creator and showrunner of the Hulu series Casual, in support of a WGA West filing with the Federal Communications Commission. "It will give unprecedented power to ISPs who have already profited handsomely through lack of competition."
Despite novelist Jonathan Franzen's assertion that the Internet is "the antithesis of the imagination," creative types from the WGA, alongside such strange bedfellows such as Amazon, AirBnB, the National Hispanic Media Coalition, Pornhub, High Times, Chess.com and more than 200 disparate companies are engaged in a Game of Thrones battle over nothing less than the future of the Internet. Their opponents: some of the world's largest, most powerful telecom companies, quarterbacked by the Trump administration.
Specifically, FCC's Trump-appointed chairman, Ajit Pai, is pushing for a rollback of regulations, enacted in 2015 with Obama's blessing, that treat Internet Service Providers like AT&T, Comcast, Time Warner and Verizon, as utilities. Known as Title II, the FCC's current directive restrains ISPs from blocking websites, slowing down their upload/download speeds, and prevents the owners of broadband pipelines from offering higher bandwidth speeds for higher fees.
The argument would seem simple: like the telephone and the nation's power grid, where anyone who pays their bills is served and no one's calls get through quicker or receives a higher grade of electricity, the Internet currently treats all consumers equally. And why not?
But while ISPs like Comcast claim they don't or won't block, slow, or throttle content, they also argue that Title II unfairly holds down revenues. The classification of the Internet as a utility, they say, restricts them from investing in infrastructure that might spur innovation, improve service, and extend broadband to parts of the country still unconnected to the high-speed Web (39 percent of rural Americans, or 23 million people, according to the FCC).
Casual creator Zander Lehmann: "Changing the open Internet rules will mean ceding creative control to the few."
O
ddly, for progressive politics, several national organizations representing minorities concur, more or less, with the ISPs' point of view. The NAACP, in a
joint filing
July 17 with the Communications Workers of America, stated its support for "Preserving an open and free Internet," while also underlining "the need to promote job-creating investment in high-speed networks and to close the digital divide."
The filing echoes a letter published in July 2014 by The National Minority Organization, a coalition of 42 national civil rights, social service, and professional organizations, citing the "still fragile state of minority engagement in the digital ecosystem." The letter cautioned against reclassification of the Internet, warning of "stifling broadband adoption among vulnerable populations and limiting the investment and innovation that have benefitted our constituents."
Indeed, in choosing sides in the dispute, based solely on jobs, advocacy groups make a strong case that companies like AT&T and Comcast employ more minorities than Silicon Valley's net neutrality proponents. The share of African American workers in hard-wire and wireless communications jobs is 14 percent, exceeding the overall 12 percent share of employed African Americans in the U.S. labor force, according to data cited by the NAACP/CWA filing. The share of Hispanic workers in communications jobs is not far off the 17 percent national share of employed Hispanics. Comparatively, Facebook, Google, Yahoo, and LinkedIn show only 2 to 5 percent employment of African Americans and Hispanics.
"These are appalling statistics, more than fifty years after passage of the landmark Civil Rights Act," says the NAACP/CWA statement.
But some have charged that for a few minority groups, financial concerns go beyond standing up for minority jobs. The National Urban League has maintained a long-standing alliance with Verizon. The NAACP's recent July filing came a week before the organization's annual convention in Baltimore where AT&T was a $75,000 Silver Sponsor.
Countering such charges, the NAACP issued a statement on August 1, in which Leon Russell, chairman of the NAACP board of directors, said: "The internet is the great democratizer. Net neutrality is fundamental to protecting a free and open internet, which has been crucial to today's fight for civil rights and equality."
A significant number of minority and labor advocacy groups are disputing the argument that net neutrality reduces jobs for minorities.
"It doesn't make sense," says Gloria Tristani, former FCC commissioner from 1997 to 2001, now serving as special policy advisor to the National Hispanic Media Coalition. "Prove to us how these rules have impacted investment." Explaining why NHMC joined up for Net Neutrality Day, and pointing to the industry's own data showing ISP spending on infrastructure is up since 2015, Tristani says, "These rules are not just about companies doing well. The rules are about serving the people and preserving the Internet which has become a place where people of color have been able to tell their stories, connect to jobs and education and healthcare, and organize for social change."
As for innovation and free market competition under Title II rules, the unlimited mobile data plans now loudly touted by various carriers testify to technical advances that have allowed ISP's to lift data caps at a marketable cost, if only to meet consumers' insatiable demand for cat videos.
Innovation spurred by the freewheeling Internet extends to Hollywood, as well, Tony Segall, general counsel to the Writers Guild of America West, points out.  "Writers live in a world where the means of distribution are limited," says Segall. "Along comes the Internet — Netflix, Amazon — competing with the media conglomerates." The effect is a leveling of the playing field; more jobs for writers and everyone involved in media production, and an array of new shows rivaling network TV's 1980s-90s Golden Age for viewers to choose from.
The juggernaut of deregulation under the current administration threatens to crush the net neutralists.
Nevertheless, the juggernaut of deregulation under the current administration — and a direct statement from the White House following Net Neutrality Day against Title II — threatens to crush the net neutralists. Calls from some GOP lawmakers to take things out of FCC hands could even result in the Republican-controlled congress settling the Internet's status in favor of the ISPs by law.
Some of the techie titans are not opposed to discussing the legislative route. Facebook CEO Mark Zuckerberg's post supporting Net Neutrality Day on his Facebook page states:
"We're also open to working with members of Congress and anyone else on laws to protect net neutrality."
B
ut countervailing forces are at work on Capitol Hill's troubled legislative front. Eleven Congressional Democrats, including Frank Pallone, Jr (D-NJ) and Mike Doyle (D-PA), ranking members of the Committee on Energy and Commerce, submitted formal comments
on August 4
strongly condemning the FCC's move. The representatives charge that "the President directly ordered Chairman Pai to repeal net neutrality, potentially during a visit to the Oval Office. If true, this proposal clearly violates our intention to create an agency independent of the executive."
And an invitation to testify at a September 7 hearing before the same House committee, headed by Rep. Greg Walden (R-Ore), has thus far failed to elicit eager RSVPs from the CEO's of Amazon, Facebook, Google and Netflix, or from Charter, Verizon, AT&T and Comcast. A spokesperson told Capital & Main: "We are pleased that so many stakeholders in the internet and tech communities have provided substantive feedback in our efforts to protect a free and open internet. We look forward to continued progress and providing certainty for both businesses and consumers alike with a permanent, legislative solution."
After extending the deadline for responses to Monday Aug 7, there was still no news if the Sept 7 hearing was happening or not. Conversations were ongoing, a source told Capital & Main, and no final decisions had been reached.
Meanwhile, Last Week Tonight host John Oliver continues to exhort his viewers to campaign for net neutrality, trolling FCC's chairman Pai and referring to his telecom ties: "He's a former lawyer for Verizon." One of Oliver's on-air calls for action in 2014 caused the FCC's server to crash. But of course, Oliver's show is on HBO, owned by Time Warner and reaching many viewers through various ISPs.
Like healthcare, it's complicated.
---
Homepage photo by Mike MacKenzie/VPN.

State Senator Predicts "Sledgehammer Time" If GOP Tax Bill Passes
Holly Mitchell, a leading legislative advocate for children and low-income Californians, says the state may return to the days of budget cutting if the current Congressional Republican tax plan becomes law.

State Senator Holly Mitchell (All photos by Joanne Kim)
Holly Mitchell, the state Senator who represents Los Angeles' heavily blue-collar 30th District, has been called by one colleague the "social conscience of the entire Senate." A personable policy wonk whose career included a stint as chief executive of Crystal Stairs, a child development nonprofit, Mitchell chairs the Senate Budget Committee — the first African-American woman to do so. She recently sat down in Pico-Fairfax with Capital & Main at the Paper and Plastik Cafe to talk about the possible effects of the Republican tax bill on California's poor.
---
Capital & Main: Taking the temperature between now and New Year's, what's your prognosis for the House and Senate tax bills?
Senator Mitchell: The GOP tax plan is a redistribution of wealth from the poor to the rich or semi-rich. It gambles away the health care of poor people and this is unacceptable.
I'm so disappointed with the work of the [U.S.] Senate Budget Committee. I can't imagine being a legislator, getting a report from the Congressional Budget Office that says the things it says about these bills — and voting to pass it. Did they ignore it? Did they not care?
One Senator, when interviewed, expressed concern about the bill's potential to make the deficit skyrocket. When asked if that was enough to make him not vote for it he said, "I'm not sure. I'm still working on it."
Senator Mitchell: The whole point of having the support of fiscal analysts and the Congressional Budget Office, with their independent status, is to provide you with critical data to help you make a decision. How can you say, "Oh yeah, that's bad, but I'm not sure if I'm going to go forward on this or not"? Politics is continuing to trump — lowercase T—what's best.
Is Sacramento concerned?
Senator Mitchell: Am I concerned? Yes! But I think what I'm more concerned about now is the Healthy Families Program.
This is the entitlement for California families who aren't poor enough for Medi-Cal — but don't earn enough to have private insurance.
Senator Mitchell: It provides care for about two million kids [and] requires federal reauthorization. And [Congress] has not reauthorized it. That could have immediate impacts on California's budget. It's a separate process [from the federal tax bills] but they have already missed the deadline.
It's also been said that the tax proposals could undermine affordable housing construction in California because they would affect the credits and tax breaks that developers receive.
Senator Mitchell: Yes, which are critical for developments to pencil out. Given how far behind we are in terms of our housing-unit need, it would be devastating. L.A. County has done amazing things — voters have said yes to Prop M, yes to Prop HHH. All of that could be compromised — this delicate balance where developers can come in, get these credits to build affordable units. We're already behind the eight ball in terms of our need. This would be yet another blow.
Defenders of the tax bill say everybody will get their taxes cut initially. Then by 2027, according to the Congressional Budget Office, middle- and low-income people will experience a net loss.
Senator Mitchell: They claim that they're protecting "the middle class" — folks who make $100,000 and over. But that's not how we define the middle class in California—here the salary threshold is much lower. What they claim is good news, I think, masks the bad news. And they're rushing it through the process.
What steps are needed to analyze and create a response for a new federal tax plan's effect on California?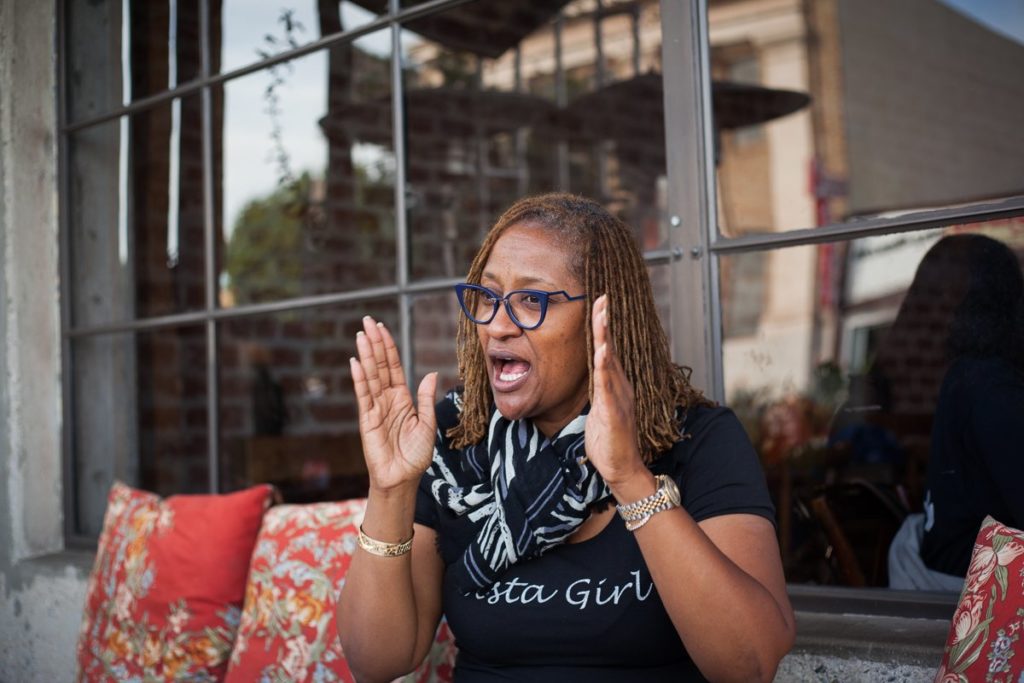 Senator Mitchell: It will be a process. Unlike [the U.S. Senate], I will rely on our Department of Finance, the Legislative Analyst's Office, the Senate Budget Committee staff to have discussions, to have a full budget hearing.
What's your sense of the tax proposals' potential effect on the state's economic health?
Senator Mitchell: How we earn income as a state government could be severely impacted. We are socking money away into rainy-day funds to try to prepare for the time at which our recovery will slow down — [but] we couldn't save enough to prepare for these [federal] proposals and the kind of hole they could blow in the state's general fund.
What's your plan if California does take a financial hit?
Senator Mitchell: As budget chair, I would be forced, as painful as that would be, to go back to the days of cutting. We may not be able to use a scalpel. It may be sledgehammer time — it would be devastating. In terms of the trend we've experienced with investments in K through 12, early education, the investments we have made in the last couple of years in the University of California and Cal State University systems — all these investments that we've made to expand access to services, would be impacted.
We fund Opti-Cal and Dental-Cal [for eye and dental care] — those are the kinds of core, basic human services that we could potentially have to roll back again. Medi-Cal funding helps undergird and support our overall health-care delivery system. If that went away, everything would be compromised.
---
Copyright Capital & Main