The War Over Internet Freedom Heats Up
Consumer protections that support a free and open internet are under attack by the FCC and the Trump administration but tech titans and telecoms are wary of GOP calls for legislating the future of the Web.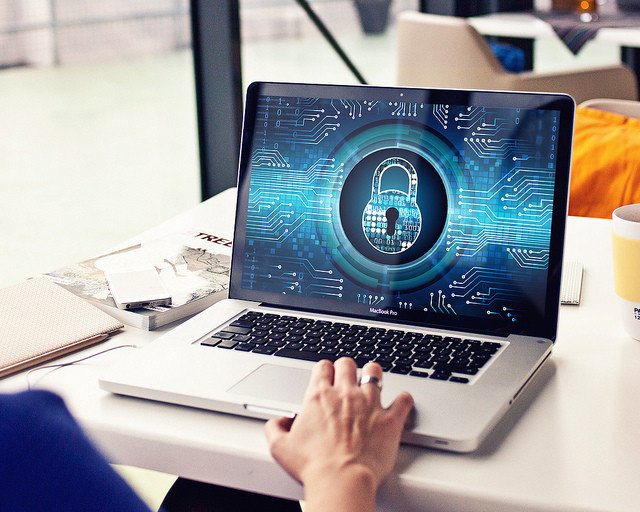 Copyright Capital & Main
---
"
We don't block, slow, throttle content" flashed the bright blue GIF on my Twitter feed.
Huh? Oh, right — it was July 12, Net Neutrality Day of Action, and the animation begging my attention was sponsored by Comcast, the largest provider of Internet service in the U.S. and — weirdly for an opponent of net neutrality — it sported the NBC peacock that once heralded great shows like Hill Street Blues, Friends, Seinfeld, Miami Vice, and continues to adorn Saturday Night Live.
Weird because that same week, the Writers Guild of America—which represents the talents creating the lucrative "content" owned or distributed under the NBC/Comcast banner  — was firing back. (Disclosure: The author is a member of WGA West.) "Changing the open Internet rules will mean ceding creative control to the few," said Zander Lehmann, creator and showrunner of the Hulu series Casual, in support of a WGA West filing with the Federal Communications Commission. "It will give unprecedented power to ISPs who have already profited handsomely through lack of competition."
Despite novelist Jonathan Franzen's assertion that the Internet is "the antithesis of the imagination," creative types from the WGA, alongside such strange bedfellows such as Amazon, AirBnB, the National Hispanic Media Coalition, Pornhub, High Times, Chess.com and more than 200 disparate companies are engaged in a Game of Thrones battle over nothing less than the future of the Internet. Their opponents: some of the world's largest, most powerful telecom companies, quarterbacked by the Trump administration.
Specifically, FCC's Trump-appointed chairman, Ajit Pai, is pushing for a rollback of regulations, enacted in 2015 with Obama's blessing, that treat Internet Service Providers like AT&T, Comcast, Time Warner and Verizon, as utilities. Known as Title II, the FCC's current directive restrains ISPs from blocking websites, slowing down their upload/download speeds, and prevents the owners of broadband pipelines from offering higher bandwidth speeds for higher fees.
The argument would seem simple: like the telephone and the nation's power grid, where anyone who pays their bills is served and no one's calls get through quicker or receives a higher grade of electricity, the Internet currently treats all consumers equally. And why not?
But while ISPs like Comcast claim they don't or won't block, slow, or throttle content, they also argue that Title II unfairly holds down revenues. The classification of the Internet as a utility, they say, restricts them from investing in infrastructure that might spur innovation, improve service, and extend broadband to parts of the country still unconnected to the high-speed Web (39 percent of rural Americans, or 23 million people, according to the FCC).
Casual creator Zander Lehmann: "Changing the open Internet rules will mean ceding creative control to the few."
Oddly, for progressive politics, several national organizations representing minorities concur, more or less, with the ISPs' point of view. The NAACP, in a joint filing July 17 with the Communications Workers of America, stated its support for "Preserving an open and free Internet," while also underlining "the need to promote job-creating investment in high-speed networks and to close the digital divide."
The filing echoes a letter published in July 2014 by The National Minority Organization, a coalition of 42 national civil rights, social service, and professional organizations, citing the "still fragile state of minority engagement in the digital ecosystem." The letter cautioned against reclassification of the Internet, warning of "stifling broadband adoption among vulnerable populations and limiting the investment and innovation that have benefitted our constituents."
Indeed, in choosing sides in the dispute, based solely on jobs, advocacy groups make a strong case that companies like AT&T and Comcast employ more minorities than Silicon Valley's net neutrality proponents. The share of African American workers in hard-wire and wireless communications jobs is 14 percent, exceeding the overall 12 percent share of employed African Americans in the U.S. labor force, according to data cited by the NAACP/CWA filing. The share of Hispanic workers in communications jobs is not far off the 17 percent national share of employed Hispanics. Comparatively, Facebook, Google, Yahoo, and LinkedIn show only 2 to 5 percent employment of African Americans and Hispanics.
"These are appalling statistics, more than fifty years after passage of the landmark Civil Rights Act," says the NAACP/CWA statement.
But some have charged that for a few minority groups, financial concerns go beyond standing up for minority jobs. The National Urban League has maintained a long-standing alliance with Verizon. The NAACP's recent July filing came a week before the organization's annual convention in Baltimore where AT&T was a $75,000 Silver Sponsor.
Countering such charges, the NAACP issued a statement on August 1, in which Leon Russell, chairman of the NAACP board of directors, said: "The internet is the great democratizer. Net neutrality is fundamental to protecting a free and open internet, which has been crucial to today's fight for civil rights and equality."
A significant number of minority and labor advocacy groups are disputing the argument that net neutrality reduces jobs for minorities.
"It doesn't make sense," says Gloria Tristani, former FCC commissioner from 1997 to 2001, now serving as special policy advisor to the National Hispanic Media Coalition. "Prove to us how these rules have impacted investment." Explaining why NHMC joined up for Net Neutrality Day, and pointing to the industry's own data showing ISP spending on infrastructure is up since 2015, Tristani says, "These rules are not just about companies doing well. The rules are about serving the people and preserving the Internet which has become a place where people of color have been able to tell their stories, connect to jobs and education and healthcare, and organize for social change."
As for innovation and free market competition under Title II rules, the unlimited mobile data plans now loudly touted by various carriers testify to technical advances that have allowed ISP's to lift data caps at a marketable cost, if only to meet consumers' insatiable demand for cat videos.
Innovation spurred by the freewheeling Internet extends to Hollywood, as well, Tony Segall, general counsel to the Writers Guild of America West, points out.  "Writers live in a world where the means of distribution are limited," says Segall. "Along comes the Internet — Netflix, Amazon — competing with the media conglomerates." The effect is a leveling of the playing field; more jobs for writers and everyone involved in media production, and an array of new shows rivaling network TV's 1980s-90s Golden Age for viewers to choose from.
The juggernaut of deregulation under the current administration threatens to crush the net neutralists.
Nevertheless, the juggernaut of deregulation under the current administration — and a direct statement from the White House following Net Neutrality Day against Title II — threatens to crush the net neutralists. Calls from some GOP lawmakers to take things out of FCC hands could even result in the Republican-controlled congress settling the Internet's status in favor of the ISPs by law.
Some of the techie titans are not opposed to discussing the legislative route. Facebook CEO Mark Zuckerberg's post supporting Net Neutrality Day on his Facebook page states:
"We're also open to working with members of Congress and anyone else on laws to protect net neutrality."
But countervailing forces are at work on Capitol Hill's troubled legislative front. Eleven Congressional Democrats, including Frank Pallone, Jr (D-NJ) and Mike Doyle (D-PA), ranking members of the Committee on Energy and Commerce, submitted formal comments on August 4 strongly condemning the FCC's move. The representatives charge that "the President directly ordered Chairman Pai to repeal net neutrality, potentially during a visit to the Oval Office. If true, this proposal clearly violates our intention to create an agency independent of the executive."
And an invitation to testify at a September 7 hearing before the same House committee, headed by Rep. Greg Walden (R-Ore), has thus far failed to elicit eager RSVPs from the CEO's of Amazon, Facebook, Google and Netflix, or from Charter, Verizon, AT&T and Comcast. A spokesperson told Capital & Main: "We are pleased that so many stakeholders in the internet and tech communities have provided substantive feedback in our efforts to protect a free and open internet. We look forward to continued progress and providing certainty for both businesses and consumers alike with a permanent, legislative solution."
After extending the deadline for responses to Monday Aug 7, there was still no news if the Sept 7 hearing was happening or not. Conversations were ongoing, a source told Capital & Main, and no final decisions had been reached.
Meanwhile, Last Week Tonight host John Oliver continues to exhort his viewers to campaign for net neutrality, trolling FCC's chairman Pai and referring to his telecom ties: "He's a former lawyer for Verizon." One of Oliver's on-air calls for action in 2014 caused the FCC's server to crash. But of course, Oliver's show is on HBO, owned by Time Warner and reaching many viewers through various ISPs.
Like healthcare, it's complicated.
---
Homepage photo by Mike MacKenzie/VPN.
ICE's Stealth Campaign to Expand Its Budget
The new Democratic majority in the House of Representatives could pose a challenge to the agency's chronic overspending — and to its aggressive detention and deportation policies.
---
In June the Dept. of Homeland Security asked Congress to allow it to transfer $200 million to ICE to cover agency overspending, continuing a pattern of such requests.
---
Big spending on immigration enforcement at the Department of Homeland Security promises to be a major sticking point as Congress prepares to negotiate a budget deal early next month.
Even though illegal immigration to the United States appears to be at its lowest point in 46 years, spending on immigration enforcement is at an all-time high. (The U.S. Border Patrol reported that in 2017, the last year for which statistics are available, apprehensions at the U.S.-Mexico border had dropped to 303,000, and had been declining nearly every year since 2000, when a record 1.6 million people were arrested.)
---
 By overspending its congressional allocation, ICE is effectively writing its own budget.
---
U.S. Immigration and Customs Enforcement's detention operations exceeded the agency's budget this year, while ICE spending on its vast system of immigration jails shows no sign of slowing.
But a newly elected Democratic majority in the House of Representatives could pose a challenge to the agency's chronic overspending — and to its aggressive detention and deportation policies.
ICE jailed so many immigrants in 2018 that it ran out of space in its more than 200 lock-ups, and placed 1,600 people in medium-security prisons.
Congress set detention and deportation spending for 2018 at $4.4 billion, enough to detain some 40,520 people annually.
However, by June, 44,000 men and women languished in immigration detention, filling 4,000 more beds than Congress authorized. DHS asked Congress to allow it to transfer $200 million to ICE to cover agency overspending. The department plucked the funds from several of its agencies, including the Federal Emergency Management Agency, the Coast Guard and the Transportation Security Administration.
Critics of ICE say that by overspending its congressional allocation, the agency has engineered a stealth expansion of the U.S. detention system, effectively writing its own appropriation, and skirting the Constitution's separation of powers in which Congress, not the executive branch, has the authority to set spending limits.
---
Congressman: "We shouldn't be using FEMA as a piggy bank to fund detention beds."
---
"It allows them to quickly expand the detention system contrary to congressional intent," said Heidi Altman, director of policy at the National Immigrant Justice Center, a non-profit immigrant rights group.
Such intradepartmental funds transfers aren't uncommon, but a congressional staffer who asked that his name not be used for this story said this one was controversial because nearly all of the money went to ICE for detention and deportation. ICE has received other big budget increases in the past two years. In March 2017, the agency got a $2.6 billion supplemental appropriation; three months later, ICE was back, requesting that Congress approve a $91 million funds transfer.
The $200 million June 2018 transfer, wrote DHS spokeswoman Katie Waldman in an email, was "in line with the FY 2019 president's budget request for U.S. Immigration and Customs Enforcement."
However, the additional funds covered FY 2018 overspending – not future shortfalls in 2019; Congress has yet to agree to a permanent fiscal year 2019 budget. Waldman didn't answer an email asking to clarify her comments.
---
Congressional Staffer: Whenever ICE outspends its budget and adds detention beds, it gains leverage for the next round of budget negotiations.
---
The same congressional staffer who discussed the controversy surrounding the $200 million DHS funds transfer also noted that when ICE outspends its budget and adds detention beds, it gains leverage for the next round of budget negotiations because reducing beds would mean freeing detainees and, ICE argues, their release could jeopardize public safety.
Growth by funds transfer also generally avoids public scrutiny. Transfer documents submitted by government agencies are not released to the public. But earlier this year, Sen. Jeff Merkley (D-OR) released DHS's June 2018 transfer and reprogramming request, noting that $10 million had been taken from FEMA just as Hurricane Florence was making landfall in North Carolina.
DHS shot back, claiming the funds were administrative and weren't earmarked for hurricane relief. But according to Ur Jaddou, director of the advocacy group DHS Watch, and a former Chief Counsel at U.S. Citizenship and Immigration Services, the DHS agency that oversees immigration and citizenship applications, "The government these days doesn't operate on a plethora of administrative resources. It's really functioning on a very limited budget. When they say they're using unused money, it's just a ruse."
Congress has shown its frustration with ICE's disregard for its authority, but hasn't acted to rein in agency spending.
---
Congress has scolded ICE for its "lack of fiscal discipline and cavalier management."
---
In budget recommendations for fiscal year 2019, the Senate Appropriations Committee wrote, "In light of the Committee's persistent and growing concerns about ICE's lack of fiscal discipline, whether real or manufactured, and its inability to manage detention resources…the Committee strongly discourages transfers or reprogramming requests to cover ICE's excesses."
Two years before, the explanatory language in the supplemental appropriations bill was even harsher. Appropriators pointed to a "lack of fiscal discipline and cavalier management" of detention funding, saying the agency seemed to think its detention operations were "funded by an indefinite appropriation. This belief is incorrect."
"We shouldn't be using FEMA as a piggy bank to fund detention beds," said Rep. Dutch Ruppersberger (D-MD). "Unelected agency heads shouldn't unilaterally shift taxpayer dollars for purposes they weren't intended."
Still, despite congressional annoyance with ICE's free-spending ways, it hasn't conducted meaningful oversight of the immigration detention system, said Greg Chen, director of government relations for the American Immigration Lawyers Association.
"The current leadership in Congress hasn't been interested in conducting hearings on detention spending and whether detention is even necessary at the scale it is now," Chen said.
When President Trump issued an executive order calling for no-holds-barred arrests of undocumented immigrants in January 2017, the border patrol reported that apprehensions at the U.S.-Mexico border were lower than at any time since 1972 — when the detention population was a fraction of its current size.
ICE reported that in fiscal year 2017, 41 percent of crimes of which detainees had been convicted were traffic- or immigration-related.  Just 11.4 involved murder, sexual assault, kidnapping, robbery or assault.
Chen argued that ICE has a legal responsibility to screen each person in its custody for risk – either of flight or to public safety. "ICE is just not doing that and defaulting to the practice of detaining people."
Democrats in Congress could take on a more robust role in overseeing ICE spending, now that they've gained a majority in the House. They could put conditions on spending, call for Government Accounting Office reports and hearings, cut funding, demand answers if ICE overspends and bring its actions to the attention of the press, said DHS Watch director Ur Jaddou, who is also a former congressional staffer.
"The next time they [ICE] need something," Jaddou said, Congress can respond, 'Do you really want it? You better listen.'"
---
Copyright Capital & Main