The War Against One Sanctuary City
A fight over sanctuary cities is brewing in one of them — tiny Cudahy, located in Southeast Los Angeles County. Anti-immigrant groups hope to choke off municipal funds to punish the city, even if the Trump administration fails in its attempts to do so. BY ROBIN UREVICH
Anti-sanctuary protesters in Cudahy. (All photos by Joanne Kim)
Anti-immigrant activist Joseph Turner: "We were stoked. We were happy. We said they self-deported themselves out of the council chambers."
---
A fight over sanctuary cities is brewing in one of them — tiny Cudahy, located in Southeast Los Angeles County. Anti-immigrant groups hope to choke off municipal funds to punish the city, even if the Trump administration fails in its attempts to do so.
"We believe we can defund these sanctuary cities by targeting the utility users tax," Joseph Turner of American Children First,  said in a video posted on Facebook. "We can't wait for the federal government to act. I'm a firm believer in bottom up activism," Turner later told Capital & Main. He hopes Cudahy residents will vote to repeal the utilities tax needed for city services, if offered a chance through a ballot measure.
For Turner, Cudahy is an ideal testing ground for his measure because of the city's size and the paucity of eligible voters. He said it would take just 62 signatures to qualify the initiative for the ballot, and some $200 to run a campaign. Cudahy City Attorney Richard Padilla said he couldn't immediately verify the signature gathering requirement.
A utility users tax repeal would squeeze Cudahy's already tight finances because the tax accounts for about $1.5 million — some 13 percent — of the city's budget, said City Councilman Cristian Markovich. The tax imposes a 3.75 percent levy on telecommunications for residents and four percent for electricity, gas, trash hauling and water. Non-residents pay eight percent for all of those services.
"We would be in jeopardy of the streets becoming unsafe," Markovich said.
Cudahy is the county's second-smallest city, but one of the most densely populated, where some 24,000 people live in tiny apartments, trailer parks and small single-family homes in a 1.2-square-mile area choked with pollution from the nearby 710 freeway and factories. In 2010, a massive corruption and bribery scandal sent two city councilmen to prison, but otherwise what happens in the gritty working class town goes largely unnoticed. Now, however, the 96 percent Latino city, one of the bluest places in deep blue Los Angeles County, is ground zero for a fight against sanctuary cities and a proving ground for Turner's new strategy of going after the utility users tax. It is also the scene of a comeback for Turner, a longtime anti-immigrant activist who has resurfaced after nearly a decade away from political life.
Turner's Save Our State sponsored a measure in San Bernardino in 2006 that would have barred landlords from renting to undocumented immigrants, and would have effectively prohibited employers from hiring them. That measure did not qualify for the city ballot. The Southern Poverty Law Center had named Save Our State a hate group when it surfaced in 2005.
"He was making racist statements. He was saying there was nothing wrong with white supremacy," said Heidi Beirich, who monitors hate groups for the SPLC.
"I give zero fucks what anybody says about me being a racist," Turner told Capital & Main.
He has said that he's never used racist epithets or "done the Hitler salute." Still, his statements have attracted attention from the SPLC and other hate-group watchdogs like the Anti-Defamation League. The ADL quoted Turner in a 2009 article saying, "I'll be damned if I am going to sit back and watch my state turn into a Third World cesspool."
Pro-sanctuary demonstrators.
Turner, joined the fray in Cudahy just last month, when he attended a May 22 city council meeting along with other anti-immigrant activists.
"The response of the Cudahy City Council was so awesome from our perspective," he said. "If you're trying to get a reaction, you feed off that. You push their buttons."
For months, a group called We the People Rising has descended on the city, unsuccessfully demanding it renounce its sanctuary status. The group also regularly crashes meetings in nearby Huntington Park to protest the appointment of two undocumented residents to city commissions nearly two years ago.
The Cudahy City Council's 2015 move to declare itself a sanctuary city was purely symbolic since the County Sheriff's Department, which makes its own policies on cooperation with immigration authorities, polices the city. Sheriff Jim McDonnell  has said immigration is a federal responsibility, and deputies will not inquire about immigration status. Cudahy's city council meetings have been so raucous and confrontational over the sanctuary issue, the council moved the meetings from city hall to a larger community center, where council members could escape through a back door if necessary.
"This anarchy will continue as long as there are sanctuary cities," frequent demonstrator Arthur Schaper was recorded on a cellphone video yelling at Cudahy's May council meeting.
The council has responded by limiting the time residents can speak, raising the emotional temperature of already tense meetings. Recently, some of the Cudahy protesters have also shouted down town hall meetings hosted by Democratic members of Congress Lou Correa, Nannette Barragan and Maxine Waters. The protesters at times have declared victory for shutting down council meetings altogether, but they've scored no concrete political wins.
The utility users tax could be different. Turner points out his measure would be the first to attempt to pressure city officials to rescind a sanctuary designation. Last year, anti-tax TeaPac activists tried to repeal utility user taxes in Glendale and Arcadia but were defeated by large margins.
Still, Cudahy could be fertile ground for Turner, because of the town's small size and the presence of a potential ally on the Cudahy city council.
Cudahy City Council, June 12.
Councilman Jack Guerrero, 42, a self-described conservative Republican, was student body president at Bell High School, graduated from Stanford where, he said, he studied under Condoleeza Rice, and later earned a Harvard MBA. Guerrero is not only an outlier as a Republican elected official in town. He's also an unlikely local resident.
Guerrero is a certified public accountant and former investment banker whose resume includes stints with American Express, KPMG and Ernst and Young in San Francisco, New York and Zurich. Cudahy is a town where the median income is just over $38,000, among the lowest in Los Angeles County, and more than a third of its residents haven't completed ninth grade. Guerrero said that at 17, he wanted to get as far away from Cudahy as possible. He said the city was gang-ridden, and he saw lots of drug use and domestic violence.
But like his council colleagues, all young college graduates, Guerrero returned to Cudahy after the corruption scandal and ran for office vowing to wipe out graft and usher in a new era of openness in the city. Guerrero served as mayor and worked with his Democratic colleagues at first, City Councilman Markovich said. But now an all-out feud exists between the four Democrats and Guerrero, the sole Republican.
Markovich, who said he and Guerrero were once friends who visited each other's homes and exchanged Christmas gifts, said Guerrero turned on his fellow council members several years ago. Markovich said Guerrero has refused his peace overtures and declines to work with his council colleagues on basic issues like the budget. Guerrero argued it's the other way around. His colleagues refuse to appoint him to committees, he said. He accuses them of corruption, a charge that resonates in Cudahy because of the city's recent history. The only formal charge that's been leveled, however, was a 2016 Brown Act violation for which the district attorney's office issued a letter saying the council broke the law during a February 2, 2016 meeting "by repeatedly interrupting public comment and not allowing members of the public to criticize the city council."
Guerrero denied a relationship with the rowdy band of protesters who regularly attend council meetings, but the group recently posted a video, made following Schaper's June 7 arrest for disturbing the peace in Huntington Park, in which a woman said that Guerrero had called because he was "concerned." Guerrero denied calling the protesters and said he simply phoned a resident to find out what had happened at the meeting.
The protesters, however, embrace Guerrero while excoriating his colleagues. A YouTube video shows the bespectacled Guerrero rising from his seat on the dais, striding to "the people's podium" microphone near the audience and giving a rousing speech about corruption in English and Spanish. In another video of a council meeting, two members are absent, and Guerrero announces he too is leaving the meeting because he is tired of "bailing out" his colleagues.
The crowd erupts in cheers at the resulting lack of a quorum, and the meeting ends with activist Schaper bellowing that "brown supremacists" created chaos and broke up the meeting.
"We were stoked. We were happy," Joseph Turner said. "We laughed. We said they self-deported themselves out of the council chambers."
It's unclear whether Guerrero would join the utility users tax fight. In an interview he said he doesn't know how he would vote on repeal of the utility tax. "I have a lot of due diligence questions," he said. "It's very premature." But Guerrero added that he has never voted for a tax increase in his life. "I'm skeptical of government efforts to extract money from the people."
If Guerrero did join Turner in backing the measure, he would likely bring along some local supporters. And he could raise his profile among conservative Californians. Guerrero's support might also soften Turner's reputation as a combative white supremacist. Guerrero said his parents, immigrants from Mexico, worked on farms and later in factories. He added he abstained from the council's sanctuary vote, and stressed that he supports legal immigration and would welcome more of it "aligned with the economic needs of the country."
As for getting back to business as usual in Cudahy, Councilman Markovich said he doesn't see an end to the conflict.
"Who knows when this group meddling in other towns will fold up shop?" he said. "They now have a platform and a voice, and that voice is running the country."
Reports: Lies, Chaos and Abuse at ICE Contractor Lockup
Co-published by Fast Company
Immigrant-detainee suicides indicate that the Stewart Detention Center and ICE are out of step with a trend in corrections to keep seriously mentally ill people out of solitary confinement.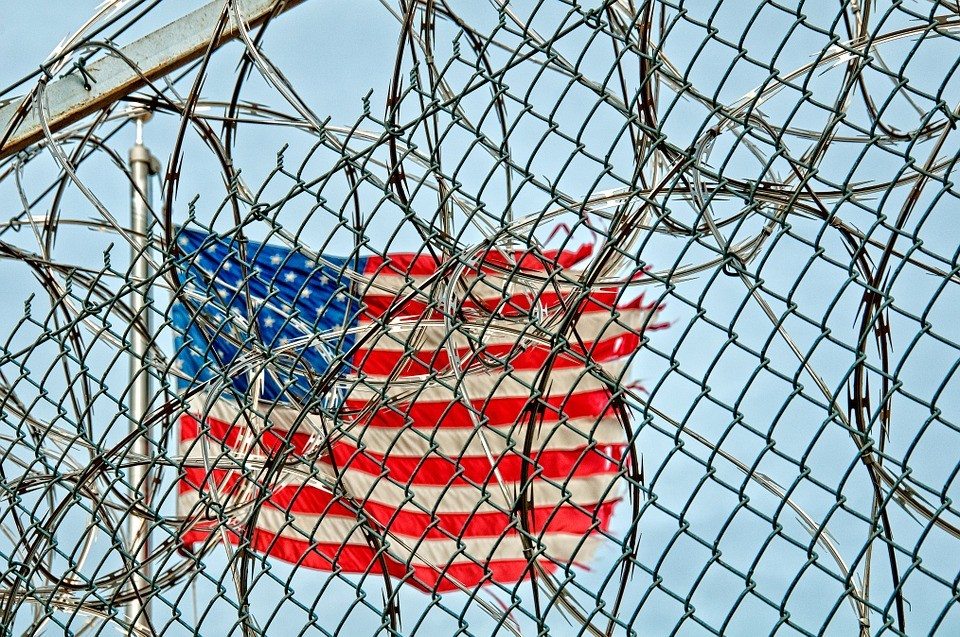 ---
Efrain de la Rosa was the 184th detainee to die in the custody of U.S. Immigration and Customs Enforcement since 2003.
---
Co-published by Fast Company
On the last day of his life Efrain de la Rosa, a 40-year old Mexican citizen detained as an undocumented immigrant, told a social worker he didn't need medication for his schizophrenia. He would die soon, he said. Later that day, de la Rosa knotted together his prison-issue orange socks, fashioned them into a noose and hanged himself from the top bunk in his solitary confinement cell at Georgia's Stewart Detention Center.
De la Rosa spent four months at Stewart, which is operated by the private prison firm CoreCivic. While incarcerated, he repeatedly predicted his own death, reported hearing voices, and refused medication. He was briefly placed on suicide watch and was sent to an outside mental health facility for five weeks. Upon his return to Stewart, he continued to refuse medication and to dwell on death in his conversations with healthcare staff and detainees.
---
De la Rosa's suicide followed that of another mentally ill man, JeanCarlo Jimenez Joseph, who hanged himself after 19 days in solitary confinement.
---
Stewart is indistinguishable from a prison even though the detainees are held only to compel their attendance at immigration hearings or to await deportation there, and not as punishment. At the time of his July 10, 2018, death, de la Rosa had been alone in a 13-foot by 6-foot cell 23 hours a day for three weeks. It was his second stint in solitary confinement.
De la Rosa's suicide came just 14 months after that of JeanCarlo Jimenez Joseph, a 27-year-old man who was also mentally ill and hanged himself after 19 days in solitary confinement. He was the 184th detainee to die in the custody of U.S. Immigration and Customs Enforcement since 2003, and the third to die at Stewart since May 2017.
The Georgia Bureau of Investigation found no criminal wrongdoing in de la Rosa's death, but its report, which includes findings from the detention center's internal investigation, along with ICE's detention death report, shows that Stewart Detention Center staff made a series of mistakes in de la Rosa's care, beginning with his placement in solitary confinement and ending with a chaotic emergency response when he was found unresponsive in his cell.
The report shows that detention center staff repeated some of the same errors in de la Rosa's care that they made in Jimenez Joseph's. The failure to correct such mistakes — which can prove fatal to vulnerable detainees — is common in ICE detention centers, concluded a Department of Homeland Security Office of Inspector General report entitled ICE's Inspections and Monitoring of Detention Facilities Do Not Lead to Sustained Compliance. "ICE does not adequately follow up on identified deficiencies or consistently hold facilities accountable," inspectors found.
* * *
In de la Rosa's case, CoreCivic made an attempt to suppress the release of the GBI report, which exposes some of those errors, arguing that making it available to the public would violate federal law.
"We had another death at the facility last year where the GBI released records and video to the public as part of OR [open records] requests," wrote Stephen Curry, a CoreCivic attorney. "…it is our request that there not be a release of information contrary to federal law."
The GBI initially acquiesced, but last month largely reversed course and released a first batch of documents after attorneys and media outlets, including Capital & Main, challenged its decision. The agency plans to redact audio and video evidence before making it available to the public, beginning at the end of January. The GBI continues to refuse to release some solitary confinement records and other information that it maintains are federal documents.
In both de la Rosa and Jimenez Joseph's suicides, the reports show:
• Both men were in prolonged solitary confinement, despite their serious mental illnesses.
• Health care professionals recommended both men receive additional mental health care, but both died before it could be provided.
• Detention officers failed to perform every half hour checks in the hours before each man died to ensure their well-being.
• Both men's cells contained suicide hazards, including a bunk bed in de la Rosa's one-person cell.
* * *
The social worker who met with de la Rosa on the day that he died had noted he "would benefit from a referral to a higher level of care mental health facility" after he once again refused medication and predicted he would die. Terry Kupers, a psychiatrist who has written extensively about prison mental health care, suggested that was a mistake.
"One would think provisions would be made to immediately place him in some form of observation in a safe place awaiting transfer to the location of that higher level of care," Kupers wrote in an email.
De la Rosa, however, remained in isolation.
Moreover, detention officers failed to look in on de la Rosa for nearly two hours before finding him unresponsive in his cell later that evening.
Stewart officials found that detention officer Rodney Dent falsified records to cover for his failure to check on de la Rosa, and he was fired.
Dent had falsely claimed he looked in on de la Rosa at 10:04 p.m. before he finished his shift. Security cameras showed that his relief, Officer Jamorris McCoy, was doing rounds when he found de la Rosa unresponsive and hanging from the top bunk in his cell at 10:34 p.m.
* * *
Dent, however, may not have been the only officer who was negligent on the night of de la Rosa's death.
Detainee Eduardo Corado Martinez, who was also in segregation when de la Rosa died, told a GBI agent that he tried to alert guards that something was wrong in de la Rosa's cell when he heard noises that night. But he said they didn't immediately respond. Jorge Caballero Ramos, who was also in a neighboring cell, told the GBI that he woke up to the sound of Corado Martinez pushing on his own door to get the guards' attention, but he said they didn't act until it was too late.
CoreCivic spokeswoman Amanda Gilchrist said in an email that she could not reveal details of de la Rosa's death, including why the detention center's investigation didn't include statements by Corado Martinez and Caballero Ramos, because of a "pending claim" and an ongoing ICE investigation.
"The safety and well-being of the individuals entrusted to our care is our top priority, and we take seriously our obligation to adhere to federal Performance Based National Detention Standards in our ICE-contracted facilities," Gilchrist wrote.
At the time of this story's deadline, ICE public affairs staff were unavailable to comment on the lapses the reports showed because of the government shutdown.
However, it appears that the Stewart Detention Center and ICE are out of step with a trend in corrections to keep seriously mentally ill people out of solitary confinement. Kupers said that prisons are moving away from the practice "because of the high risk of suicide and in even larger part because we have such clear evidence from much research that solitary confinement exacerbates serious mental illness."
He cited state laws in New York and Maine that prohibit solitary confinement for people who are seriously mentally ill, and federal court orders in at least three states that require more stringent screening for inmate placement in solitary.
The reports also describe a haphazard emergency response on the night de la Rosa was found unresponsive in his cell.
Two nurses who rushed to help discovered that their medical bag was missing a defibrillator and working oxygen tank, slowing the attempt to revive him. The detention officer assigned to the medical unit didn't hear the emergency call for medical assistance. Another officer had to alert them several minutes after the initial radio call.
The lack of adequate lifesaving equipment at Stewart is puzzling given CoreCivic's healthy bottom line. In the third quarter of last year, the company's revenues were up 4.5 percent from the year before and it netted $41 million for the quarter.
ICE is also better funded than ever before, with a $4.1 billion Congressional appropriation for its Enforcement and Removal Operation, but it is unclear whether it is taking steps to hold detention centers more accountable. The agency is scheduled to report to the Inspector General on its progress by June 2019.
Rep. Lucille Roybal Allard (D-CA), newly appointed chair of the House Homeland Security Subcommittee on Appropriations, said in a call with reporters last month that she would demand greater accountability from ICE and its contractors for detention conditions.
De la Rosa's family and his attorneys have not filed a lawsuit, but say they are exploring their legal options.
---
Copyright Capital & Main